Homecoming Dismissal September 27, 2019 1:15pm: LHS, Eisenhower, Seymour Rogers dismiss 1:30pm: MacArthur, Meadowlark, Prairie View, Cottonwood, and Sunflower dismiss - NO AFTERNOON PreK at Bright Start 2:30pm: Parade Begins (the parade will start at Light Park and end at the intersection of Kansas Ave. and Trail St.) 7:00pm: Football game @ Redskin Field

Toot'n Totum "Spirit Pump" fundraiser for USD 480! From September 1st through April 30th, 5¢ of every gallon sold at that pump will be donated to the school district. Funds raised will be donated to the district and will be used for enhancing security measures to keep students safe in the classroom. In Liberal, the Spirit Pump will be located at our 1421 N. Western Avenue store.

Teacher Appreciation Day! September 15th, 10:30am @ Fellowship Baptist Church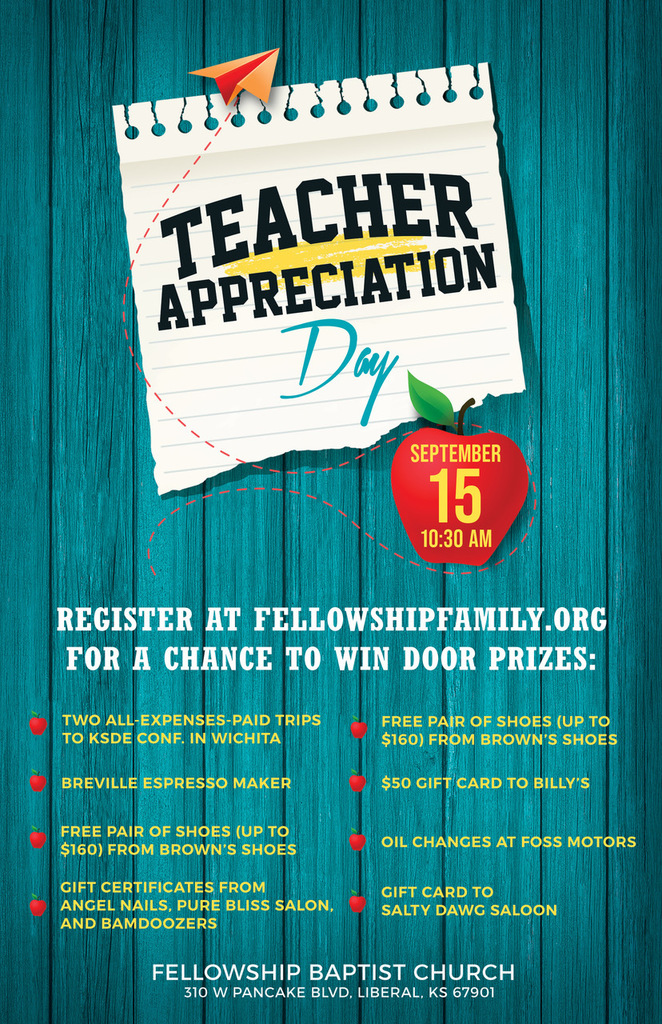 Cottonwood Patriot Day- September 11th, 2019 - 9:30am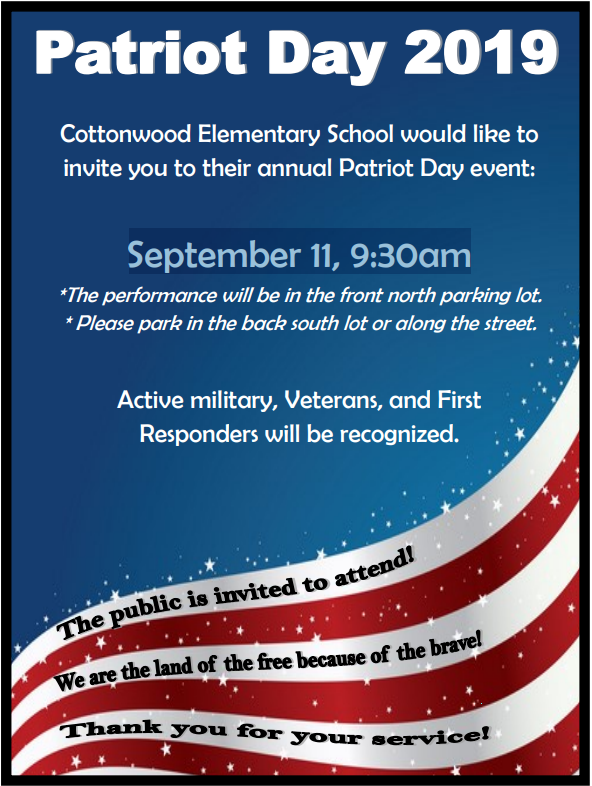 The Newcomers Center will be closed September 11th-12th in order to move to their new location, 615 W 7th st. They will re-open in their new location Friday, September 13th.

MacArthur Back To School Bazaar!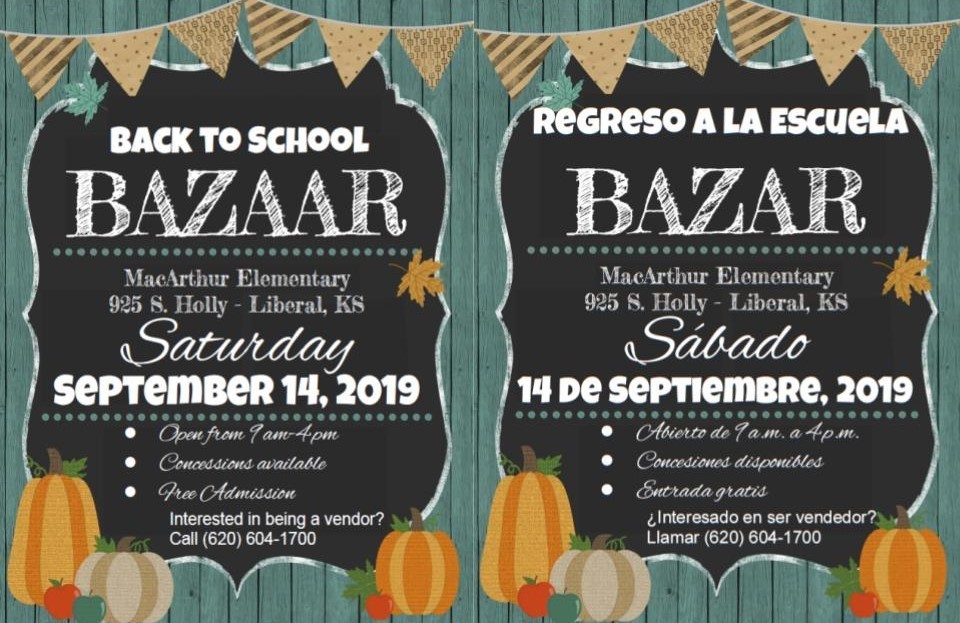 This week we will be looking at the Liberal High School Volleyball team @LiberalVB 2018 Record: 18-19 Returning Lettermen: Logan Dodge, Kenzie Kapp, Sarah Mein, Machia Mullens, Aubrey Warden, and Reagan Watt

If you're in need of some inspiration, listening to these recent LHS graduates will raise your spirits! Congratulations to the LHS Class of 2019!

Please plan to attend this very important event to help grow early education opportunities in our community. Wednesday, June 5th at MacArthur Elementary. 2:30-3:30 or 5:30-6:30.