NEWS
Deadline to register is Wednesday, August 5, 2020. REGISTER HERE!!!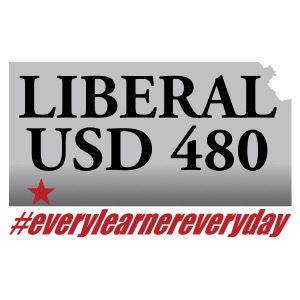 Effective July 13th, USD 480 is providing the following guidance regarding wearing face coverings based on current conditions and recommendations from KDHE, Seward County Health Department and...
Tonight's BOE meeting, 7/06/2020, will be held at 624 N. Grant st. Meeting begins at 6:30 pm.
SEE ALL NEWS
LIVE FEED

Special BOE - 7/10/20 12:00pm District Office - All in attendance
1.5 Approval of Agenda - Passed 7-0
2.1 Thermal Temperature Detection - Passed 7-0


BOE - 7/6/20 6:30pm ESC
1.5 Approval of Minutes 6-29-20 - Passed 7-0
1.6 Approval of Agenda - Passed 7-0
2.1 Appointment of Board Treasurer and Assistant Treasurer - 20-21 - Passed 7-0
2.2 Appointment of Clerk and Assistant Clerk of the Board - 20-21 - Passed 7-0
2.3 Appointment of USD 480 Board Attorney - 20-21 - Passed 7-0
2.4 Appointment of USD 480 Board Auditor - 20-21 - Passed 7-0
4.1 Approval of Consent Agenda - Passed 7-0
5.1 Board Resolutions A,B,C,D,E,F,G,H,I,J,K,L,M,N,O,P,Q,R,S,T and U - Passed 7-0
5.2 Food Procurement Plan 2021 - Passed 7-0

SEE ALL POSTS
Events