Students entering 7th-12th grade in the 2021-22 school year are required to complete a physical before any practice or participation in athletics. Please complete and return to your school's athletic department.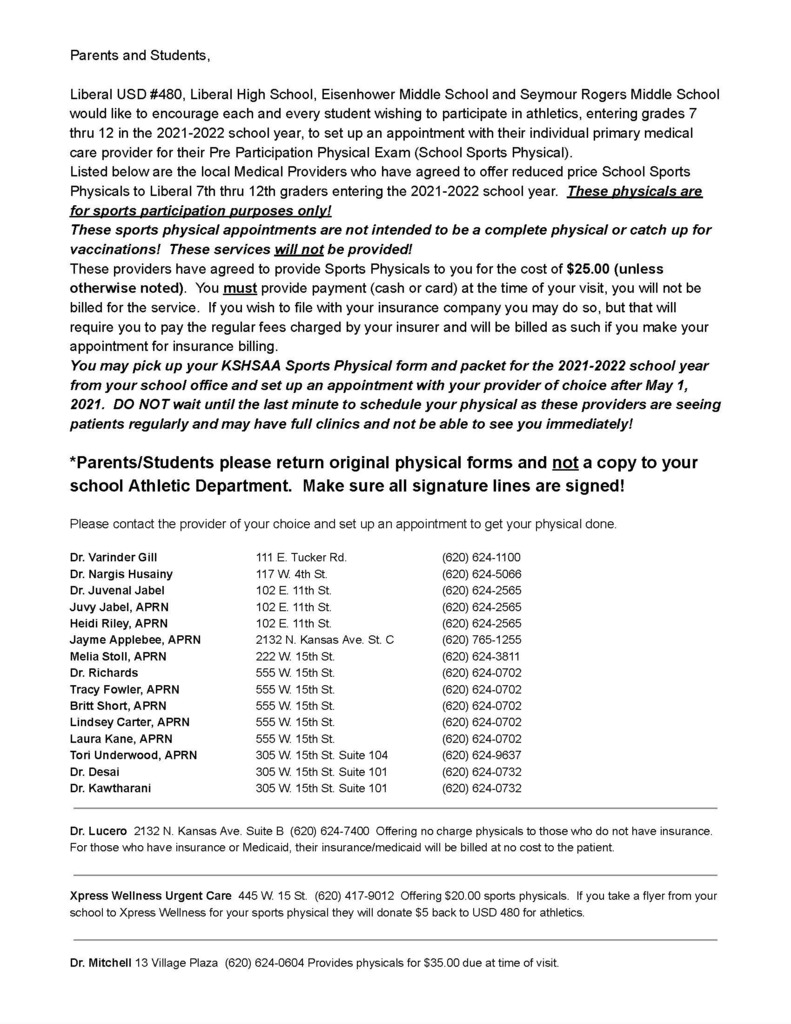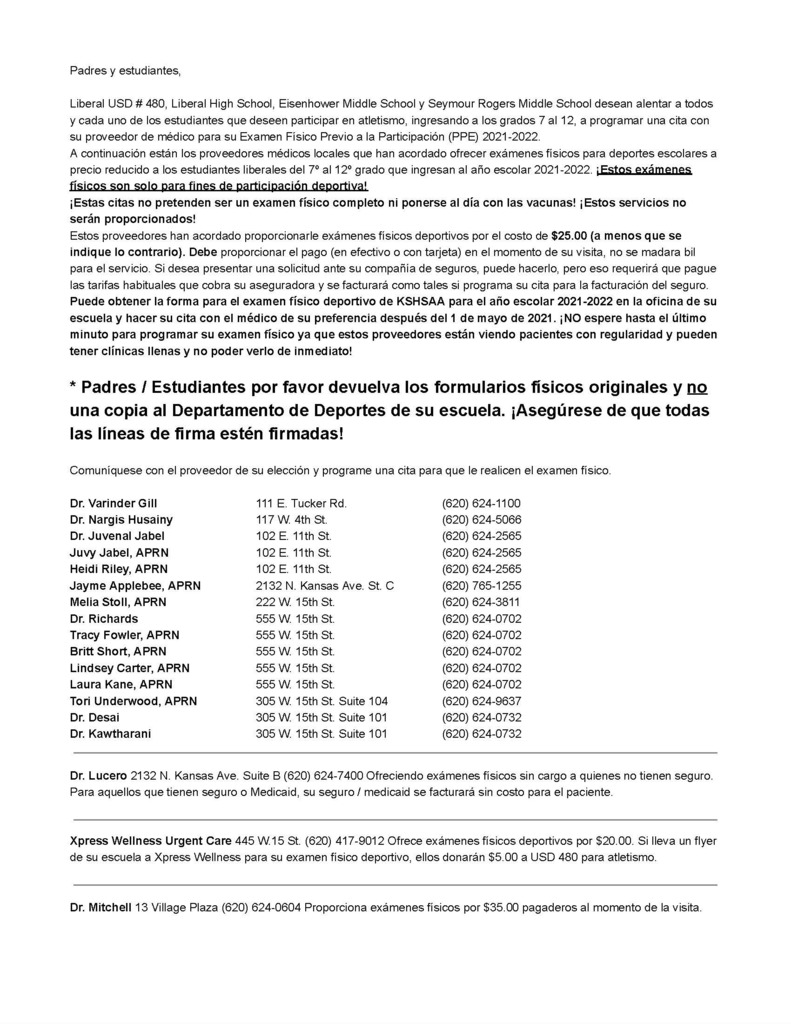 Hello Warrior Family! If you have not already been contacted about your child coming to Summer School this year and would like for them to attend, please contact our office (620) 604-1400 or
shelby.bennett@usd480.net
or
colin.martin@usd480.net
We have availability in each grade level! At summer school we will be reviewing essential math and reading skills to prepare students for the next grade levels. Summer School Information June 1 - 24, Monday - Thursday 8:00 - 12:00 breakfast and lunch will be available Hola familia de Warriors! Si aún no ha sido contactado acerca de la llegada de su hijo a la escuela de verano este año y le gustaría que asis ta, comuníquese con nuestra oficina (620) 604-1400 o
shelby.bennett@usd480.net
o
colin.martin@usd480.net
Tenemos disponibilidad en cada nivel de grado! En la escuela de verano repasaremos las habilidades esenciales de lectura y matemáticas para preparar a los estudiantes para los siguientes niveles de grado. Información sobre la escuela de verano Del 1 al 24 de junio, de lunes a jueves de 8:00 a 12:00 el desayuno y el almuerzo estarán disponibles

Boys basketball summer info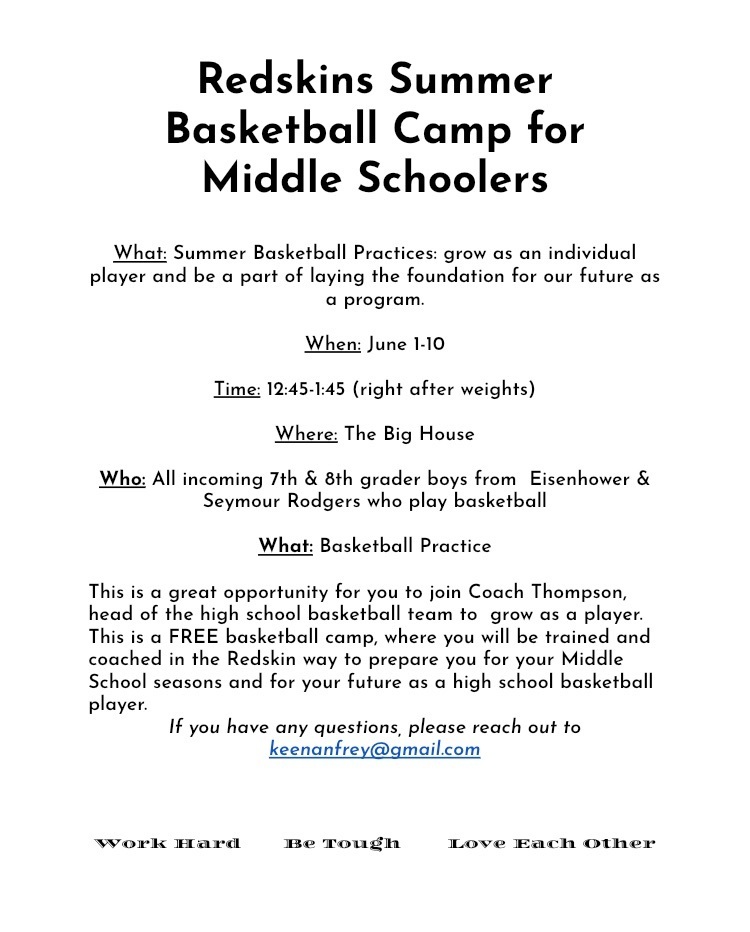 Physicals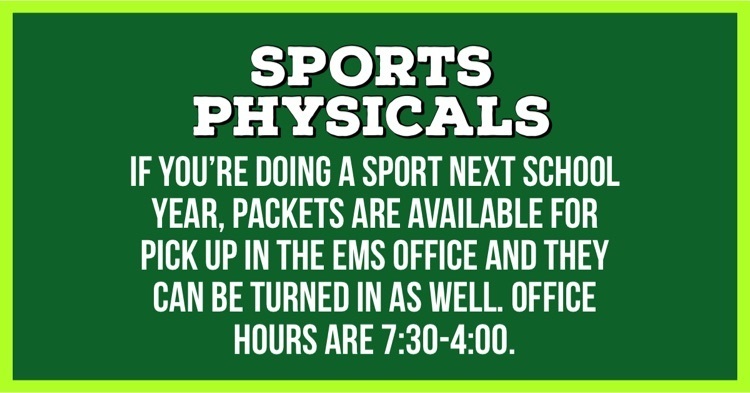 Pictures from Promotion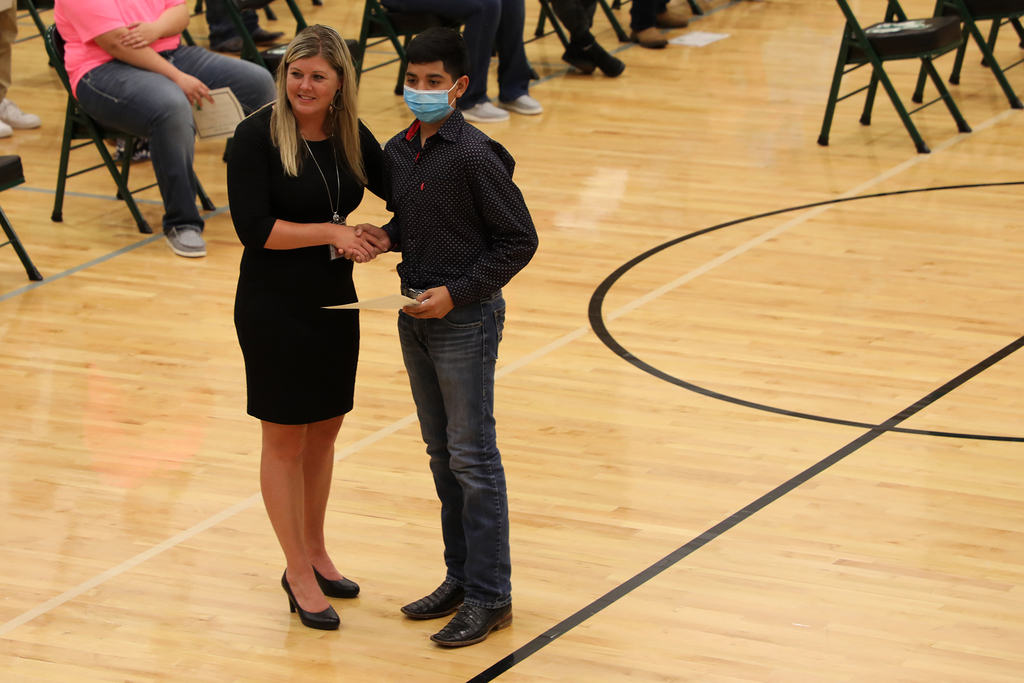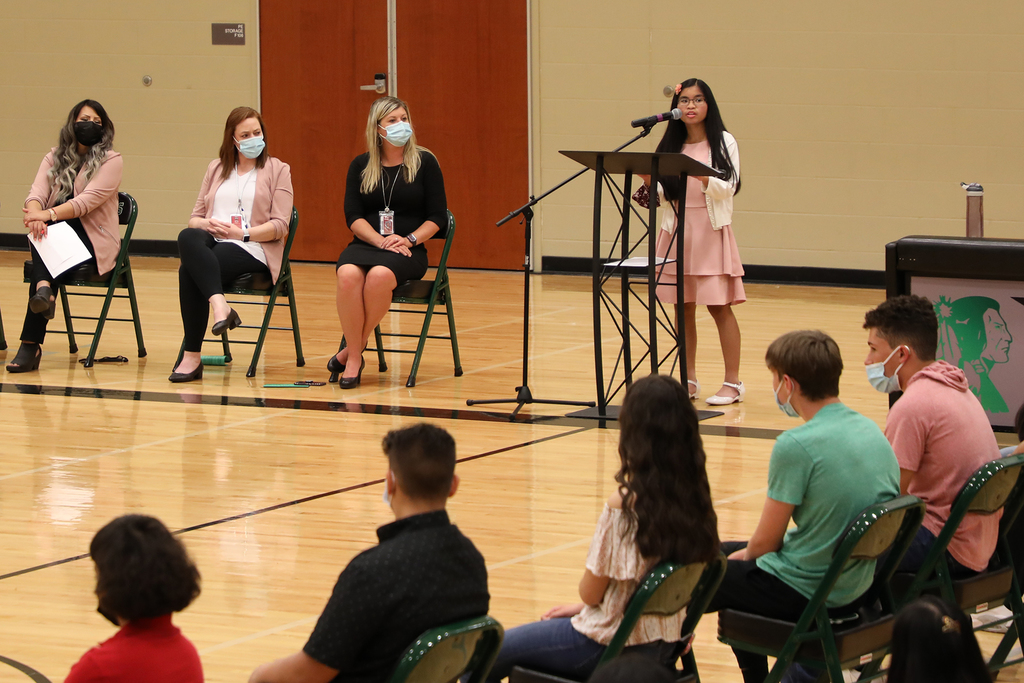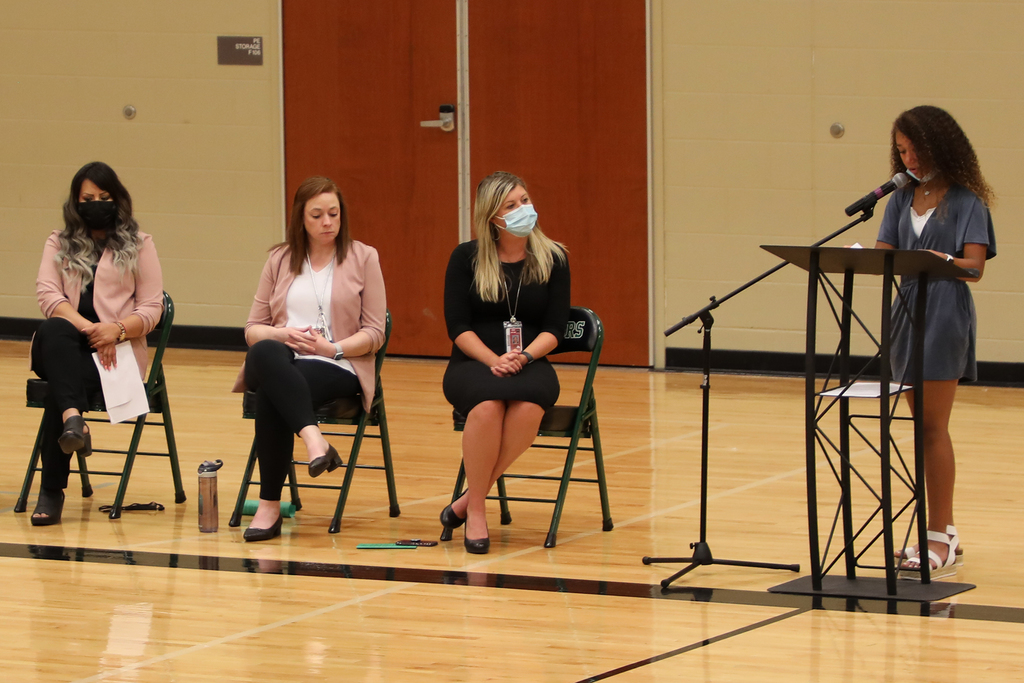 Pictures from Promotion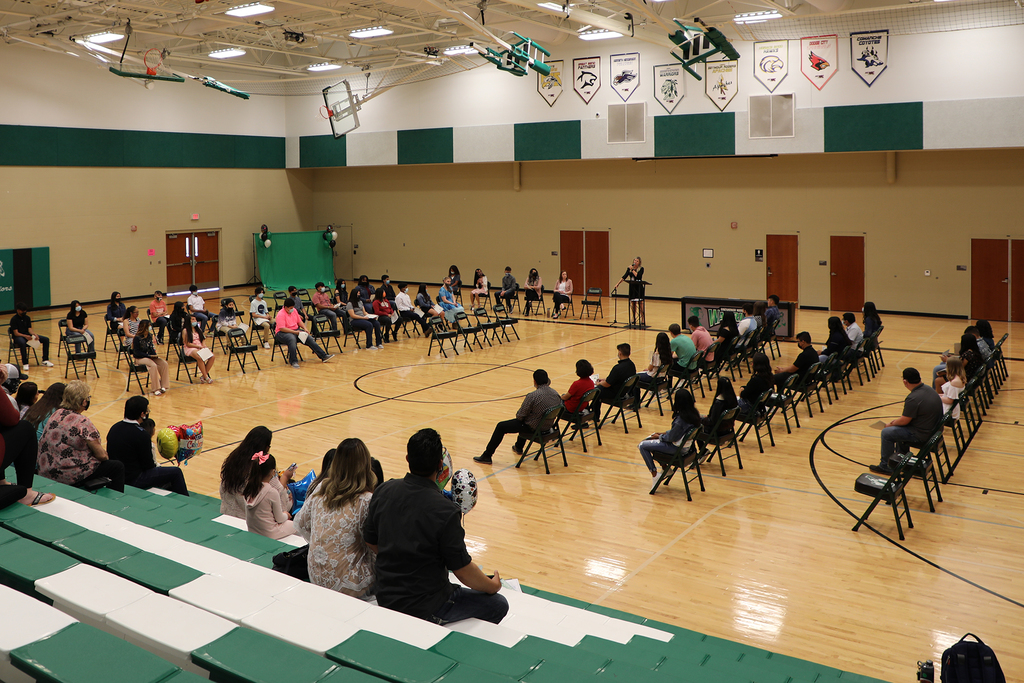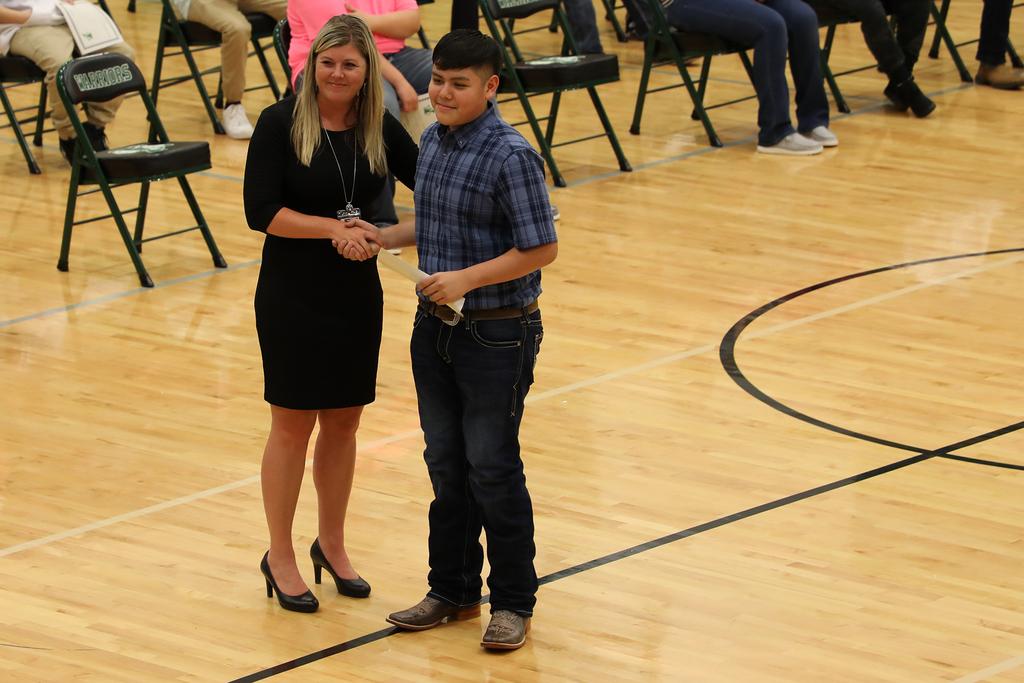 Pictures from Promotion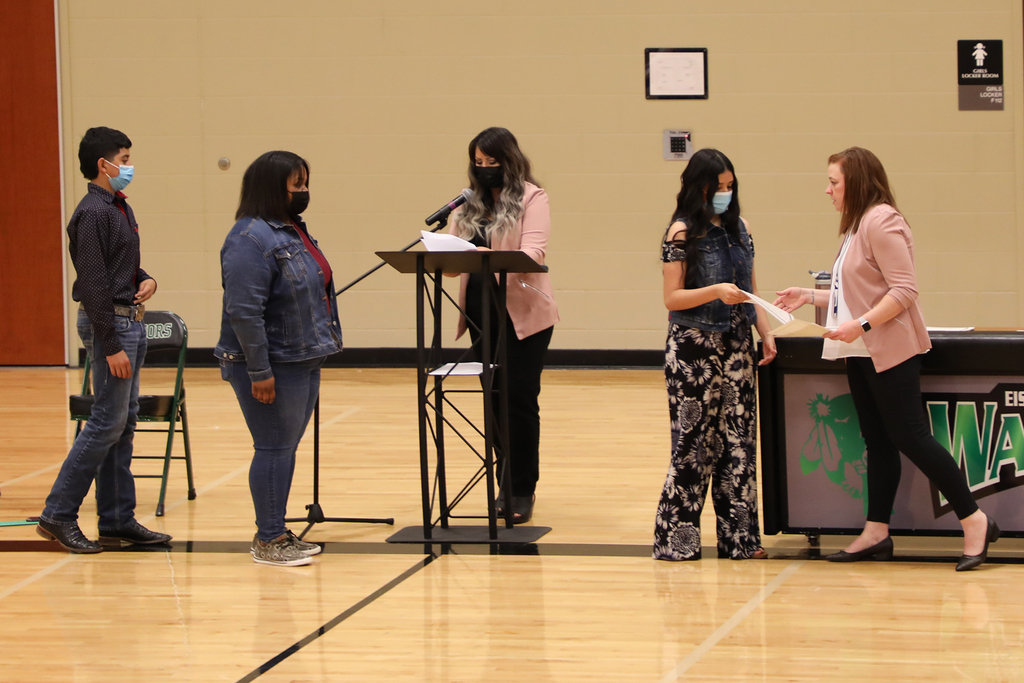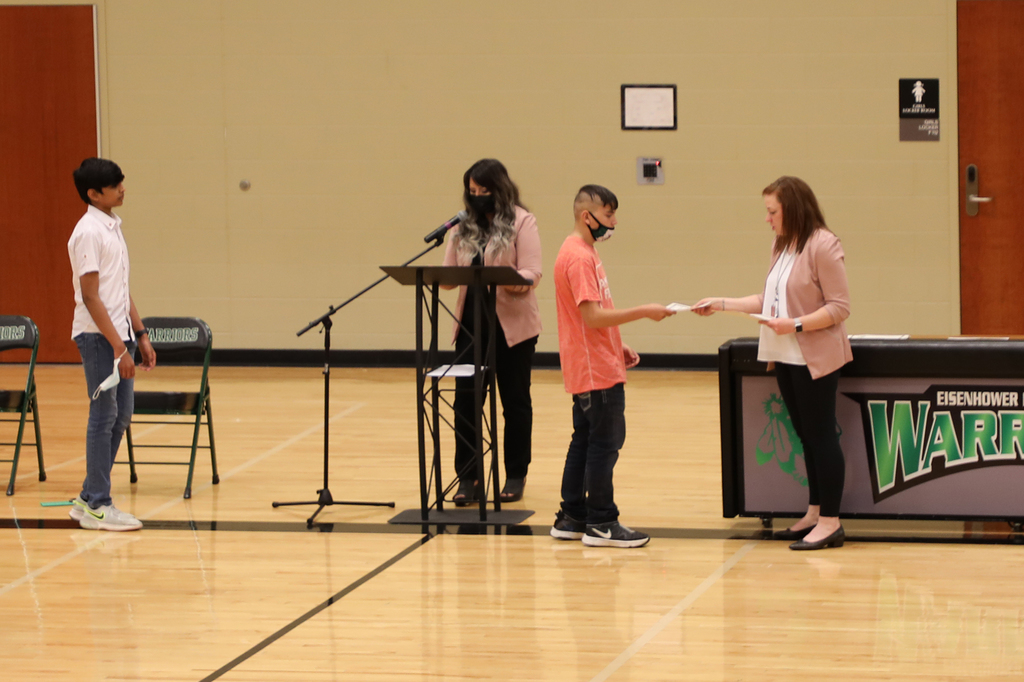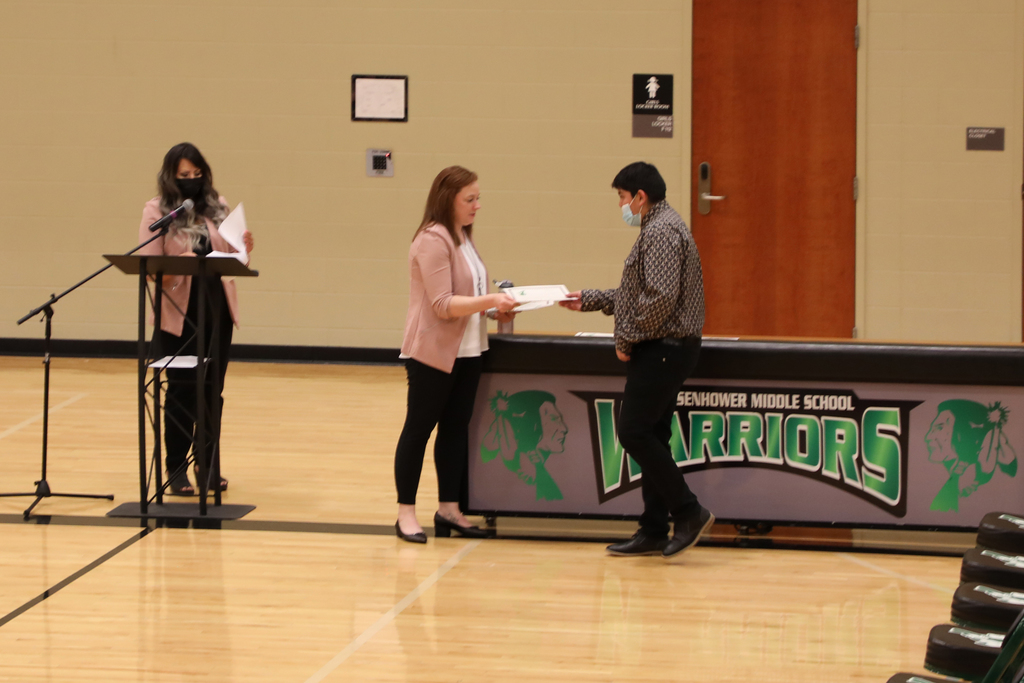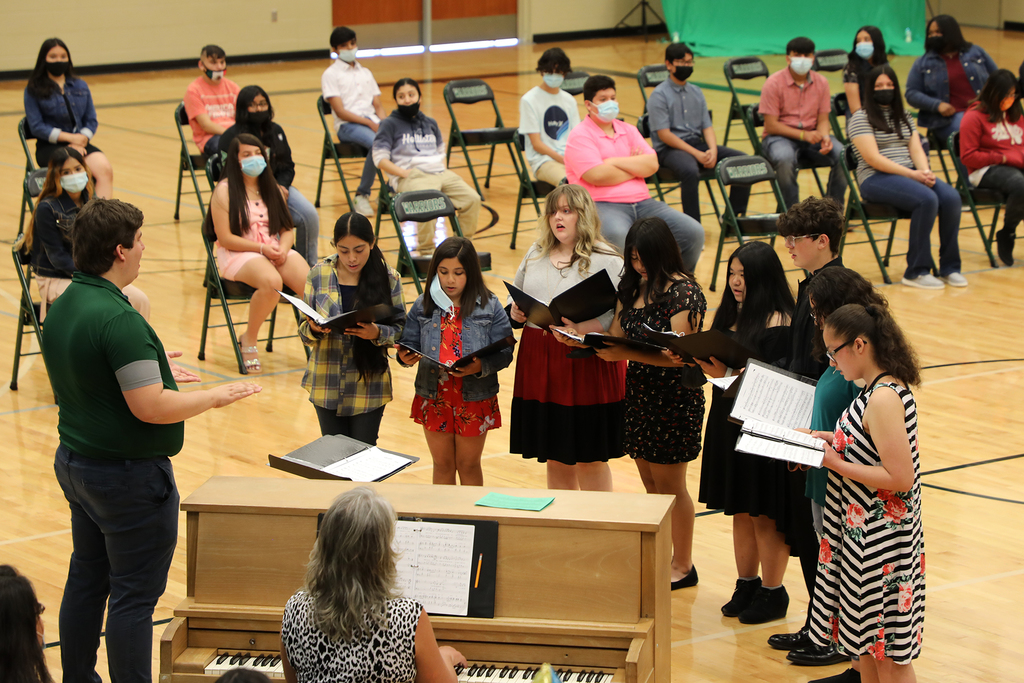 Pictures from Promotion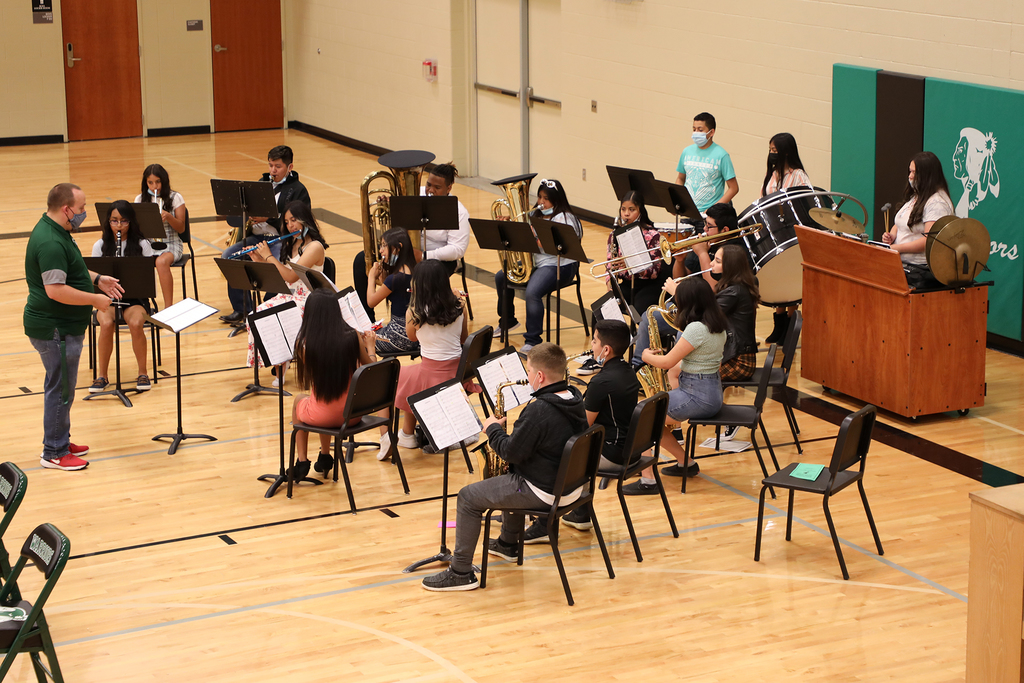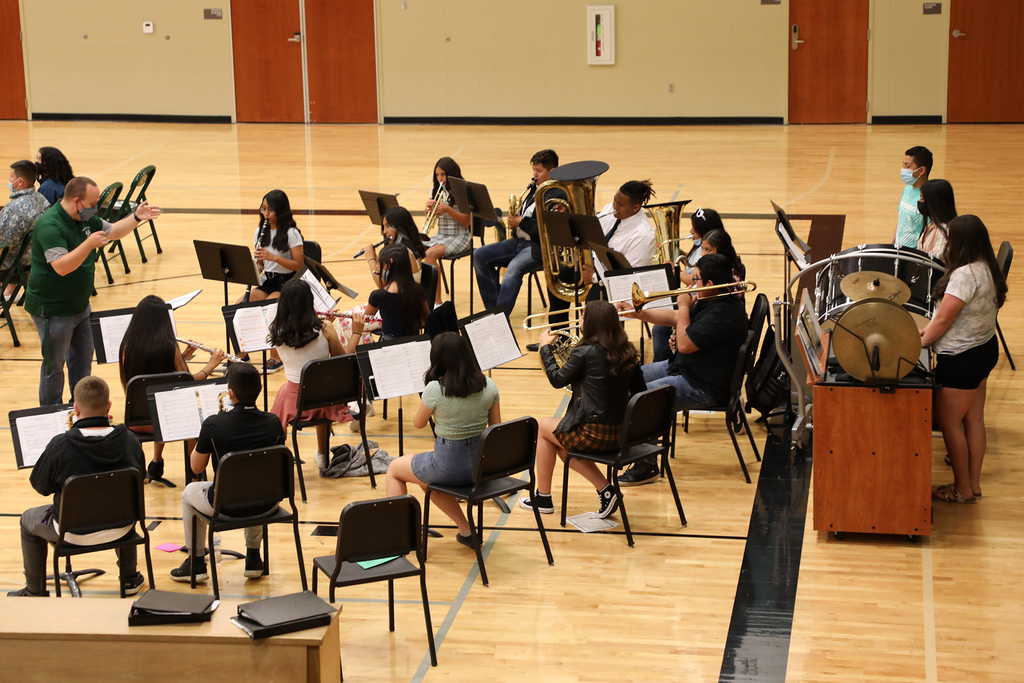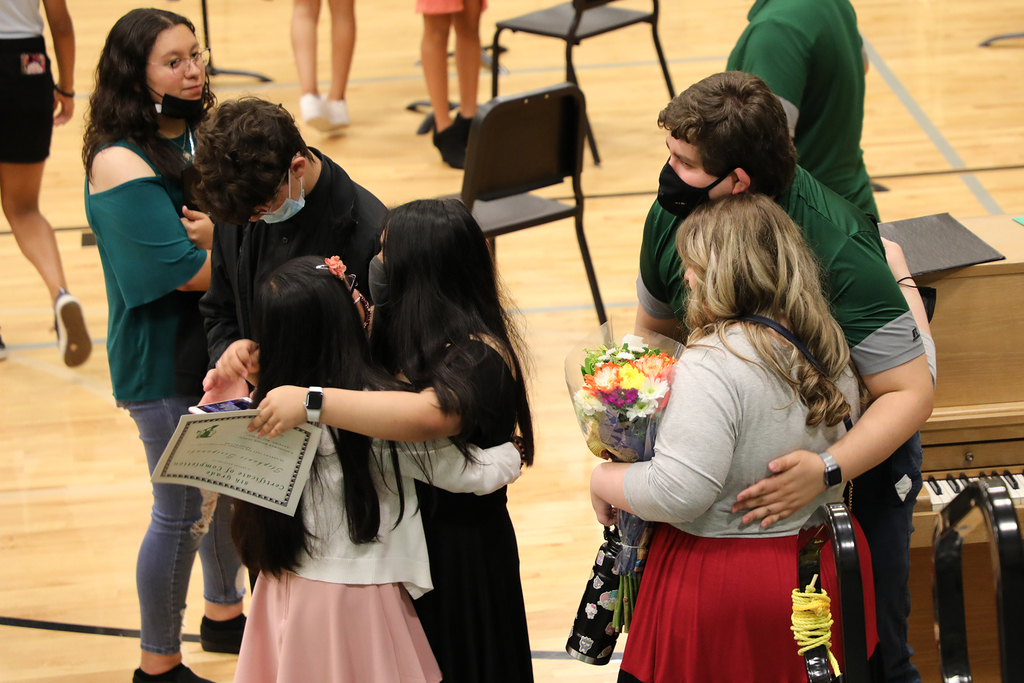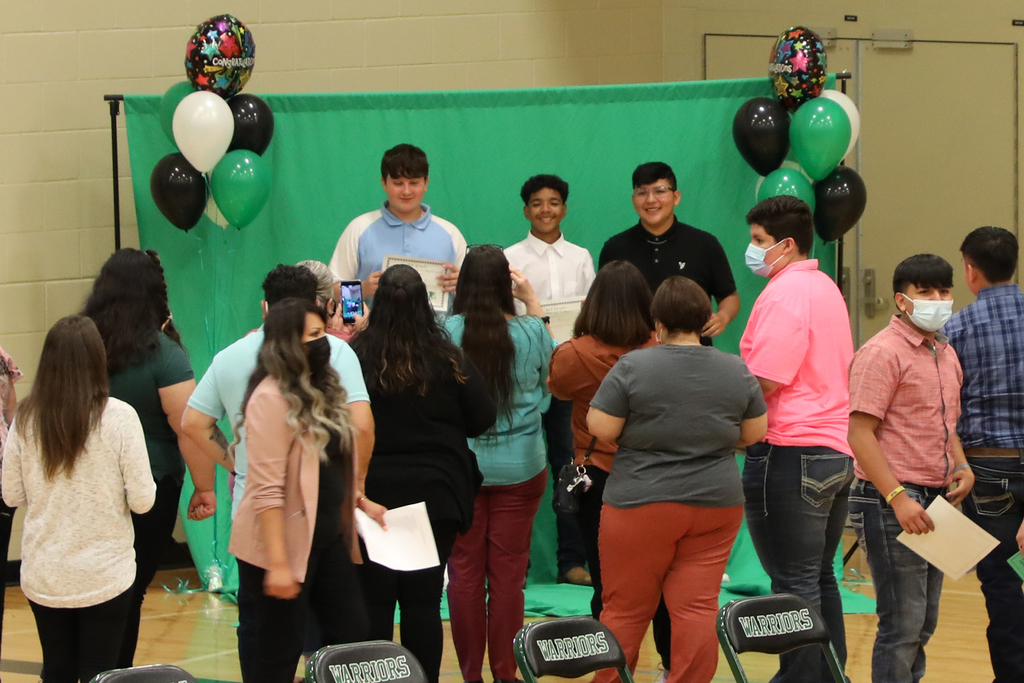 We have a very limited number of yearbooks left. They are only $35 and available until they are gone. Don't wait get yours now!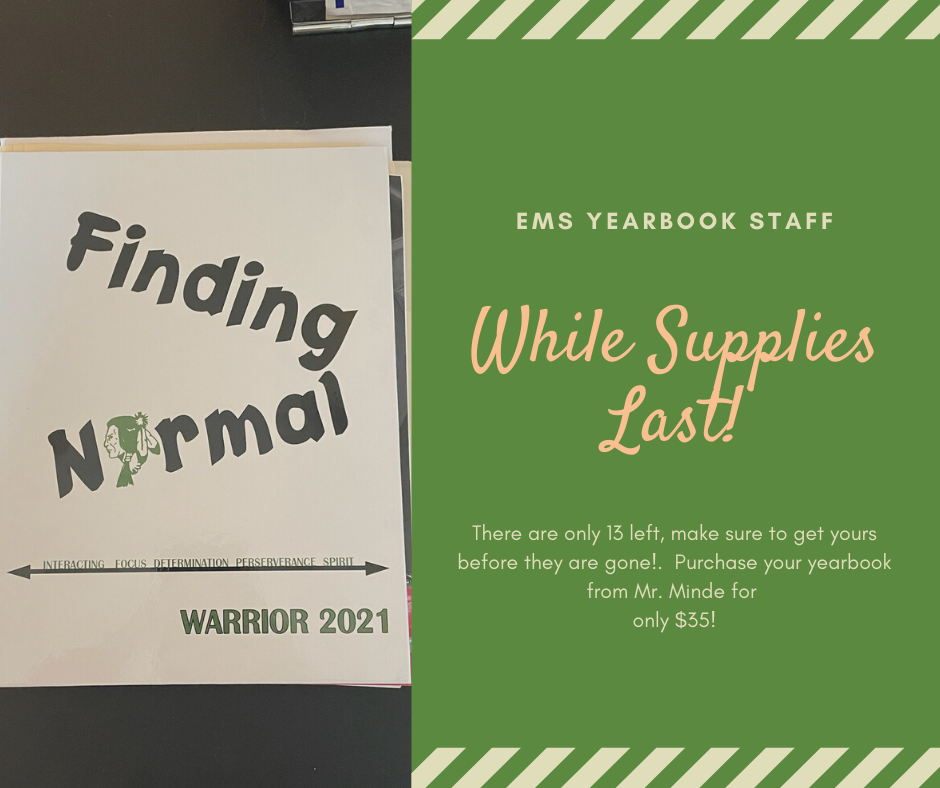 Hello Parents! If you received a summer school recommendation letter, please fill out the form or call the school to confirm or decline your child's attendance. Questions may be directed to: Summer School Coordinators:
shelby.bennett@usd480.net
and
colin.martin@usd480.net
.
Eisenhower students! Come enjoy the dance this Friday (14th) from 6-8! Students must have a signed permission slip and $5 to enter the gate.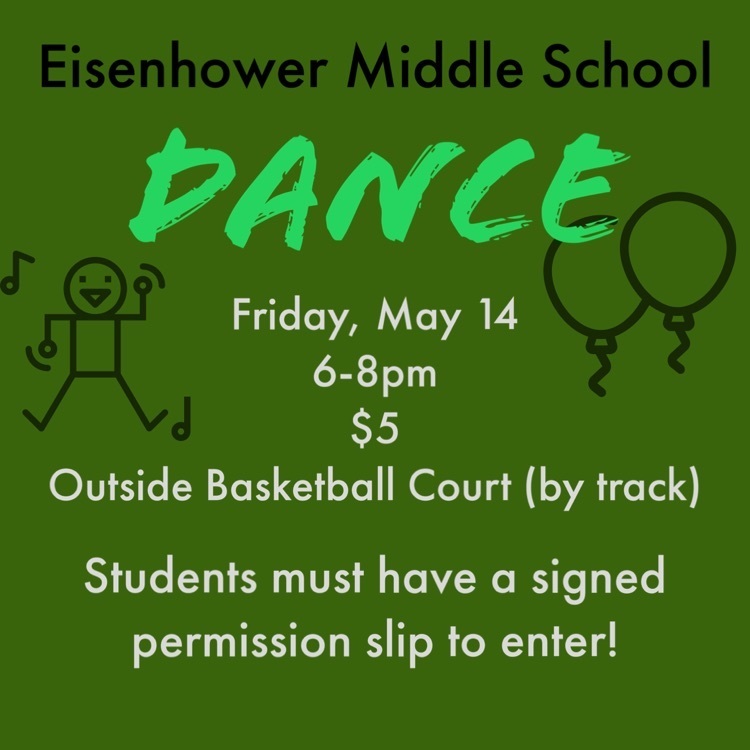 Our choirs did such a great job tonight despite the challenges they've faced this school year. Thank you Mr. Smith and Mrs. Apsley for your preparation with our Warriors!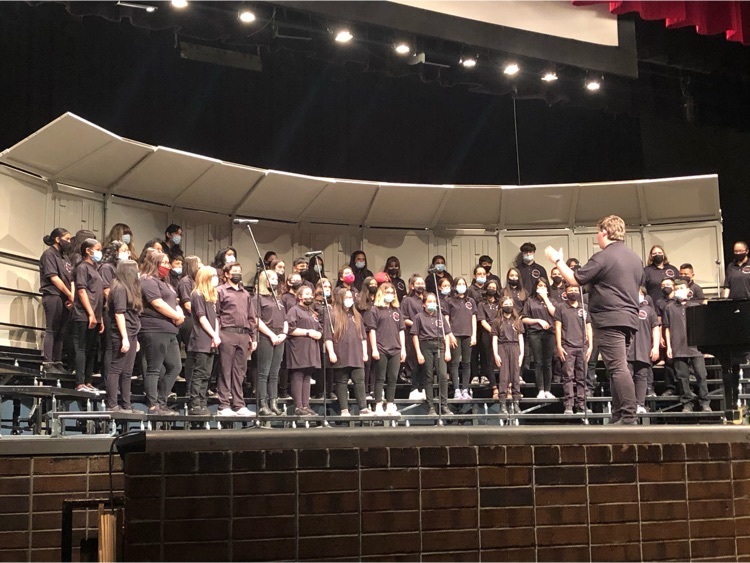 The yearbooks have arrived and there are plenty of extras for purchased. Make sure to get a yearbook prior to May 17 in order to go to the yearbook signing party.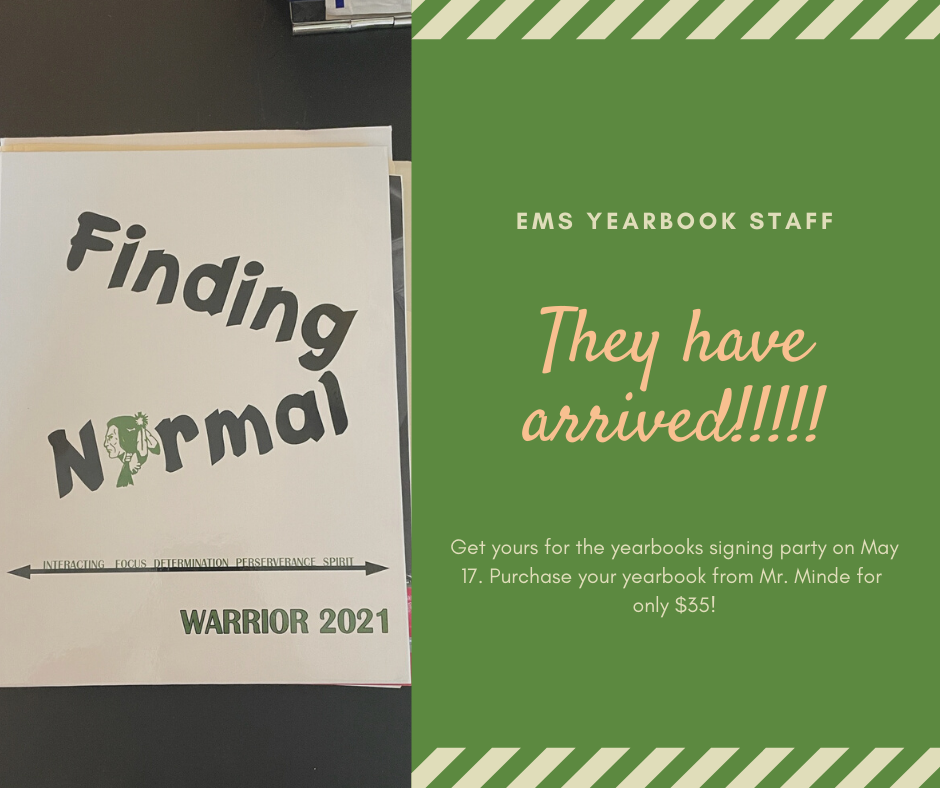 Ending Teacher Appreciation Week with the Warrior Wagon and soda-floats! Thankful to our staff for keeping us "a-float" this year!

EMS Warrior Cheer is looking for a head coach and assistant coach for the 2021-2022 school year. If interested please apply on the USD 480 website or contact
kristen.dolen@usd480.net

Thank you to everyone who came out and participated in the EMS StuCo Color Run! Great turnout and your support is appreciated.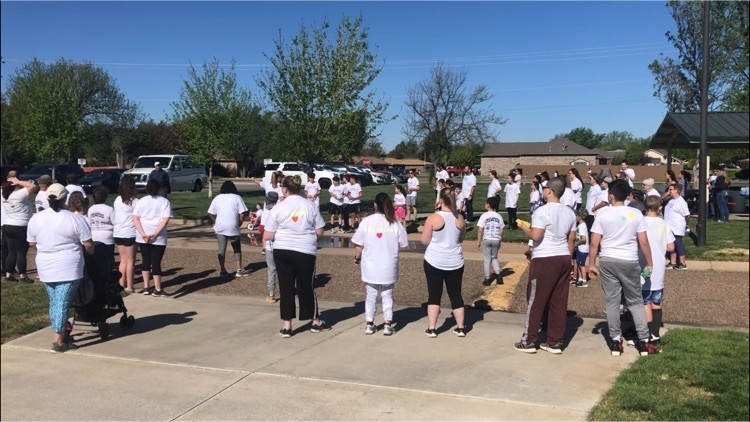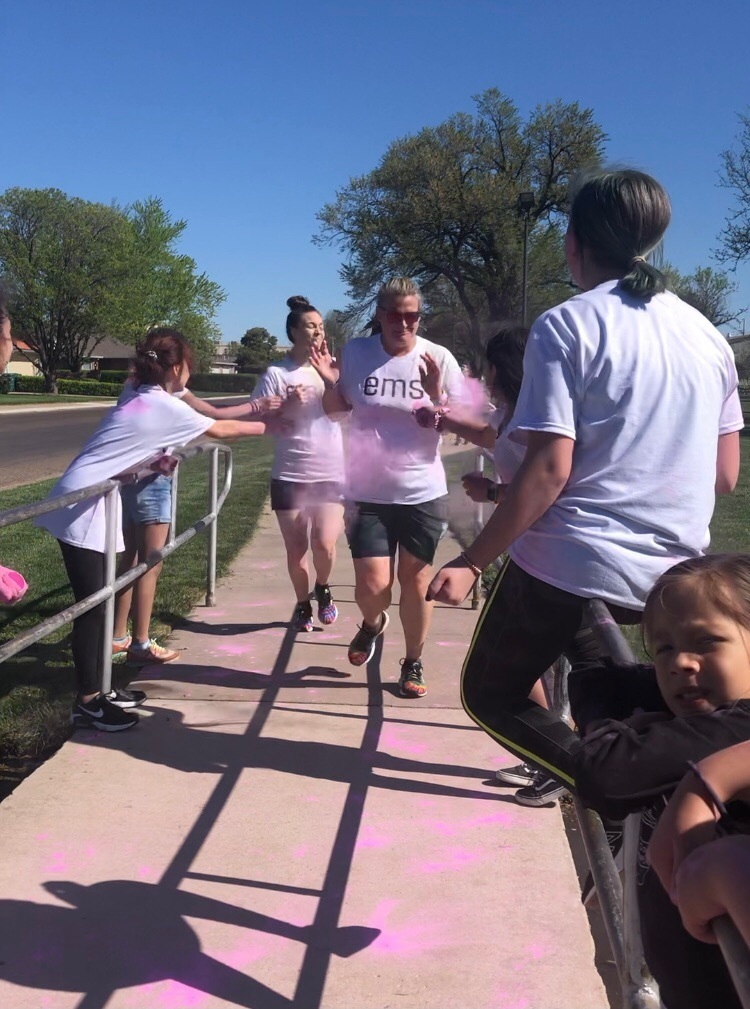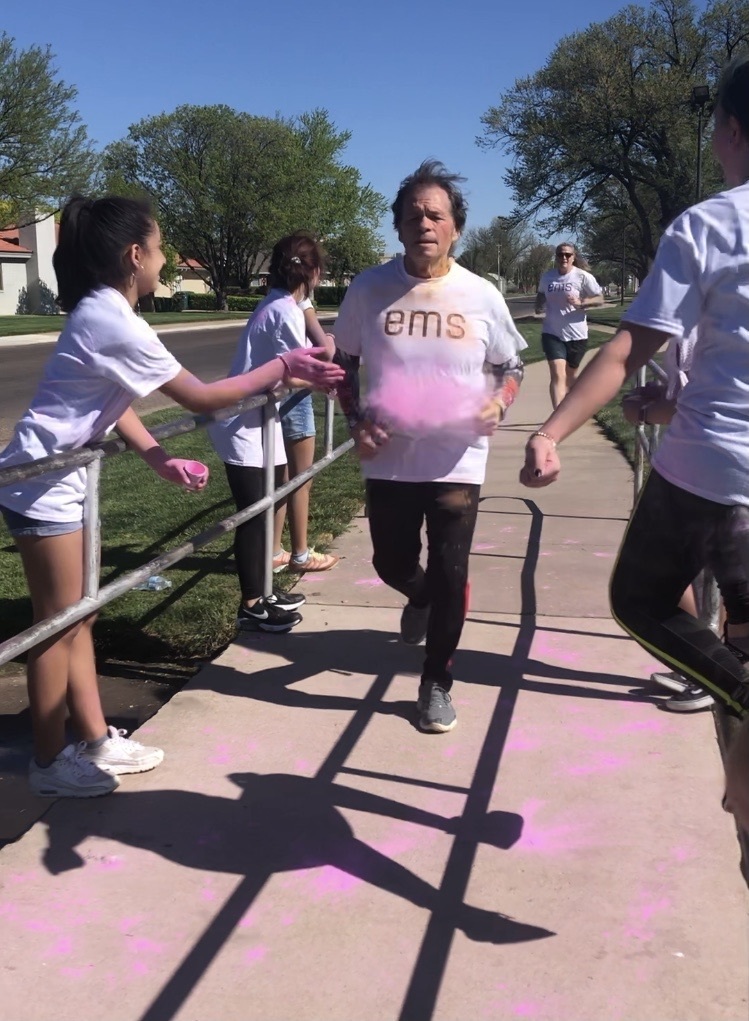 Another positive office referral for showing the #WarriorWay! Great job Kyle for flourishing relationships and empowering compassion for others!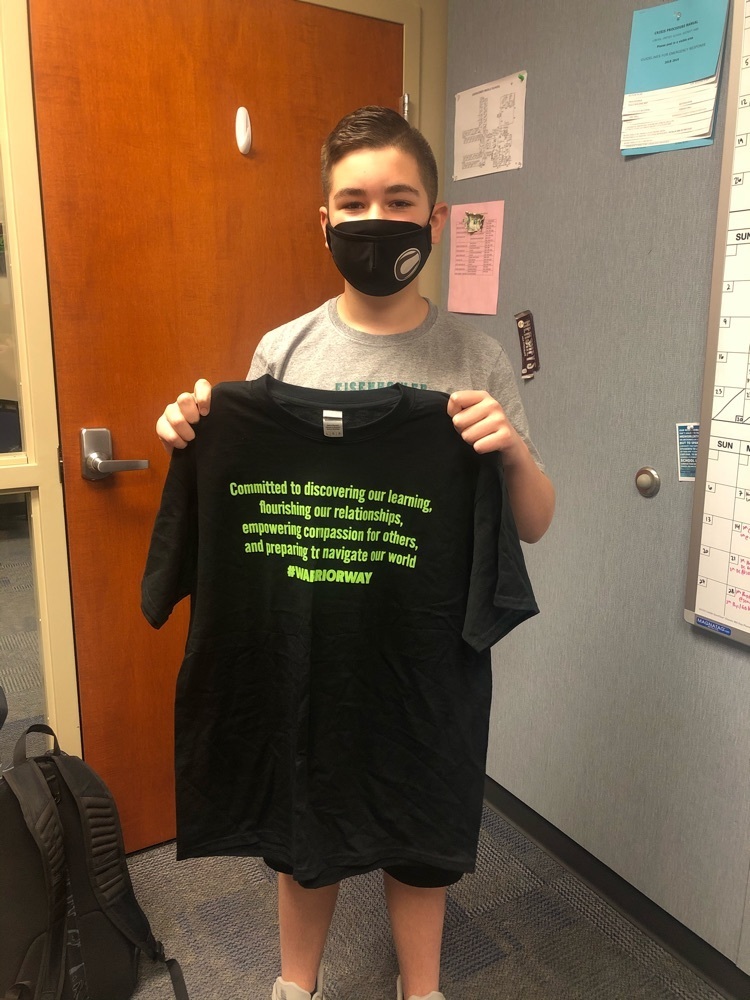 In order to provide a safe event for students and families with an in-person experience, Eisenhower 8th grade promotion will be divided into groups based on last name.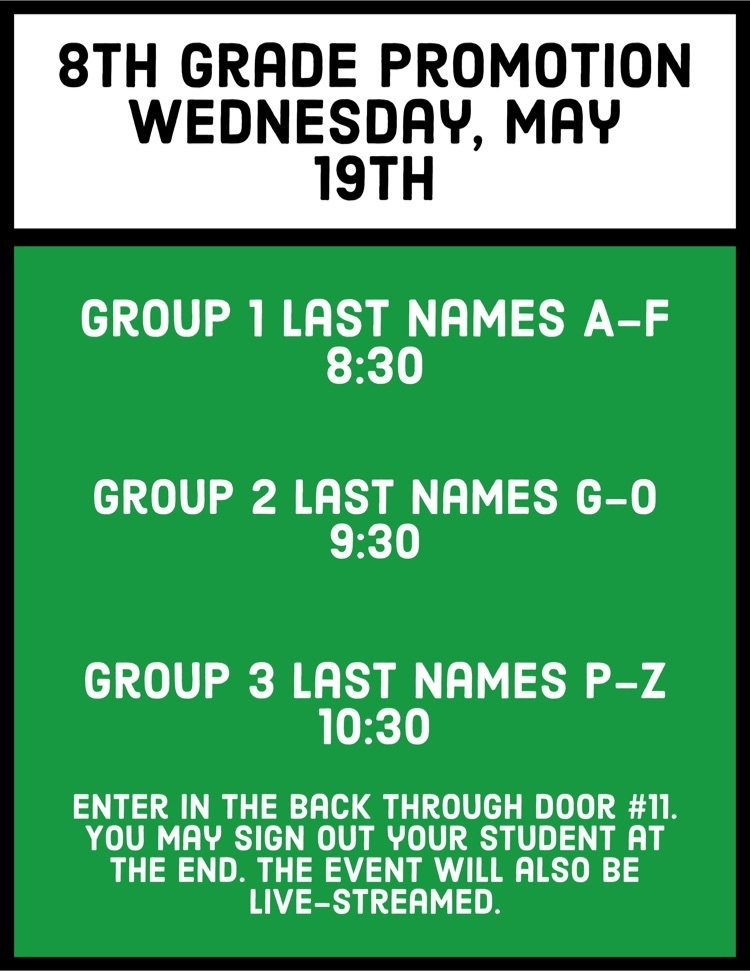 EMS StuCo is hosting a Color Run/Walk! $5 to race and we'll be selling shirts for the race for $10. Proceeds will go to a local nonprofit! Join us for some colorful fun!