6th grade students are encouraged to come in any time Monday-Friday from 7am-4pm. Let us give them a head start. We'll show them: 1:📍The location of their locker 2: 🔓How to open their locker 3: 👨‍🏫Where to go for their first class All students are welcome!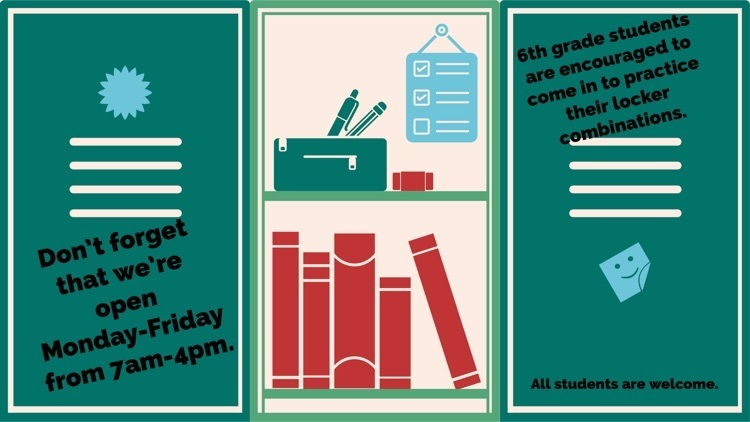 Former Warriors and new Redskins Aleczis Green (percussion) and Braedin Gardner (euphonium) at the Kansas Bandmasters Association middle level honor band in Wichita this morning!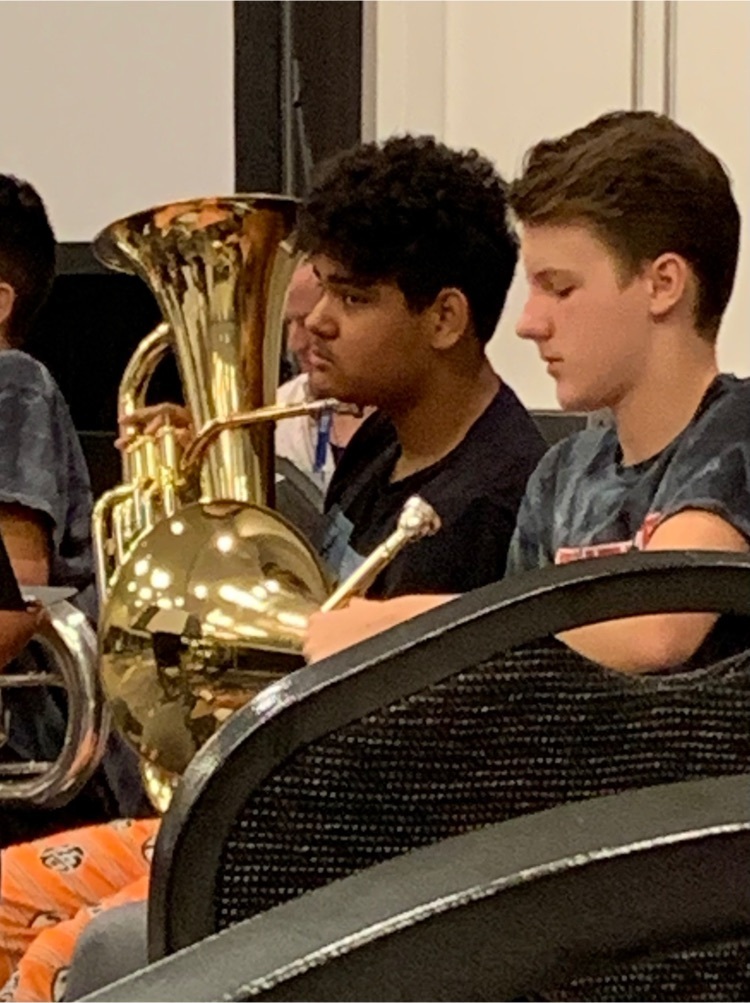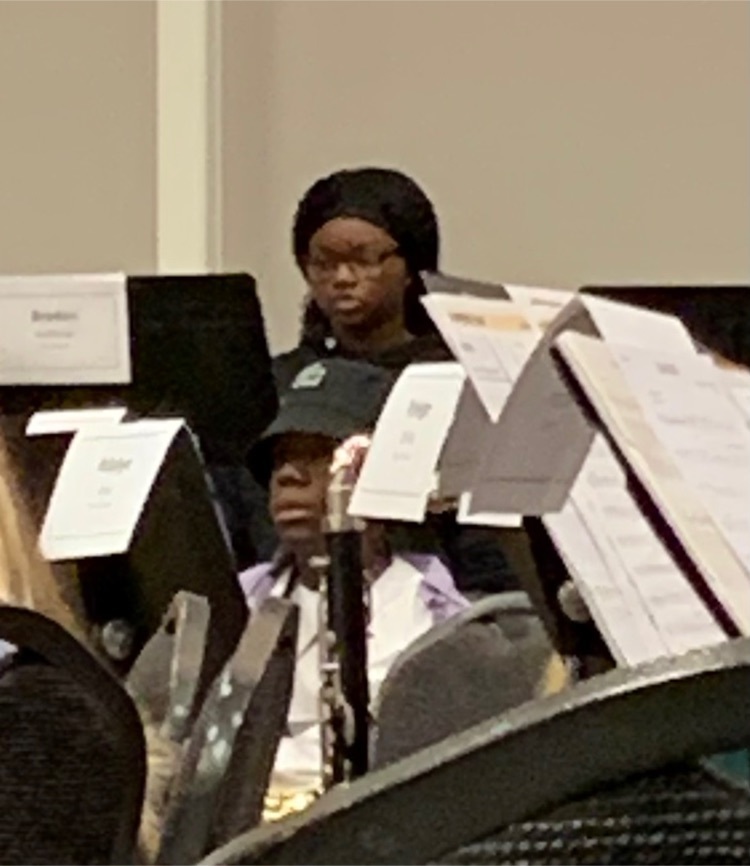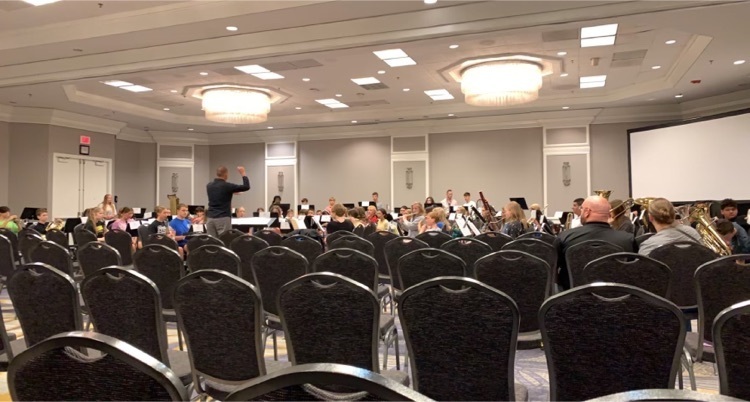 EMS Football Camp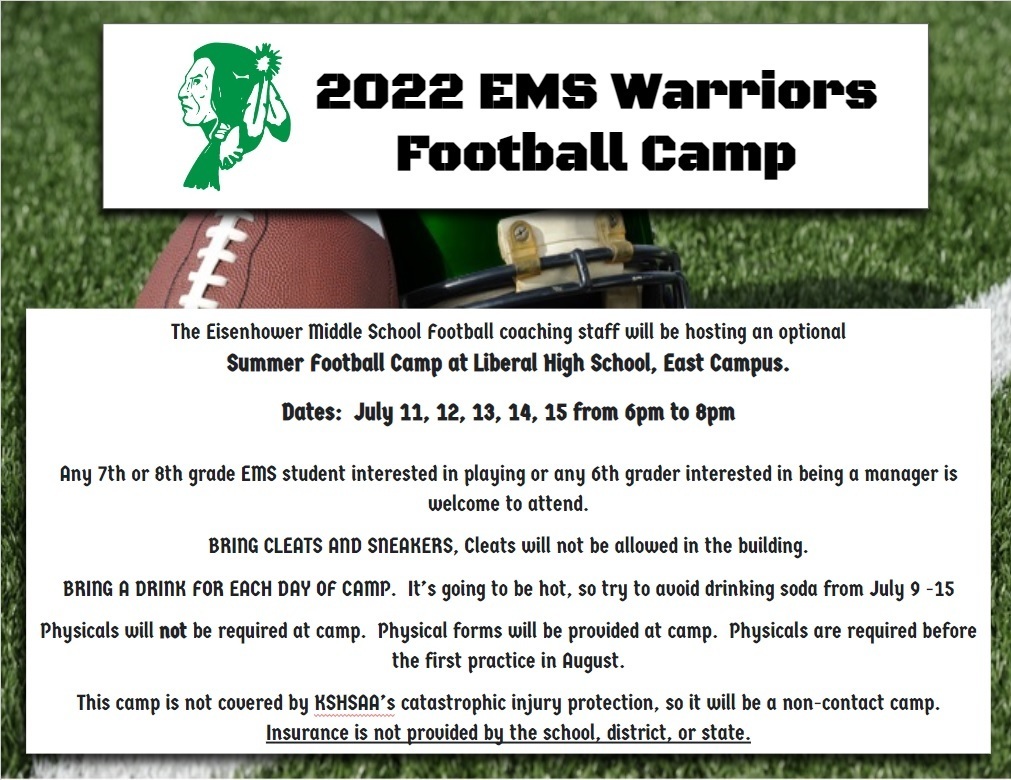 These Warriors were recognized for their consistent attendance at summer school. They each missed two days or less. As a result, they will get a snow cone from Ice Lickers—they also got in lots of learning!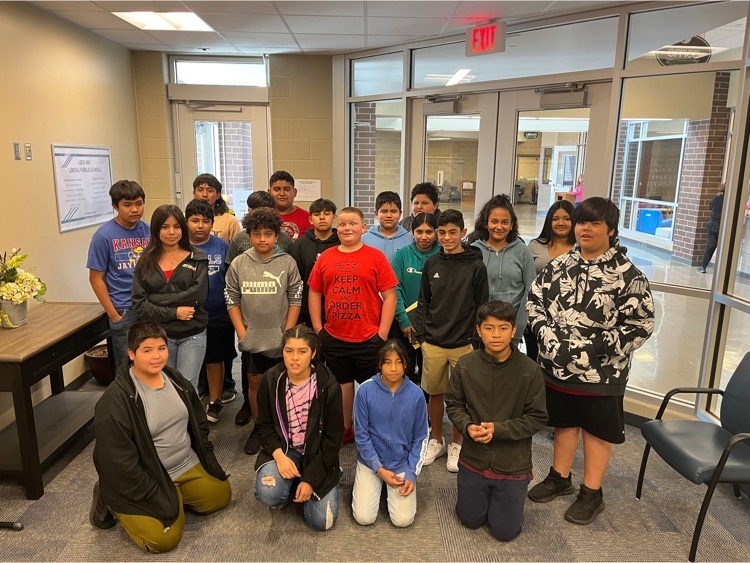 We'd like to recognize these hard working Warriors who attended summer school EVERY DAY of summer school! 100% attendance!!! These students got a one day pass to Adventure Bay and a snow cone from Ice Lickers!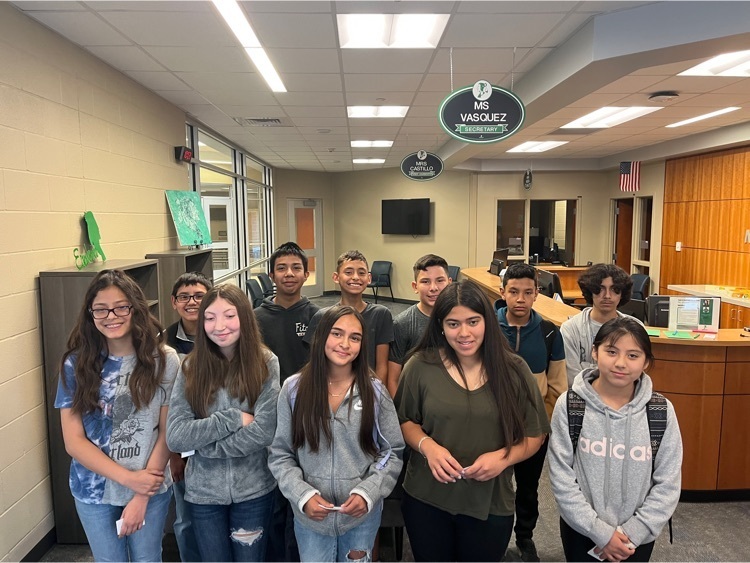 These Warrior summer school students got to visit Dorothy's House and the Coronado Museum today. Great fun experiencing local history!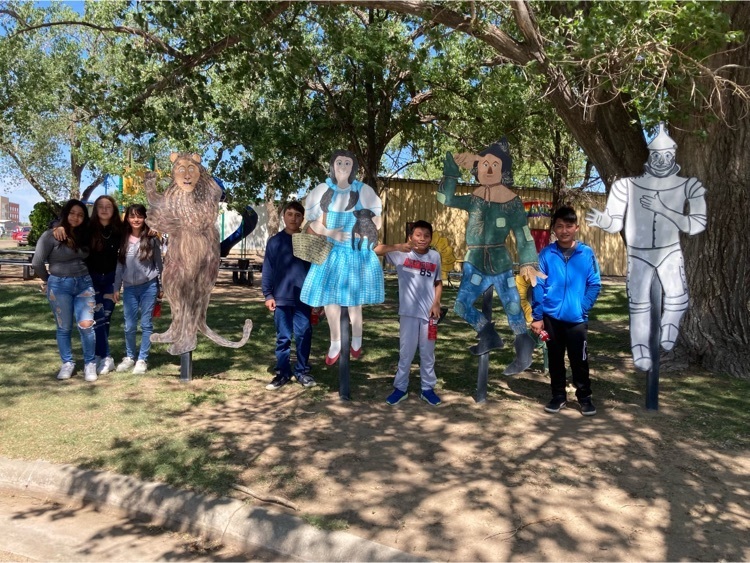 We're proud to announce these hard working Warrior Honor Roll students!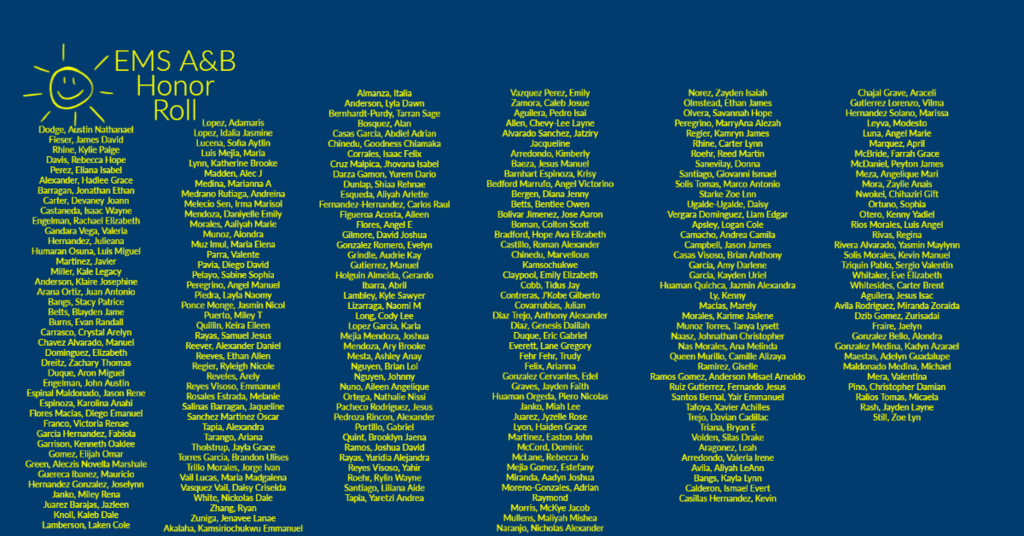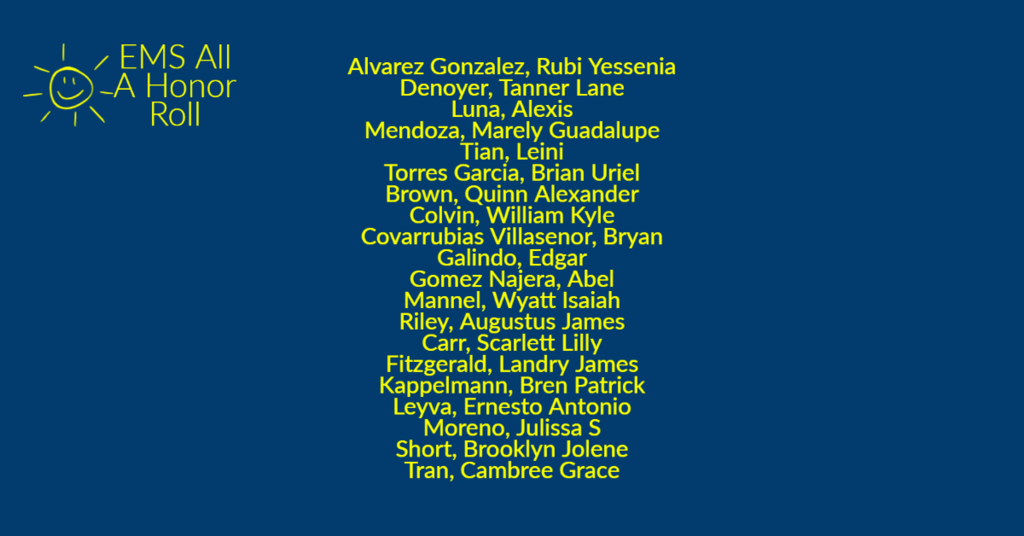 Is your student missing valuables? We have lots of coats, clothing, and shoes in our lost and found. Please come by to claim your belongings. We are open from 7am to 5:30pm. We will leave these items out until the end of the day on May 26th. After that they will be donated.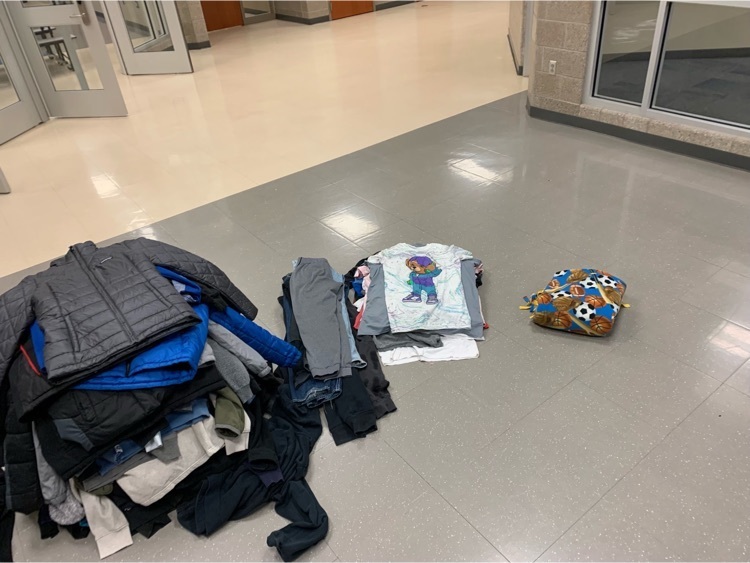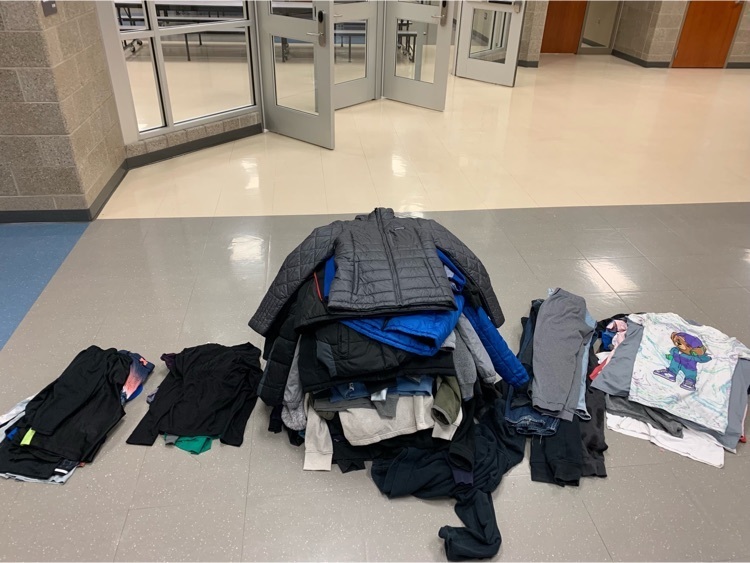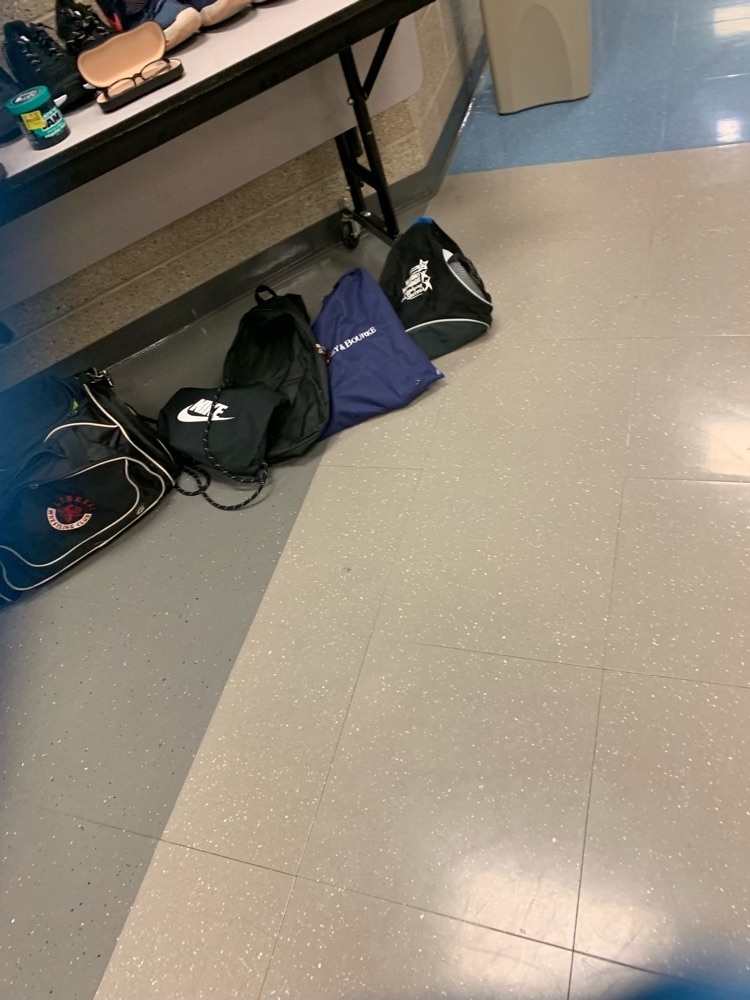 Warrior Way to Gos!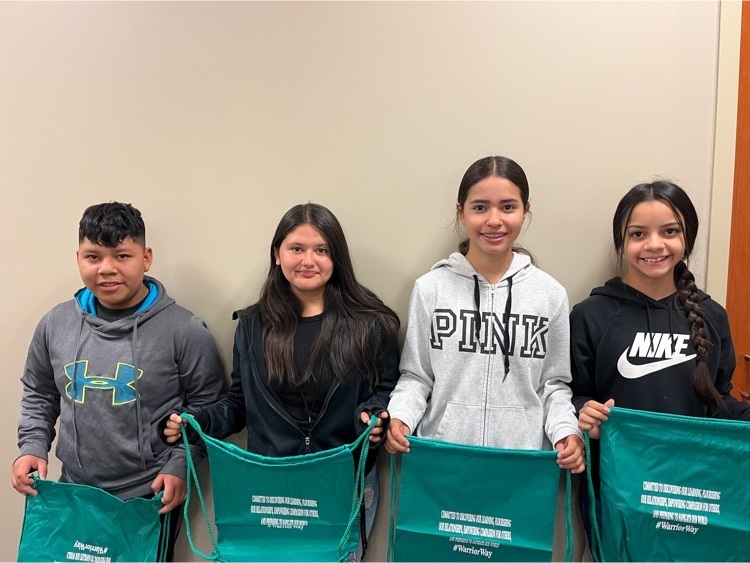 Student Council raised $300 for the USD 480 Autism Lending Library. Mrs. Brond won the quilt that was raffled off. We are so thankful for all you donated.
Warrior Way to Gos!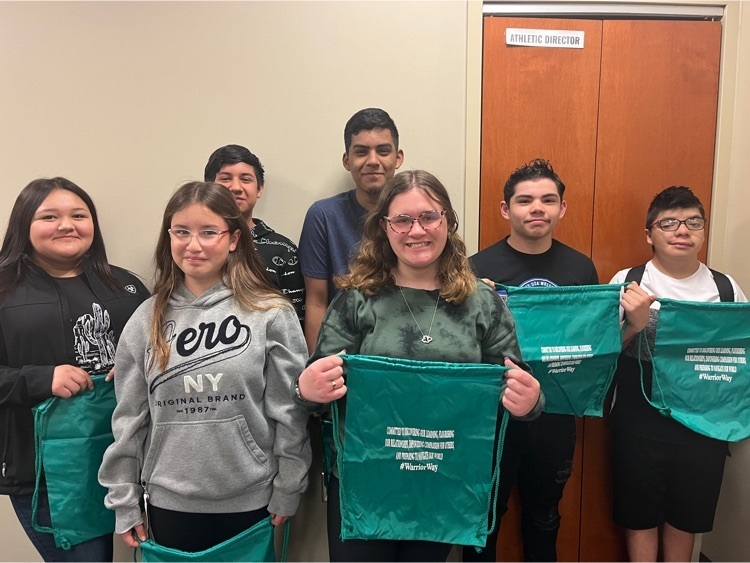 Warrior Way to Gos!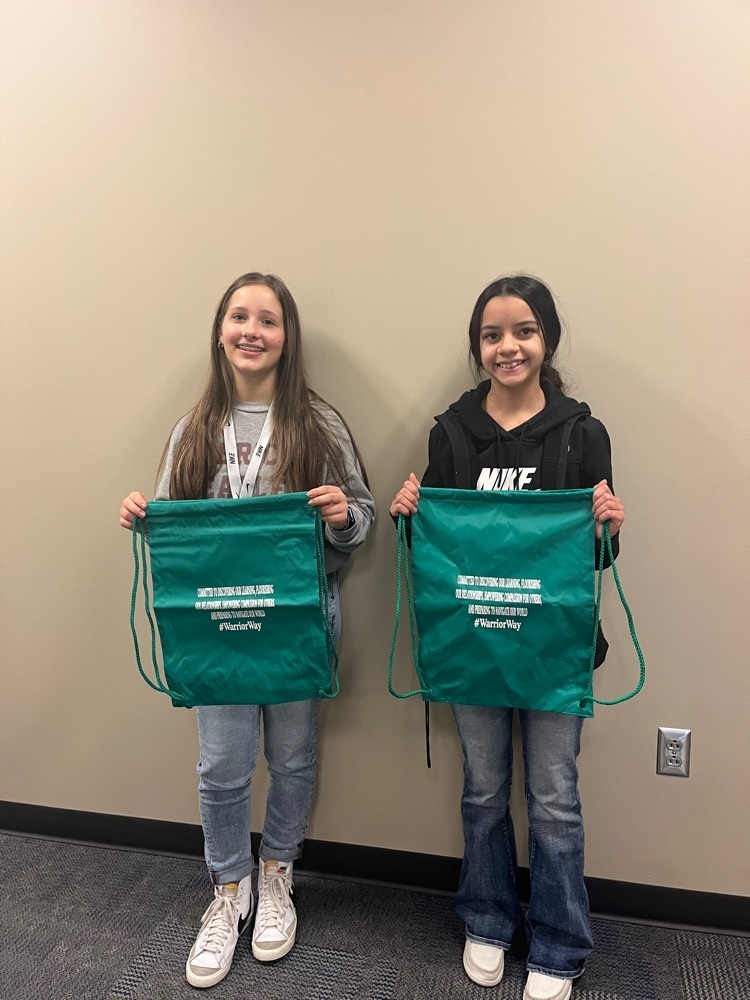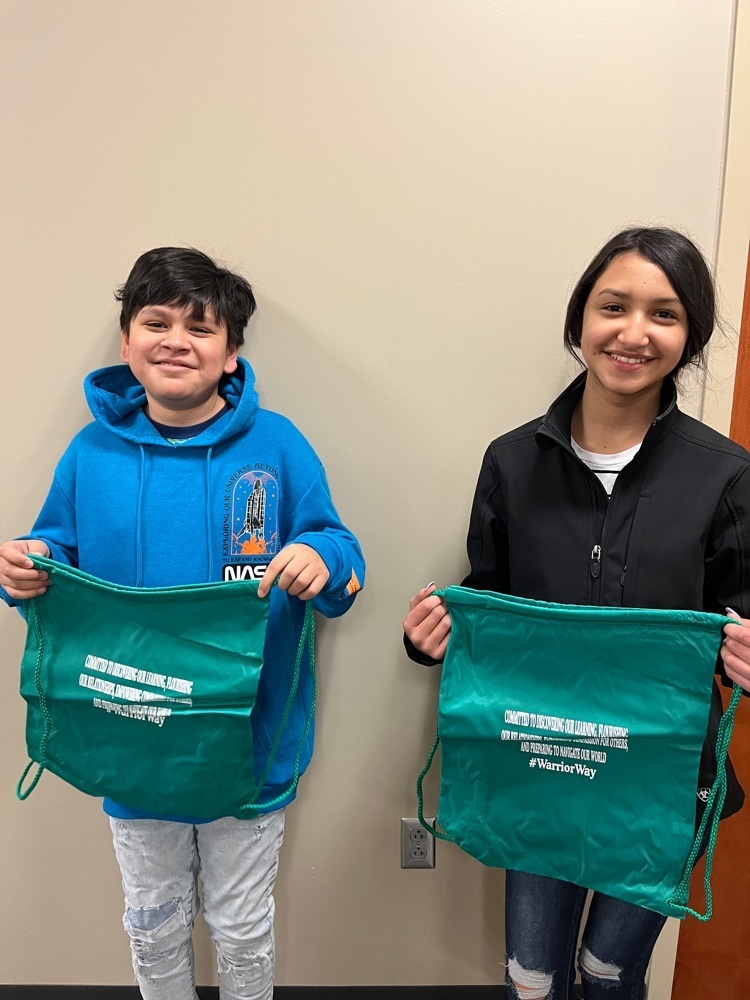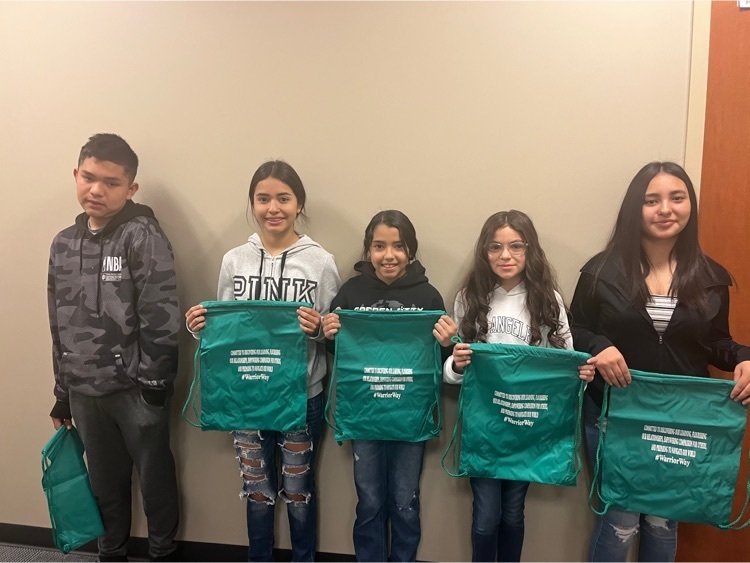 Our Student Council is raising awareness for Autism during April. They are raffling off a quilt, and the proceeds will be donated to the USD 480 Autism Lending Library. Tickets are available at the office of any school in the district. Get your ticket now.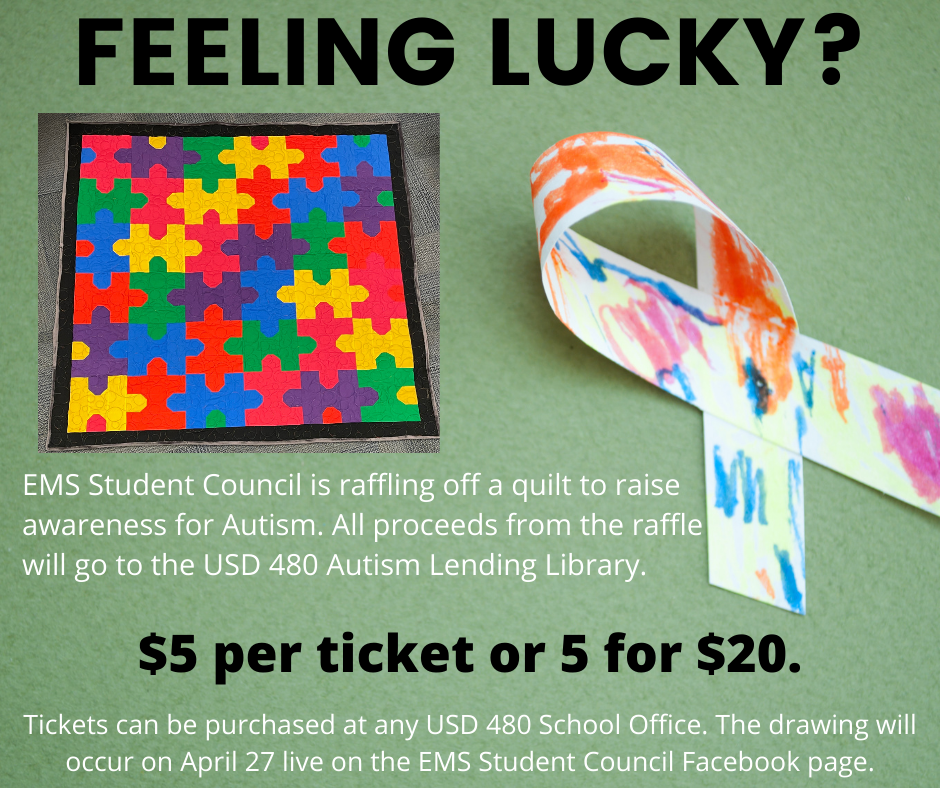 These great Warriors helped clean up our campus after school today. Thank you so much for volunteering to serve your school!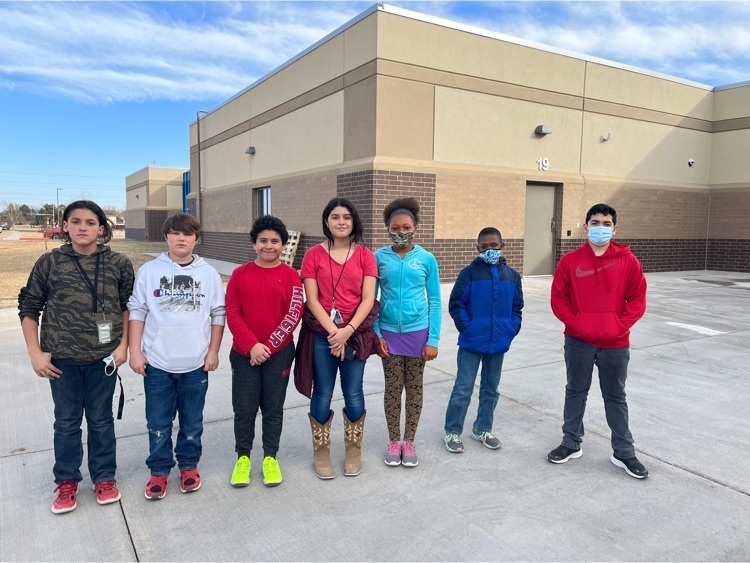 January Warrior Way to Go positive office referrals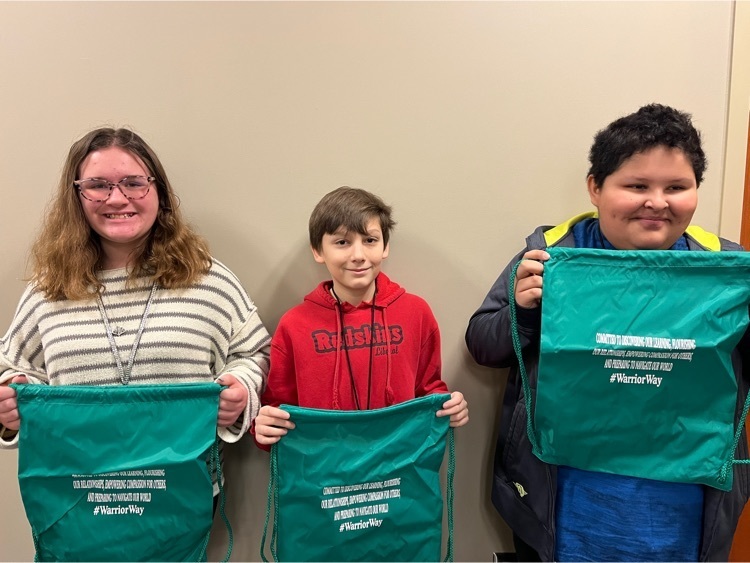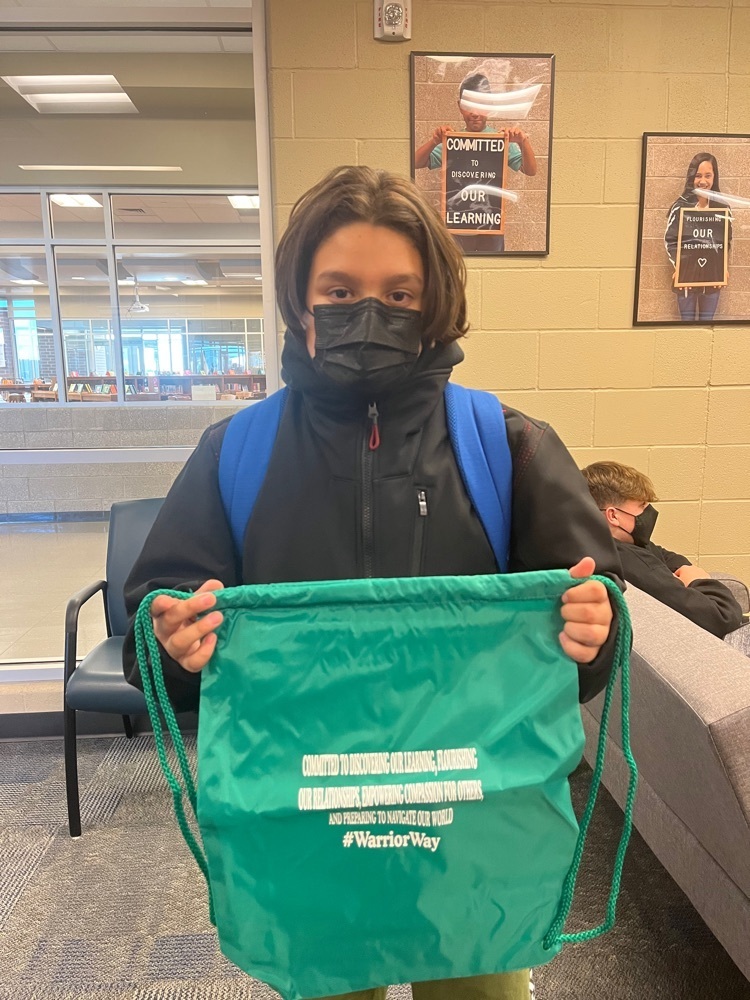 Our January Educator of the Month, Mr. Colin Martin, is always willing to serve & help others. He shares lesson plans, subs for other teachers, works lunch duty, and helps students in after-school tutoring. Thank you Mr. Martin for all you do for our Warrior students.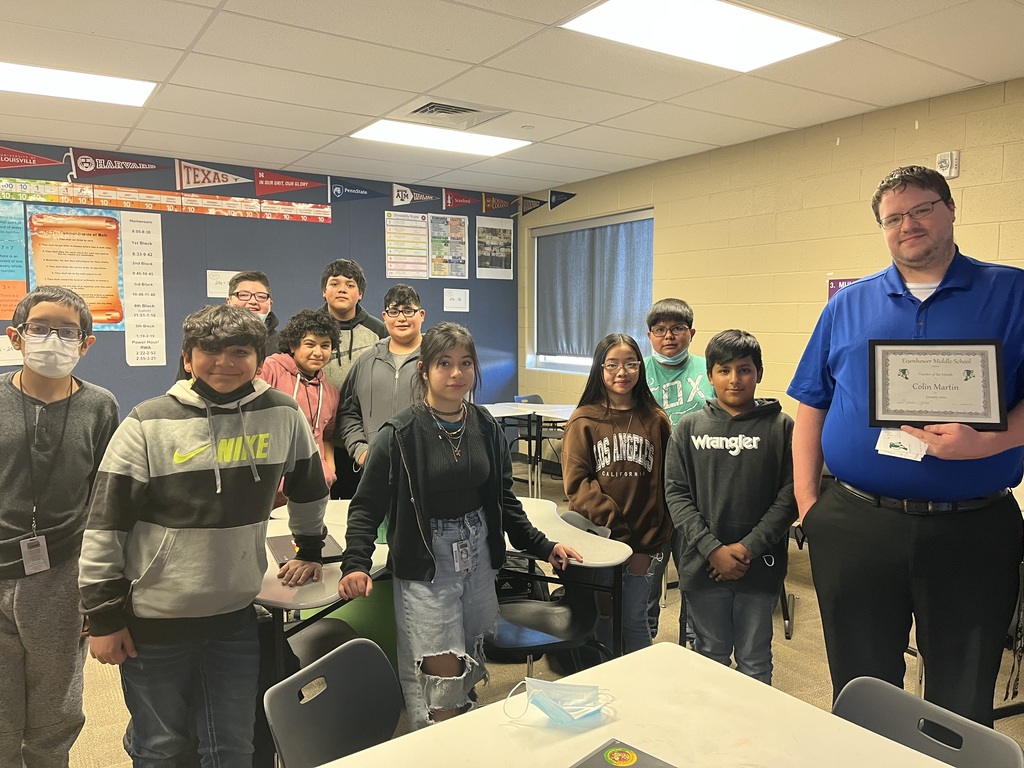 Our December Educator of the Month is Mr. Minde! We appreciate all that Mr. Minde does to take care of our Warrior students!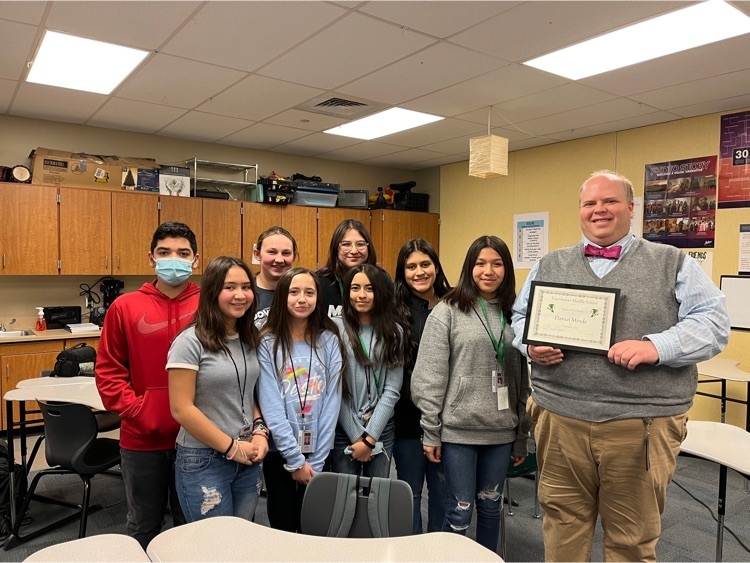 Due to the wind chill advisory for the morning of 1/6, USD 480 will be on a delayed start schedule. School will begin at 10 a.m. and there will be no a.m. preschool.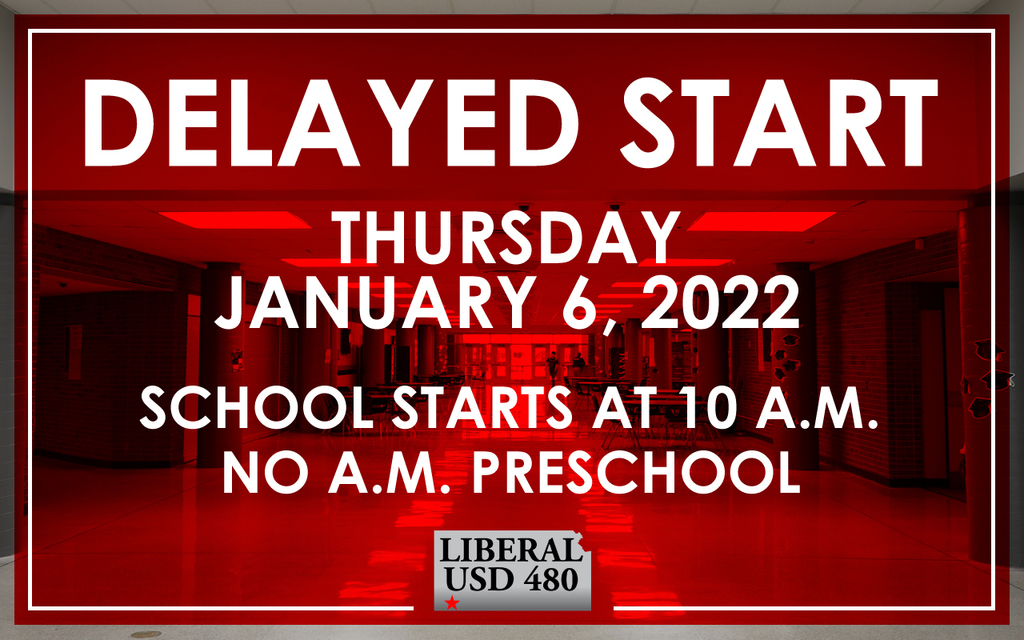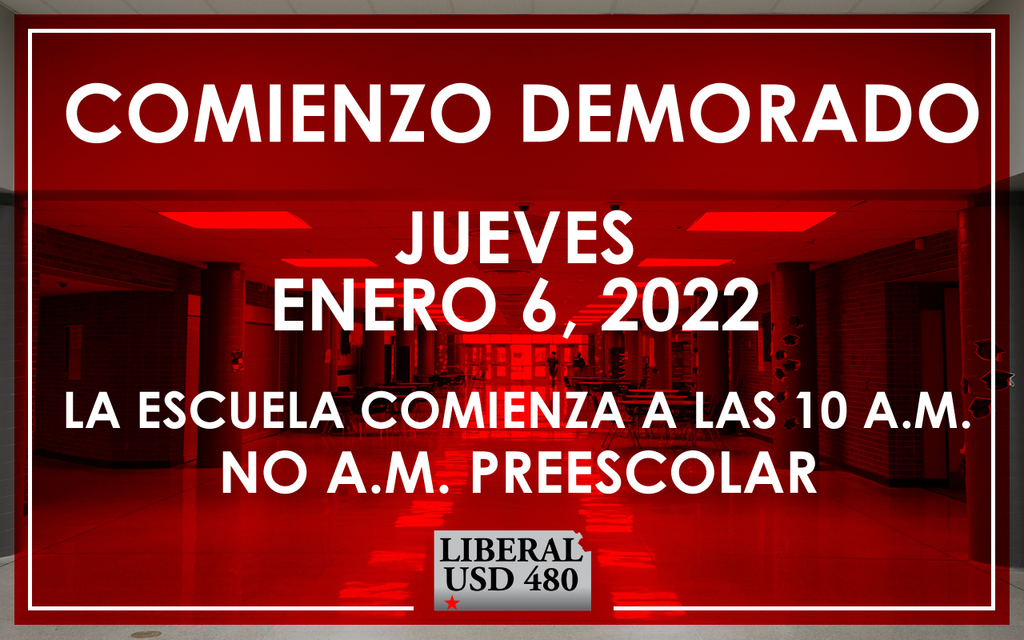 These students exhibit the Warrior Way every day by being committed to learning! These honor roll students maintained straight As for the entire first semester. Way to go Warriors!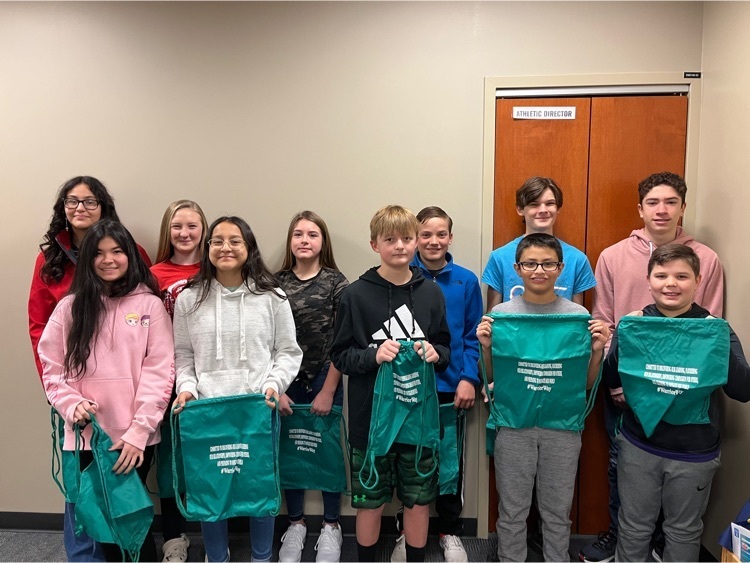 Join us Monday evening for our Student Showcase Extravaganza!