These students from Mrs. Hermreck's first semester MITEE Monday class made this quilt. They have donated the quilt to be raffled off with the proceeds going to the Meadowlark Booster Club. Help support our Meadowlark students! 💚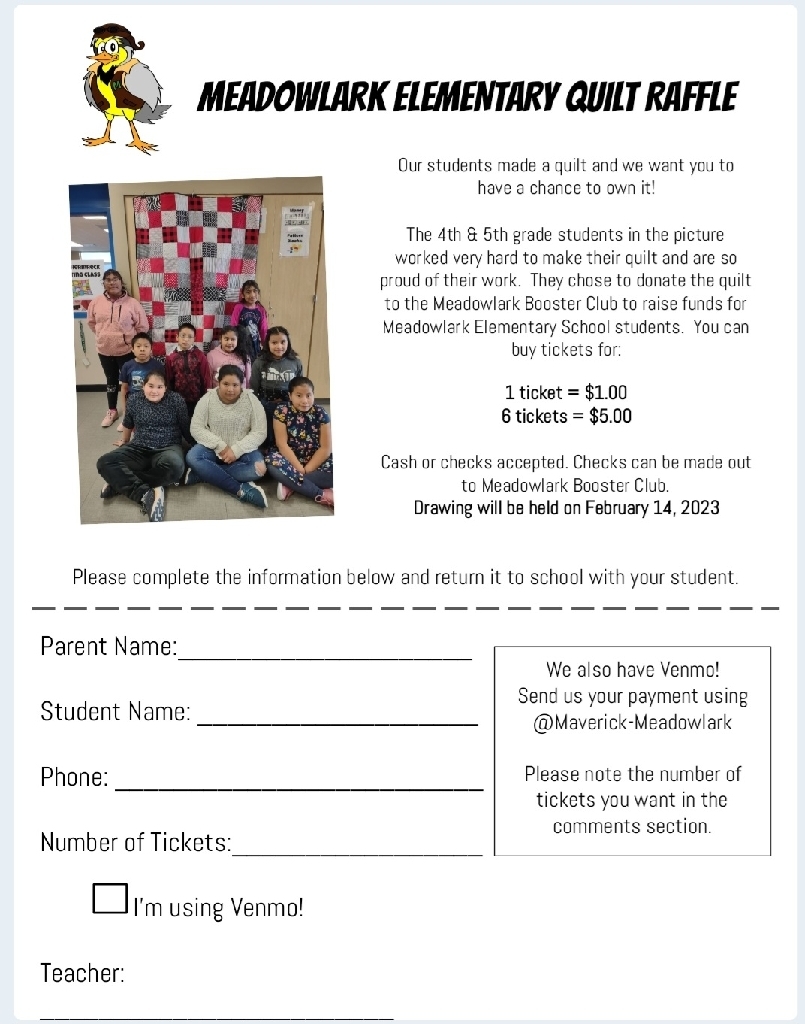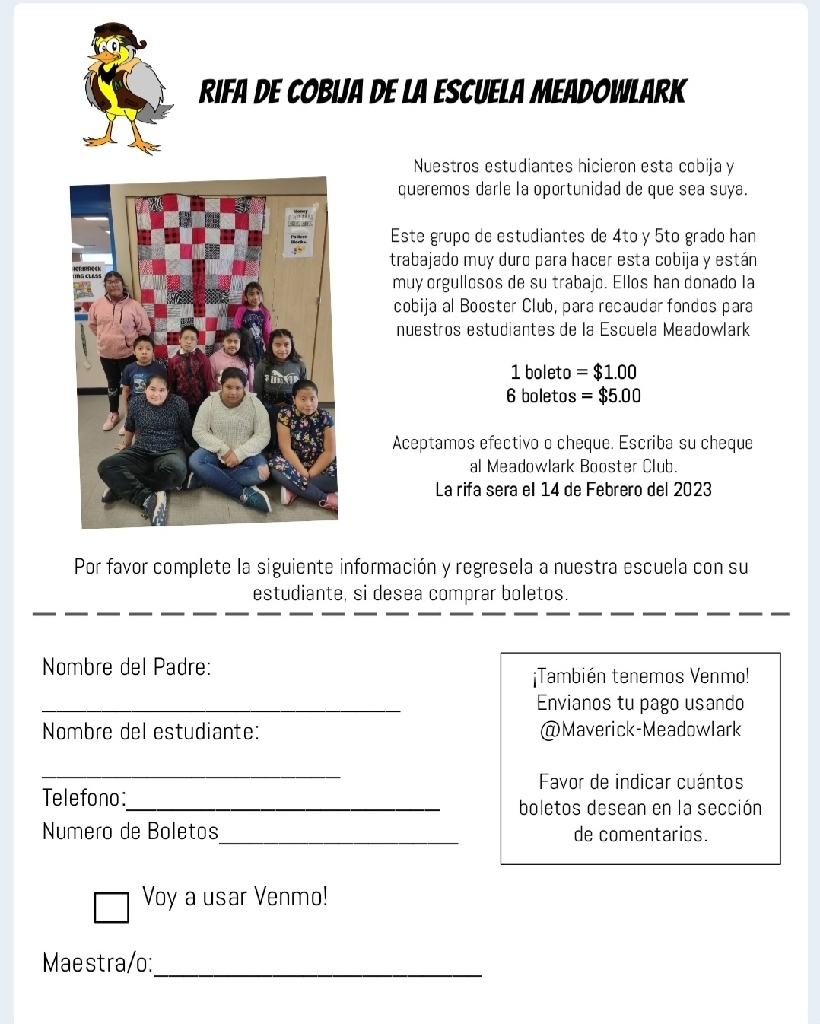 Congratulations to our January Pilot of the Month, Mr. Delgado. He establishes routines and expectations early with all students at all grades and remains consistent. He encourages students and shows all students they have talent. Mr. Delgado produces great music programs. He is respected by students and staff and is kind, thoughtful, patient, and fair. Students look forward to going to his class and enjoy learning in his class. This is Mr. Delgado's 7th year of teaching. His goal is to connect more culturally with students. His motivation is seeing growth and passion in music students and realizes he is doing his job when students develop curiosity and ask questions to enrich their love for music. Way to go, Mr. Delgado! We appreciate everything you do! Congratulations to our two co-pilots of the month, Mrs. Medina and Mrs. Barrios. Mrs. Medina always asks for ways to better reach the students and takes time to get to know the students and their learning style. She pushes herself to continue to grow professionally. Mrs. Medina is willing to learn, improve, and help in all situations. She is flexible in her job duties and is always there when you need her. She is often needed to cover classrooms or subs and does a great job. Mrs. Medina works the after school BLAST program and loves what she does. She has been in education for 15 years and is active in her church. She is married with 3 children and 7 grandchildren. Her goal is to get better in helping the students. Her motivation is liking her job! Mrs. Barrios is willing to help any staff or student and creates a safe learning environment. She is fun to work with and others enjoy being around her and learning from her. She meets teachers' expectations and is a hard worker. Others depend on her and she never lets them down. When she arrives at school, she goes to work, not waiting for instructions. Mrs. Barrios takes initiative, completes tasks without being asked, and rarely misses work. She has a great sense of humor! She has been in education for 6 years and is married with 4 children. Mrs. Barrios loves to spend time with family and doing crafts and cooking. Her goal is to do her best, communicate with students so they trust her. Her motivation is compliments and when she accomplishes what she sets out to do. Great job, Mrs. Medina and Mrs. Barrios. We appreciate you!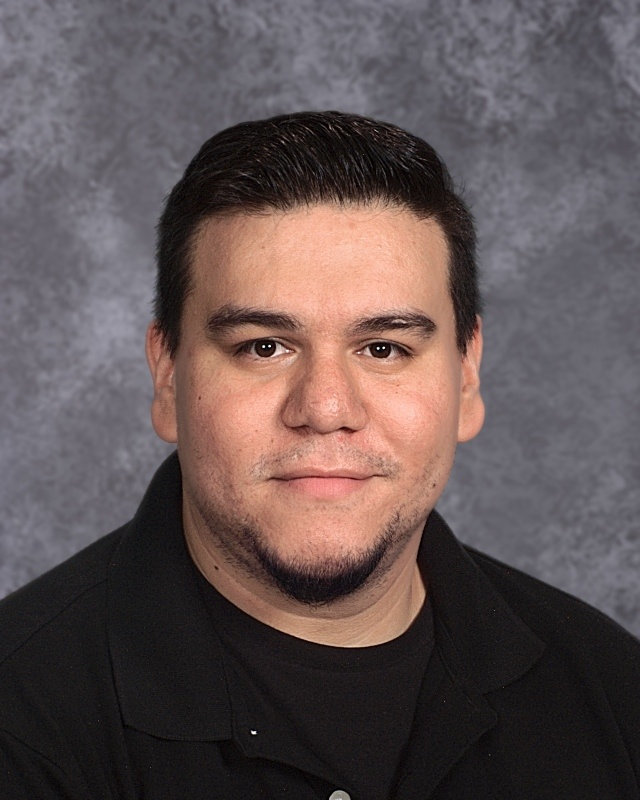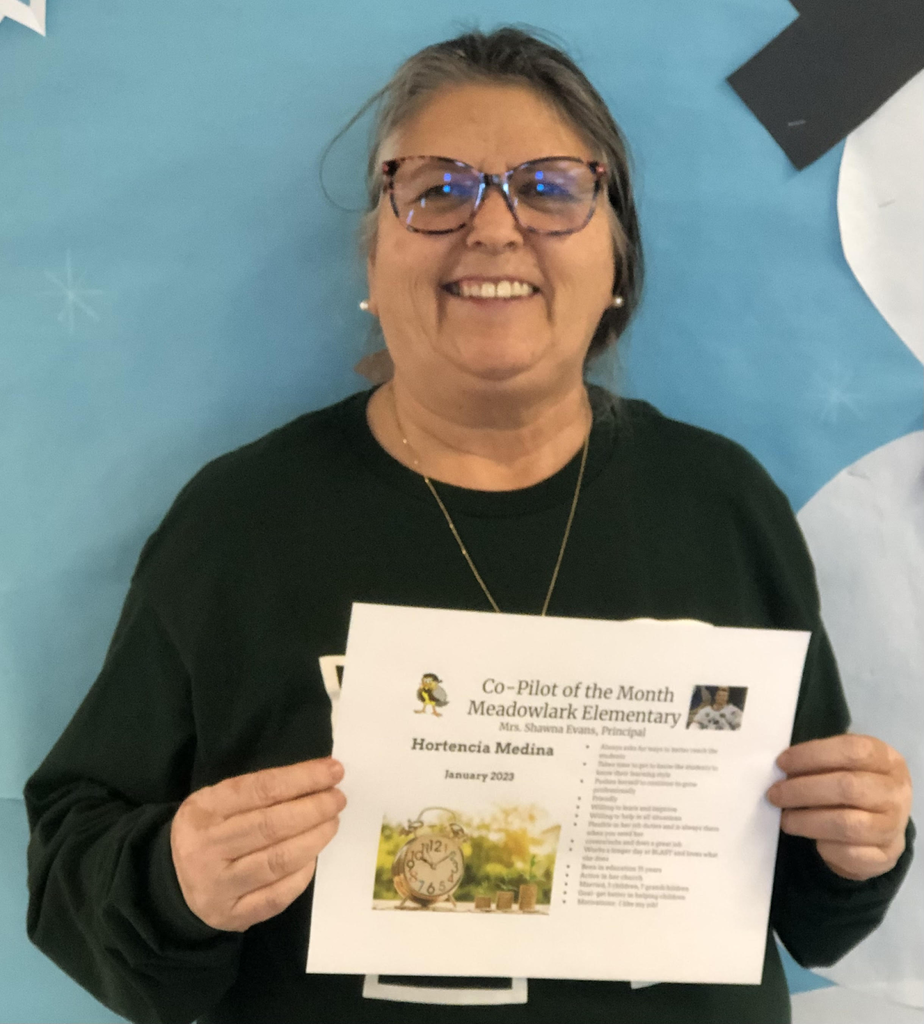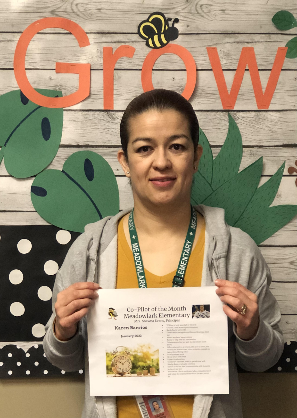 Meadowlark students joined Liberal Rotary Club and Santa for lunch today!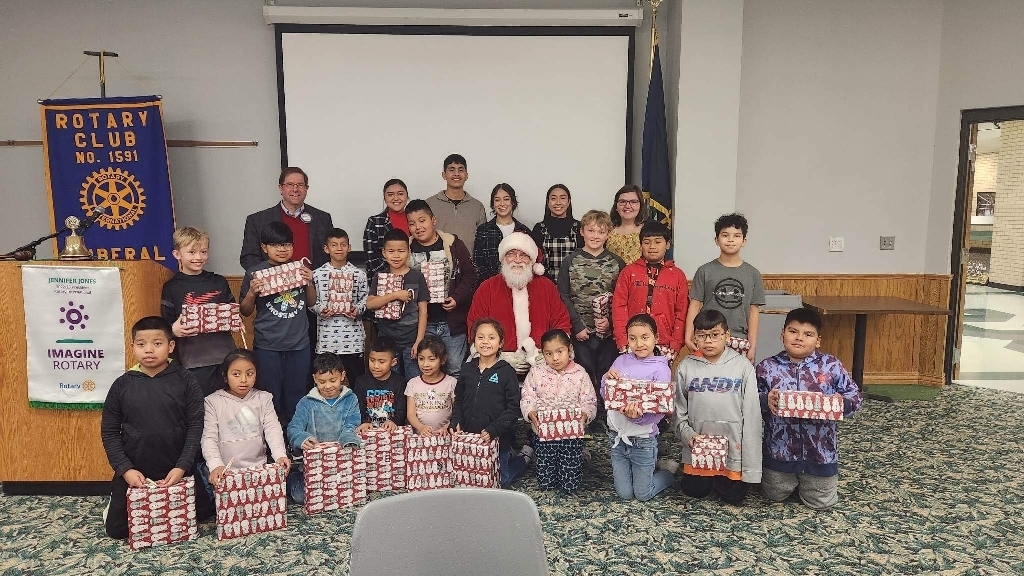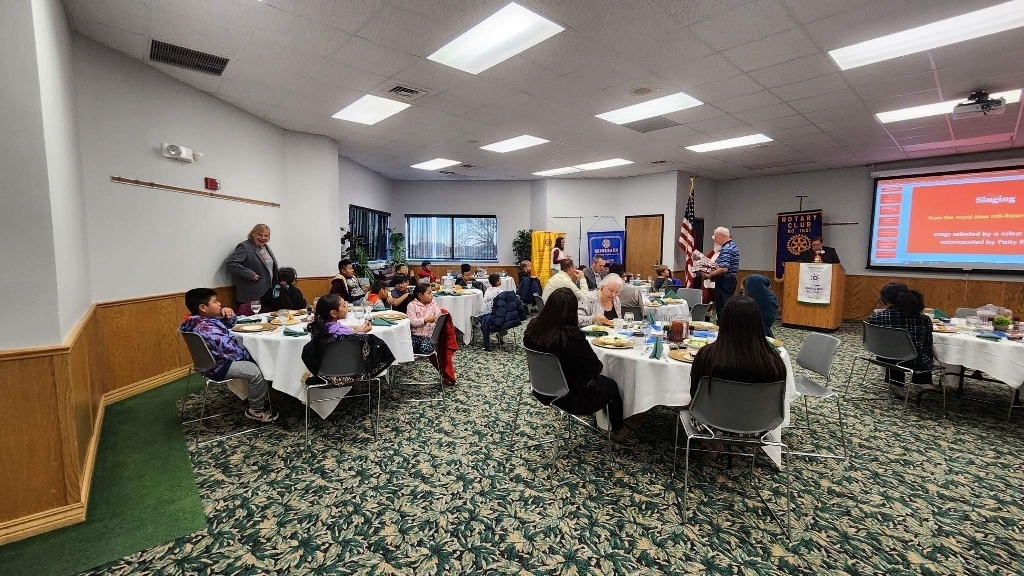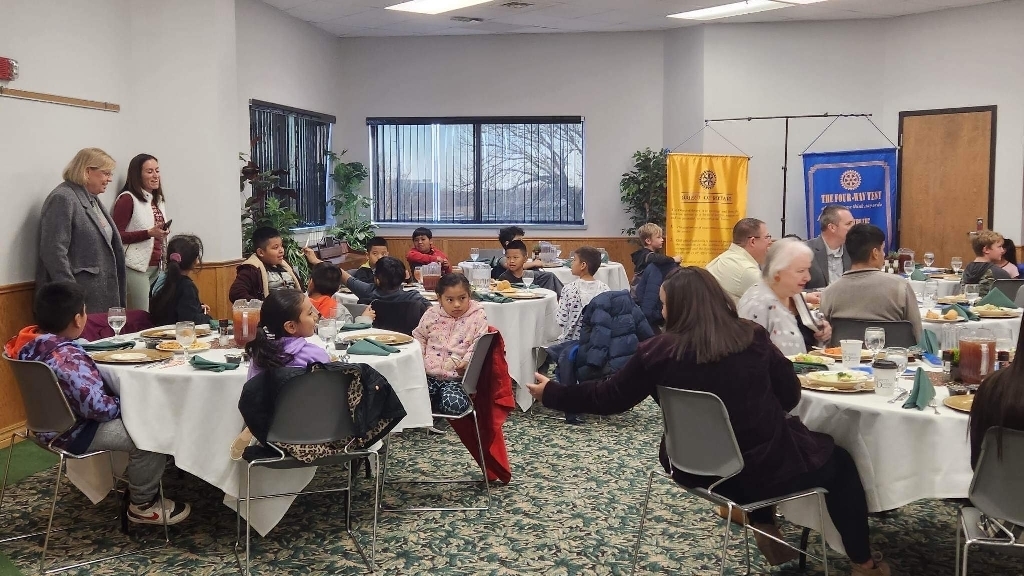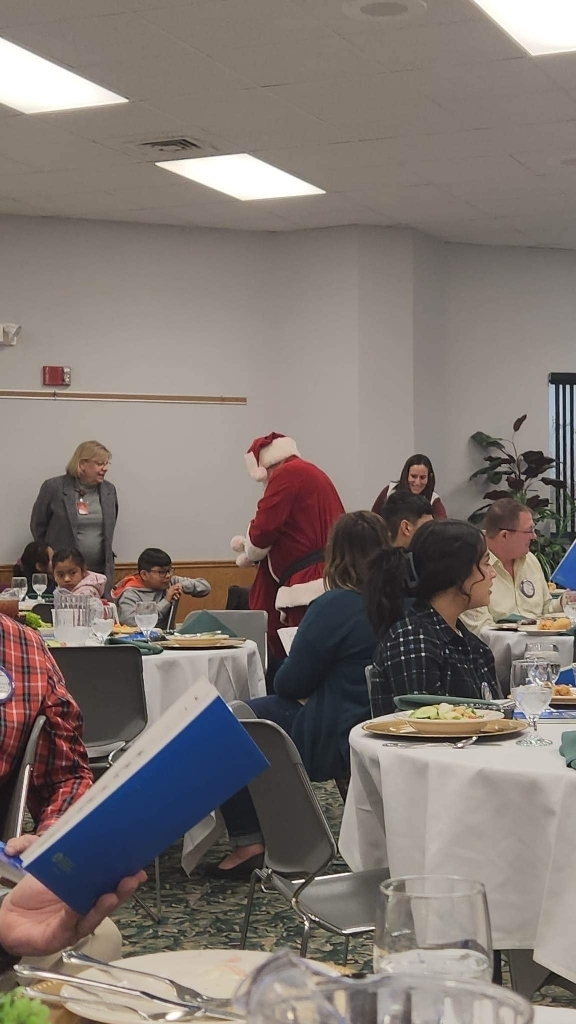 Meadowlark 5th grade students shared Good Things at the Board of Education meeting Monday night. We are Meadowlark!💚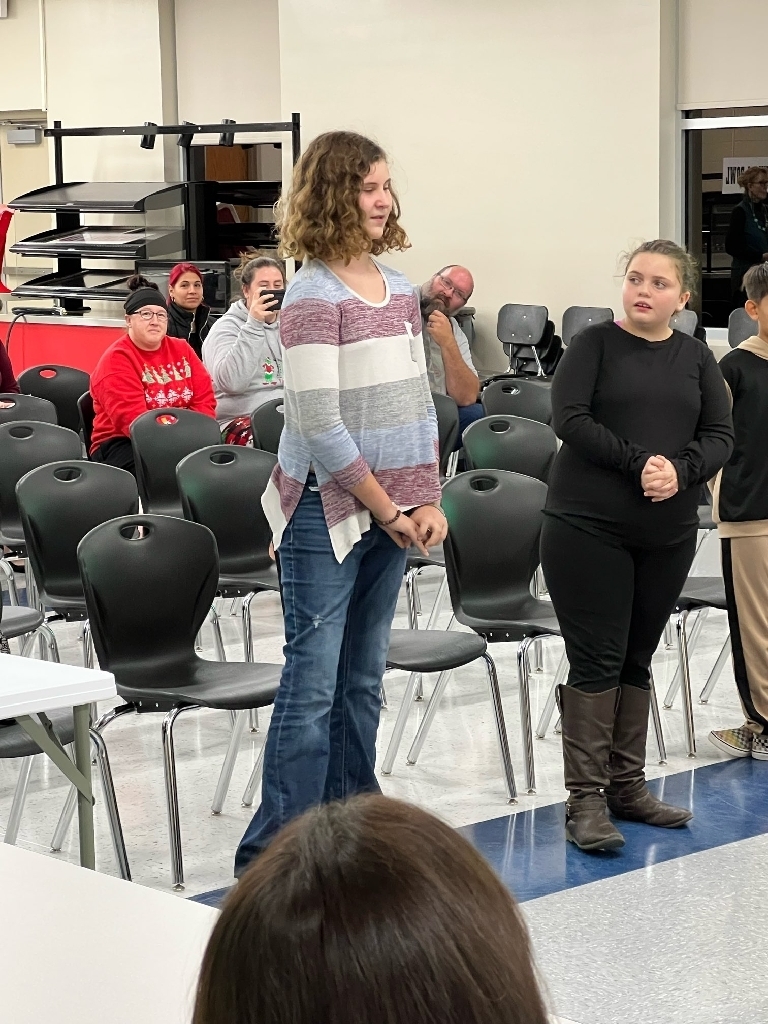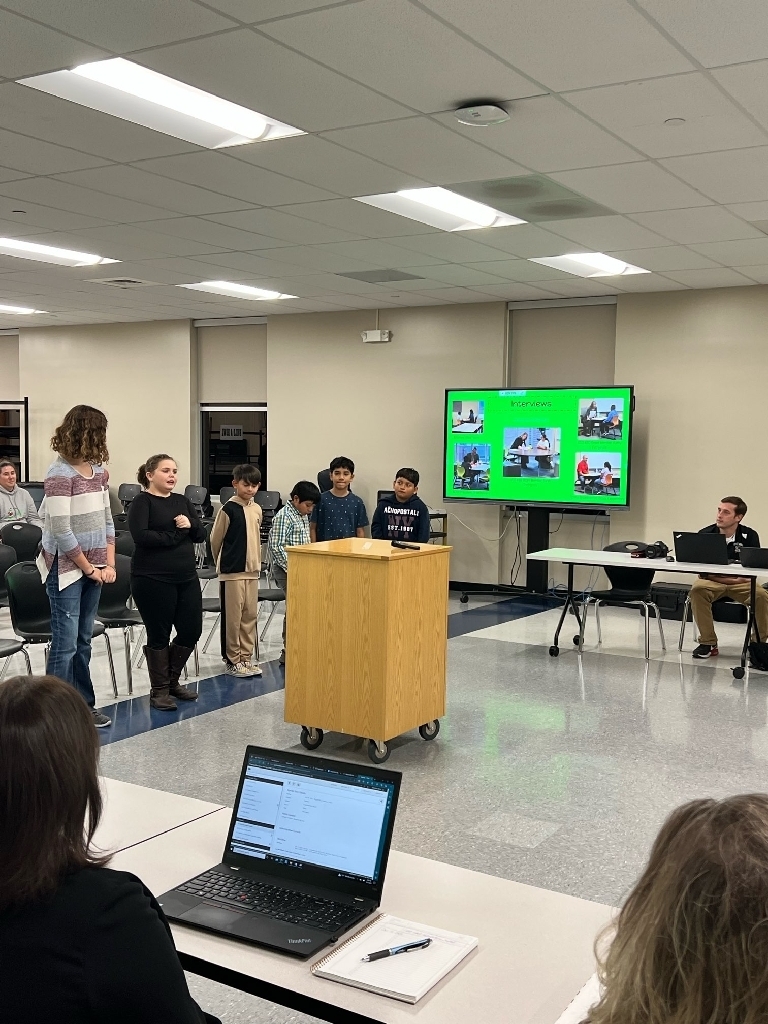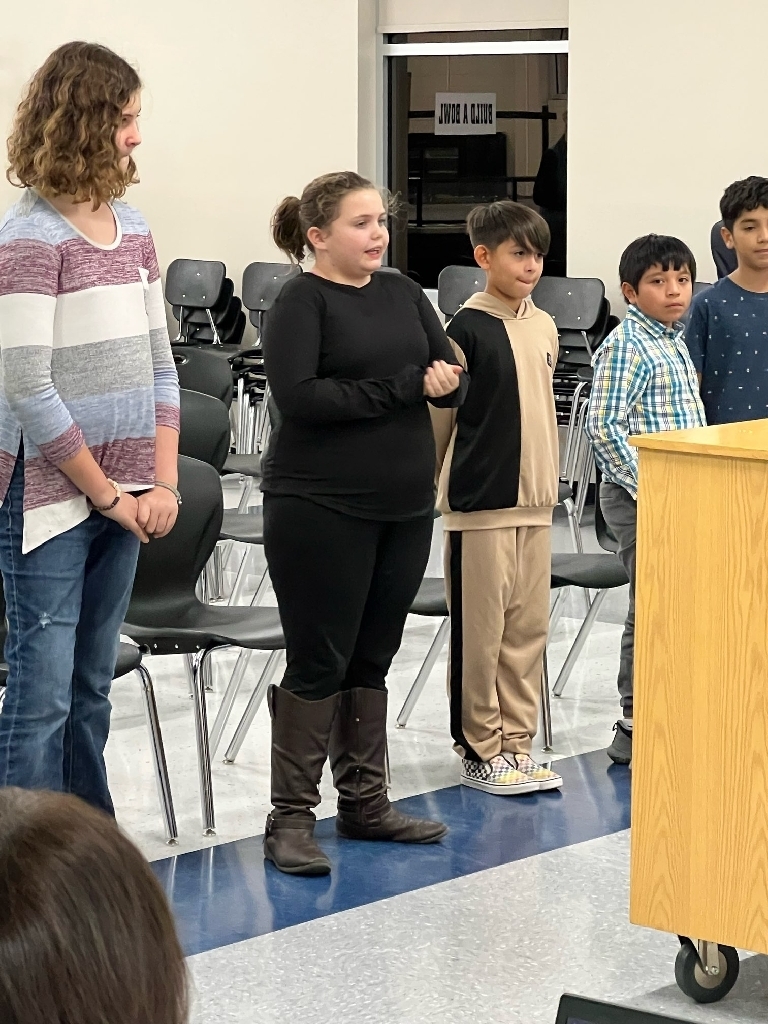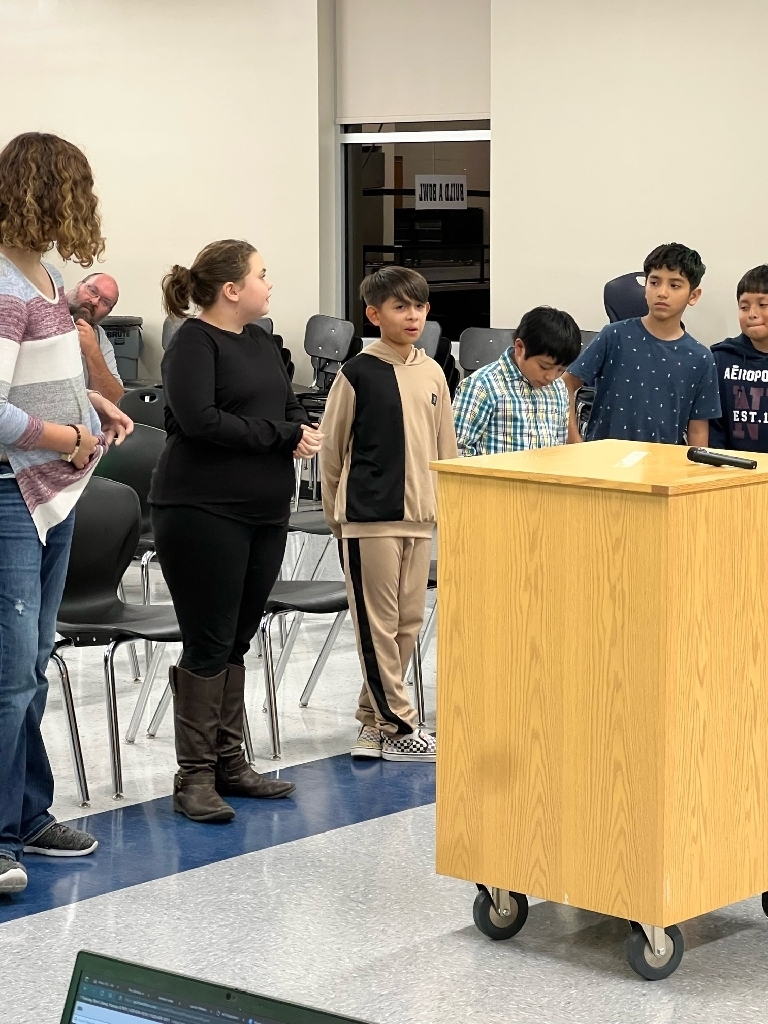 Meadowlark students, who had good attendance through the month of November, got to play bingo this afternoon!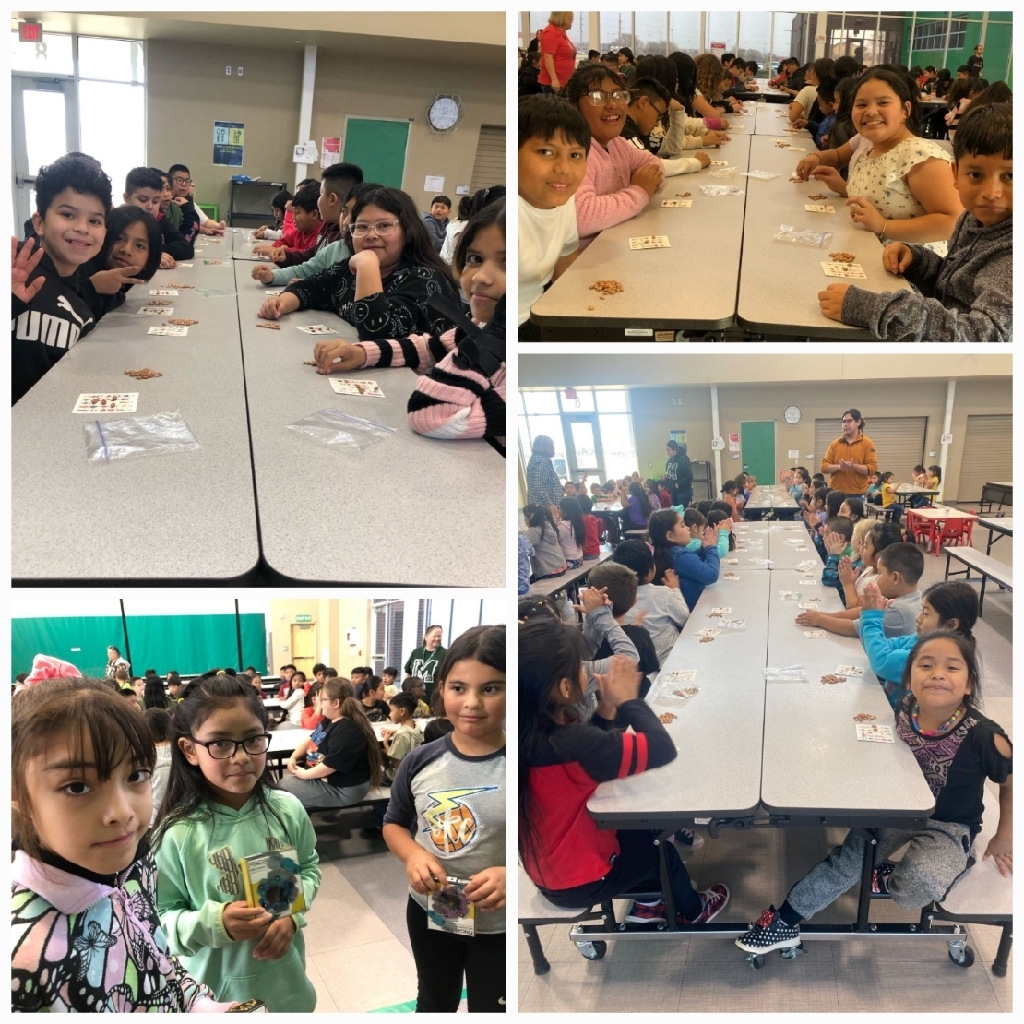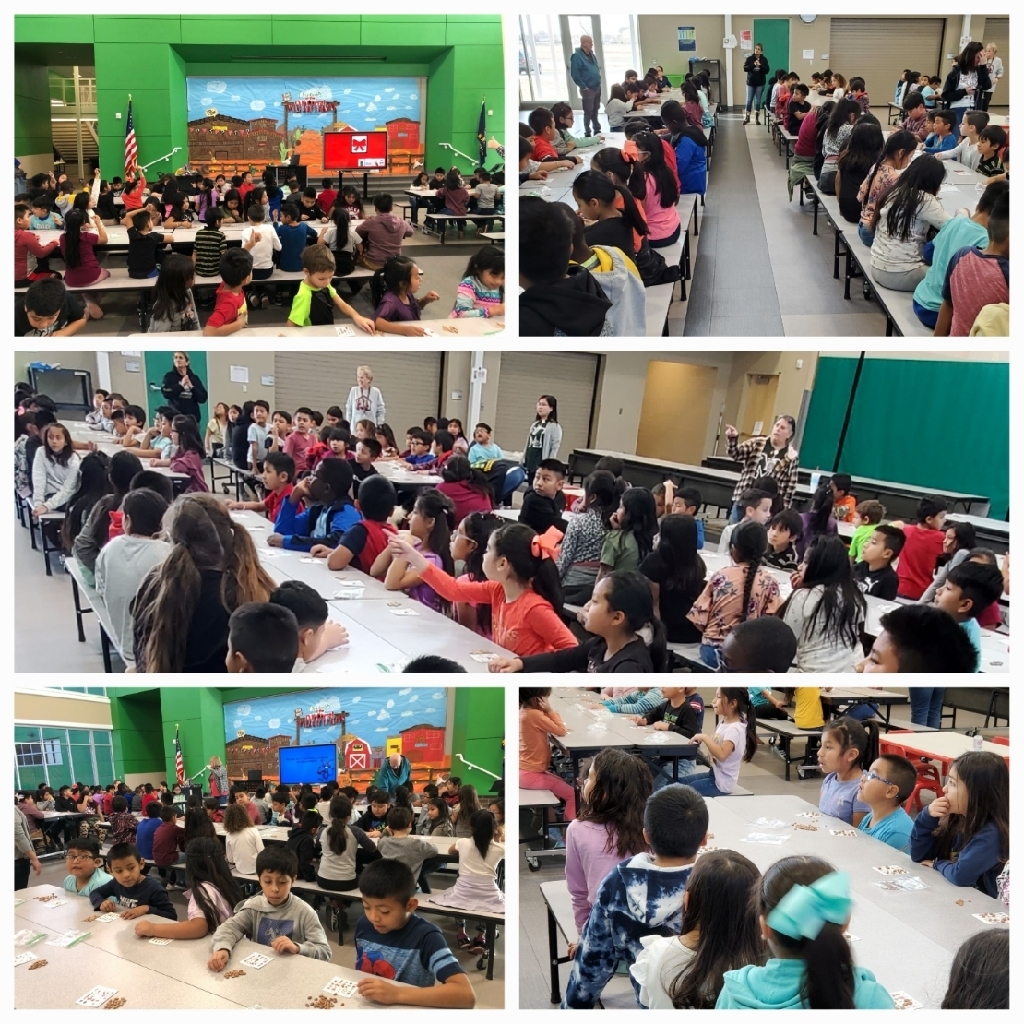 Christmas at the O.K. Corral was a wonderful musical performance performed by 1st grade students and directed by Mr. Delgado!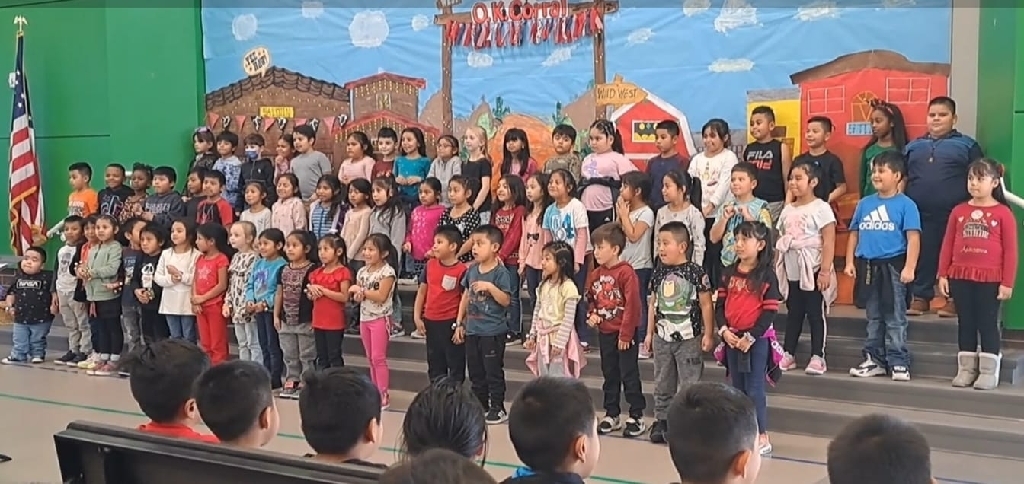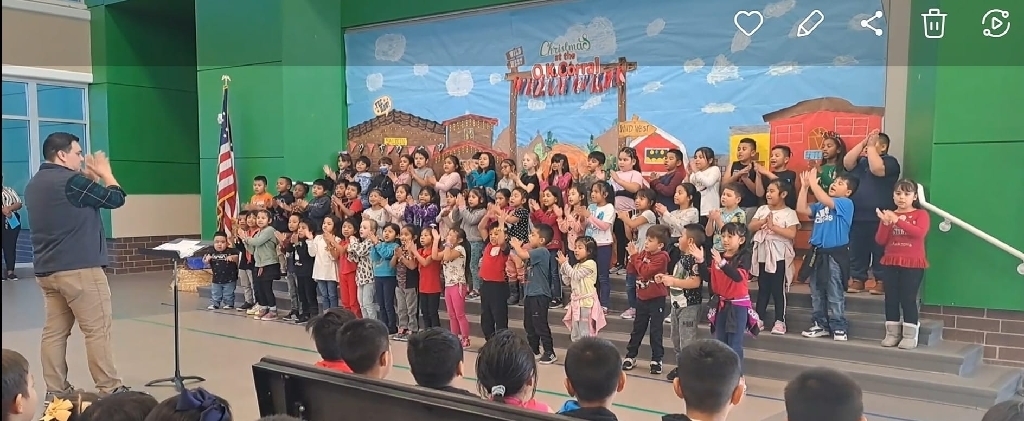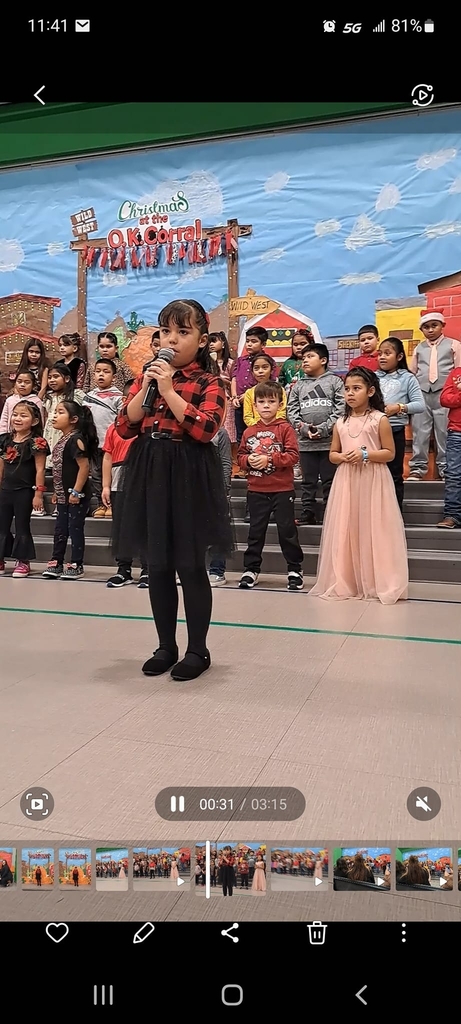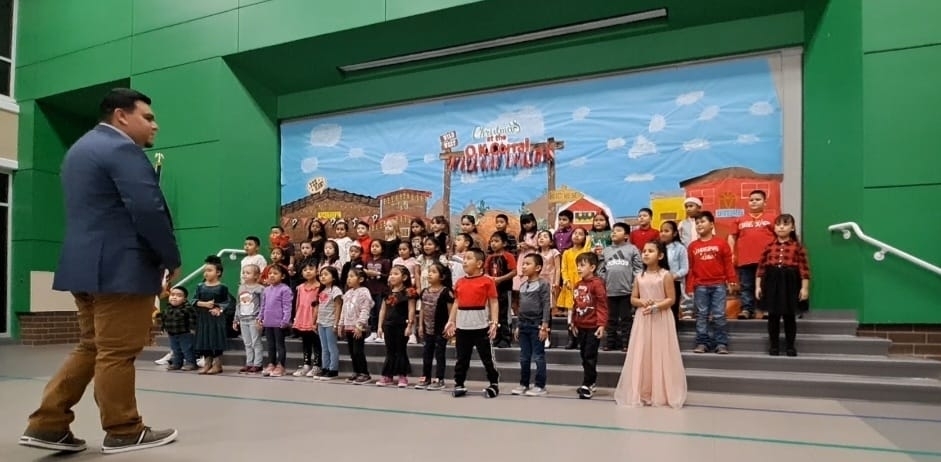 Pajama day tomorrow! Dress warm!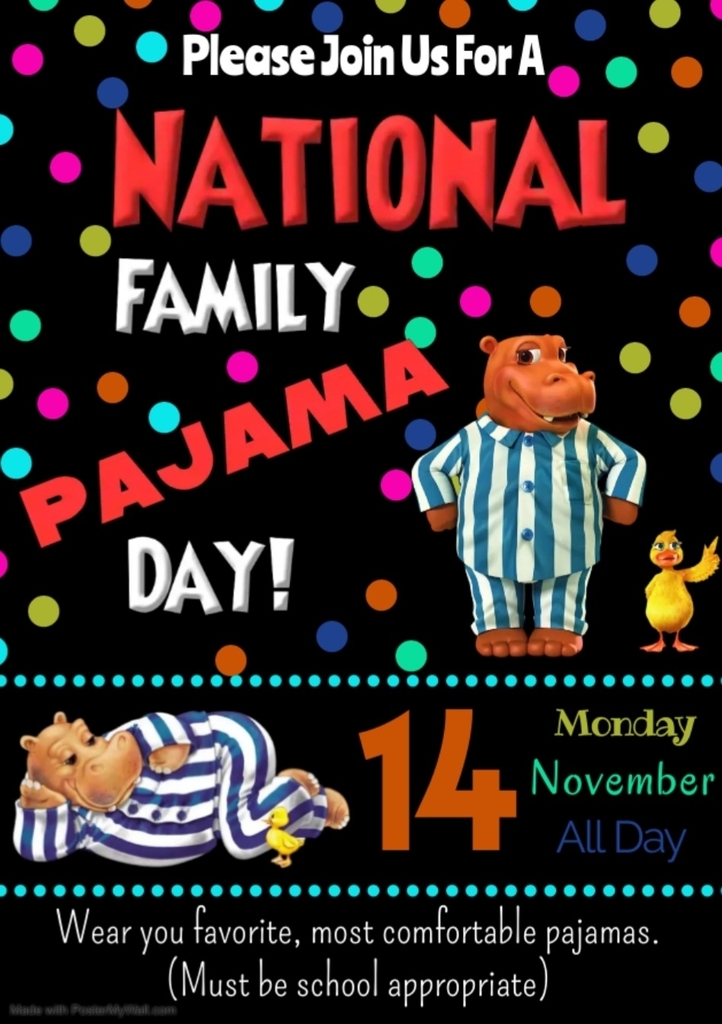 Happy Halloween!🎃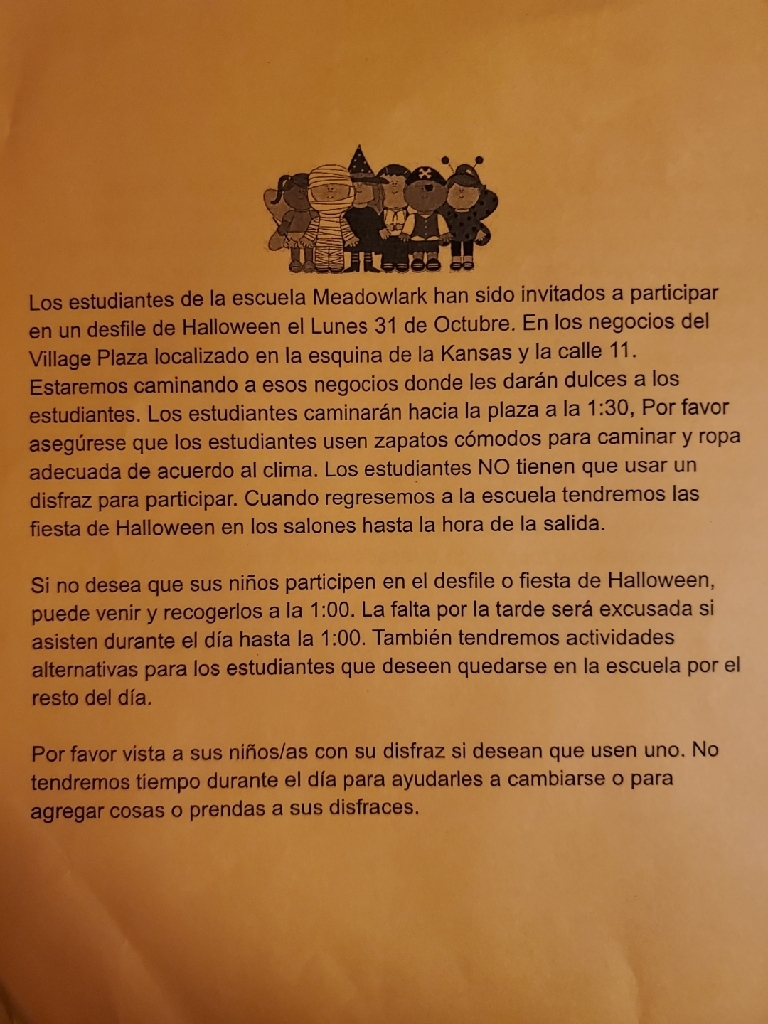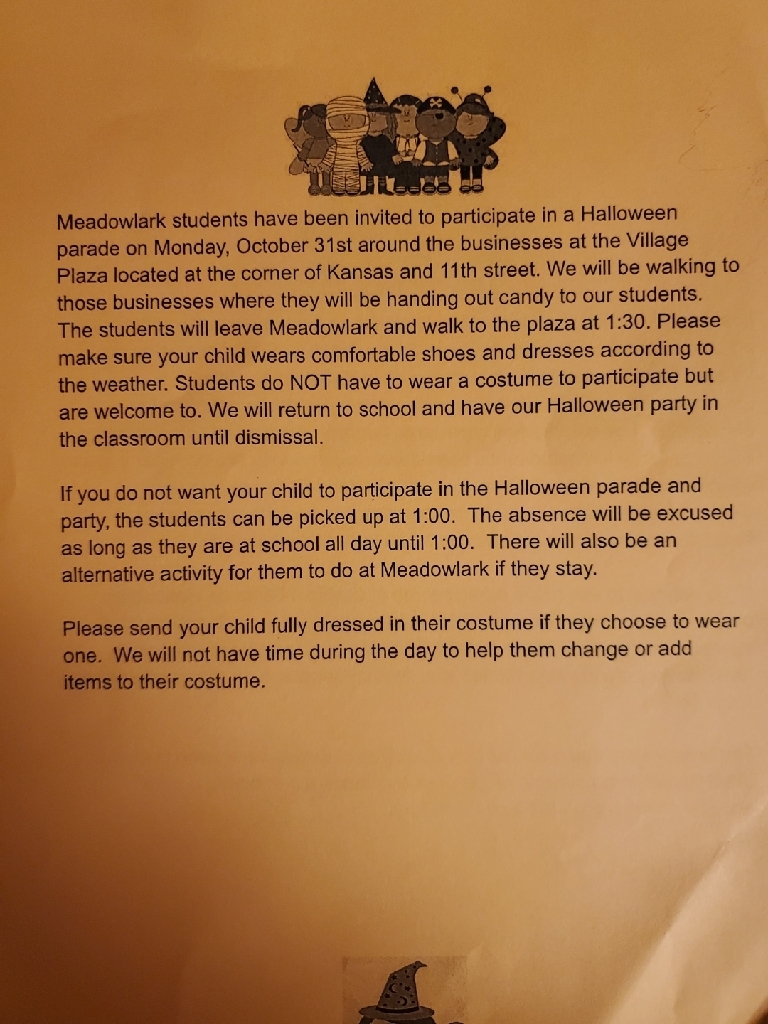 Kindergarten students visited Pumpkin Paradise today. Each student picked a pumpkin, went through the corn maze, and played games. It was a great day at the pumpkin patch!🎃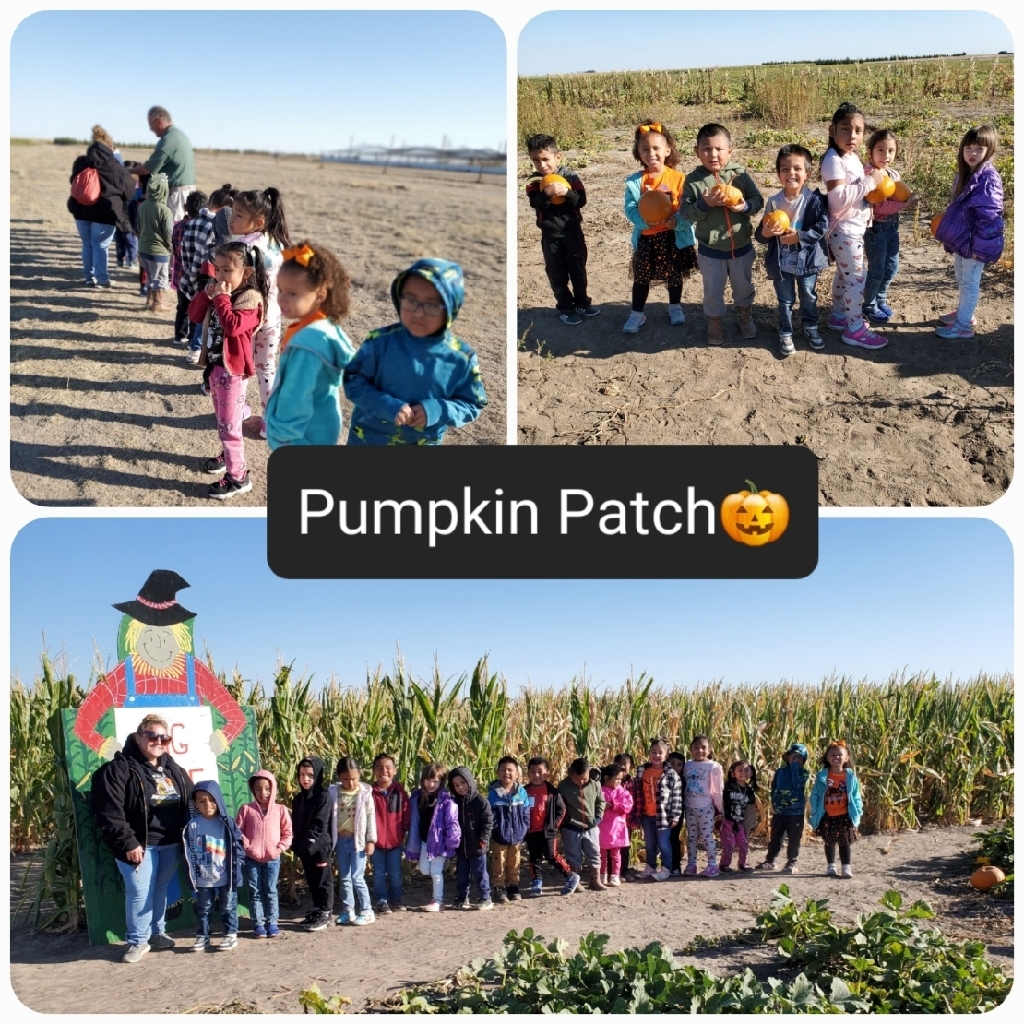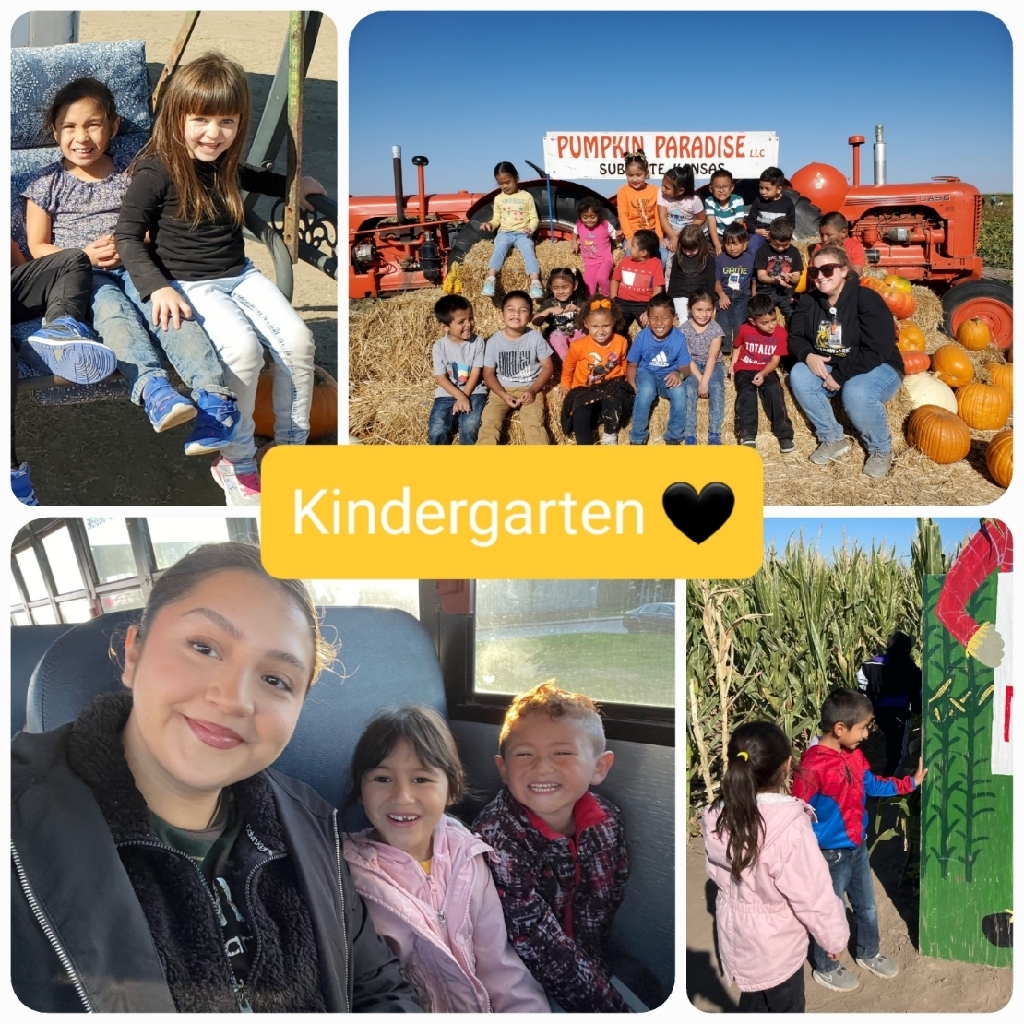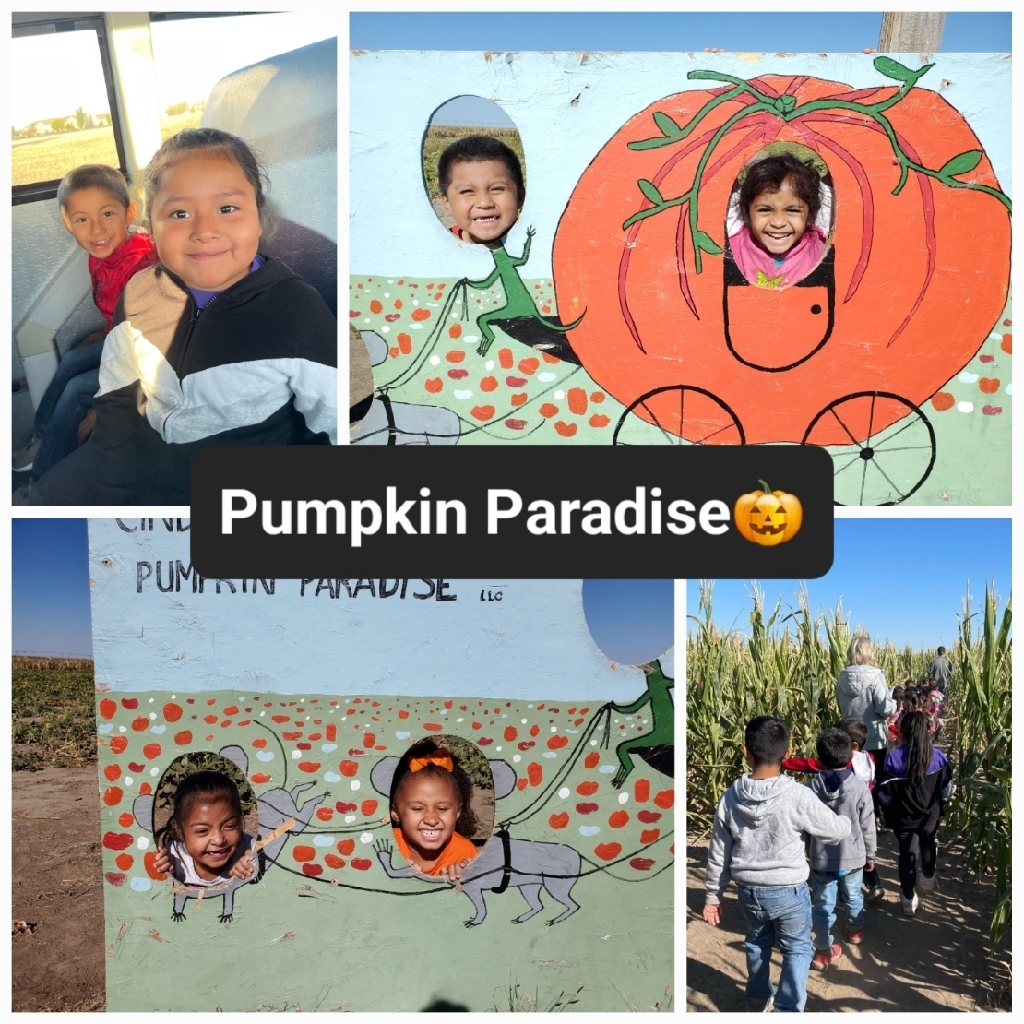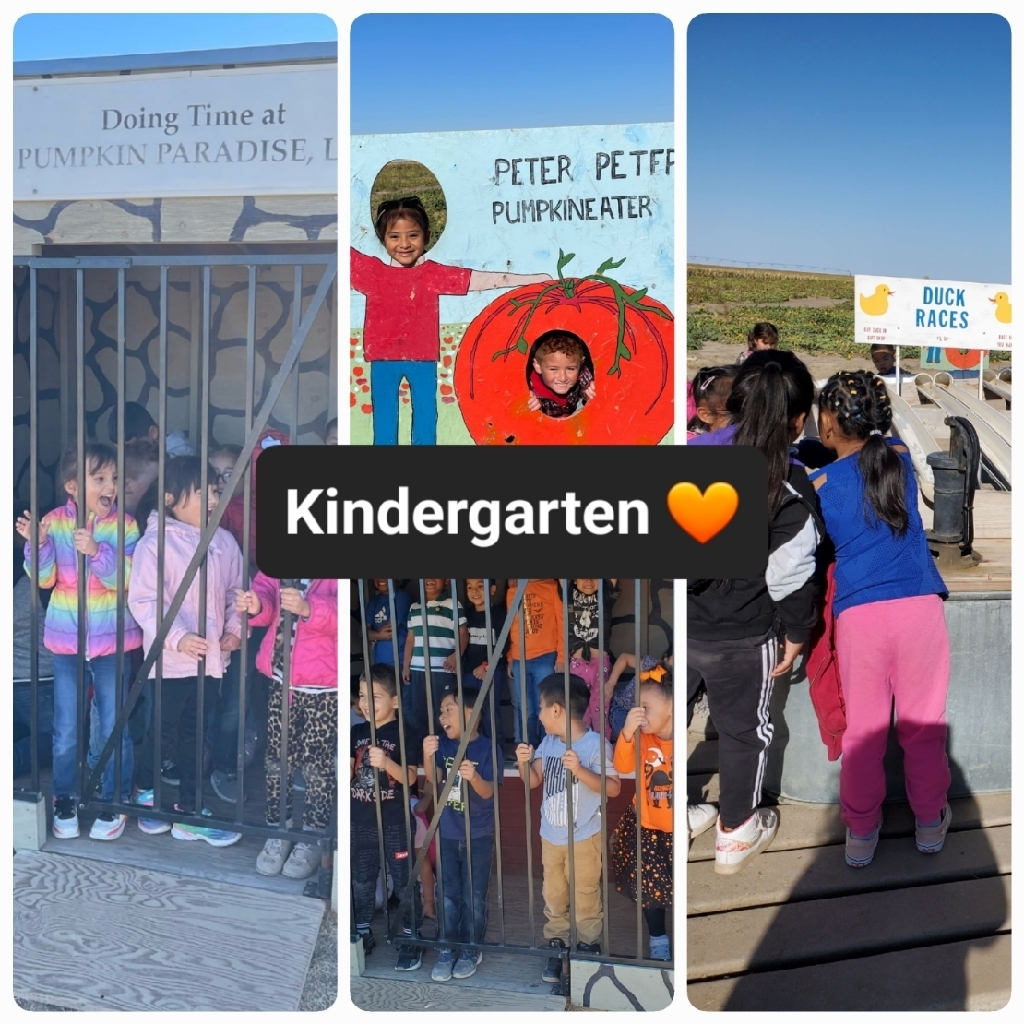 Meadowlark 5th grade students have been learning about Native Americans and Biomes. Today they got to present and share their learning with the school and their parents! Great job 5th grade!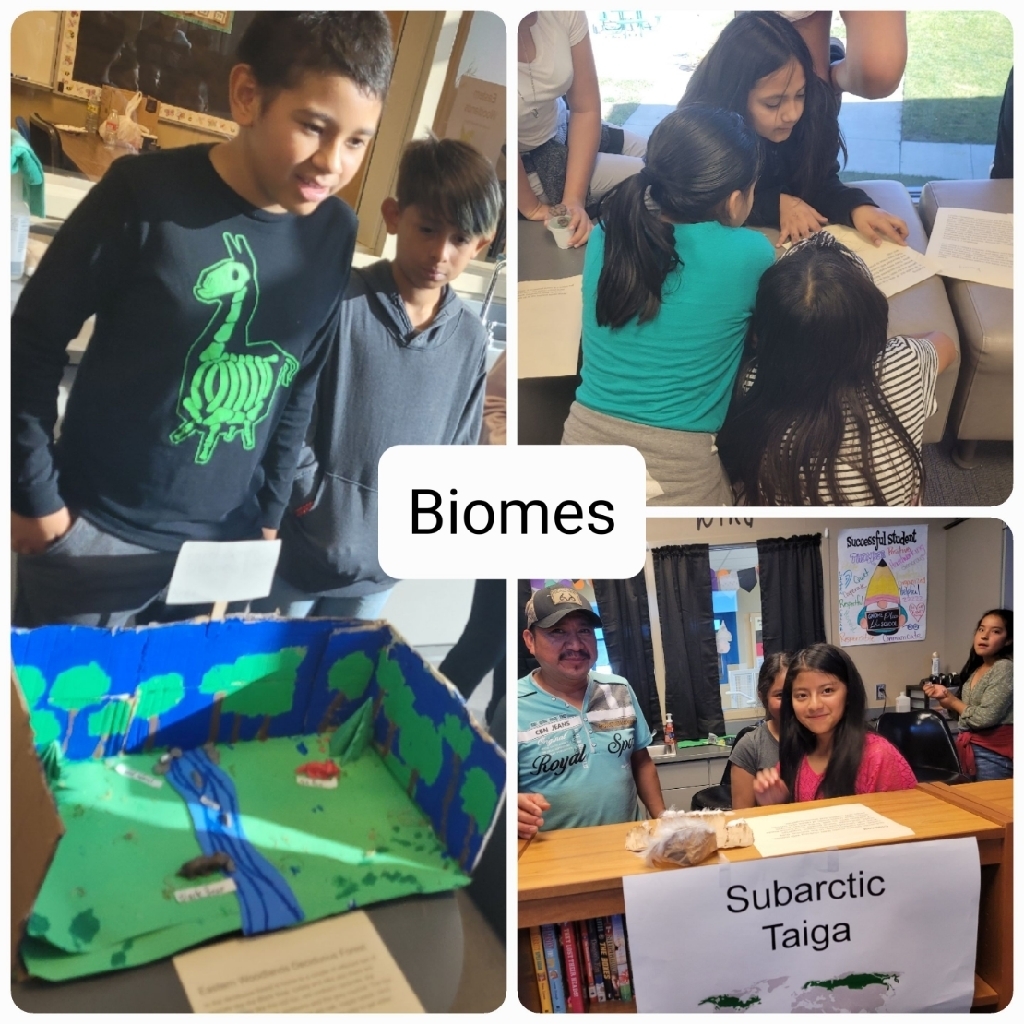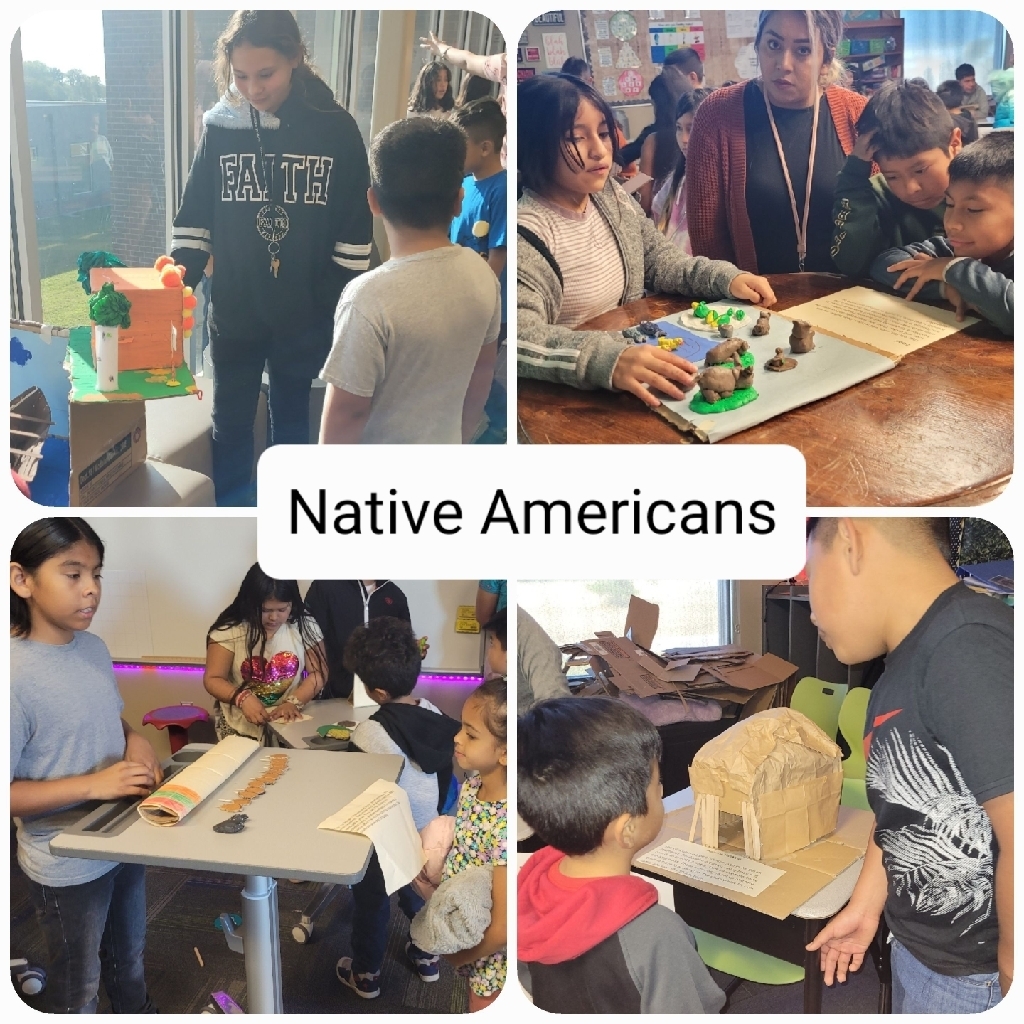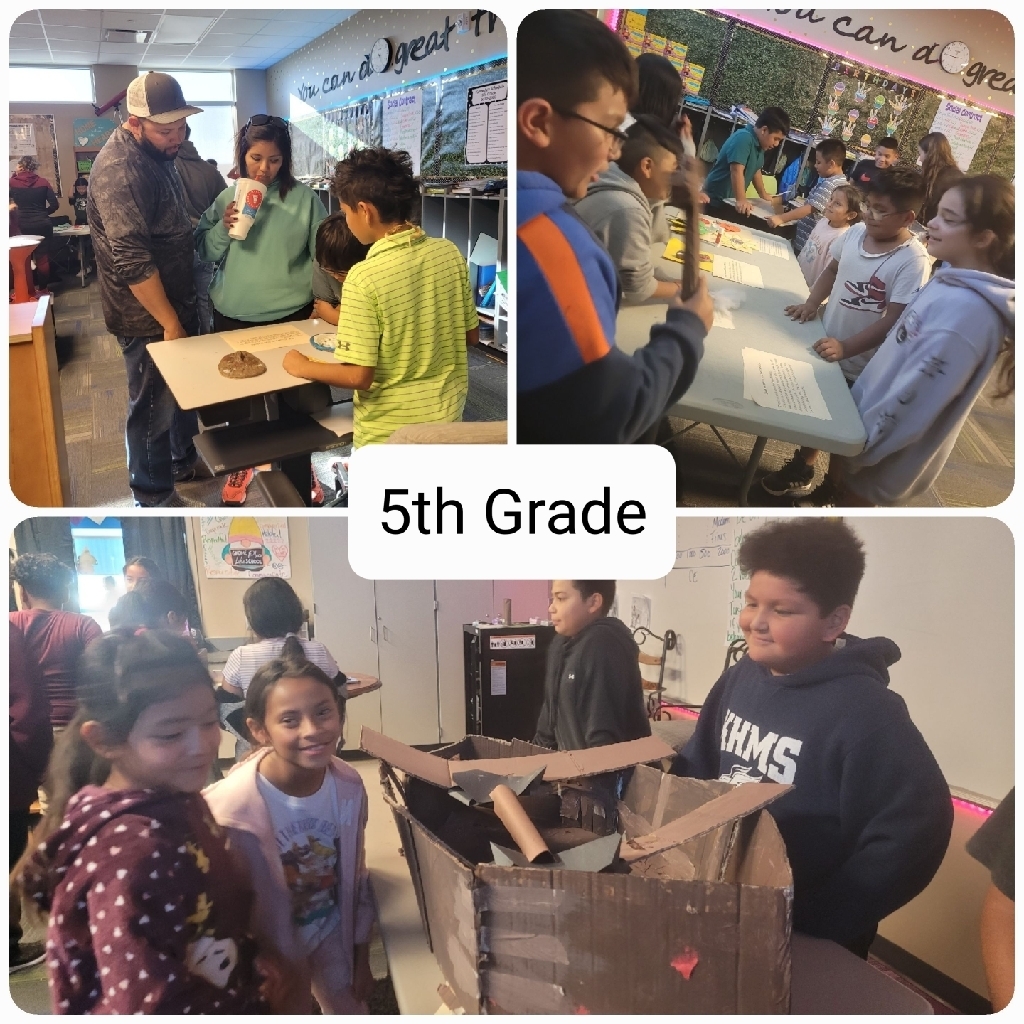 Check out the fun activities Liberal Recreation has to offer!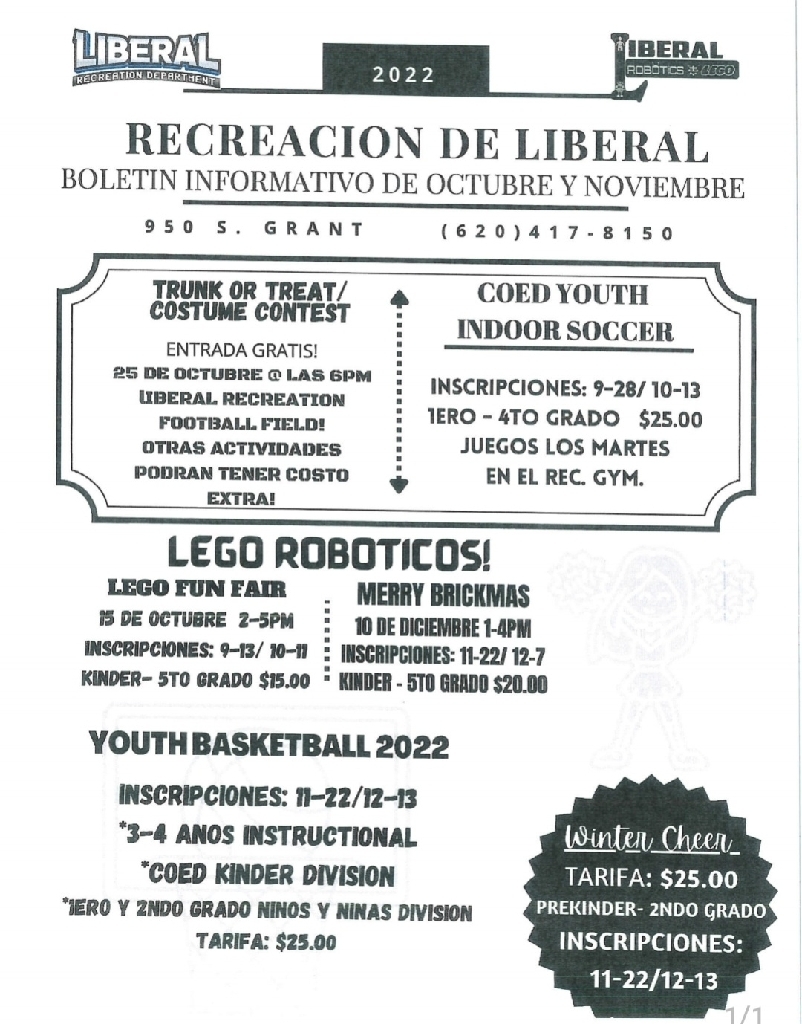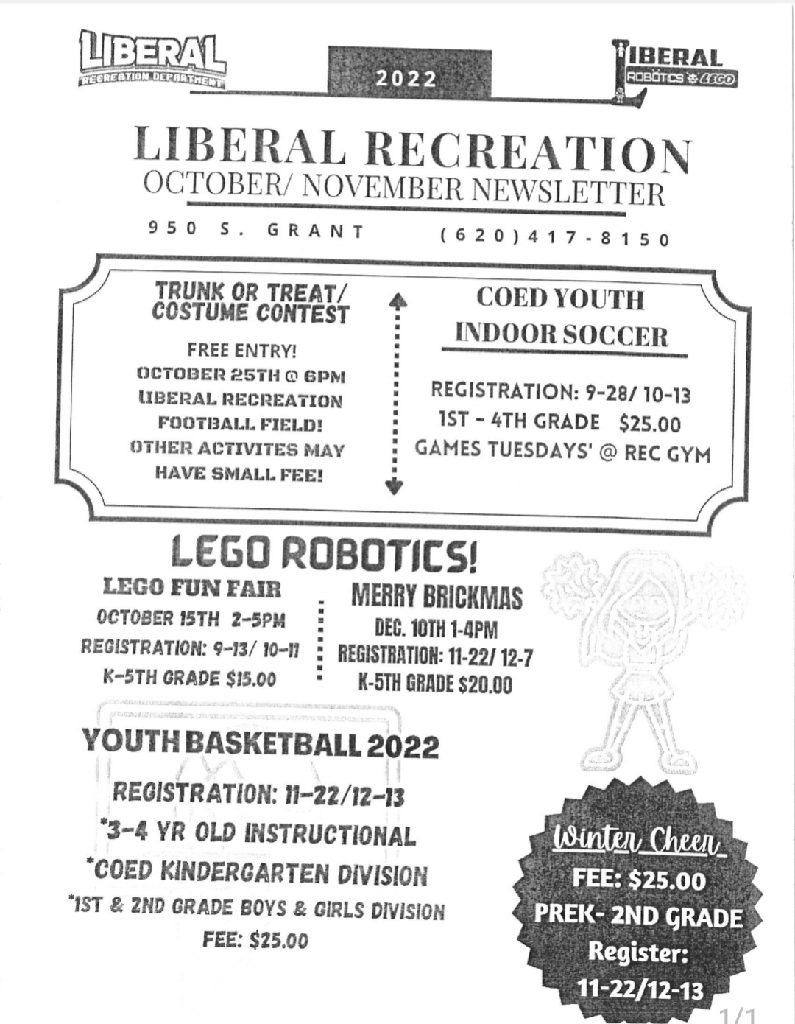 Thank you for going above and beyond! We appreciate you!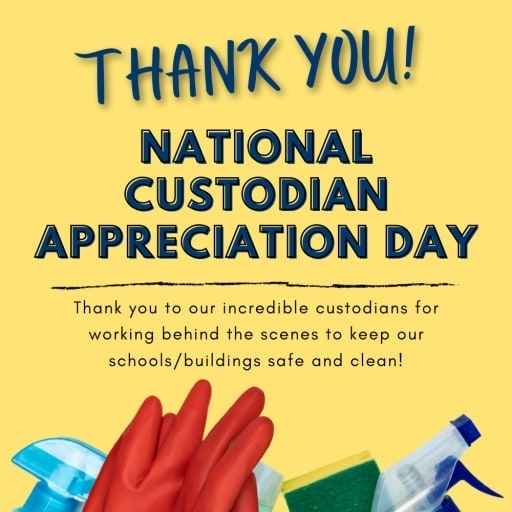 Picture day is Wednesday, September 28!😀📸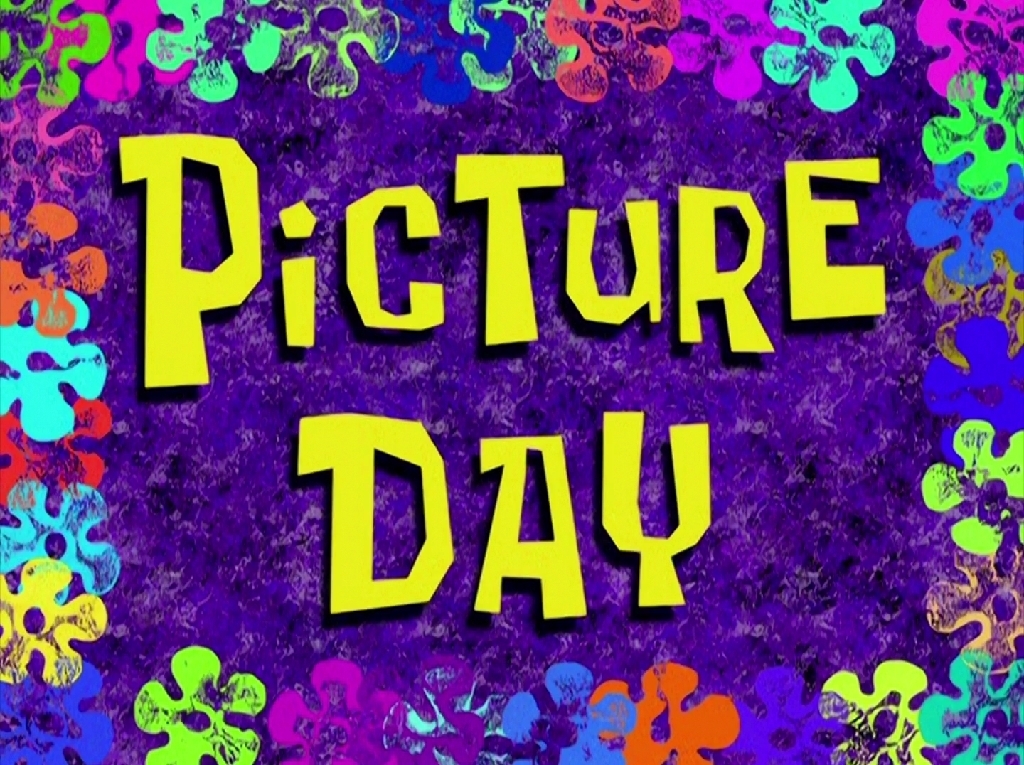 Congrautations to our September Pilot and Co-Pilot! Mrs. Day is amazing, supportive, kind, ready to help, a wealth of knowledge, positive attitude, extraordinary, takes time to explain and teach new teachers, she is a joy to work with! She has been in education 27 years, is married, has 3 adult children, 6 grandchildren, loves the outdoors and KU basketball. Her goal this year is to increase her knowledge of the new programs to better support teachers and to continue to look for innovation ideas to help students. Her motivation comes from the Meadowlark Staff! Mrs. Buchman shows that she cares deeply about the students she works with, sets high expectations of students and knows they can achieve them, sets high expectations of those who interact with students, she accepts new challenges, uses different strategies to meet student needs, has a well-structured classroom, and does all she does for students willingly and without question! She has been in education for 40 years, is active in her church, has 2 adult sons, 4 grandchildren, loves to work outdoors in her flower beds and landscaping. She is motivated by student accomplishments- both big and small. Congratulations to you both!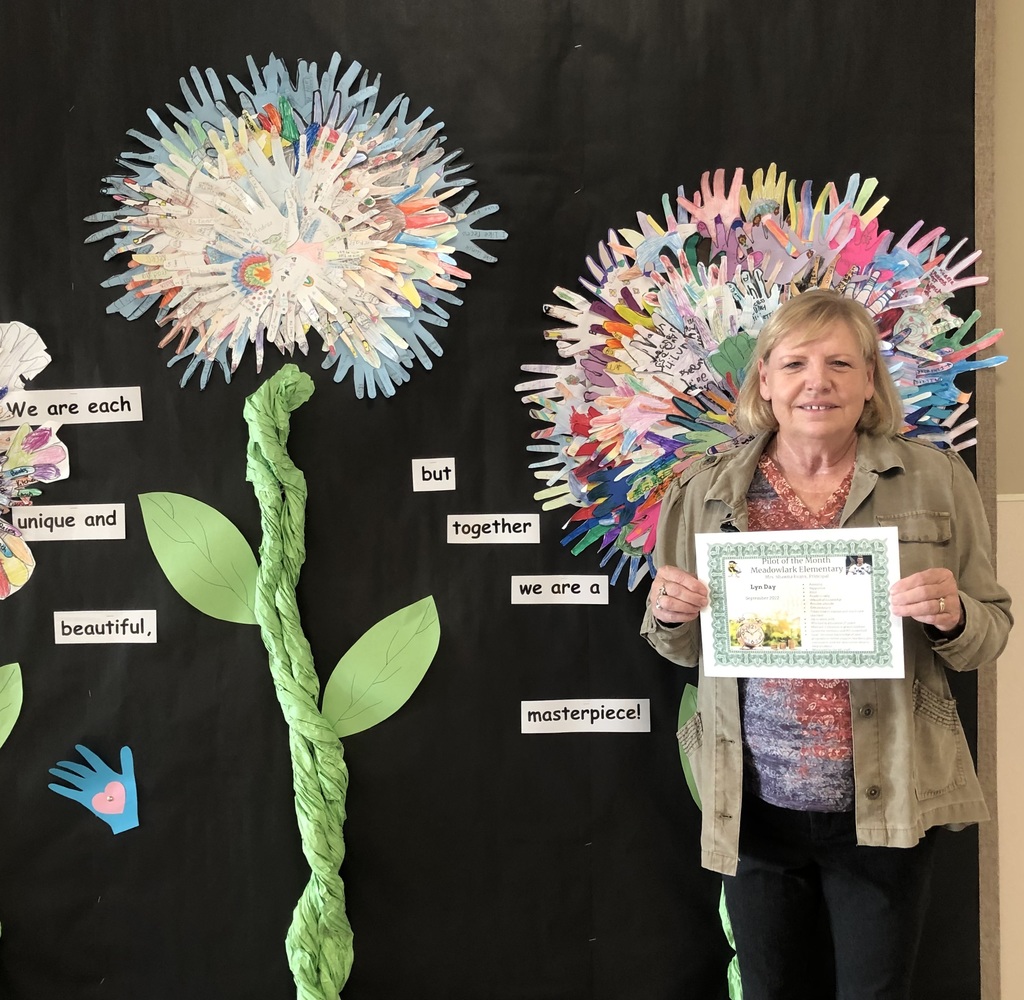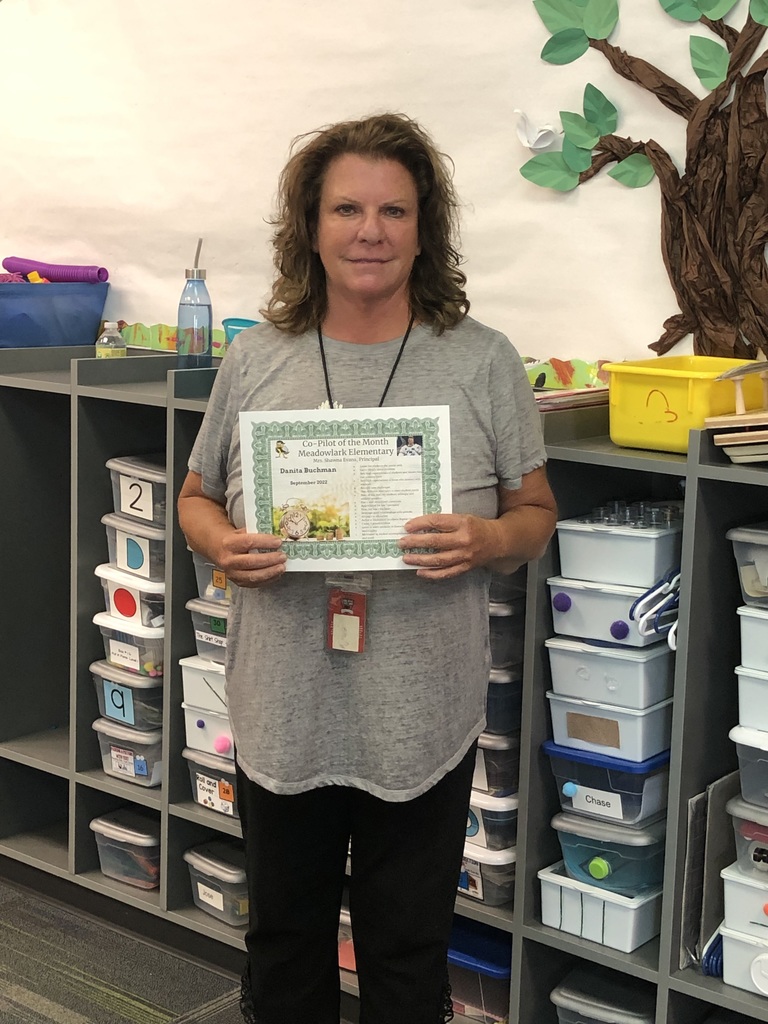 We are celebrating Hispanic culture during our spirit week this week! We hope you dress up with us each day!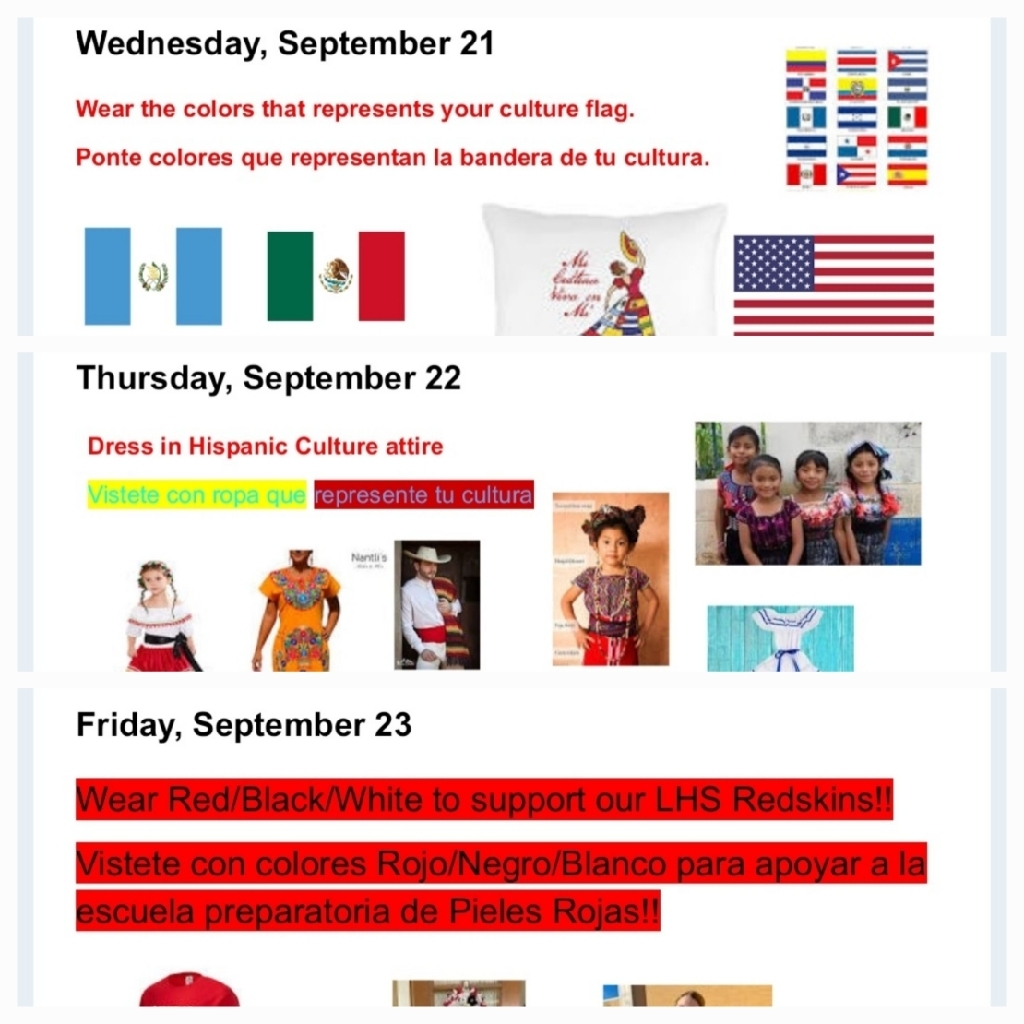 Thank you Meadowlark families for coming to Popsicles in the Park! We enjoyed seeing all of you!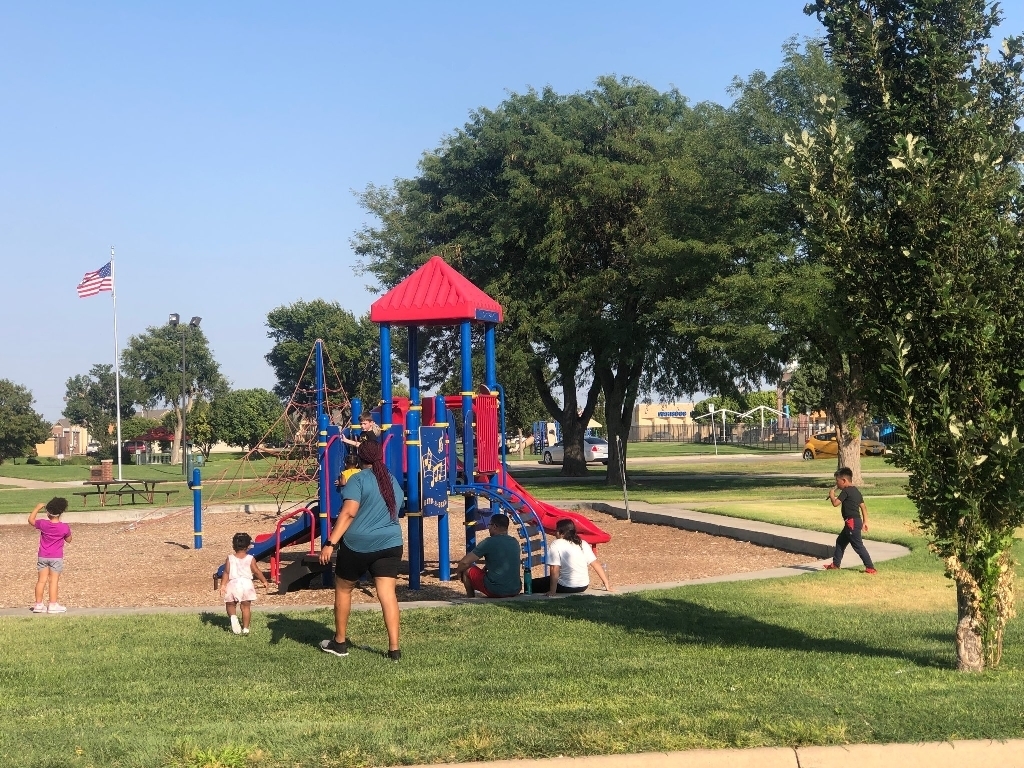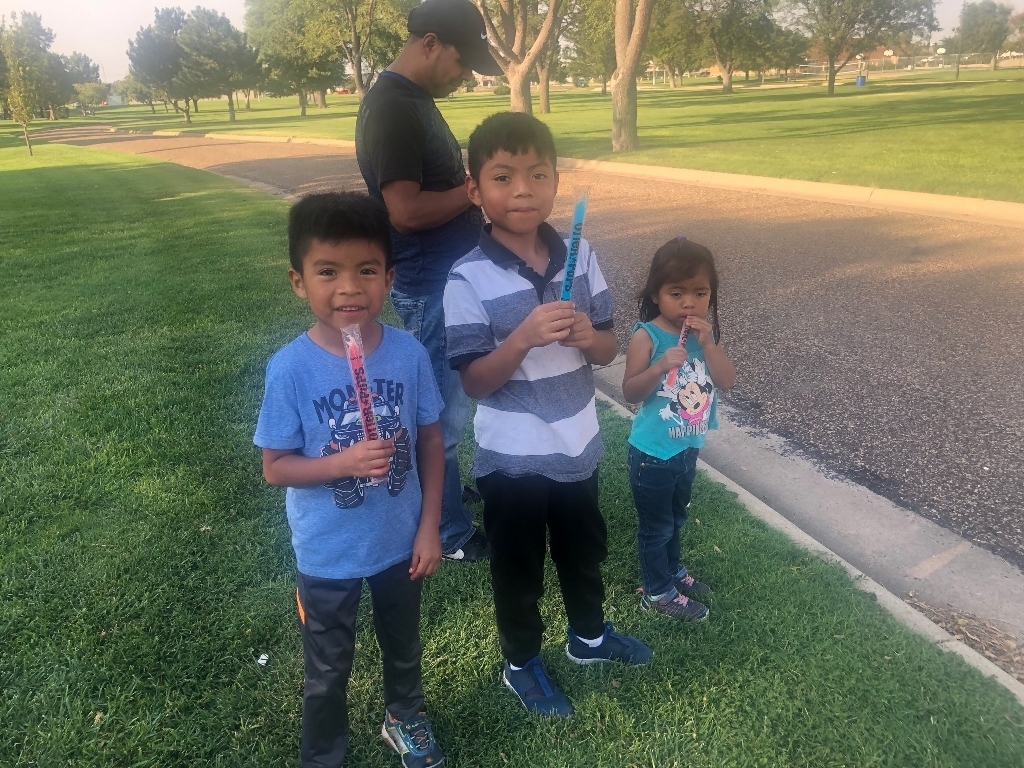 Come and enjoy free popsicles with Meadowlark teachers and friends tomorrow Thursday, September 8. We will be at Light Park from 5:30-6:30. We hope to see you there!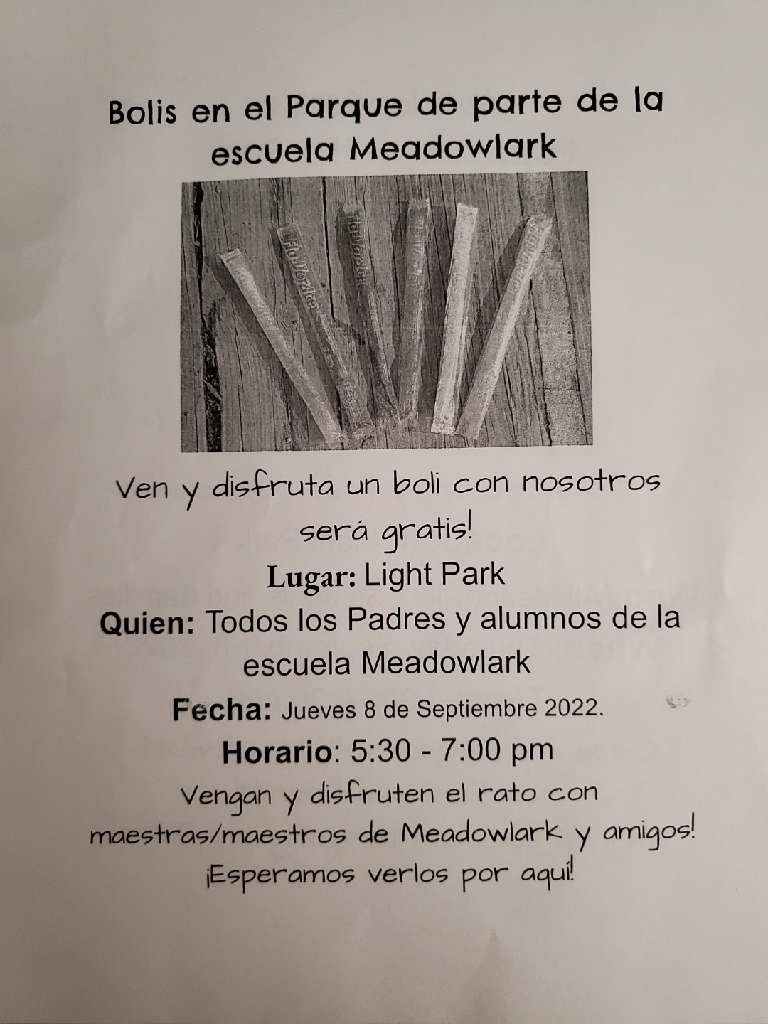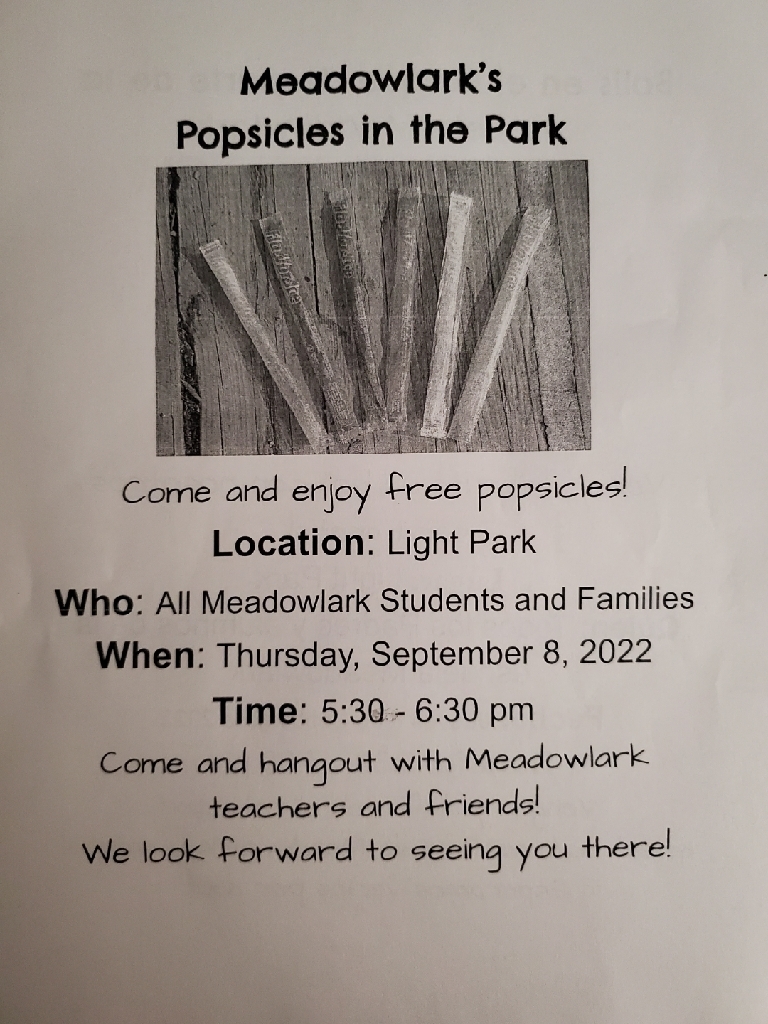 Thank you to Lewis Chevrolet for gifting some of our Meadowlark students with brand new Hey Dudes and other shoes! We appreciate you thinking of us!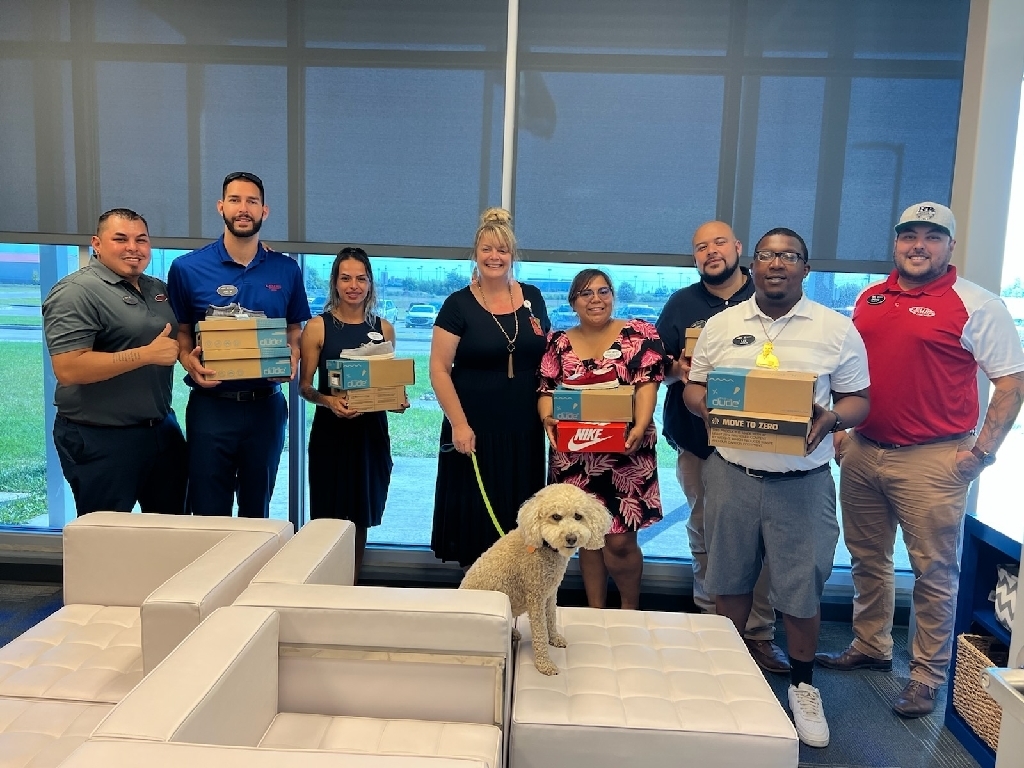 Happy first day of school Meadowlark families!😀 A huge thank you to the SCCC athletes for welcoming our students back for a new school year! We had a great first day that will lead us into a wonderful year! Proud to be Meadowlark!💚💛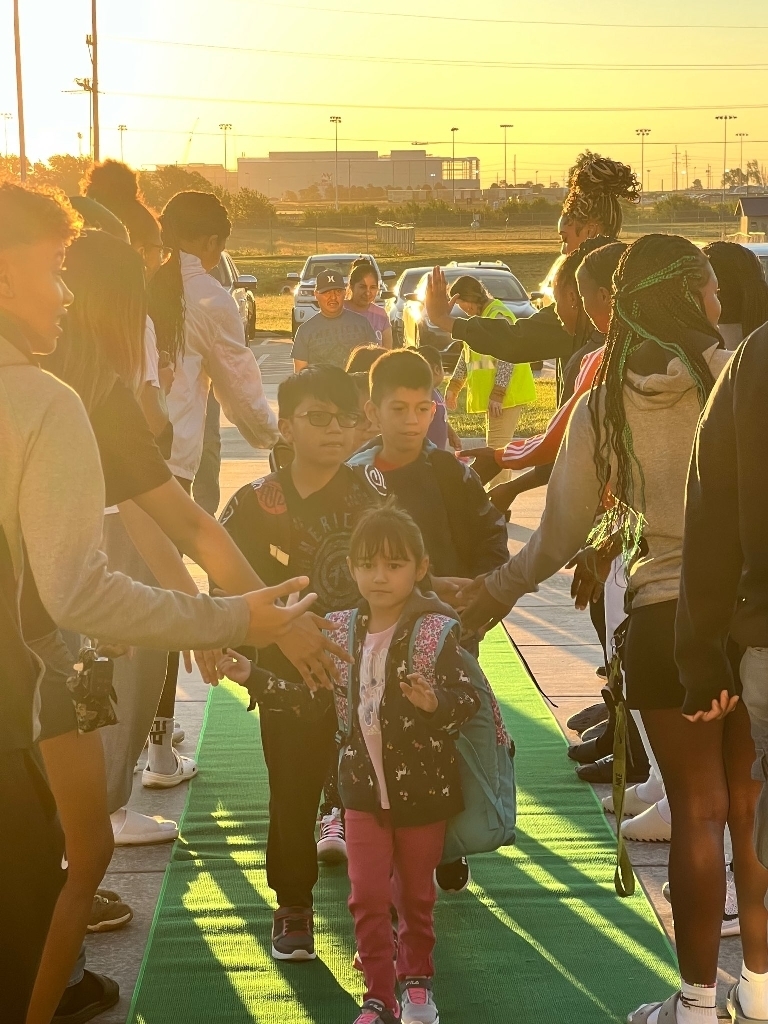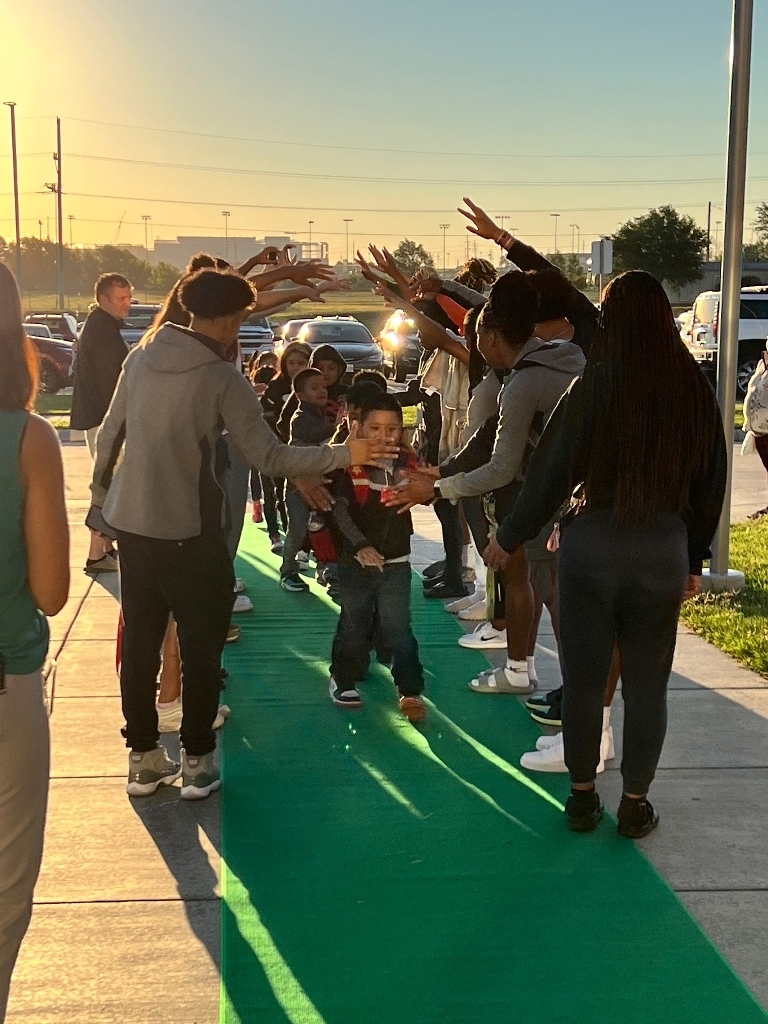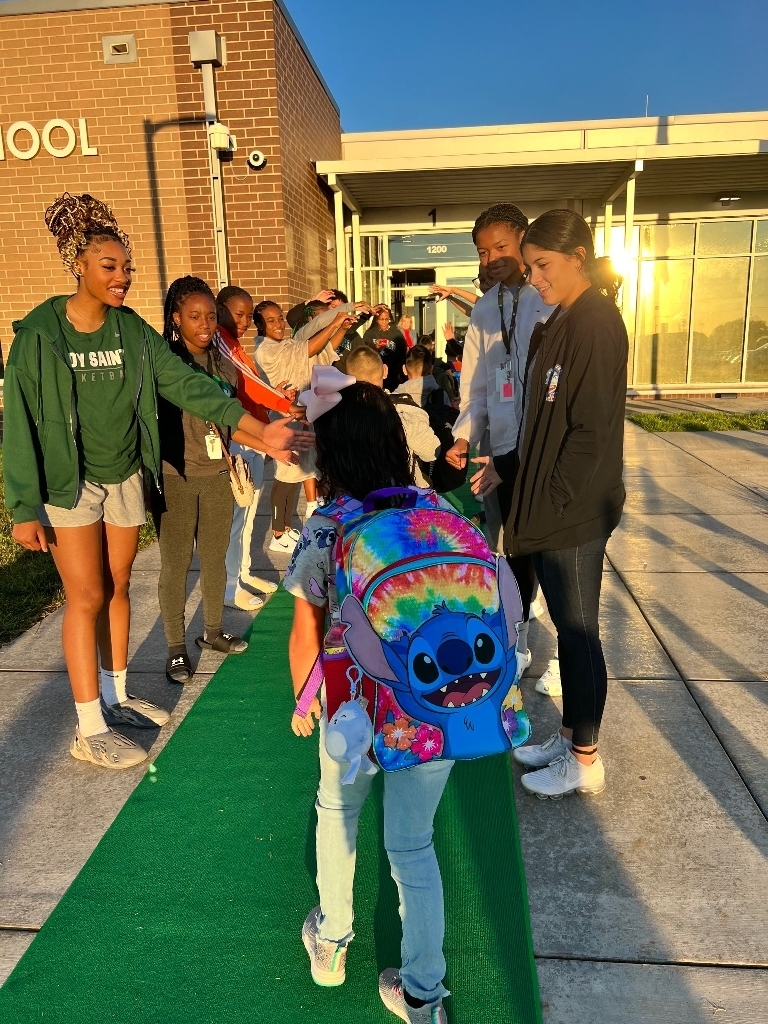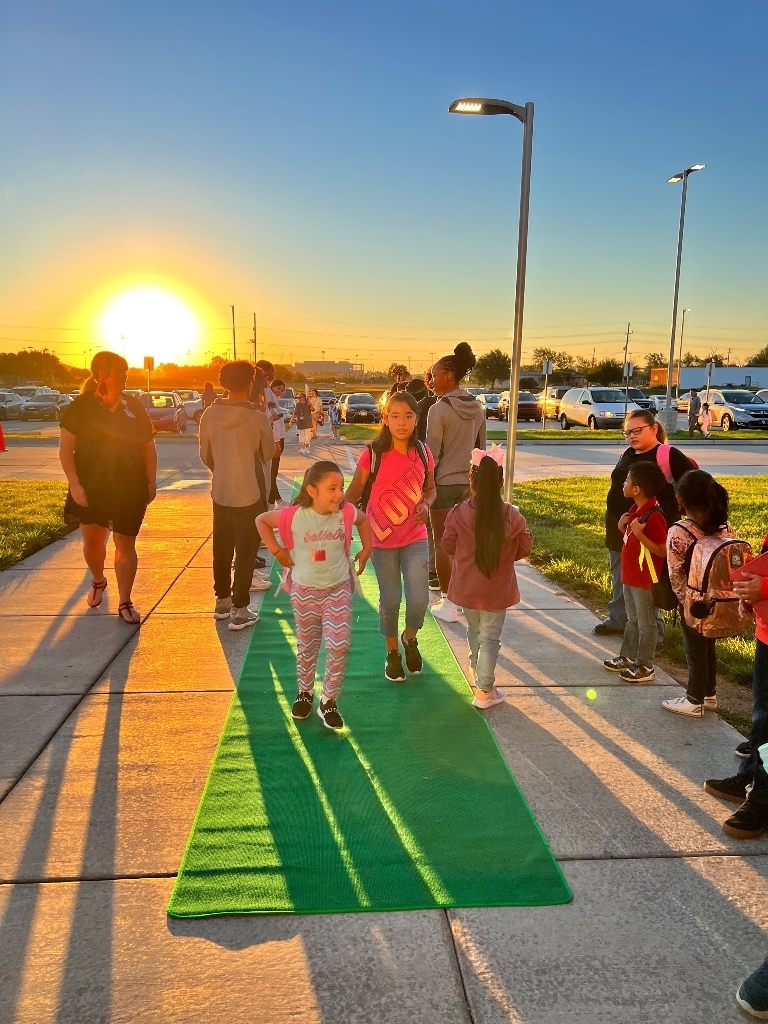 Tomorrow is the first day of school! The doors open at 7:30 and school starts at 8:00. We can't wait to see everyone!😀