Students entering 7th-12th grade in the 2021-22 school year are required to complete a physical before any practice or participation in athletics. Please complete and return to your school's athletic department.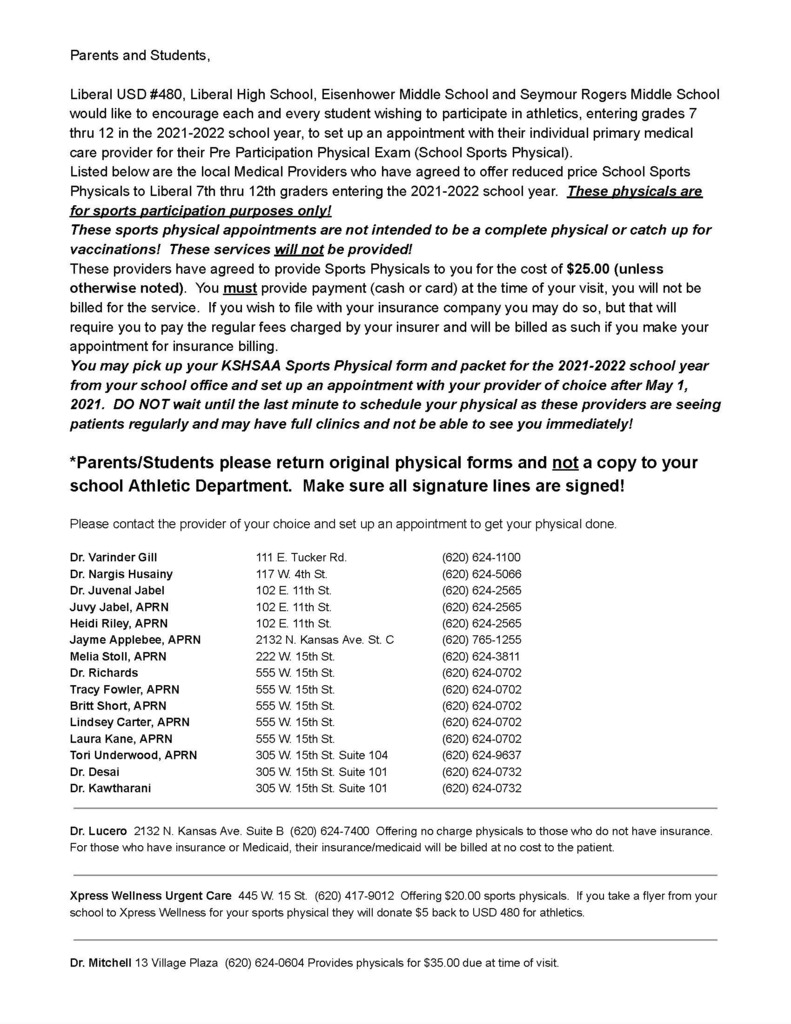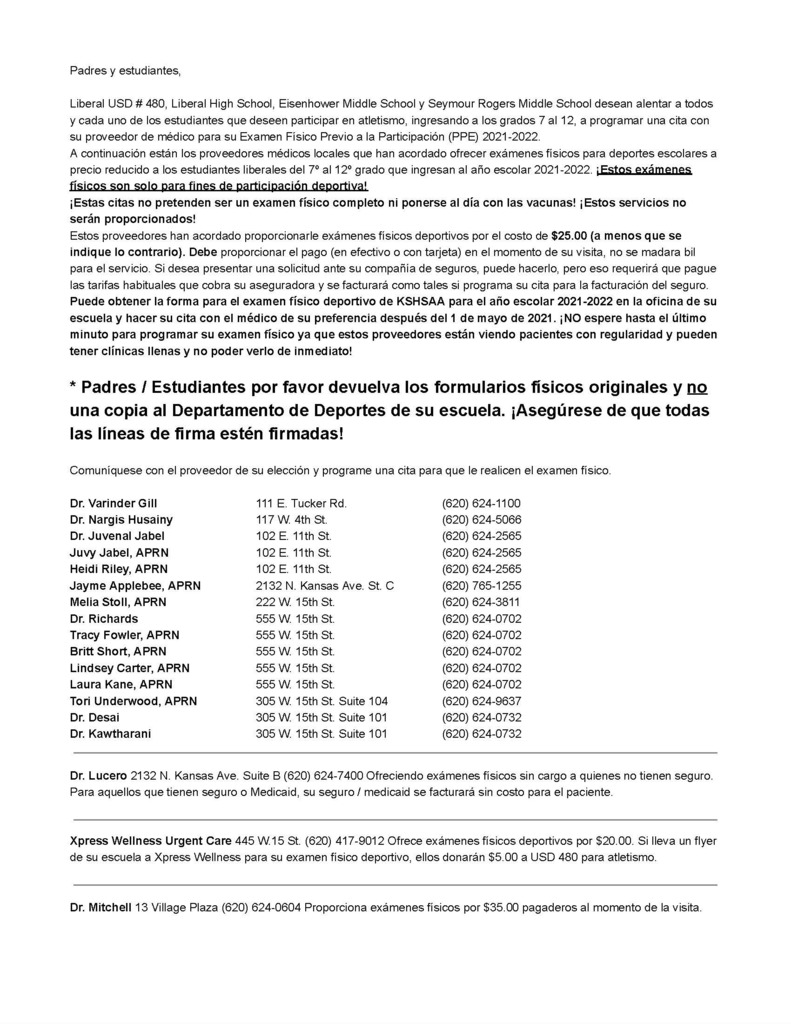 LHS Summer Activities Start June 1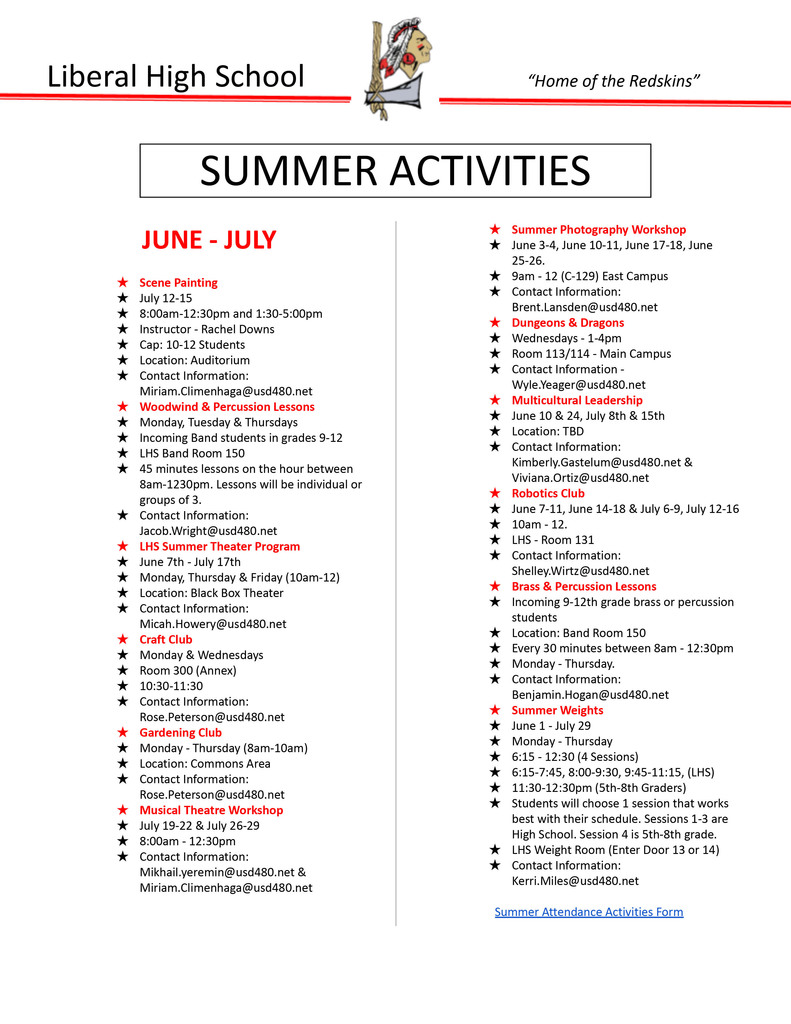 Redskins Summer Weights Information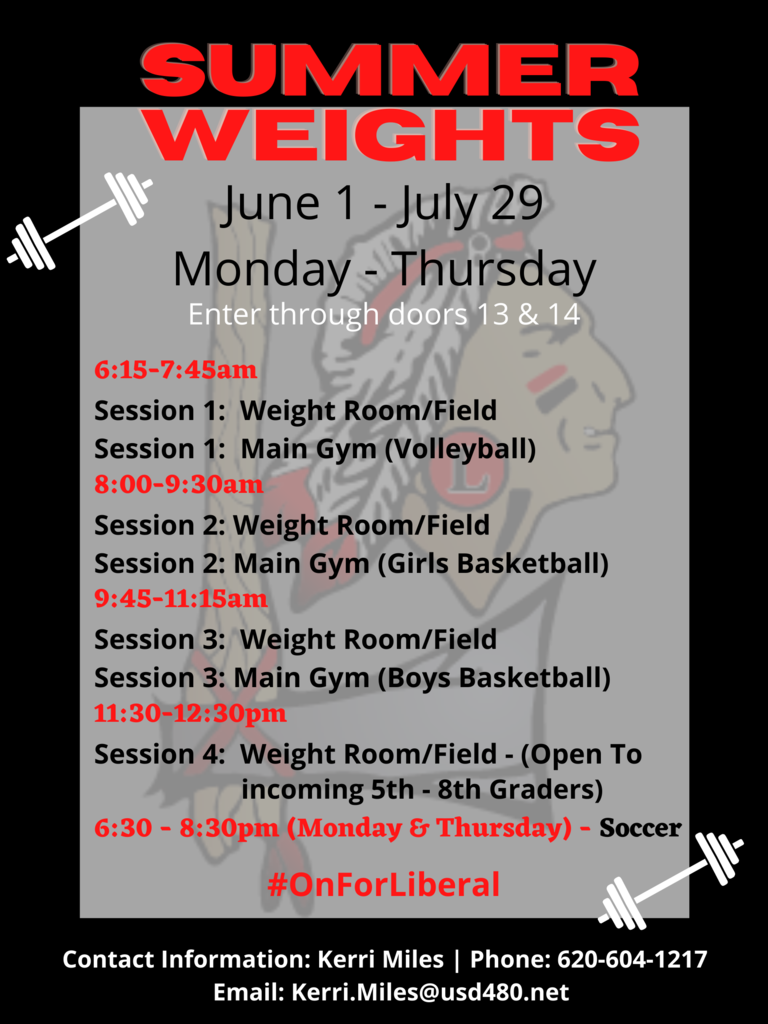 Weekly Activities May 17-22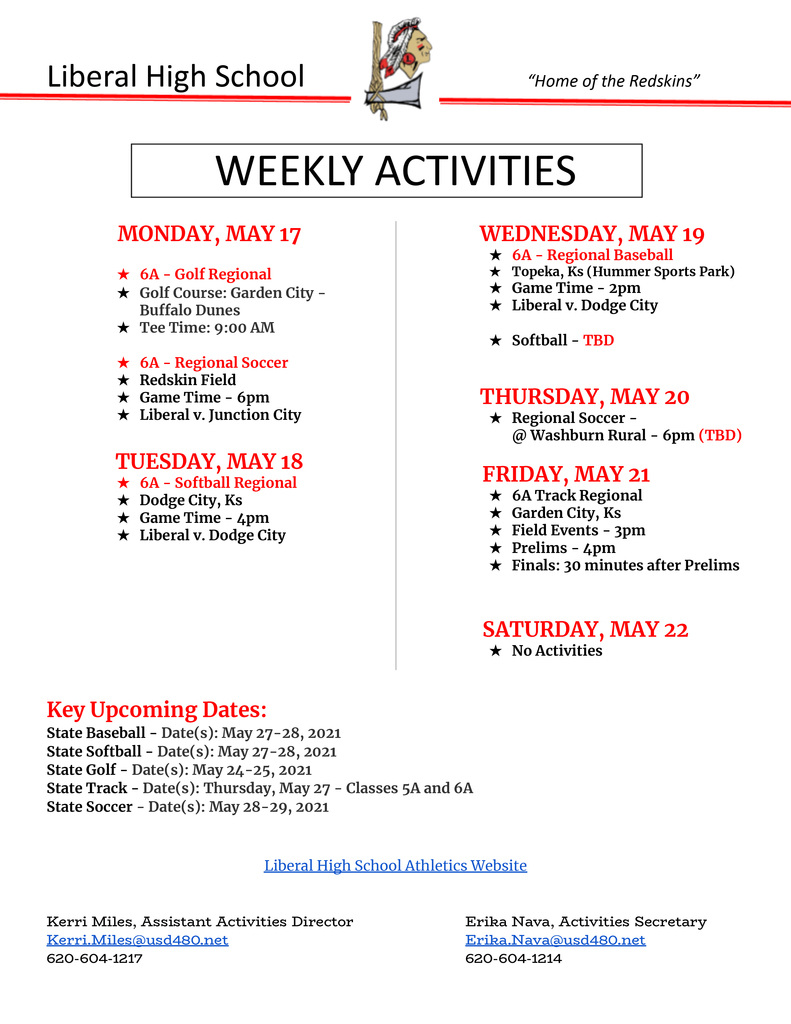 First Round Regional Soccer Information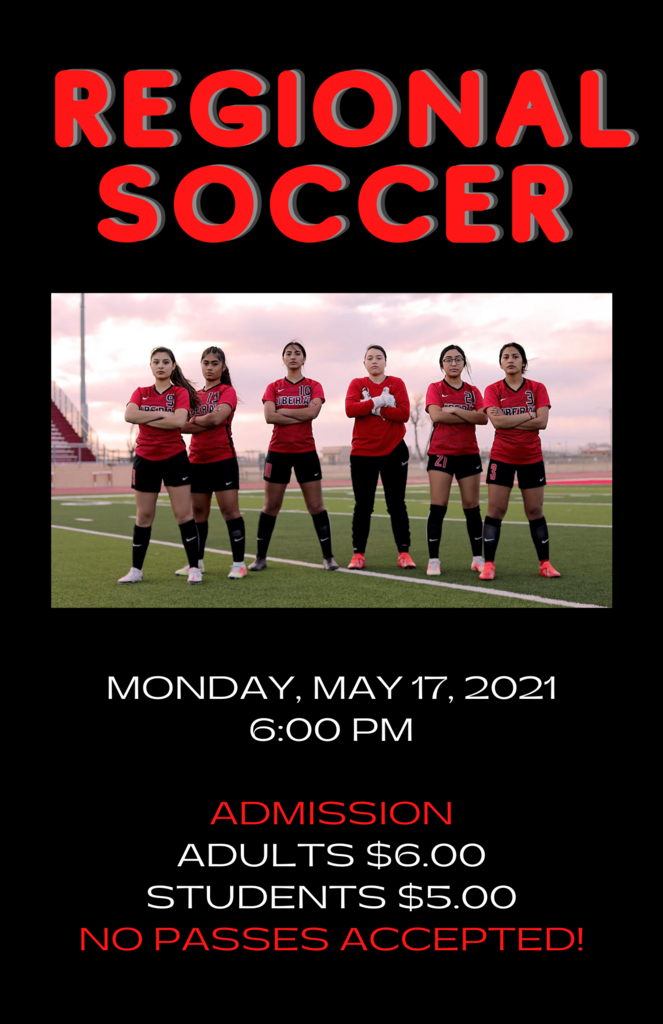 GAME ADDED FOR VARSITY BASEBALL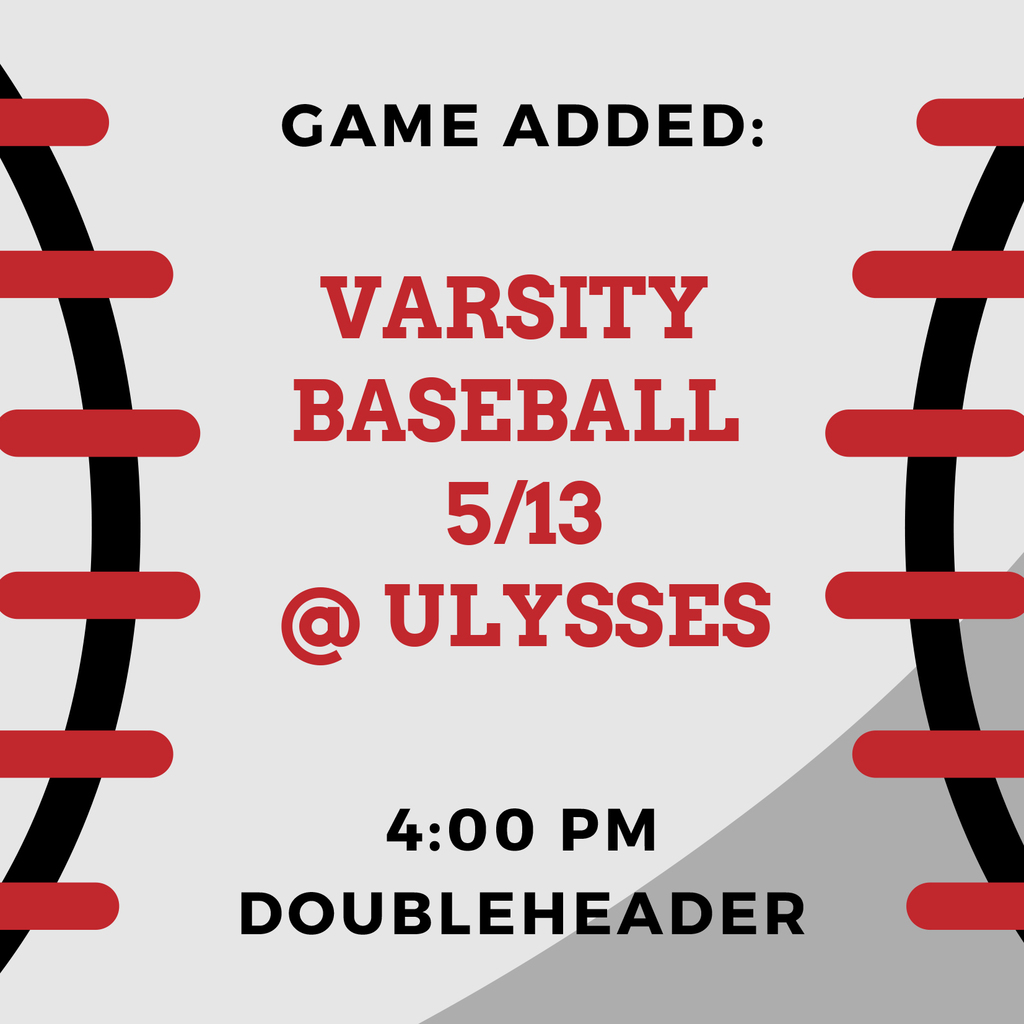 Weekly Activities May 10-May 15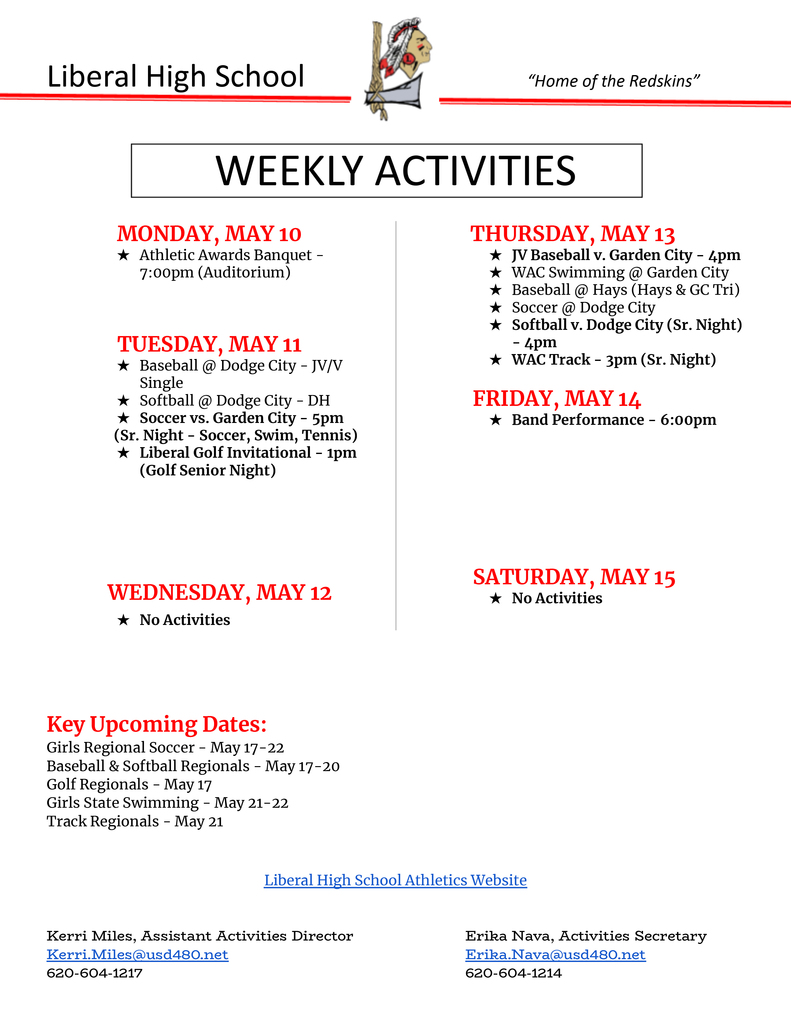 We would like to invite you to: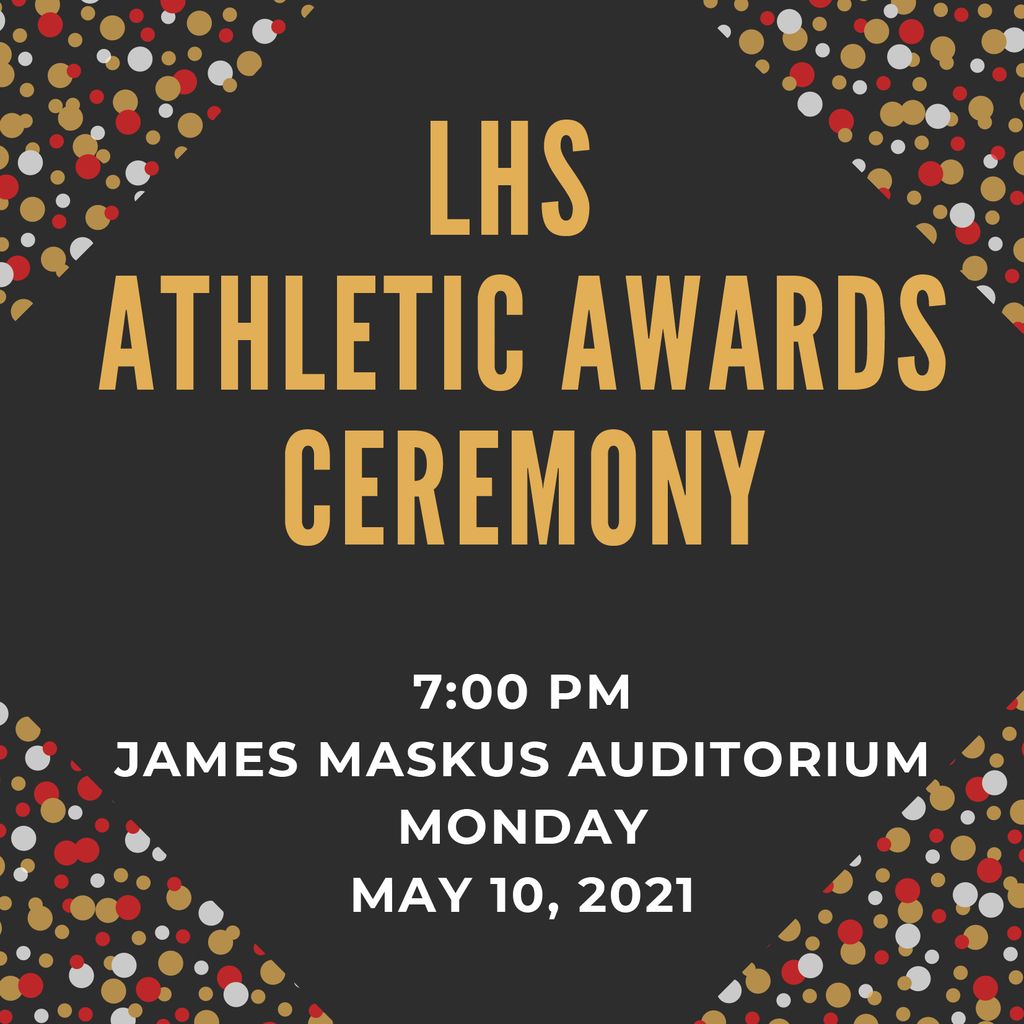 Softball & Baseball POSTPONED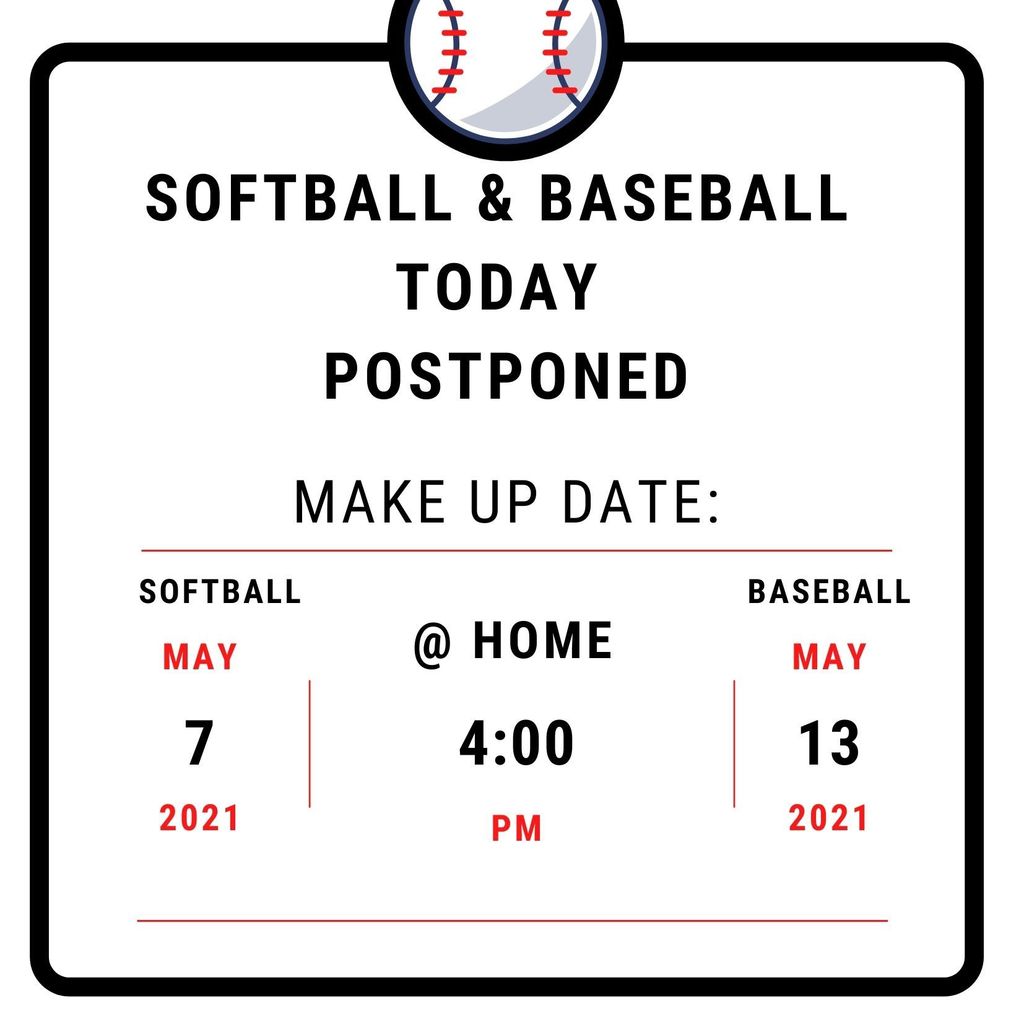 Athletics Postponed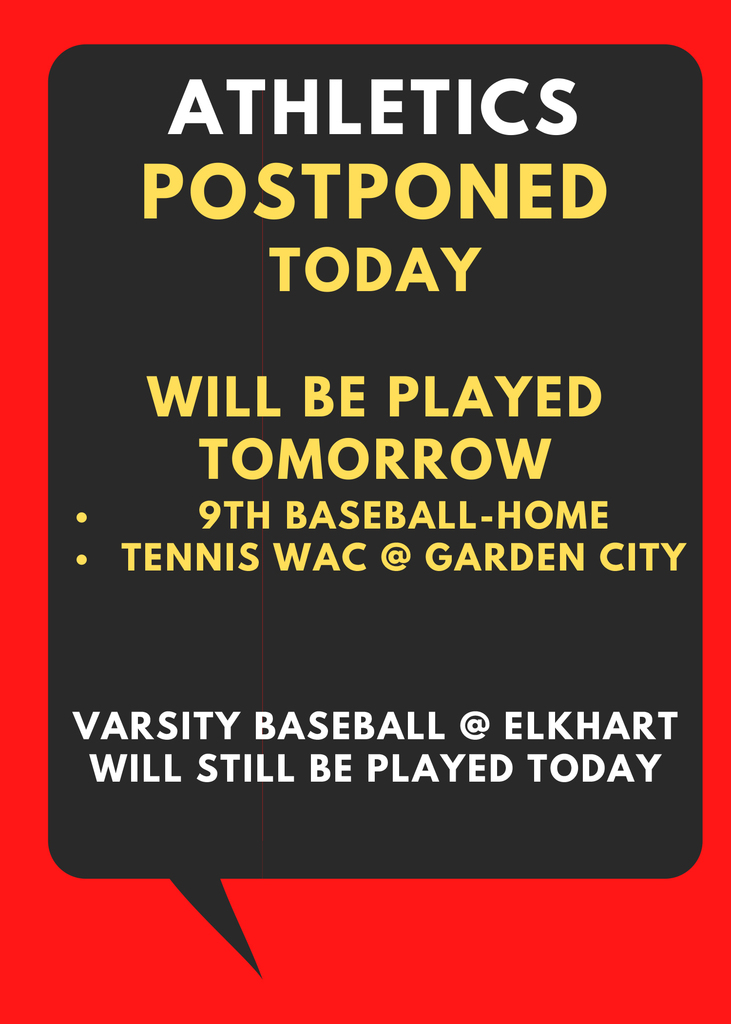 Week Activities May 3 - 8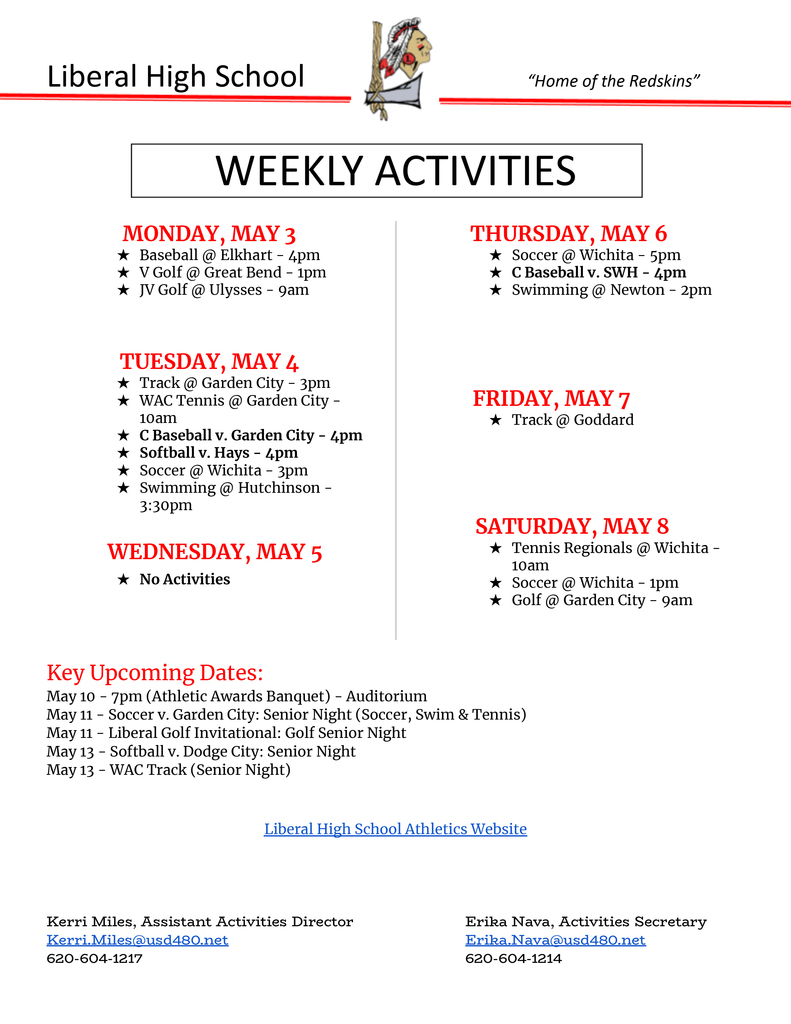 Weekly Activities Apr 26 - May 1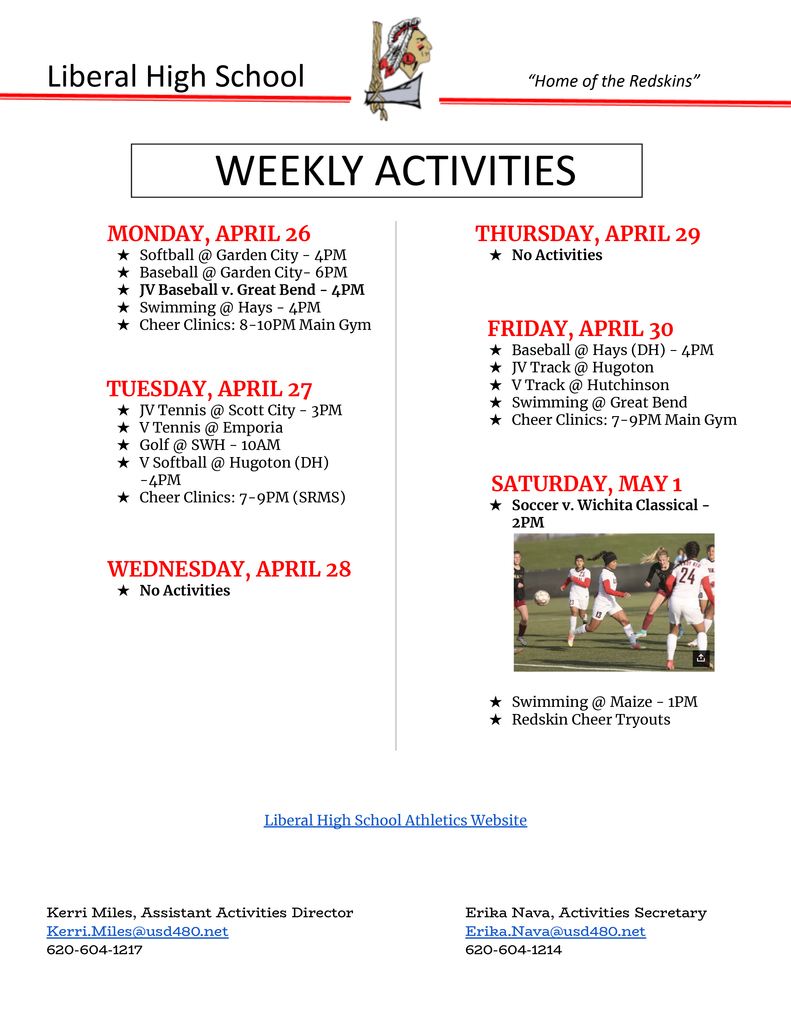 HAPPY NATIONAL LIBRARIANS MONTH!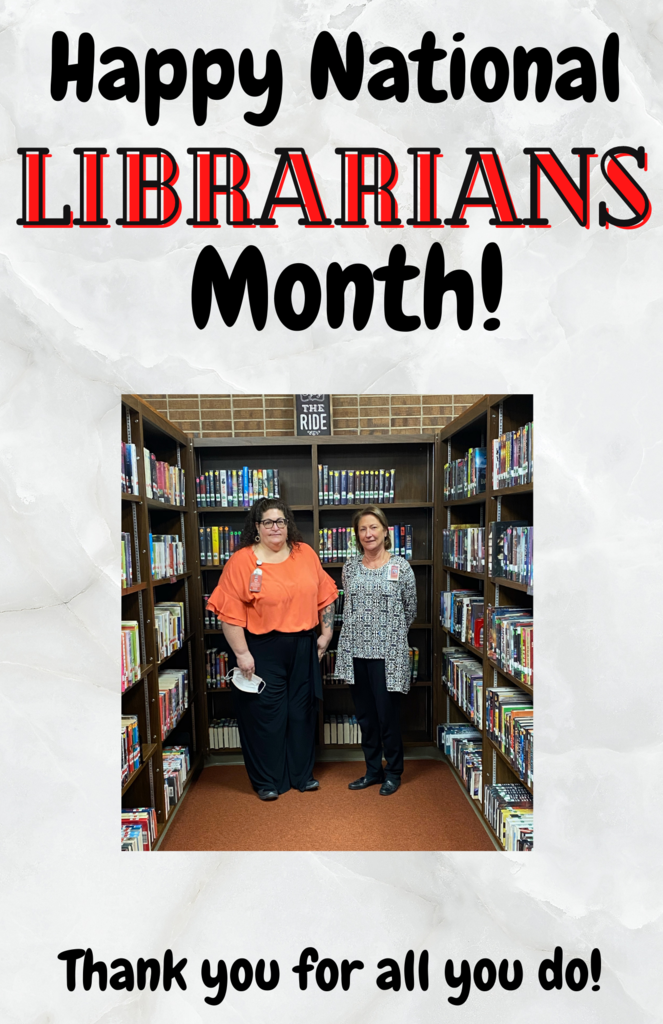 Softball & Baseball @ Garden City POSTPONED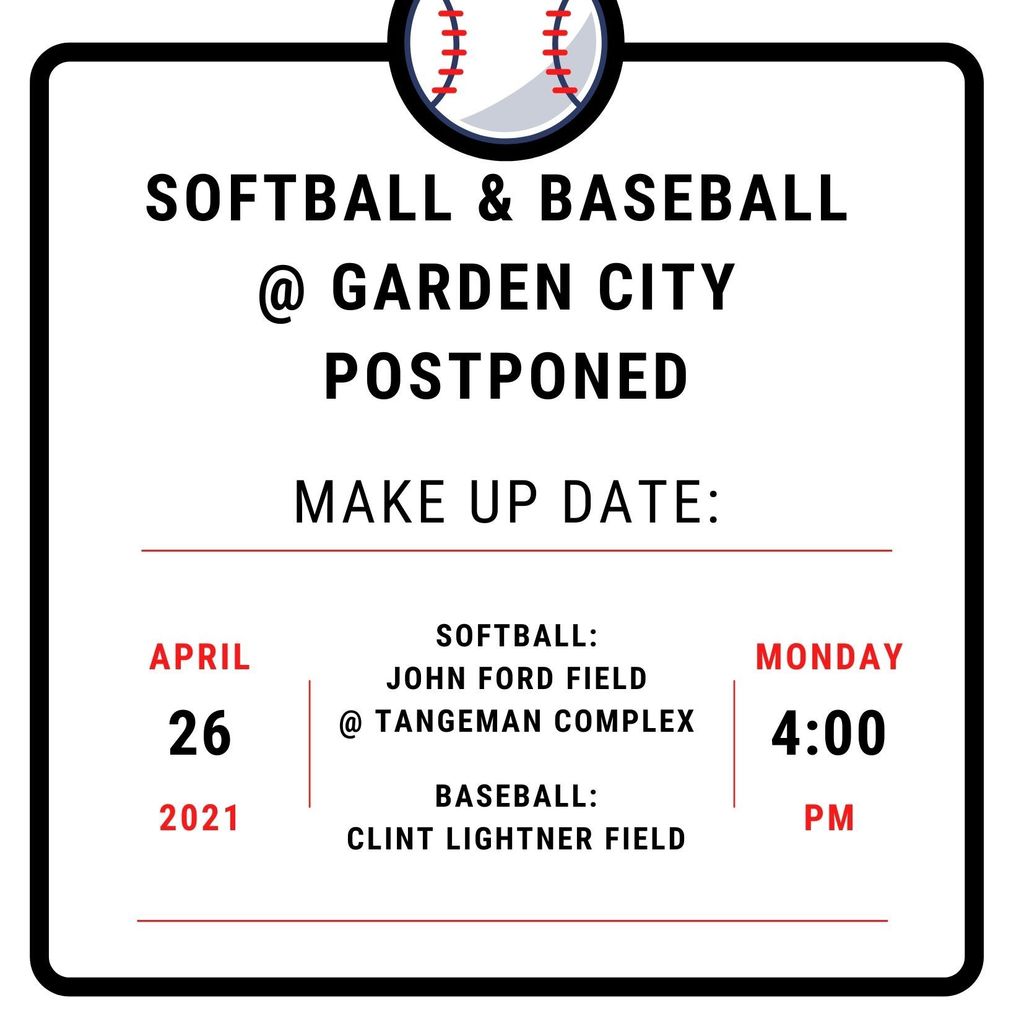 We would like to congratulate these athletes on pursuing their goals to continue playing at the next level. Jacob Sautter, Kenia Martinez, Milly McClure, Malcolm Wiltshire, Kwami Williams, Reece Hay, Logan Dodge, AJ Ramirez, Christian Flores


LHS 2021 Spring Dates to Remember

HAPPY NATIONAL PRINCIPALS WEEK!! Thank you, Assistant Principals, for all that you do!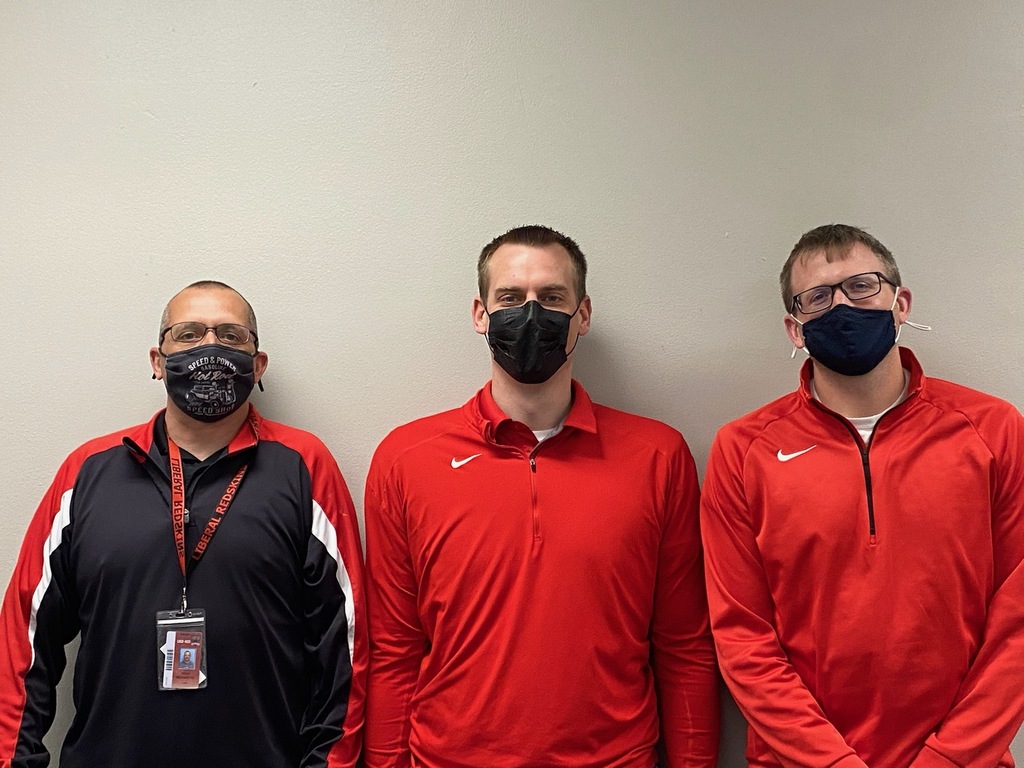 Weekly Activities April 5-10

GAME LOCATION CHANGE