SPRING 2023 DRIVERS ED SIGN UPS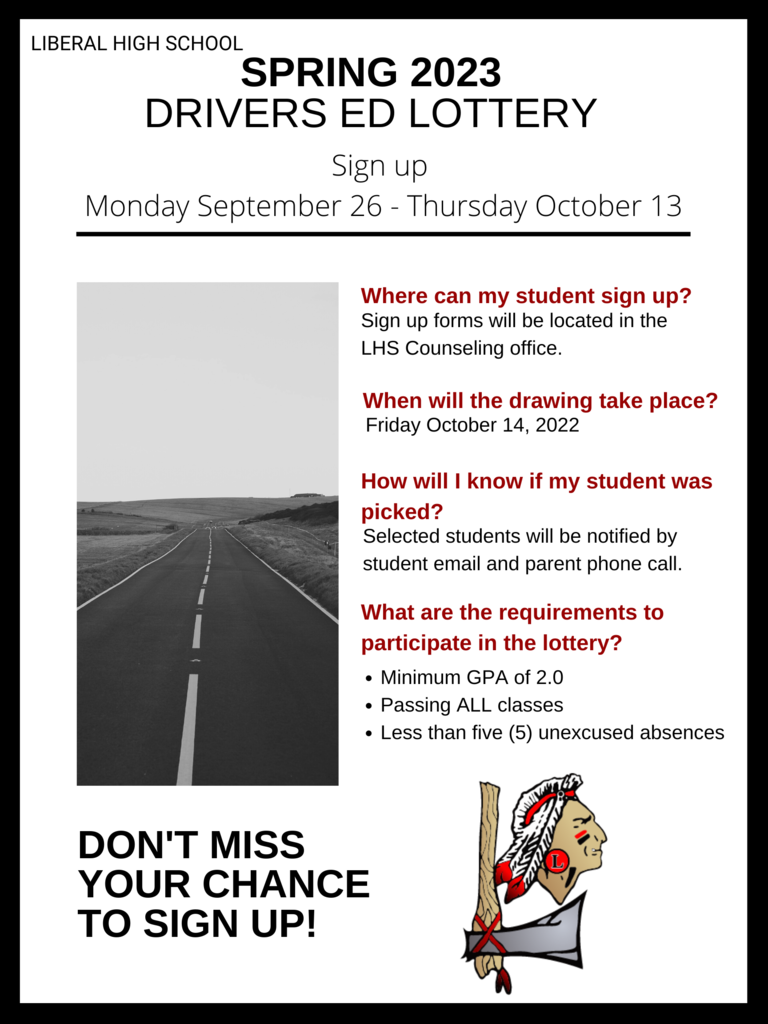 Announcing the '92 & '97 LHS Football State Championship Celebration on 9/30. Please see the post below for schedule of events. State Champions will be recognized at halftime of the Liberal vs. Garden City Football Game. Free admission to the game for '92 and '97 champs.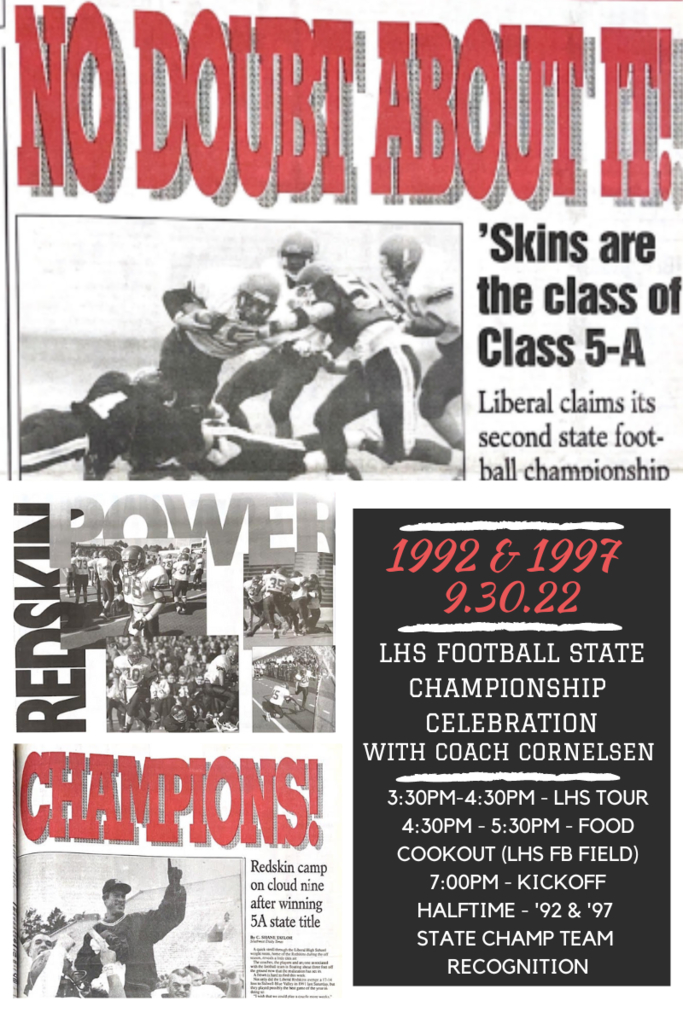 Students interested in taking any college courses or Vo-Tech program for the next school year, Join us Thursday, 4/28/2022 at 6:00 PM in room 113.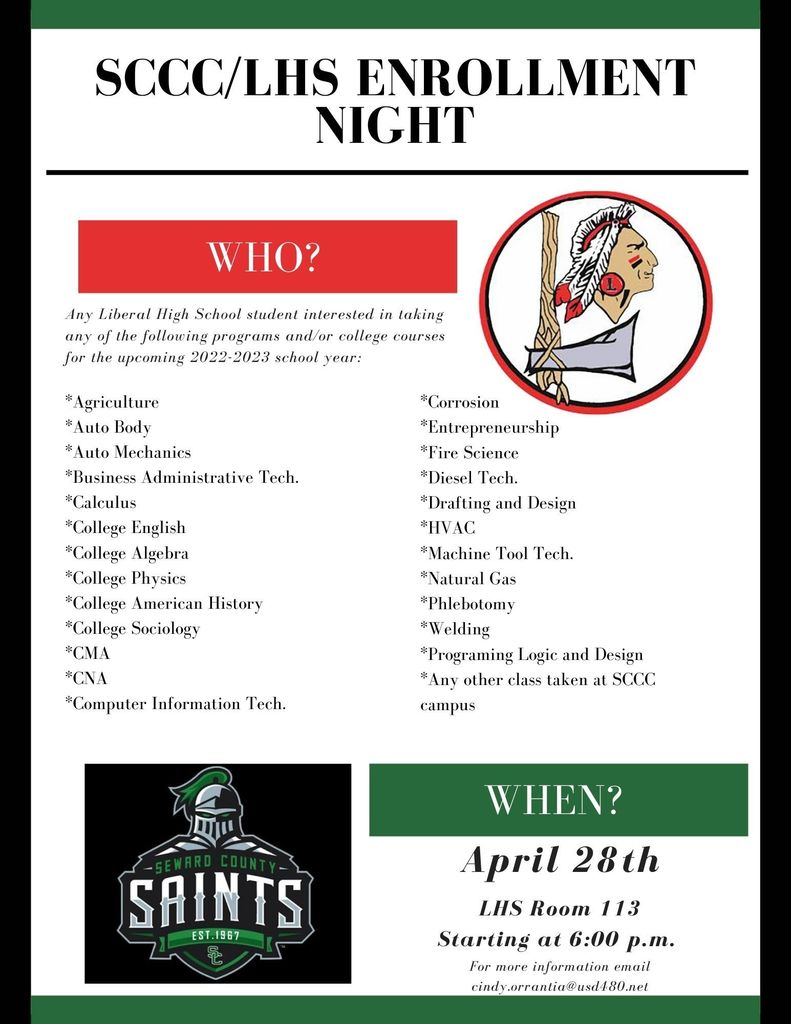 Liberal High School | Week at a Glance 🗓 March 21-26 🗓
LHS 2022 Spring Athletic Schedules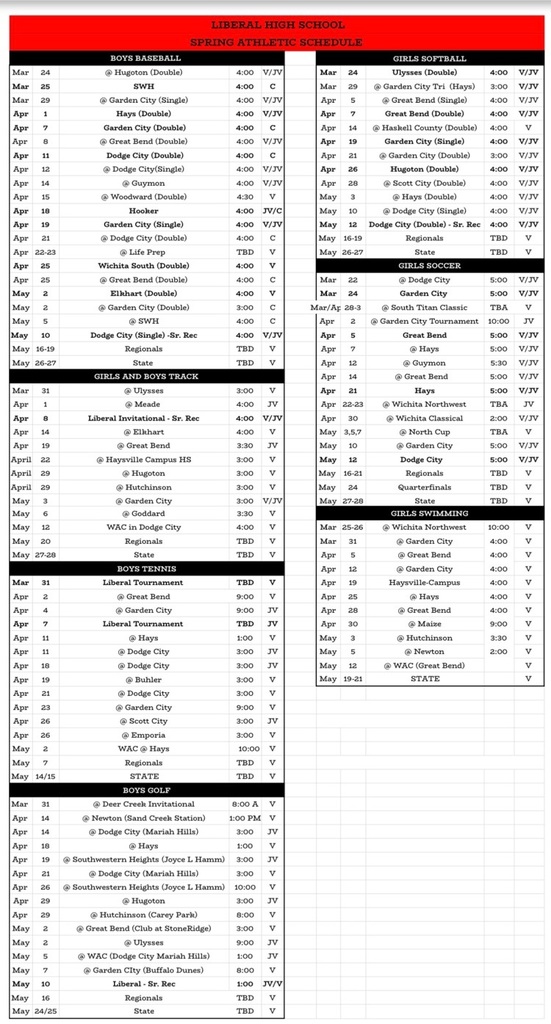 Come out Tuesday, March 1 and support the Lady Red Basketball team. Game starts at 7:00PM. Doors will open at 6:00PM. First 50 high school that show school ID will receive free admission and free pizza courtesy of LHS Booster Club. 🎟🍕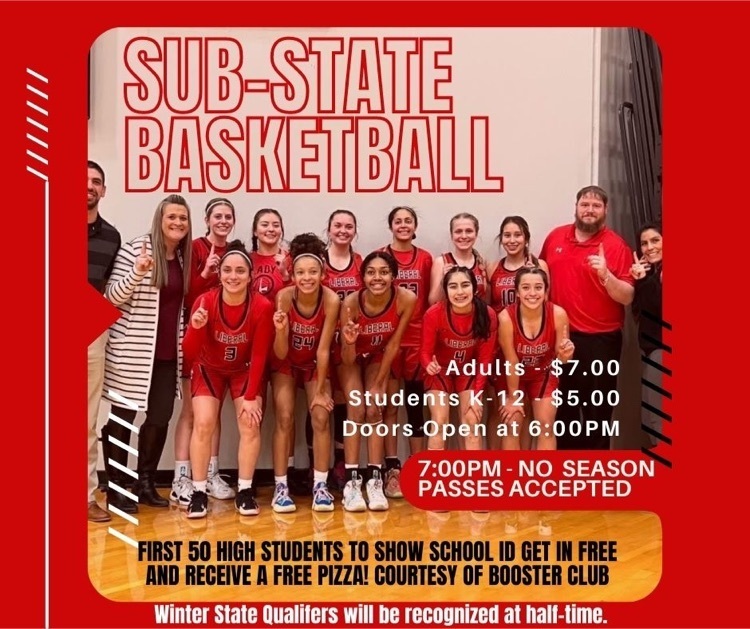 Information for our Spring 2022 Parent Teacher Conferences.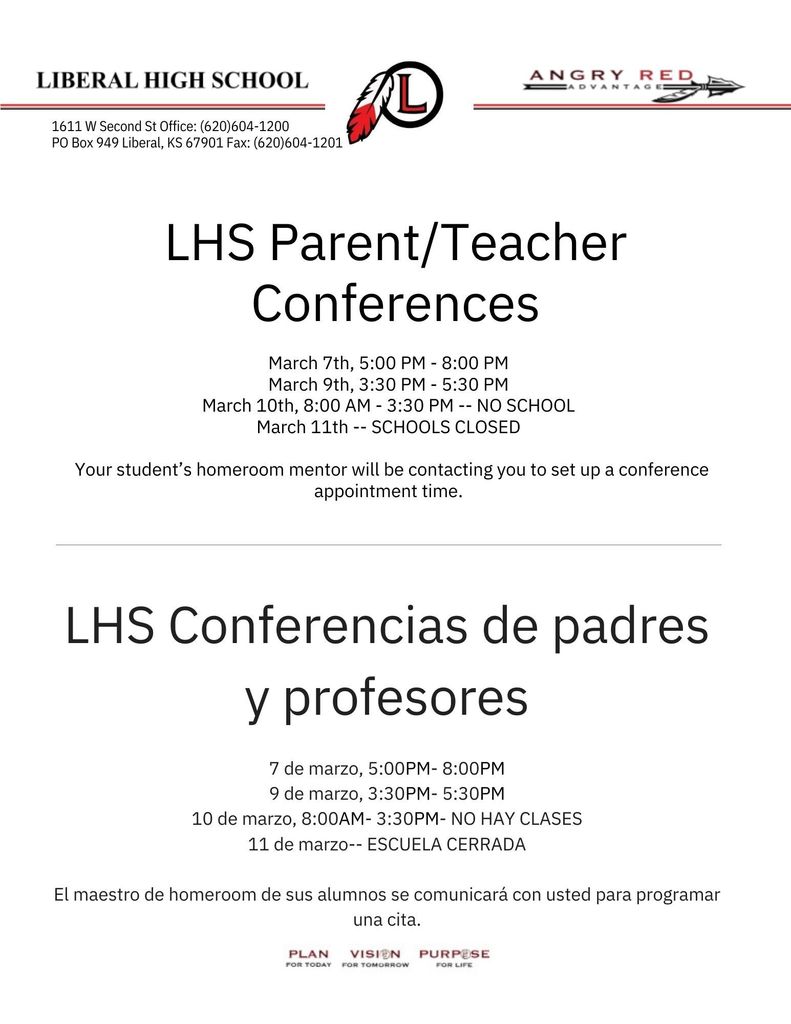 Congratulations to our FCCLA State Qualifiers! SILVER-Stephanie Sirpannho-(Entreprenship) SILVER-Miguel Nicolas-(Interpersonal Communications) GOLD- Olivia Breit & Shiya Bhakta -(Public Policy Advocacy) SILVER- Janvi Bhakta, Lizeth Moreno Valles & Zuleyka Lujan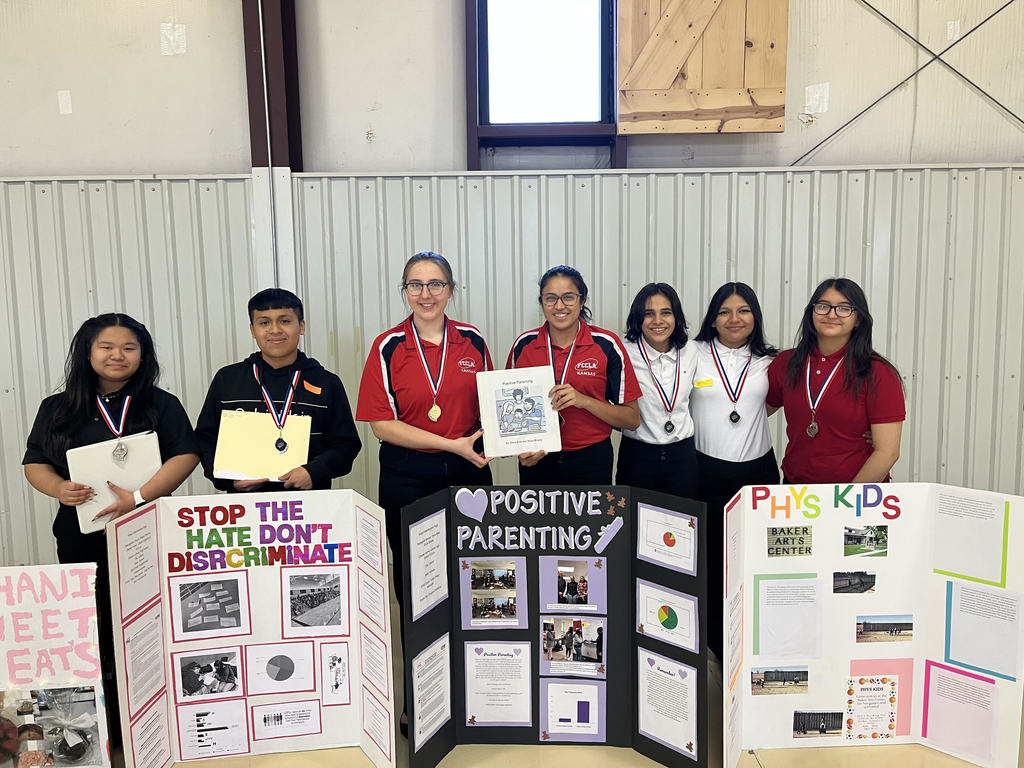 Summer and Fall Drivers Ed Sign Ups!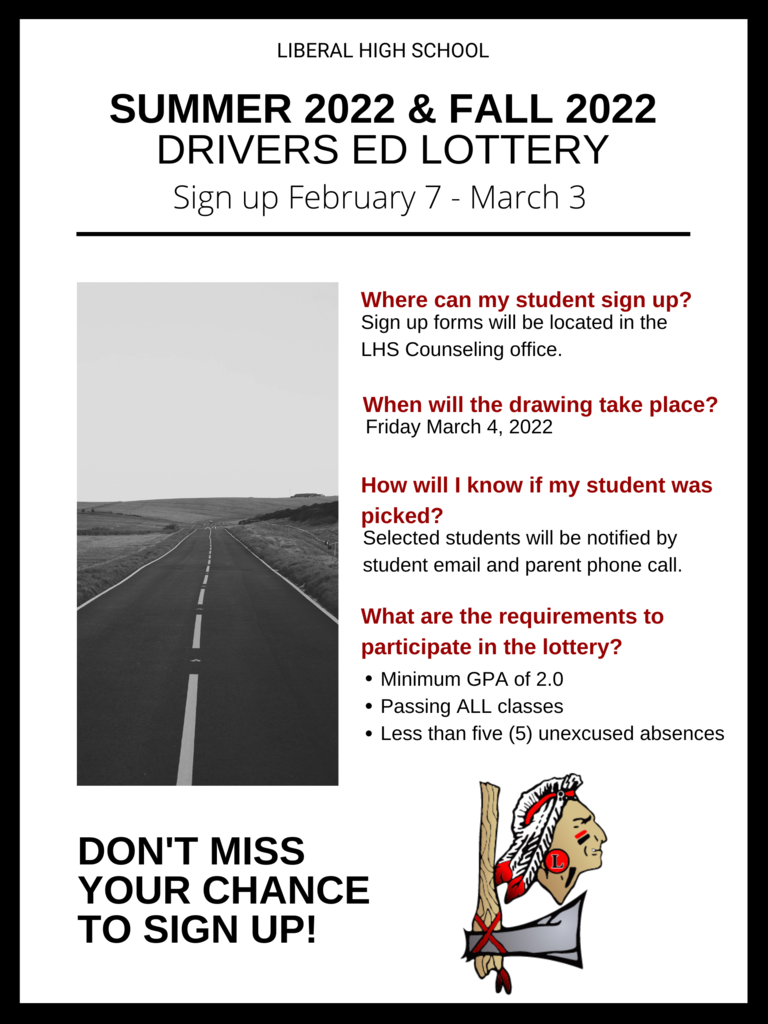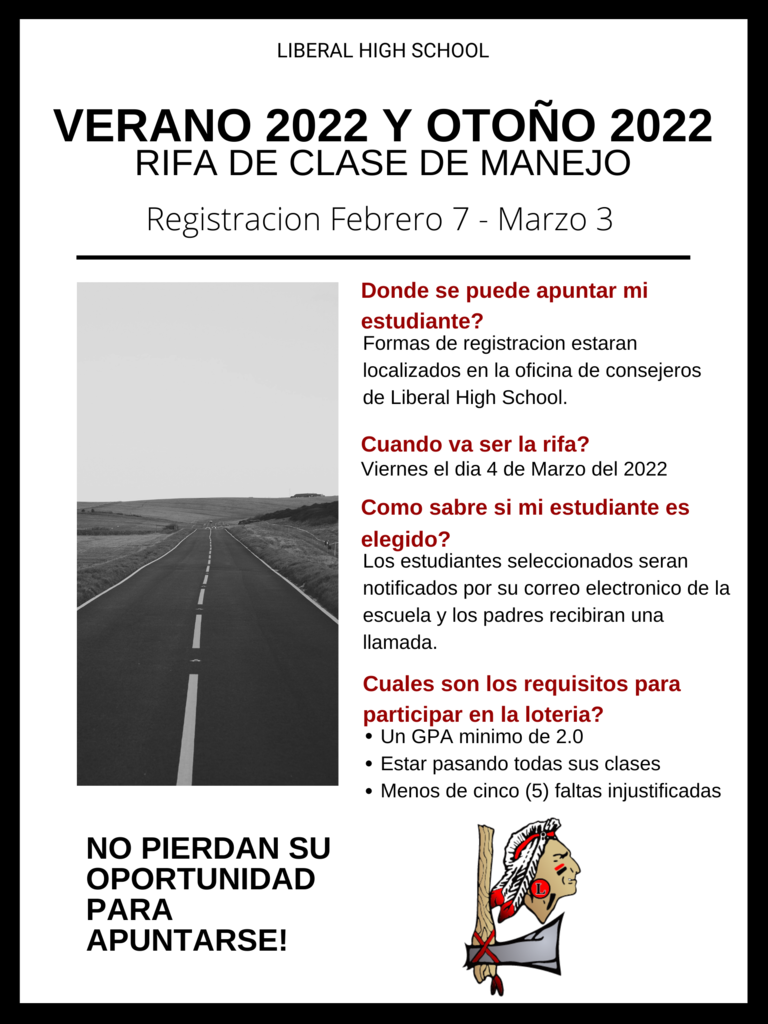 Free Admission To Homecoming Basketball Game Friday, February 4. Thanks To Sunflower Bank 🌻 🏦
Winter Homecoming Week at LHS. Week at a Glance| January 31 - February 5.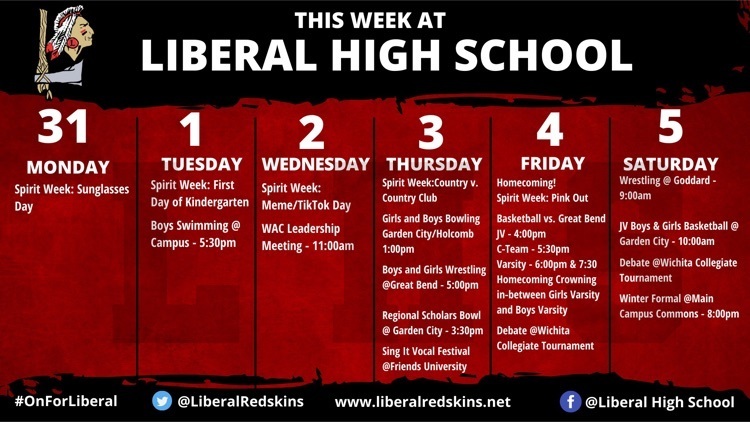 Last chance to see this interactive play "Murder's in the Heir" directed by our very own LHS students. Show starts at 2:00PM in the James Maskus Auditorium. Admission is $3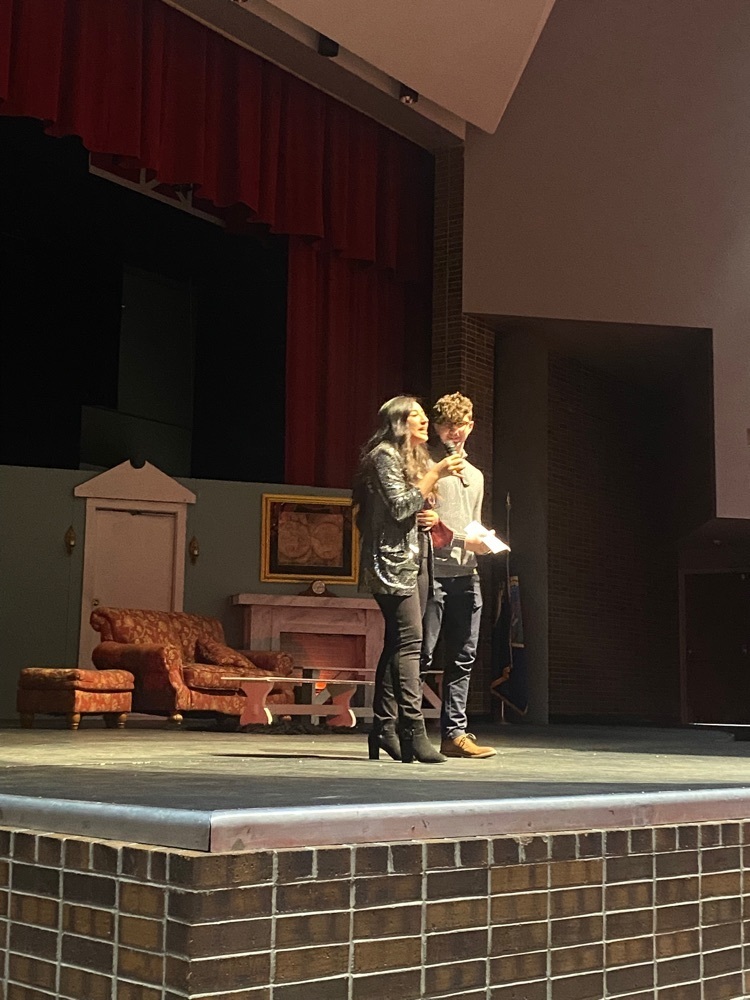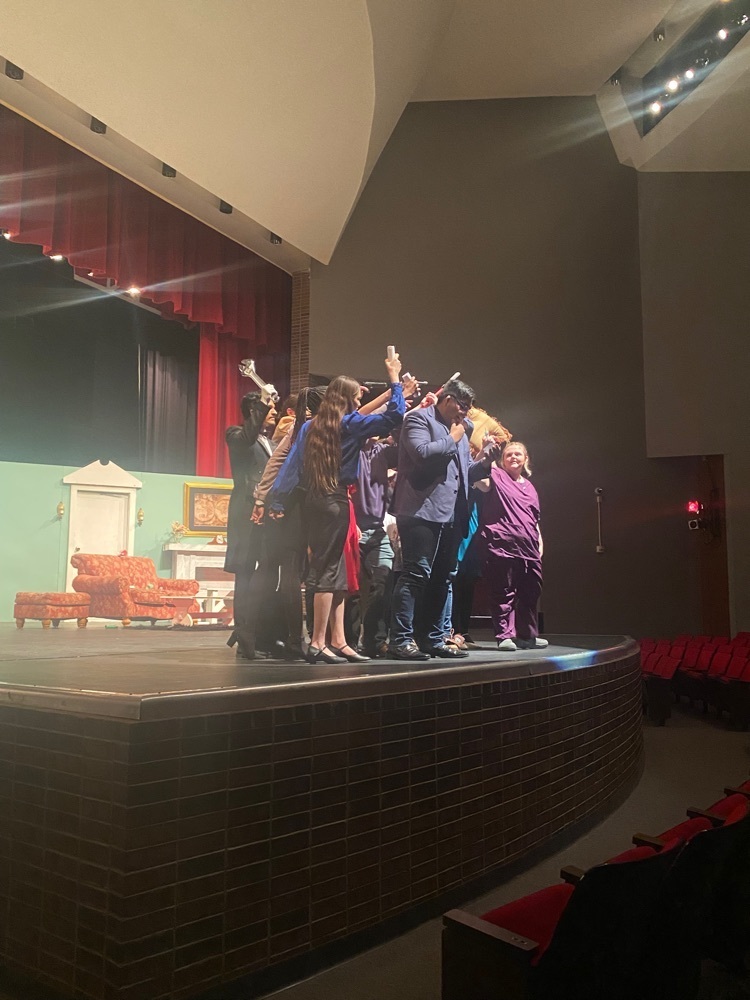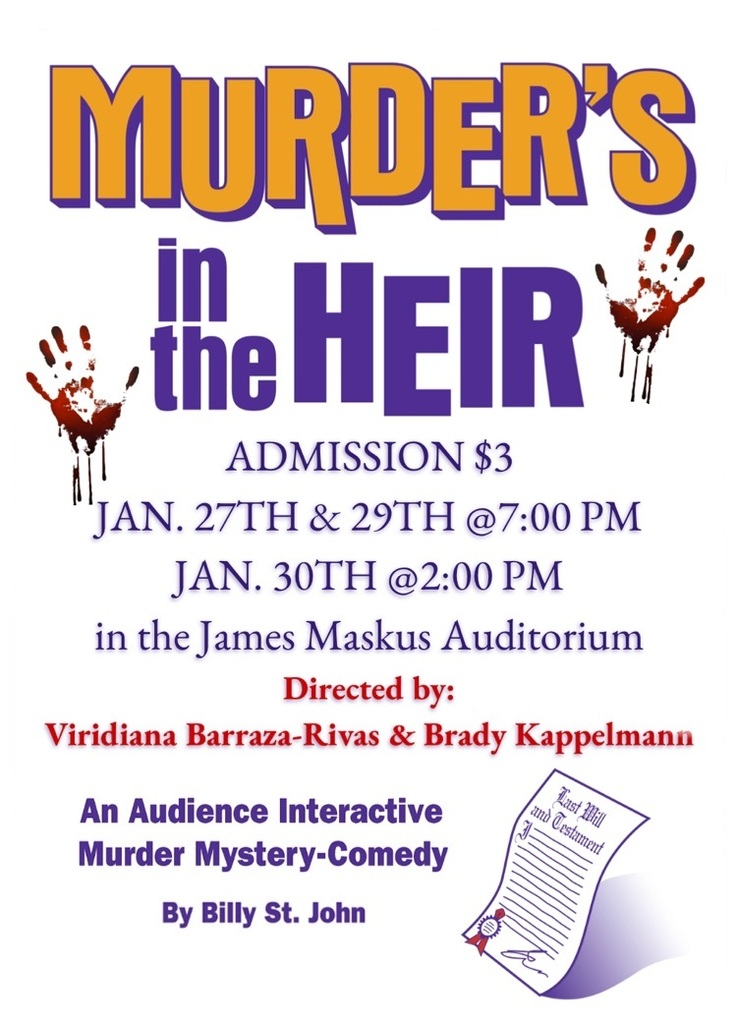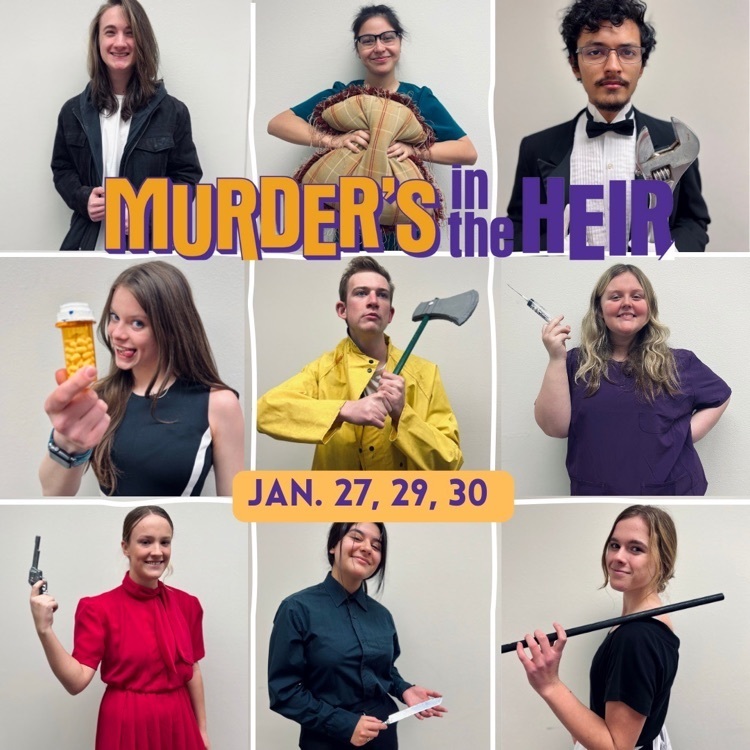 Rocky Welton Invitational starts today in Garden City. Wrestling begins at 9:00AM.
BASKETBALL| 🏀 📅 January 28, 2022 🆚 Guymon Tigers 📍 Big House | Liberal High School ⏰ JV - 4:00PM (Boys - Main|Girls - East) ⏰ C - 5:30PM (Boys - Small Gym|Girls - East) ⏰ Varsity Girls 6:00pm | Boys 7:30pm 🎫 $6 Adult | $4 K-12 📻 1270 & 92.3 📺 LHS Redskins Athletics YouTube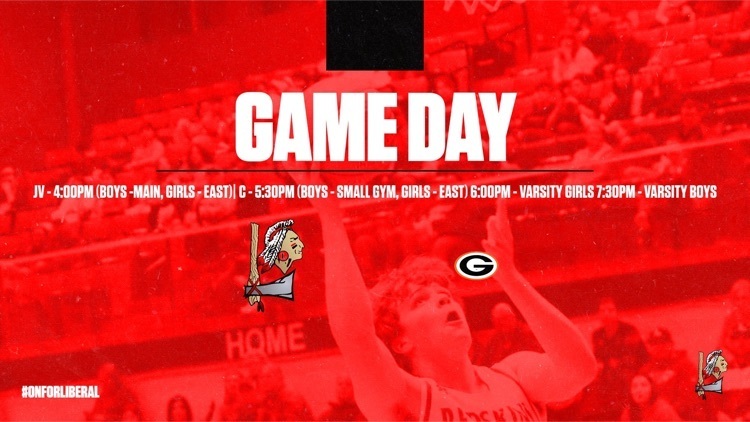 Be a part of the action. Choose the killer!! Who did it!? You decide. Thursday & Saturday at 7:00PM in the James Maskus Auditorium Sunday at 2:00PM. 🎭🪓🎬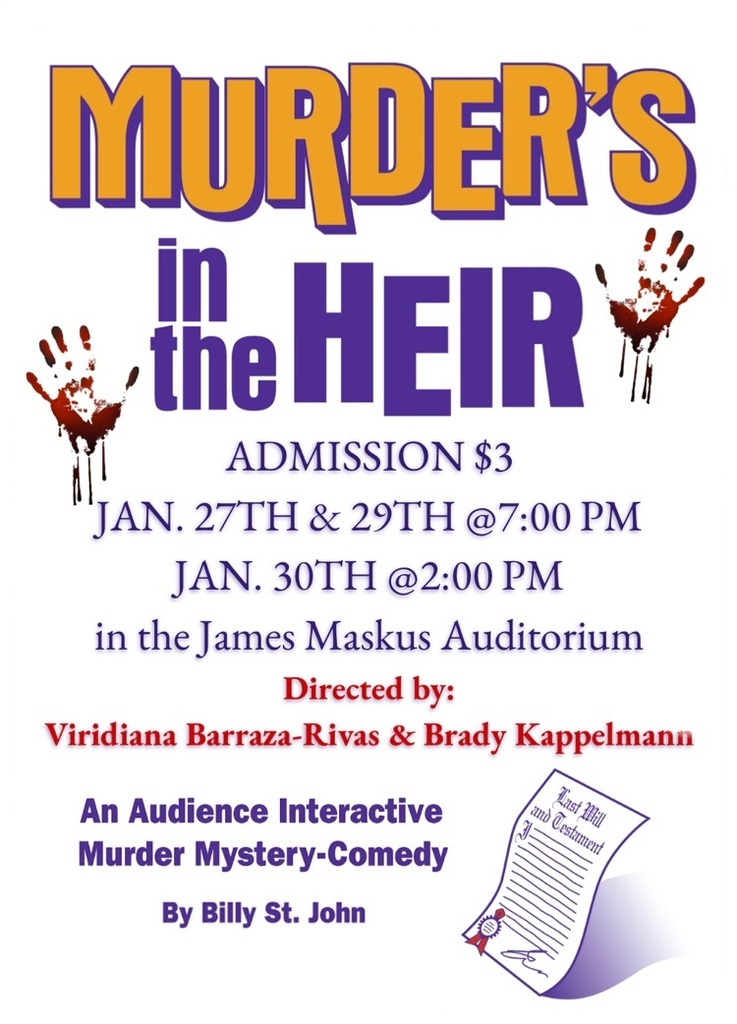 Be a part of the action. Choose the killer!! Who did it!? You decide. Thursday & Saturday at 7:00PM in the James Maskus Auditorium Sunday at 2:00PM. 🎭🪓🎬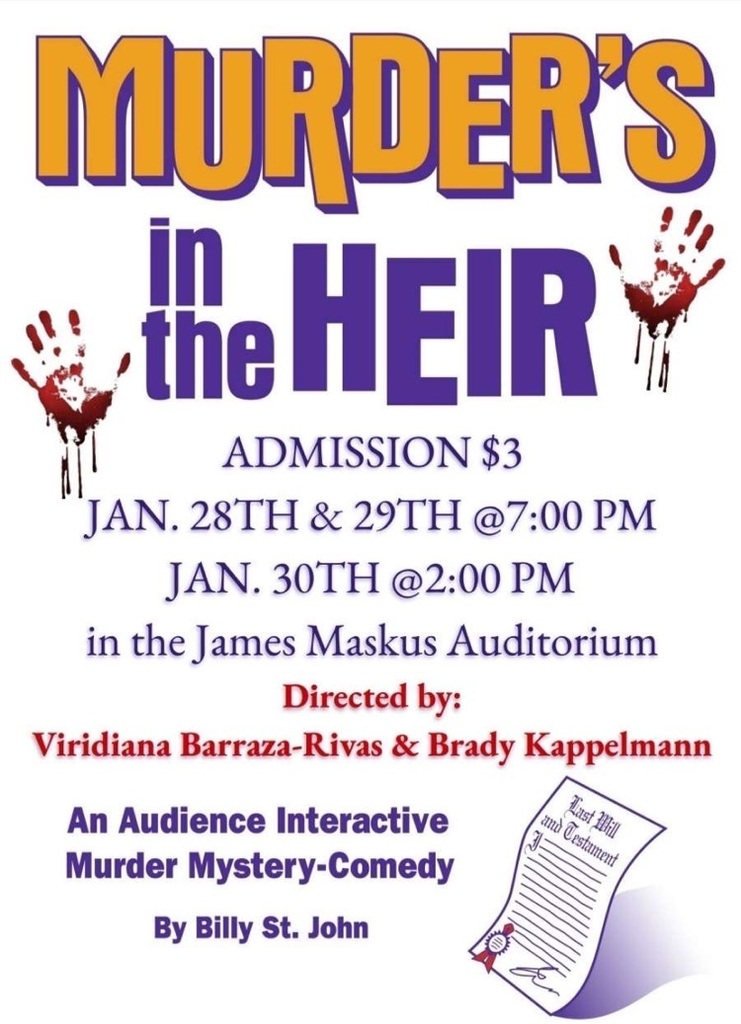 BASKETBALL| HOME 📅 January 25, 2022 🆚 Gruver Greyhounds 📍 Big House | Liberal High School ⏰ Varsity Girls 6:00pm | Boys 7:30pm 🎫 $6 Adult | $4 K-12 📻 1270 & 92.3 📺 LHS Redskins Athletics YouTube (Livestream Varsity Only)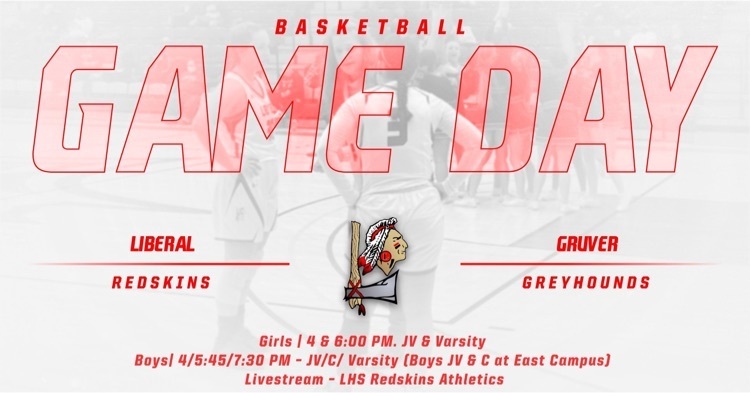 Salina Invitational Tournament 🏀 GIRLS BASKETBALL 📅 January 21, 2022 🆚 Andover 📍 KWU ⏰ 3:00 PM 🖥 kcacnetwork.com/kansaswesleyan BOYS BASKETBALL 🆚 Abilene 📍 Salina South ⏰ 4:30 PM 🖥 nfhsnetwork.com
GIRLS BASKETBALL| SIT Tournament 📅 January 20, 2022 🆚 Salina South 📍 Salina South ⏰ 6:00 PM 🖥 nfhsnetwork.com