Happy Nurses Day to our Nurse Mrs. Hidalgo! Thank you for all you do for our students & staff at COTTONWOOD!

119 Students participated in Bike to school day!! Thank you to everyone that participated!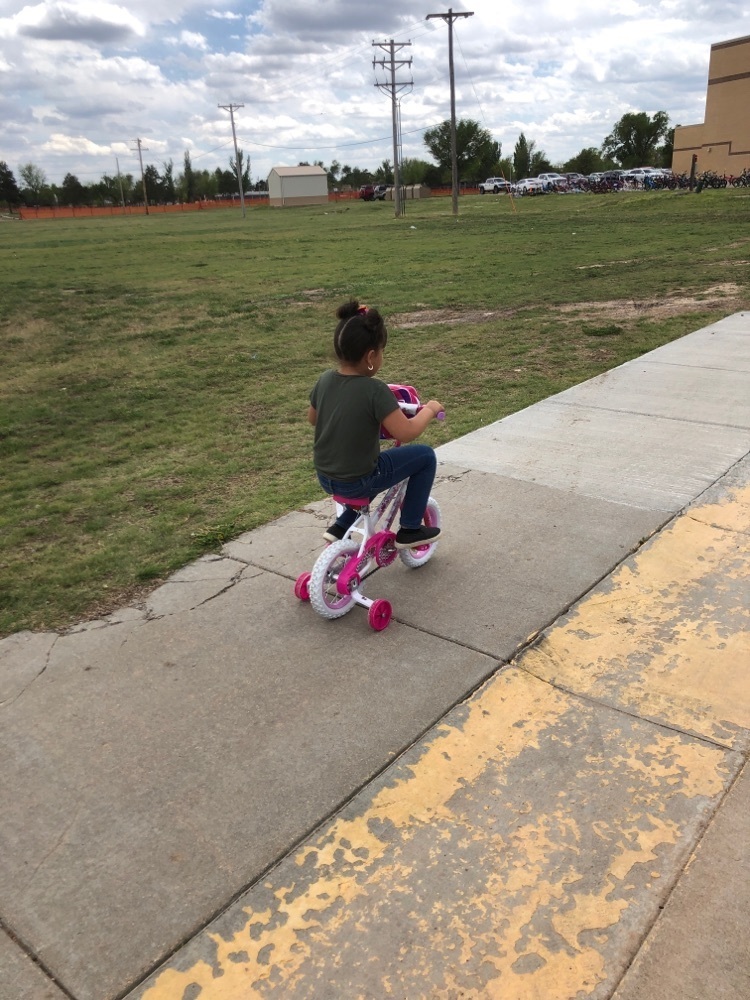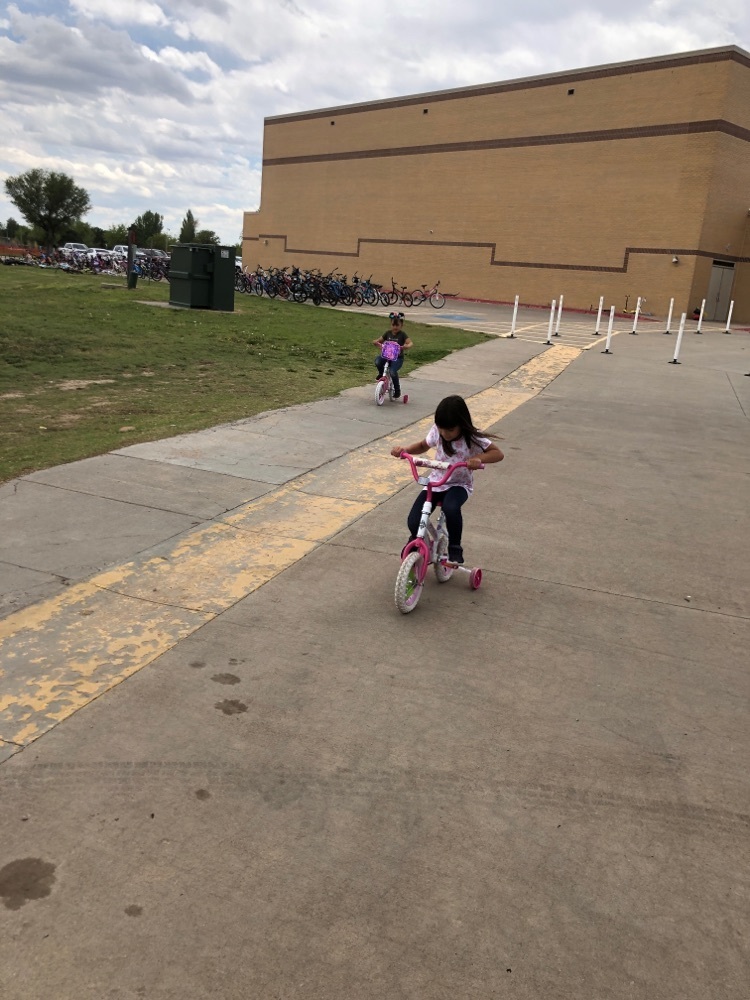 Tomorrow is bike to school day! We will not have an organized, supervised bike ride this year due to Covid restrictions; however parents and families are encouraged to walk or ride to school together as a family for health and fitness. Students should bring their bike to the East Side of the Gym where you will be greeted by a P.E. Teacher. ¡Mañana es el día de ir en bicicleta a la escuela! No tendremos un paseo en bicicleta organizado y supervisado este año debido a las restricciones de Covid; sin embargo, se anima a los padres y las familias a caminar o viajar juntos a la escuela como familia por motivos de salud y fitness. Los estudiantes deben traer su bicicleta al lado este del gimnasio donde serán recibidos por un professor de educacion fisica.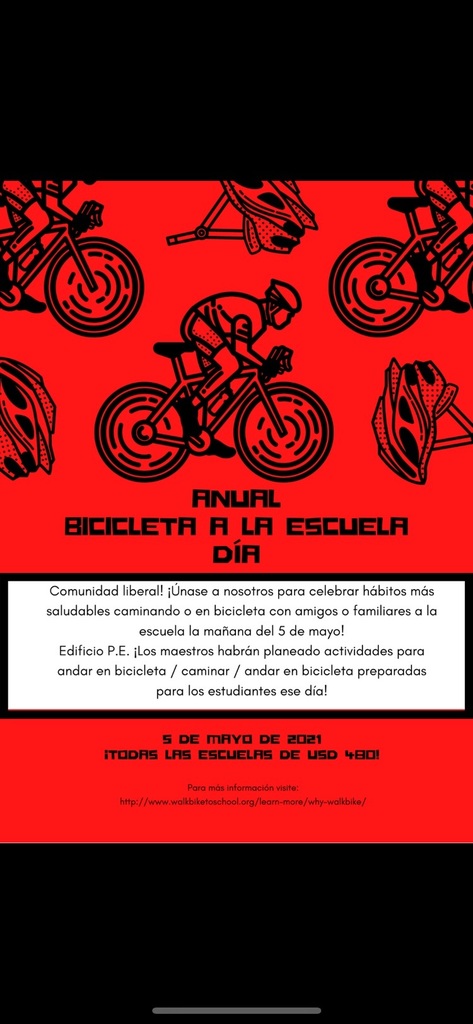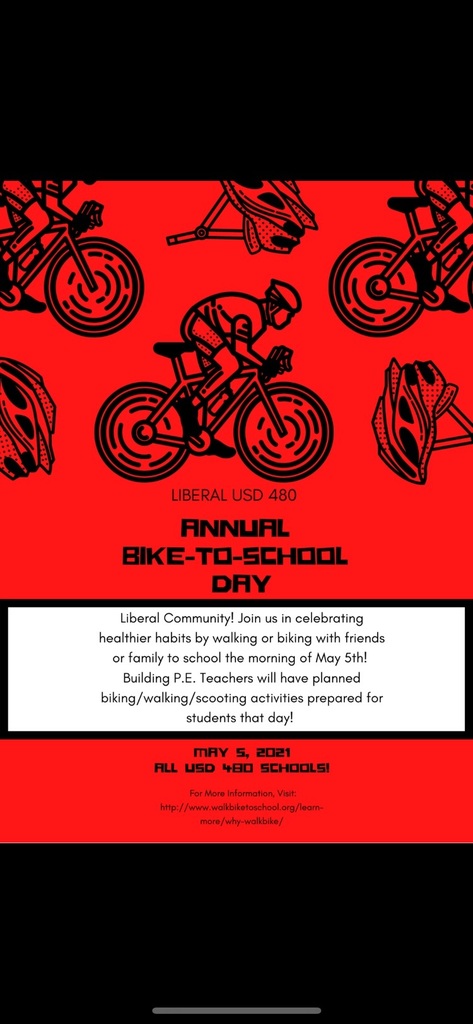 May breakfast & lunch menu Menú de almuerzo y lonche de mayo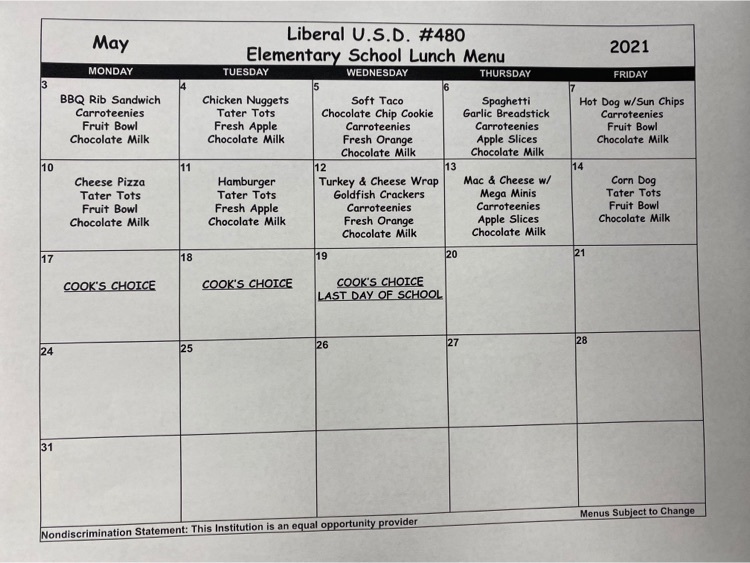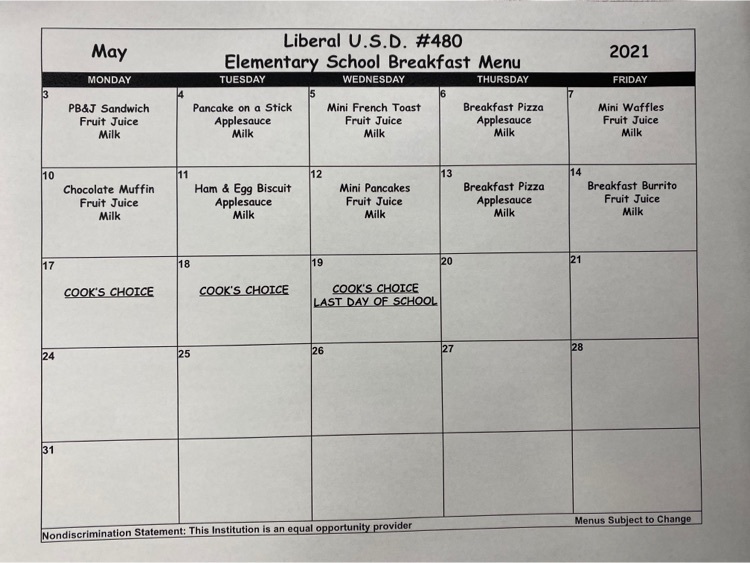 Happy Administrative Professionals Day!!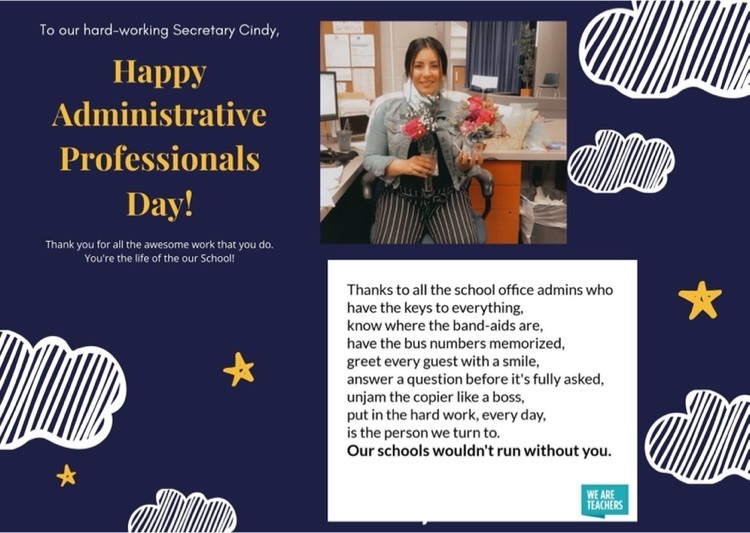 Congratulations to our TEACHER OF THE YEAR! Mrs. Brooks!!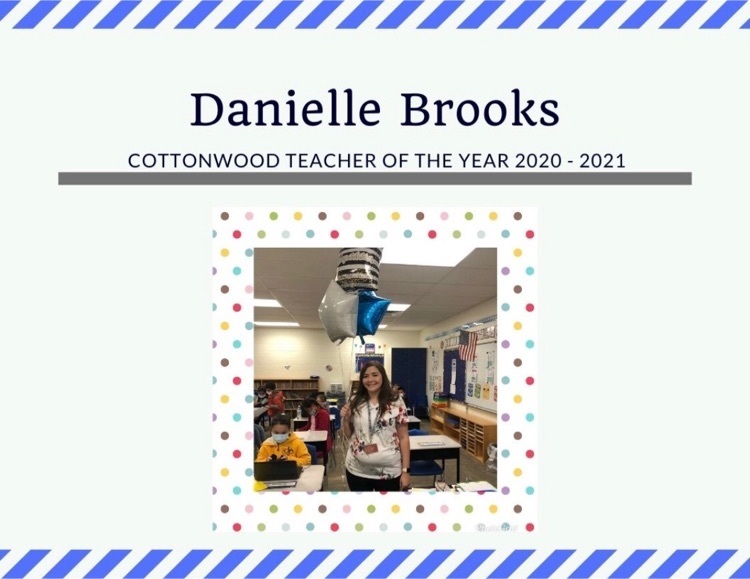 Thank you to the Cottonwood Paraprofessional Team....for the time you devote, the effort you give and the love you show to our students& staff we celebrate you today and every day!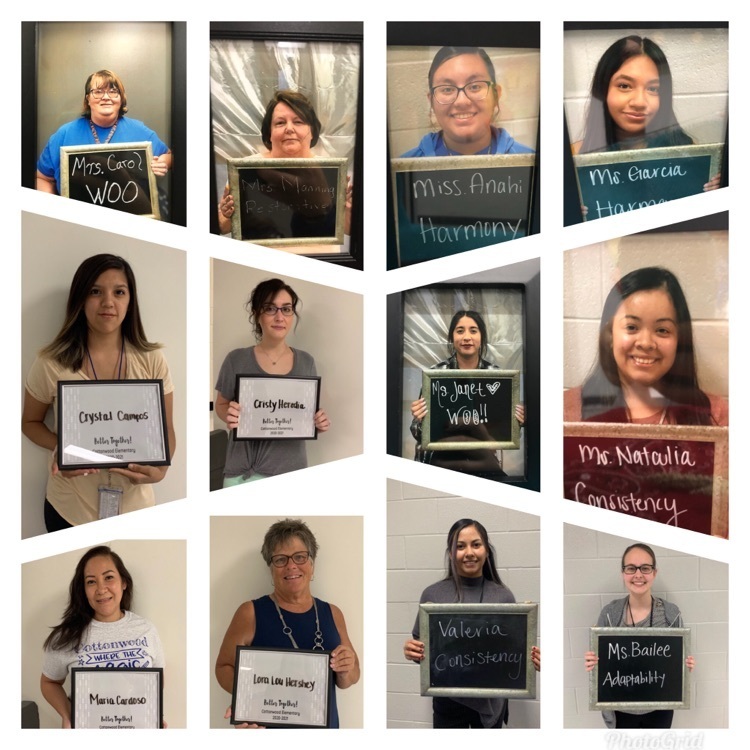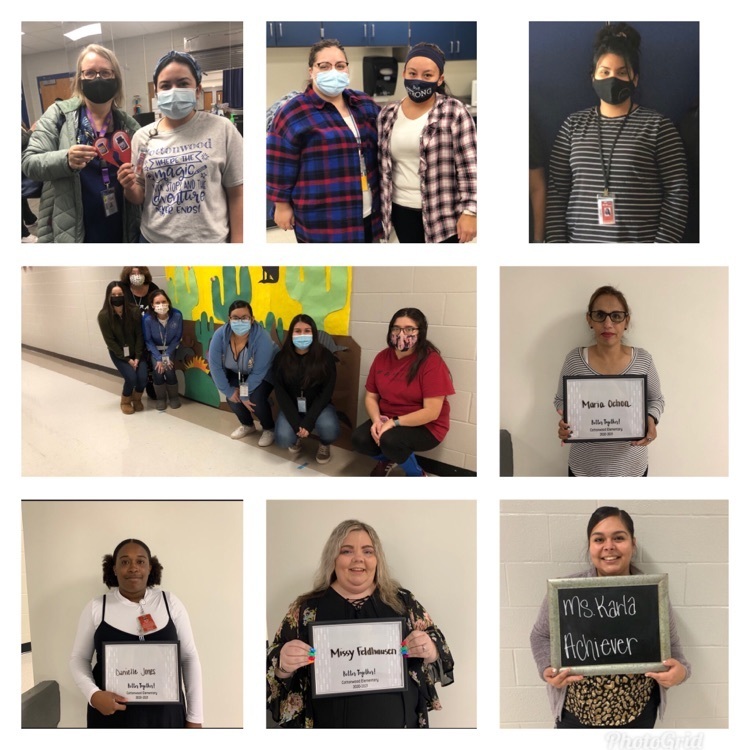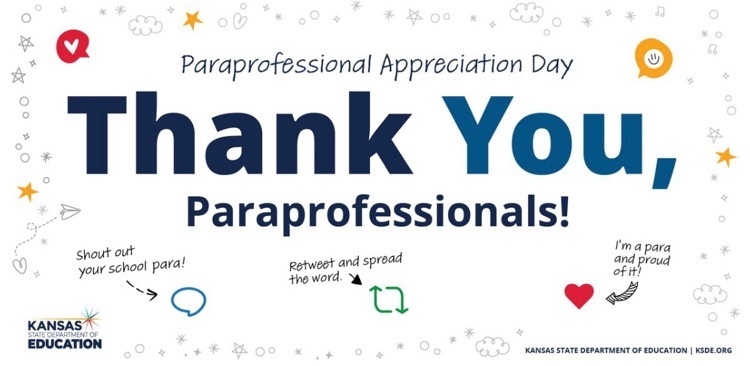 Parent reminders/ recordatorio para Padres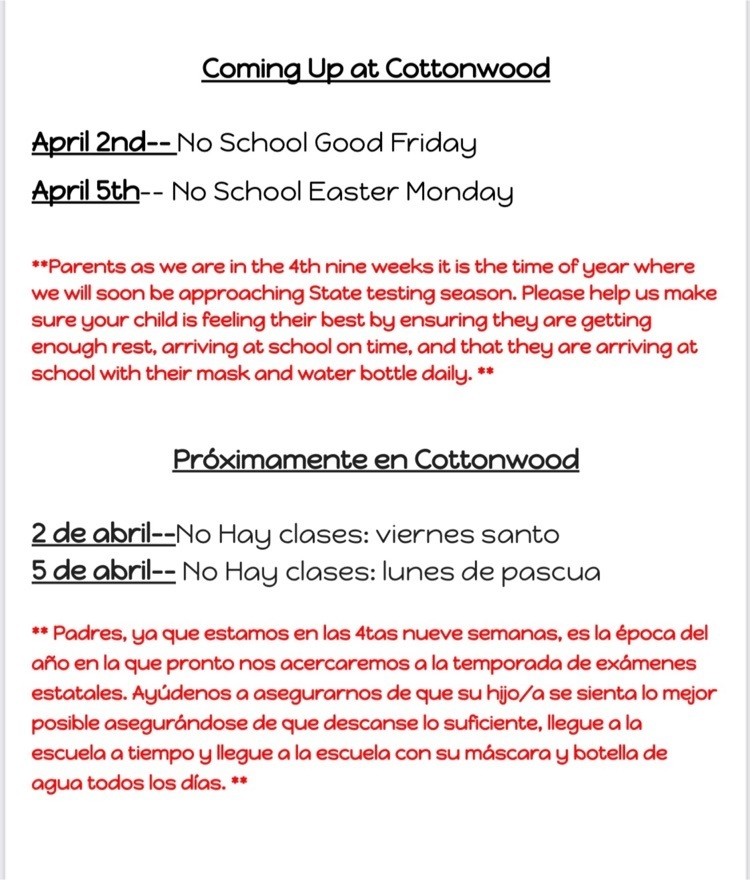 April Breakfast & Lunch Menu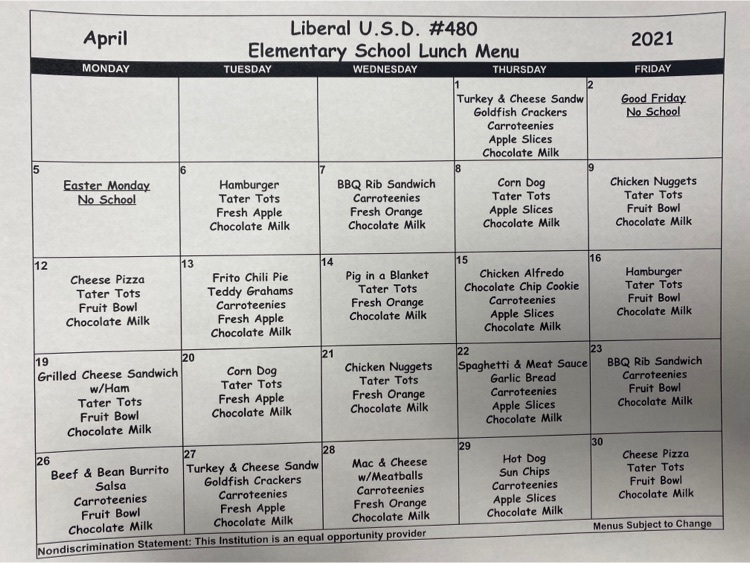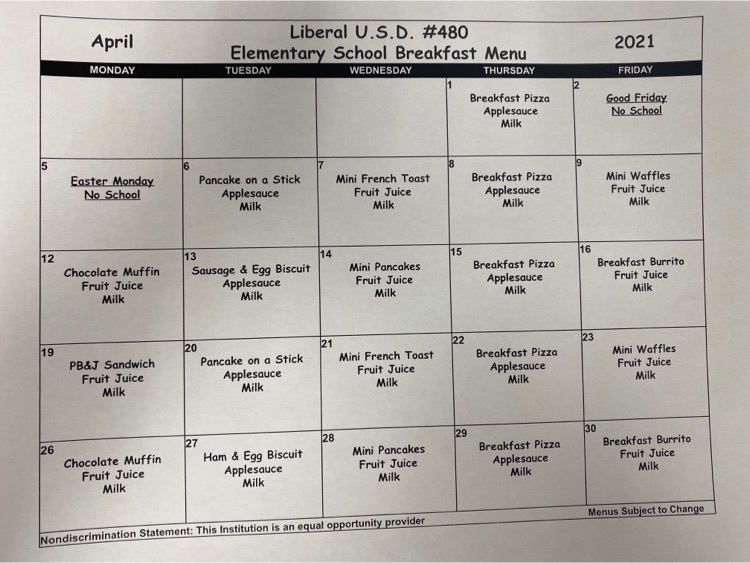 Please enjoy our Cottonwood Elementary 2021 Spring 2nd Grade Music Programs! I am so proud of every class. They have worked very hard to learn and memorize this song. I've been blessed to teach each and every one of them. Thank you! Miss Lacen ¡Por favor, disfrute de nuestros programas musicales de primavera de 2do grado de Cottonwood Elementary 2021! Estoy muy orgullosa de cada clase. Han trabajado muy duro para aprender y memorizar esta canción. He tenido la suerte de enseñar a todos y cada uno de ellos. ¡Gracias! Miss. Lacen Potts-
https://youtu.be/FZIwO38iZHo
Dodge-
https://youtu.be/S45jOJXeioo
Ralston-
https://youtu.be/qlnbXRGEkN8
Johnson-
https://youtu.be/7MskCS2vyNE

Parent Reminders/ Recordatorios para Padres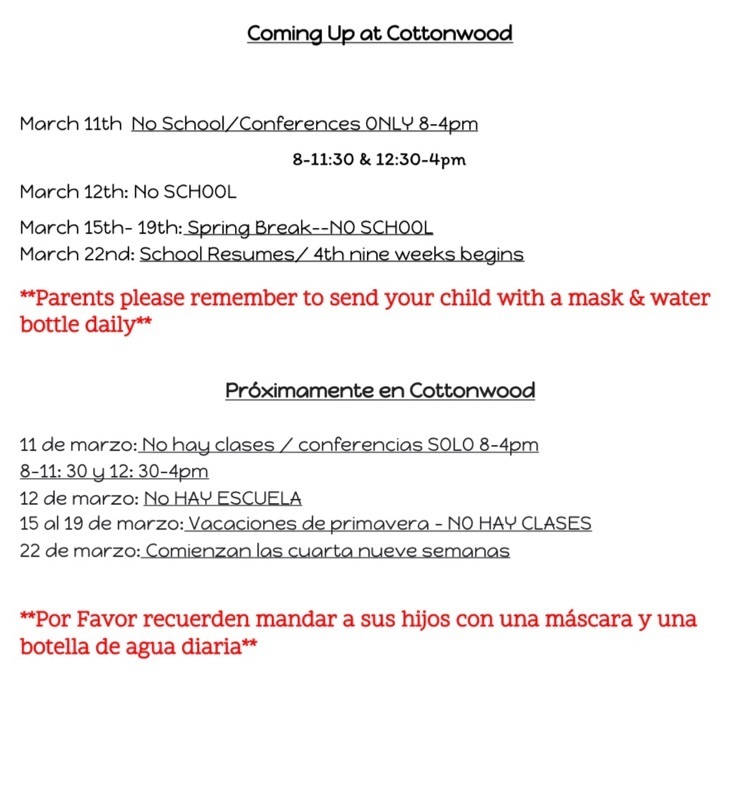 Dear Parents, here at Cottonwood our goal is to keep students safe at all times during the school day, this includes morning drop-off and dismissal. Please remember that we have ONE-WAY traffic in our school parking lot & that our school doors open at 7:30 am. Estimados padres, aquí en Cottonwood nuestro objetivo es mantener a los estudiantes seguros en todo momento durante el día escolar, esto incluye cuando dejan a sus hijos y cuando los recojen al salir en la tarde. Por favor recuerde que tenemos tráfico por sola UNA DIRECCION en el estacionamiento de nuestra escuela y las puertas de la escuela abren a las 7:30 am.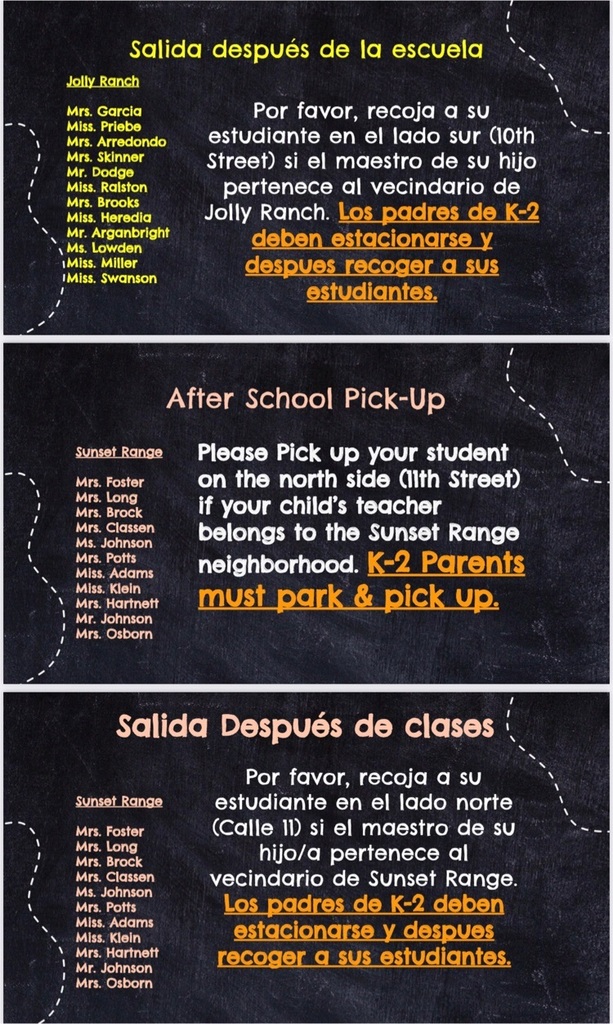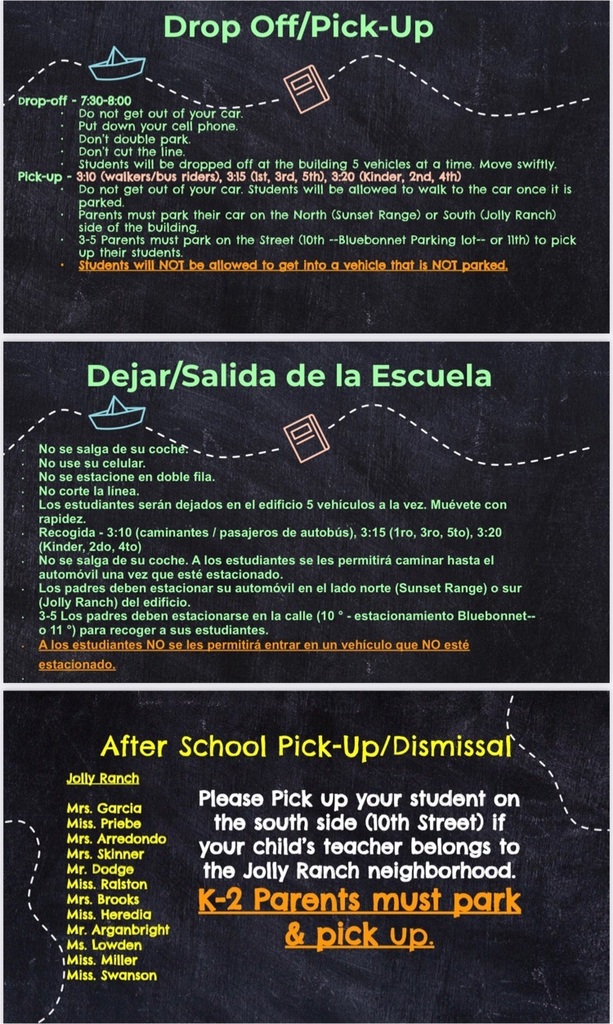 Updated lunch menu for March/ cambios de menú para el mes de marzo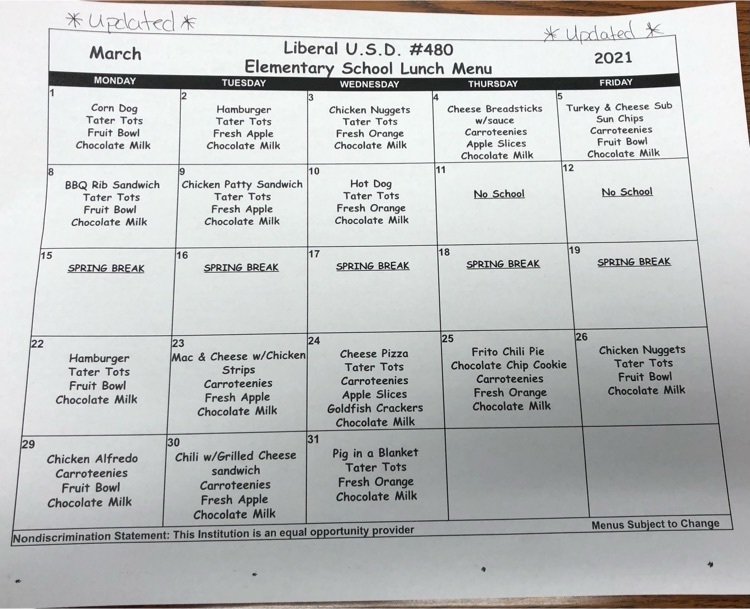 March Breakfast & Lunch Menus Menú de almuerzo y lonche para marzo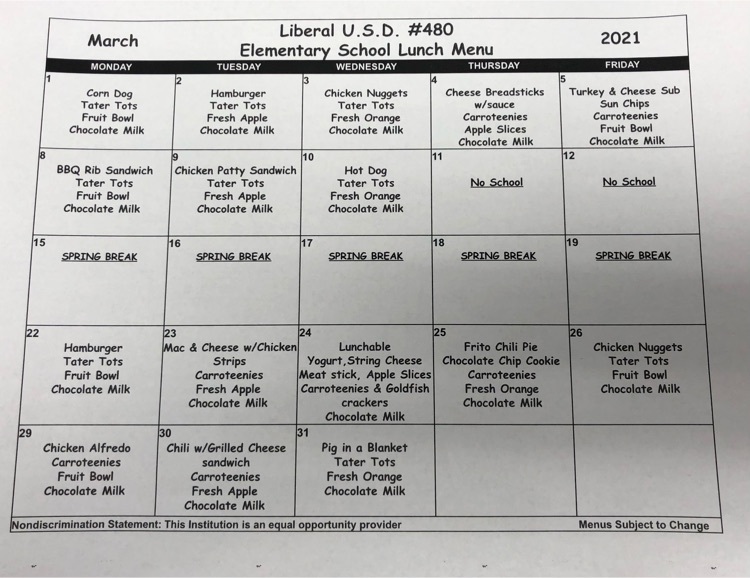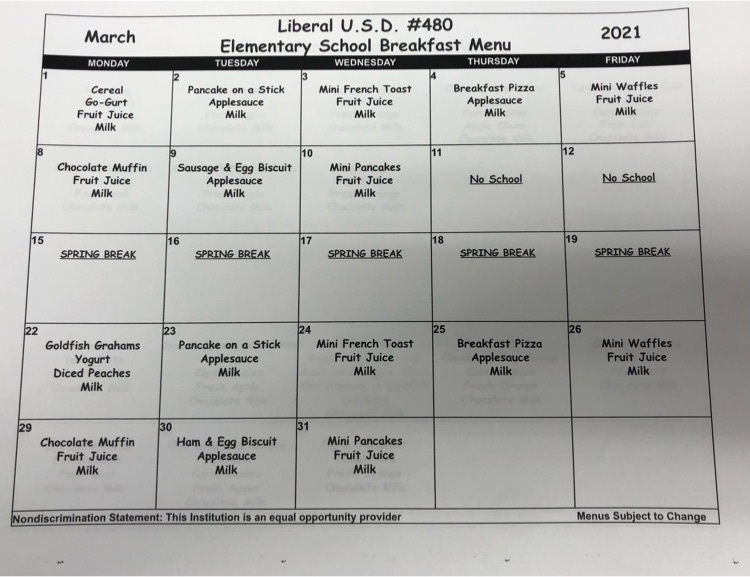 Students will be taking individual & class pictures. Online ordering is available at mylifetouch.com Picture Day ID: EVTRG8CR9 Los estudiantes se tomarán fotos individuales y de clase. Puede. Ordenar en línea también.
www.mylifetouch.com
Picture Day ID: EVTRG8CR9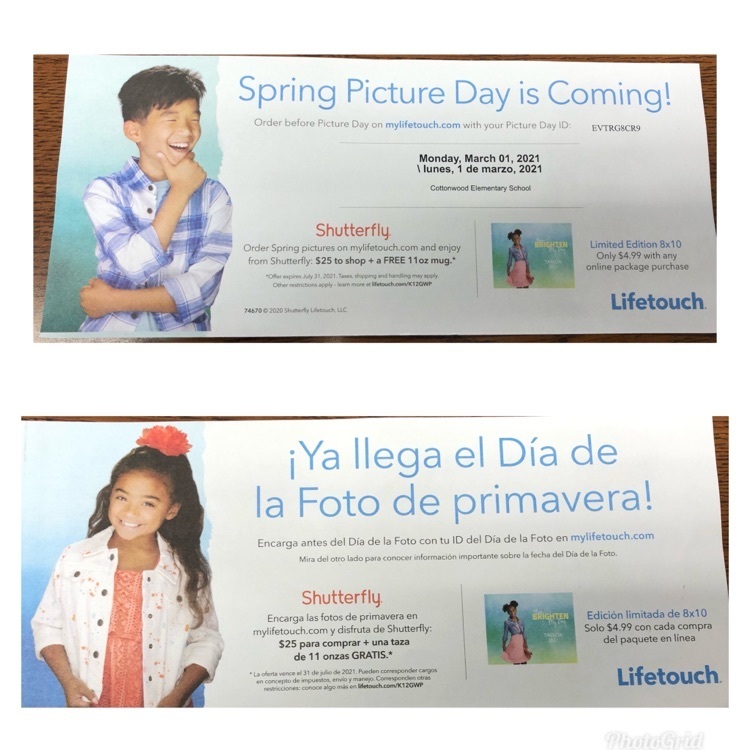 Picture Day is Monday March 1st El día de fotos es el lunes 1 de marzo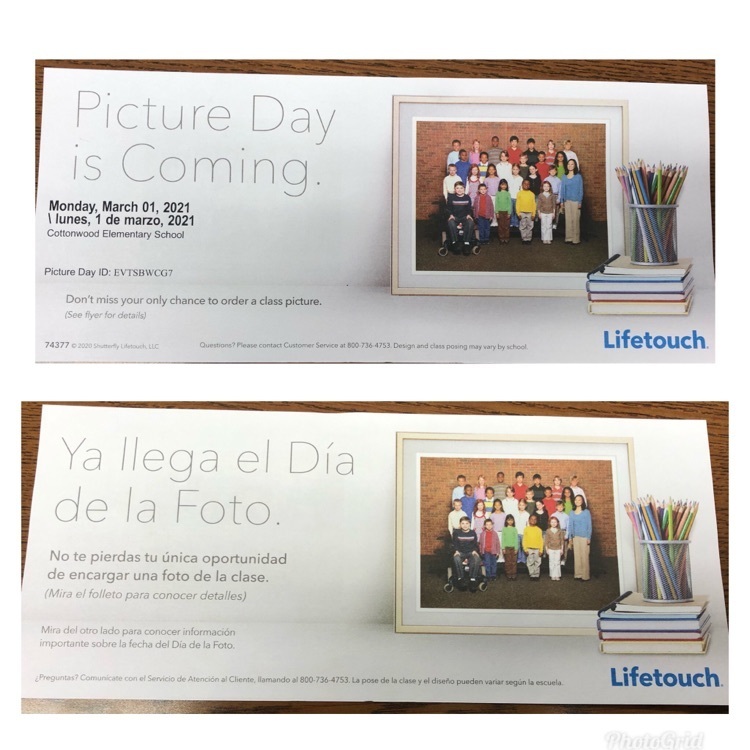 Important/ Importante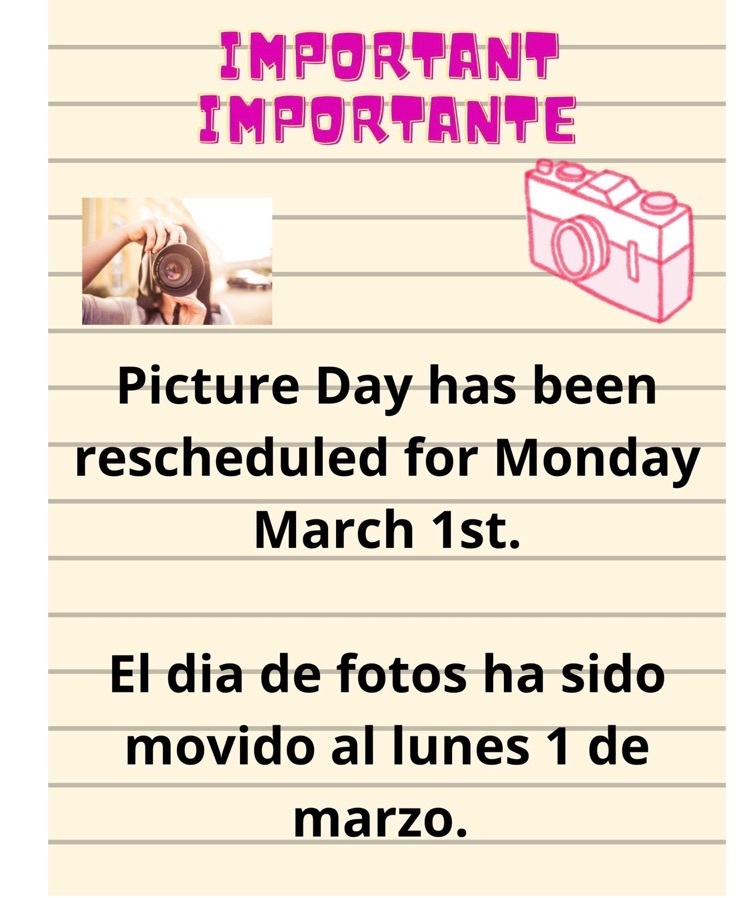 "Last week, nurses at Southwest Medical Center accepted student-made valentines from Cottonwood and MacArthur elementary schools. Kindergarten through 5th grade students made valentines for Liberal nursing home residents and SWMC patients during library class with Ms. Valeria, Ms. Missy, and Mrs. Tuman."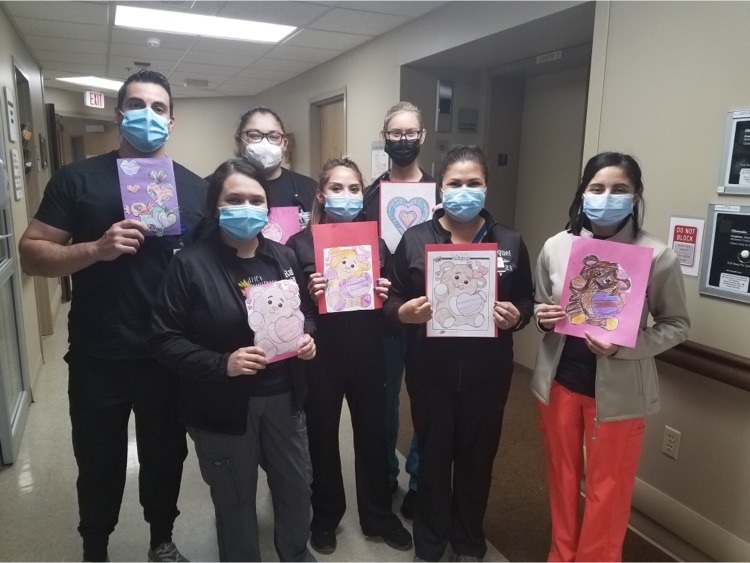 Liberal High School will be in remote learning 2/18 and 2/19. The internet café will be open and daily meaningful contact will still take place.