We would like to recognize our Sheriff and Deputy for the month of September. Mrs. Adams was named our Sheriff and Miss Jones was named out Deputy! Thank you for all you do for Cottonwood and your students!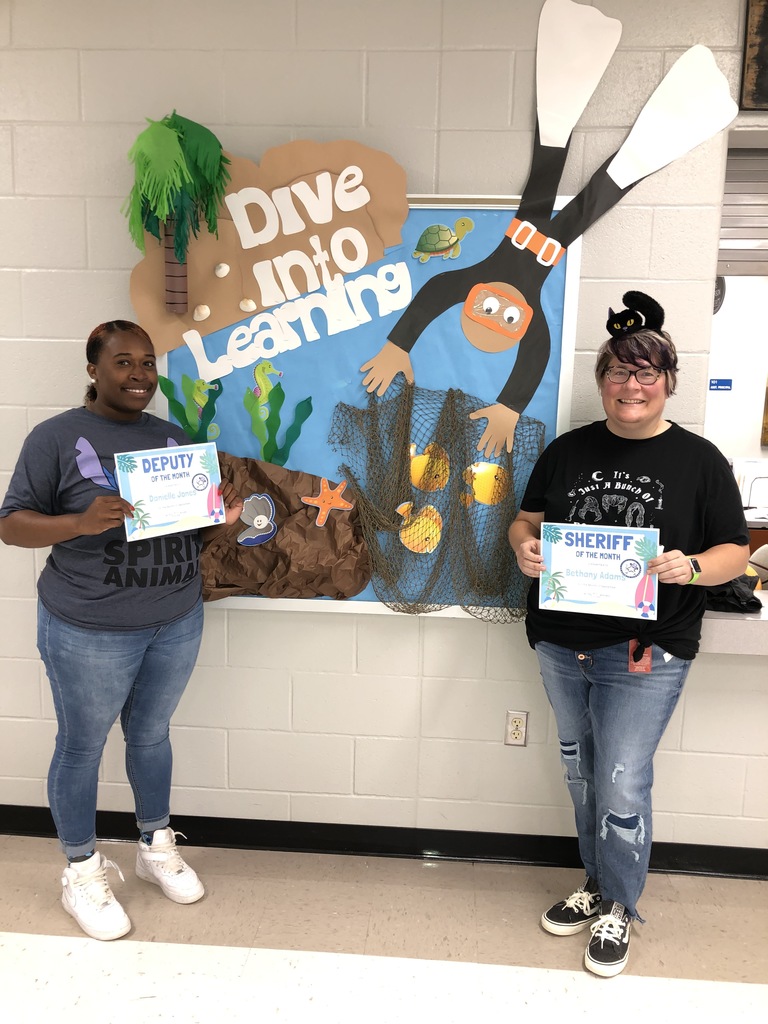 October Breakfast and Lunch Menus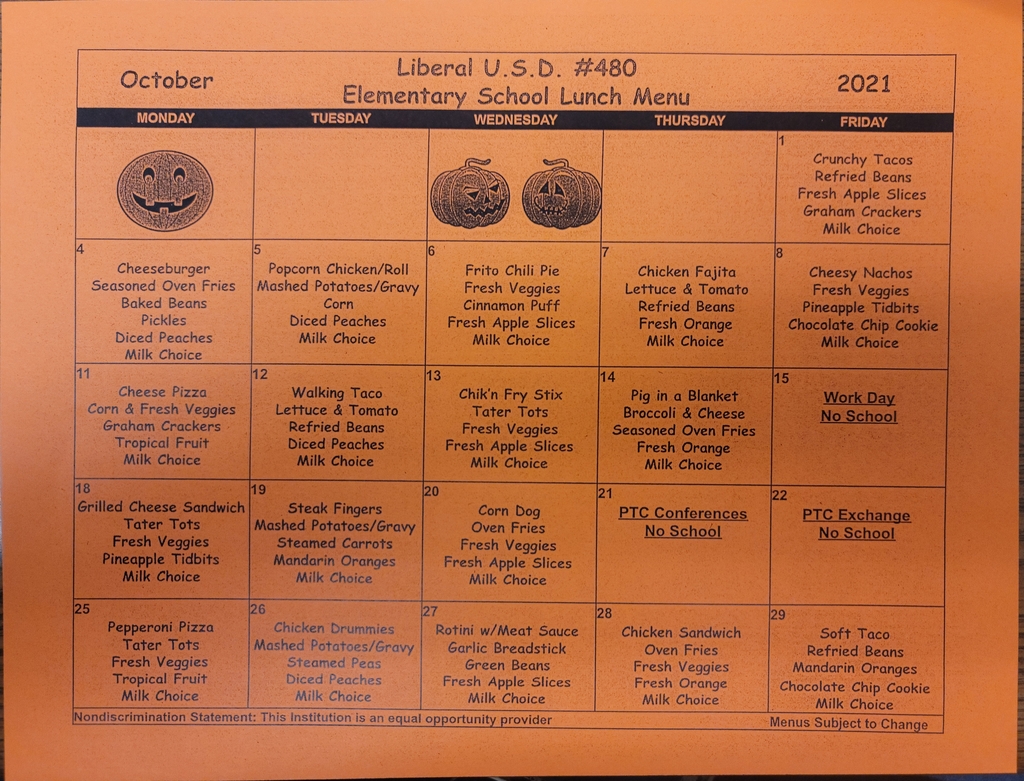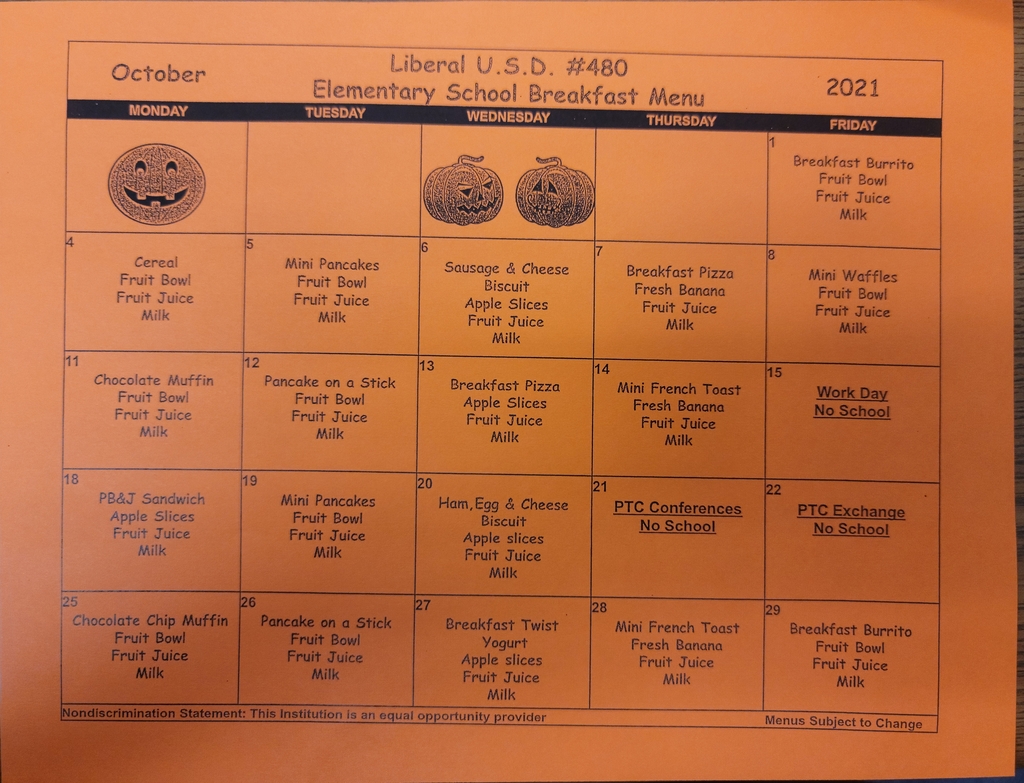 October Calendar! Lots of things happening in the next month here at Cottonwood!!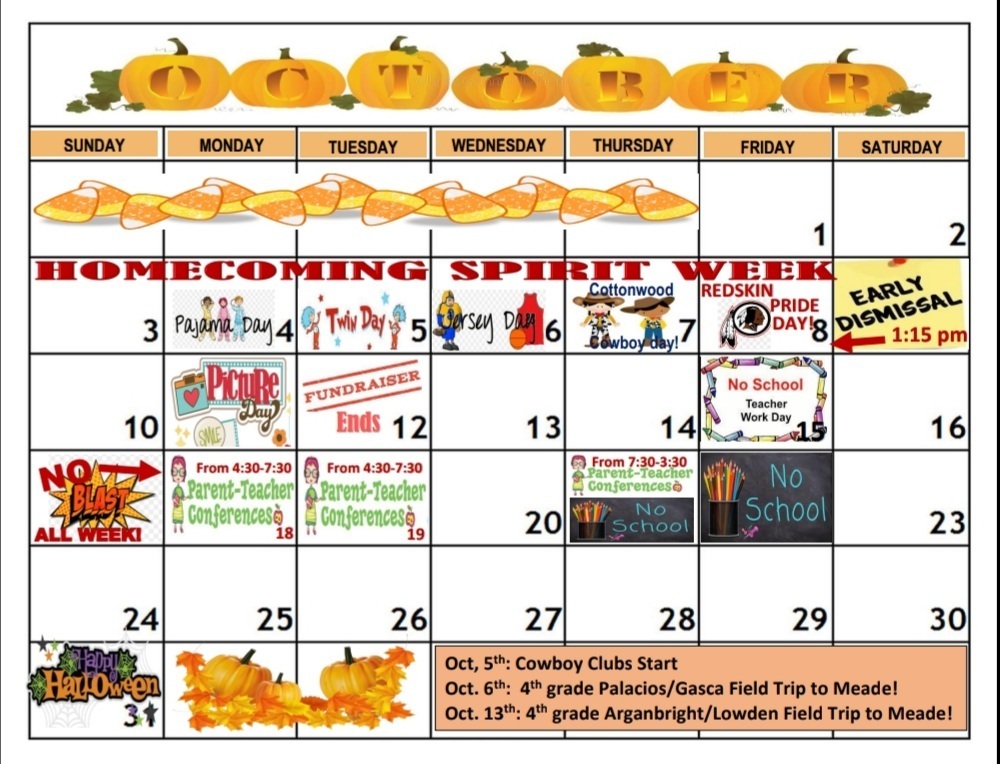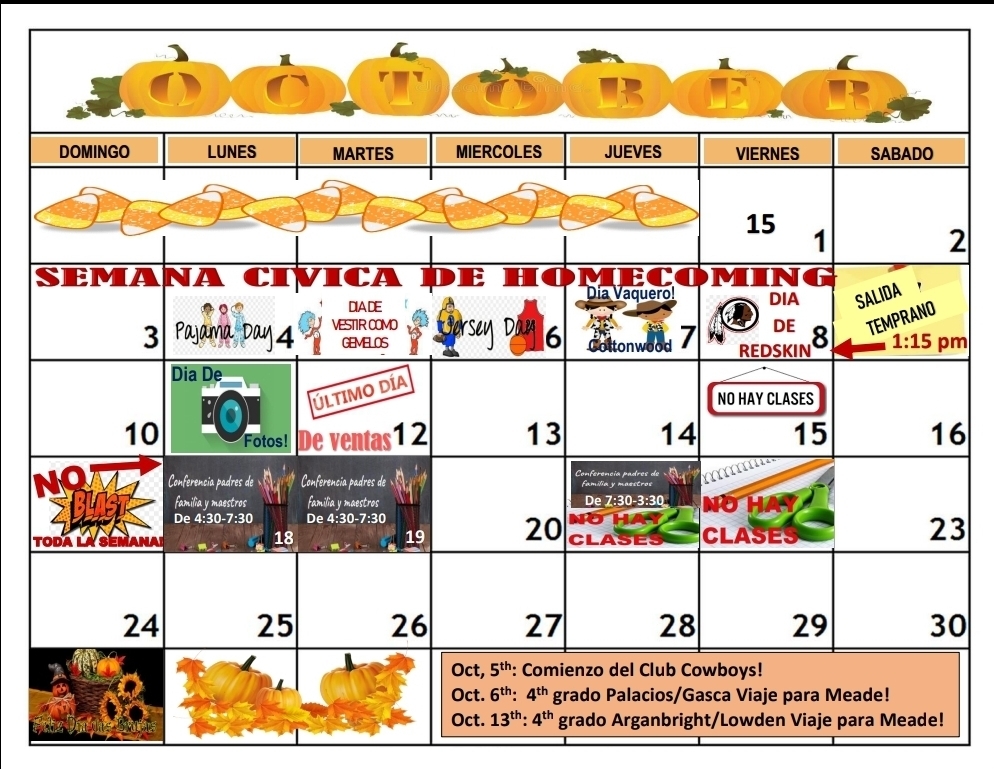 We kicked off our Fall fundraiser here at Cottonwood yesterday! Attached are directions for parents and how to shop. If you have any questions, please get ahold of Mrs. Purdy here at school and she can help you!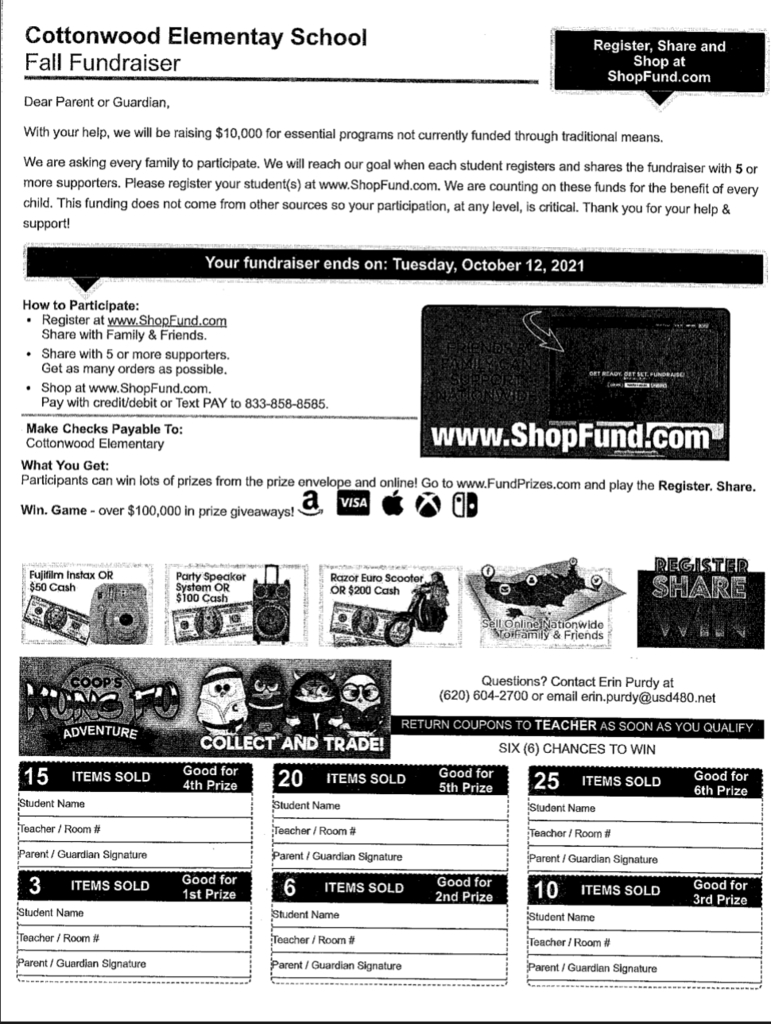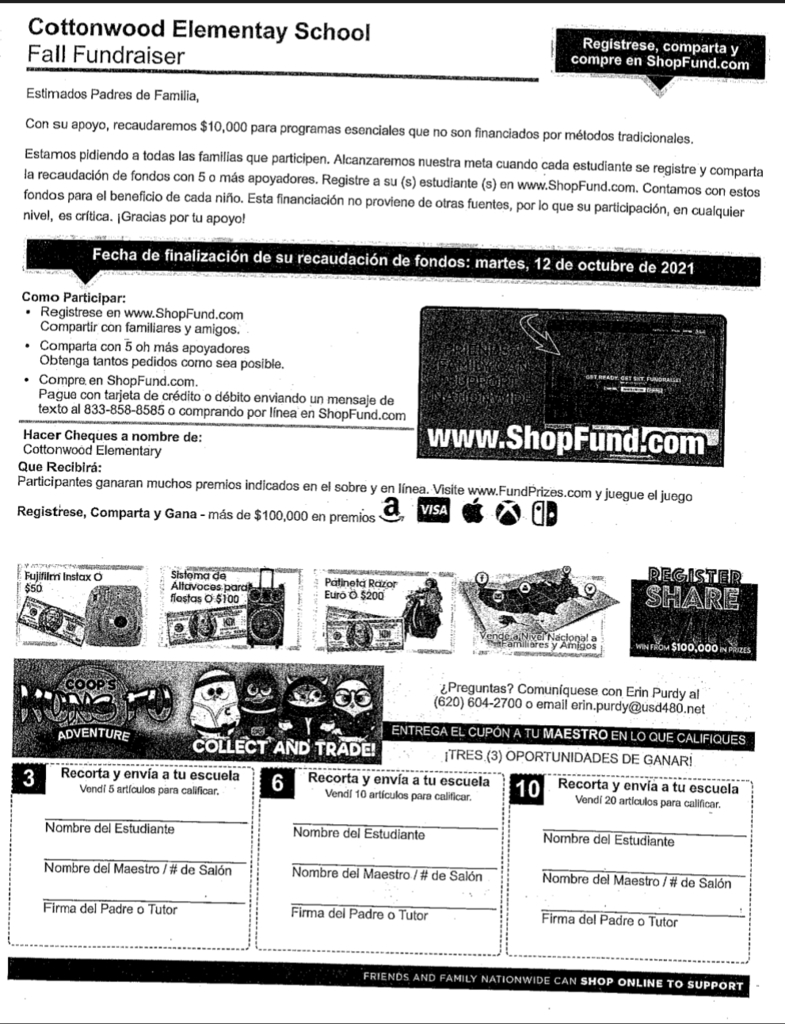 Take your parents to P.E. week is coming NEXT WEEK! Parents, come join your kiddos and experience a fun part of their day here at Cottonwood. We'd love the have you!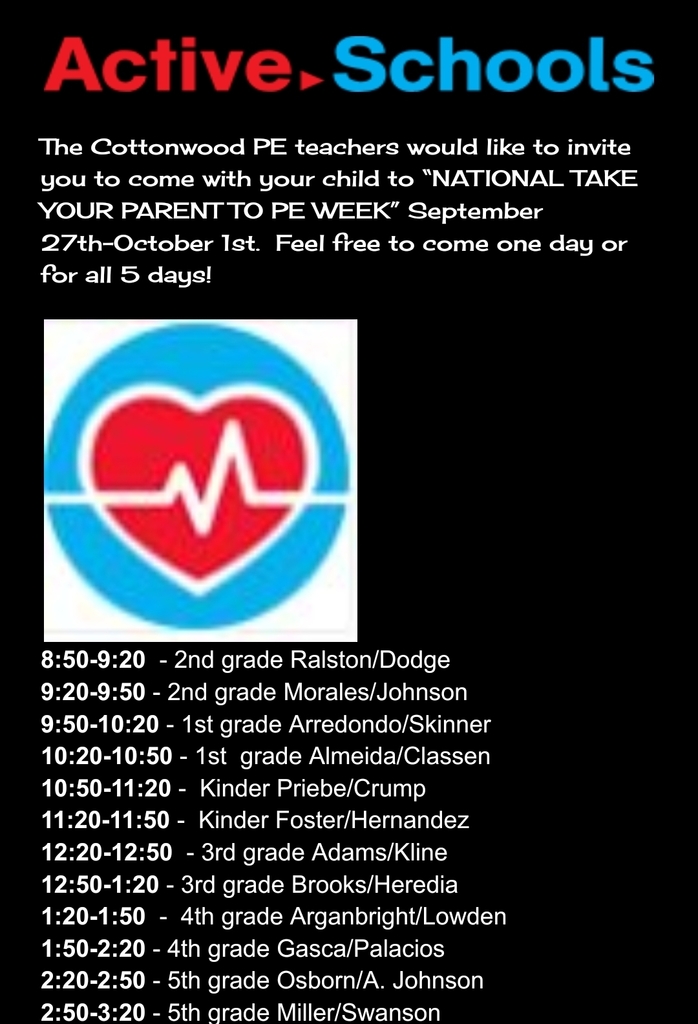 We have a fun opportunity coming up in a couple weeks for parents!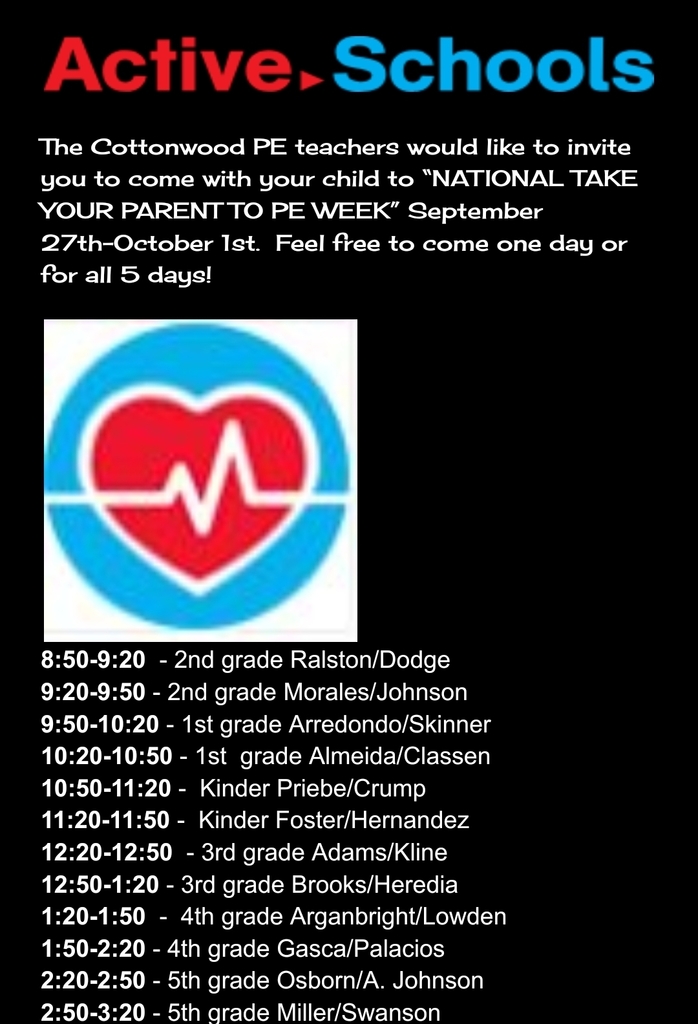 We were honored to be able to recognize and honor our local first responders and current and veteran military personnel at Cottonwood for Patriot Day 2021!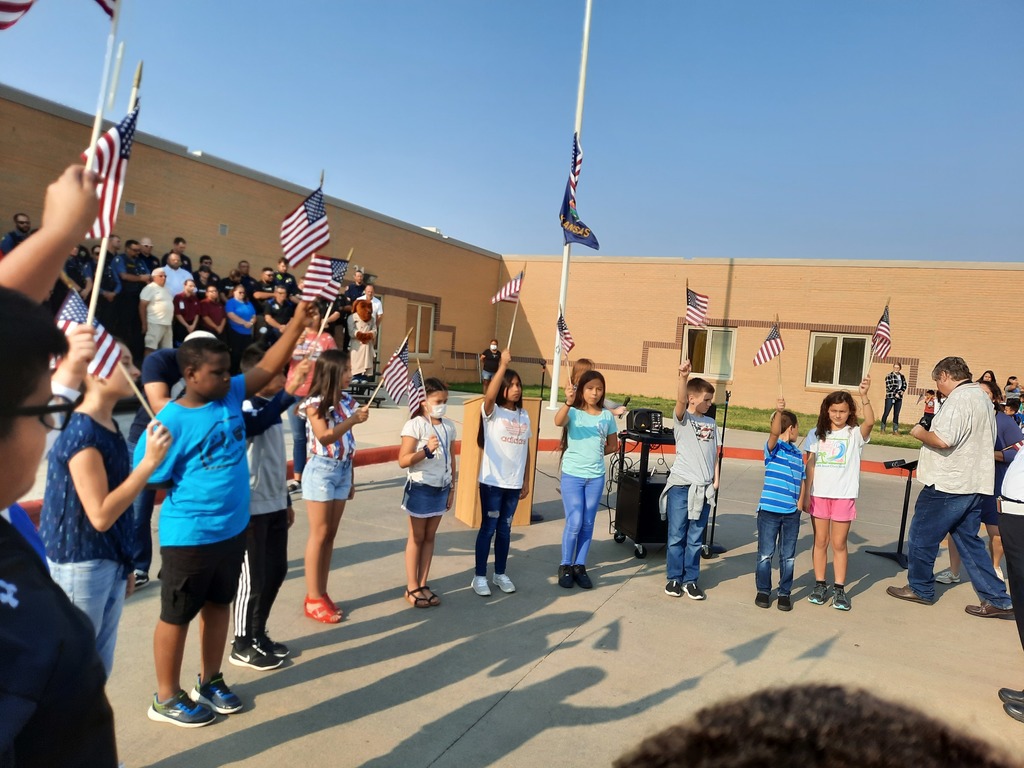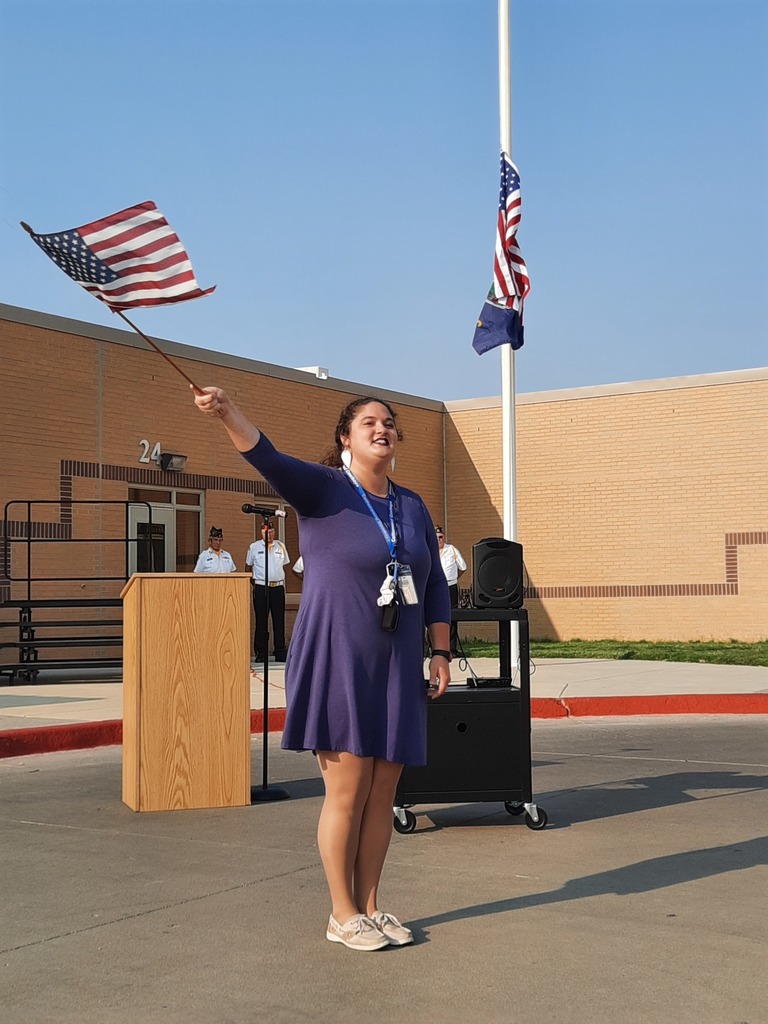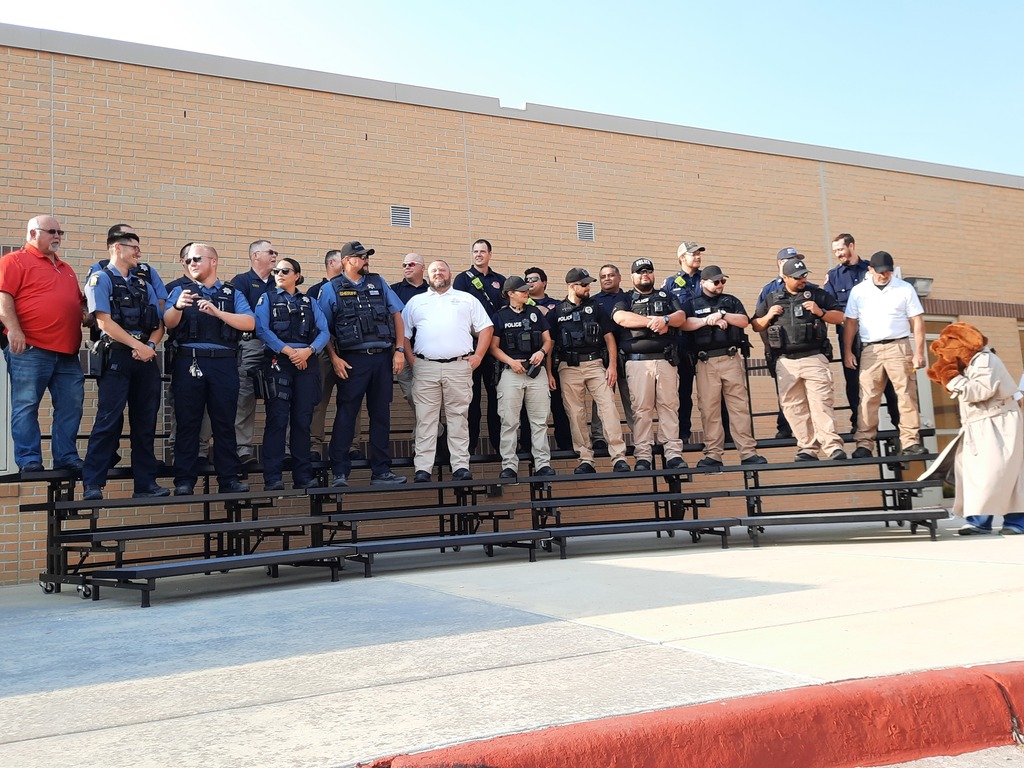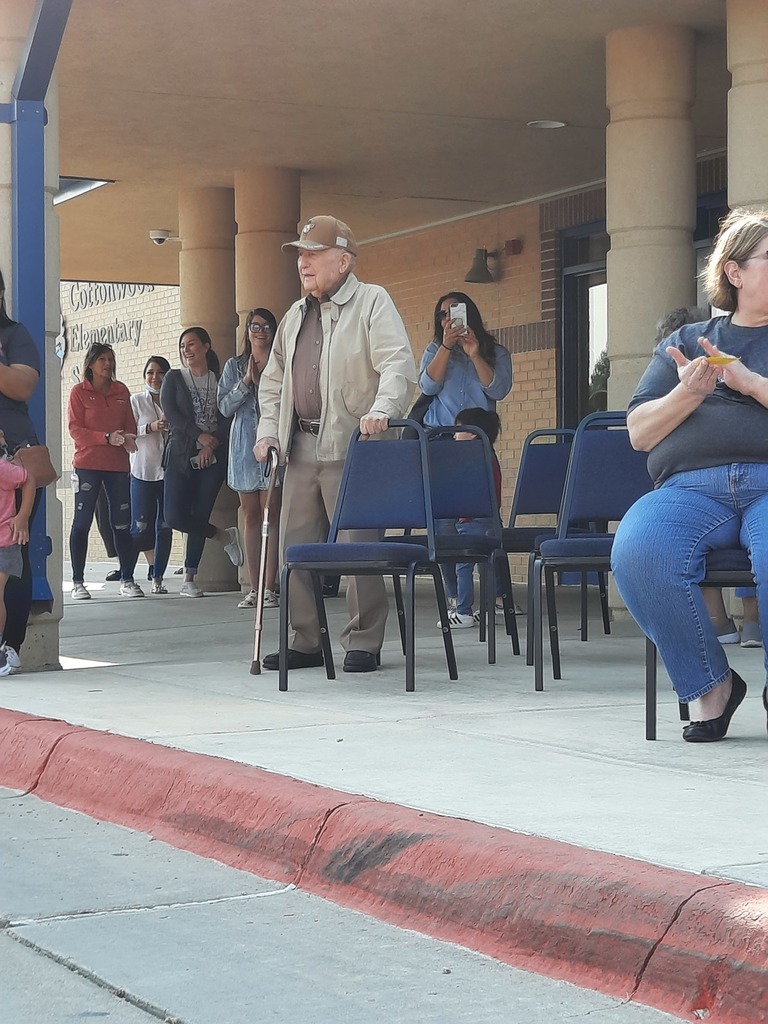 Join us tomorrow for Patriot Day! We will honor all first responders and all past and present military personnel. We will begin at 9:30! Please do not park in the North parking lot. That will be where our presentation will be held! We hope to see you there!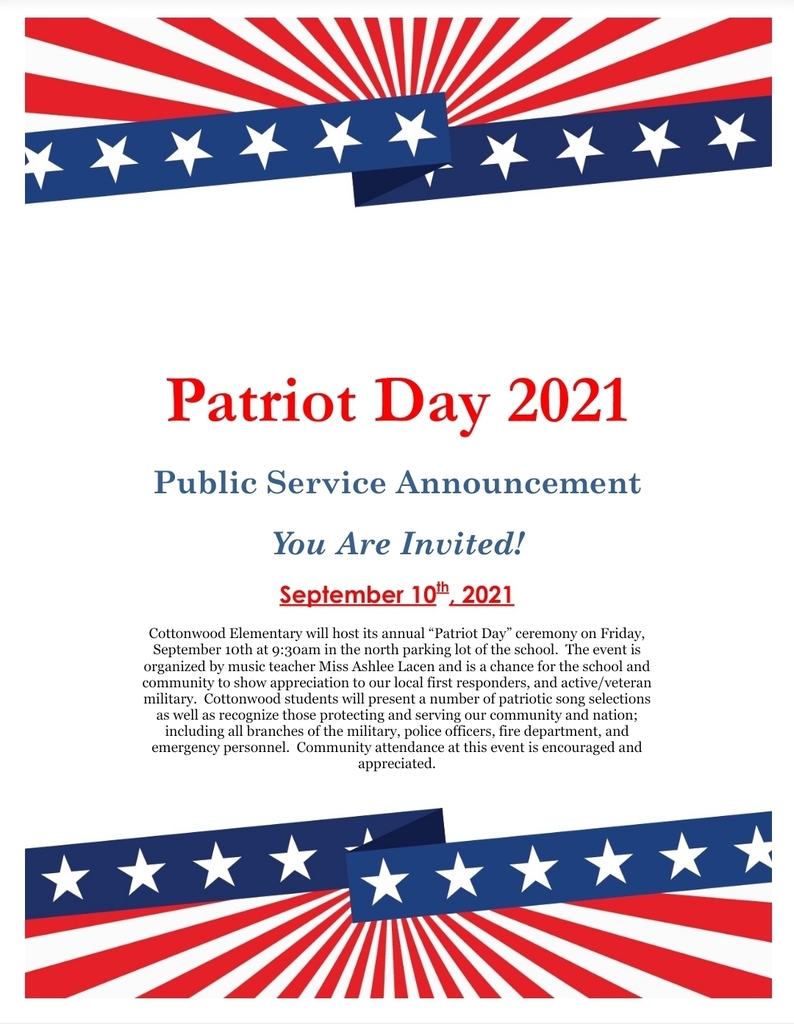 September Breakfast and Lunch Menus are here!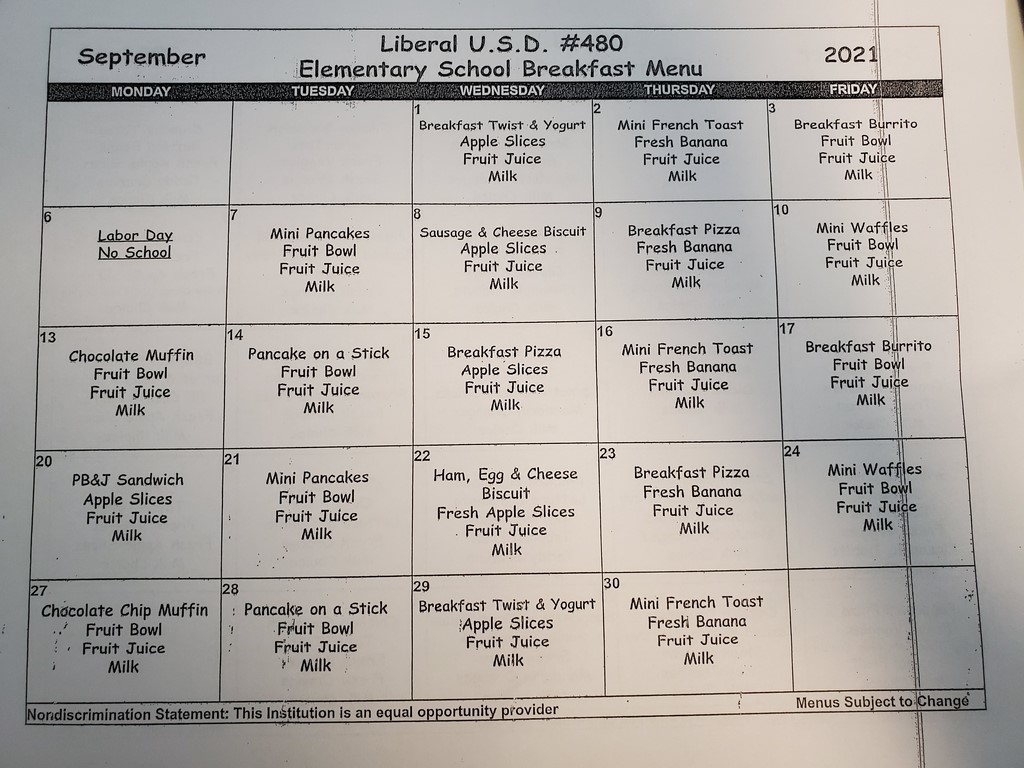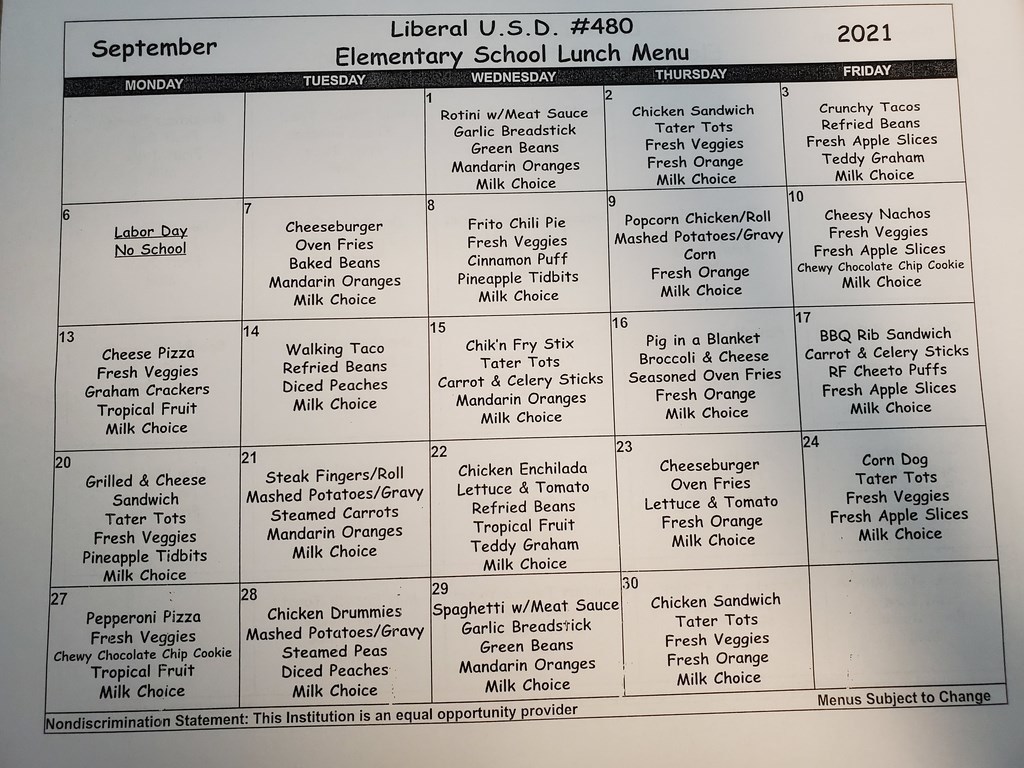 Opportunities for our students to stay active over the summer. Oportunidades para que los niños sean activos durante el verano.

Family Days at Cottonwood Library/ Dias de Familia en la biblioteca de Cottonwood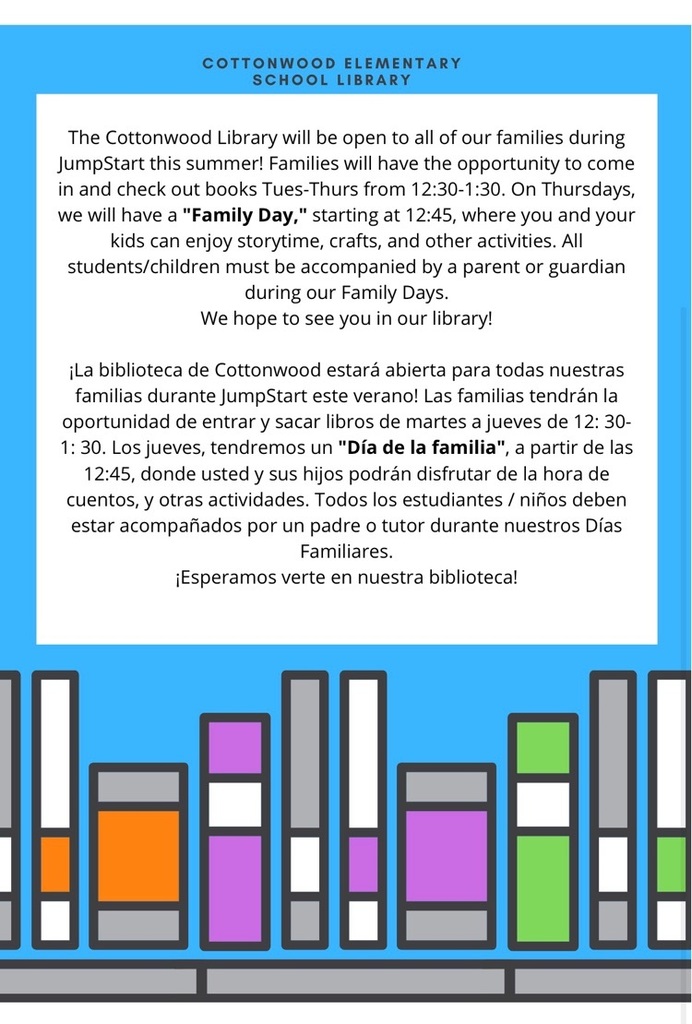 Summer Meals information Información de comidas de verano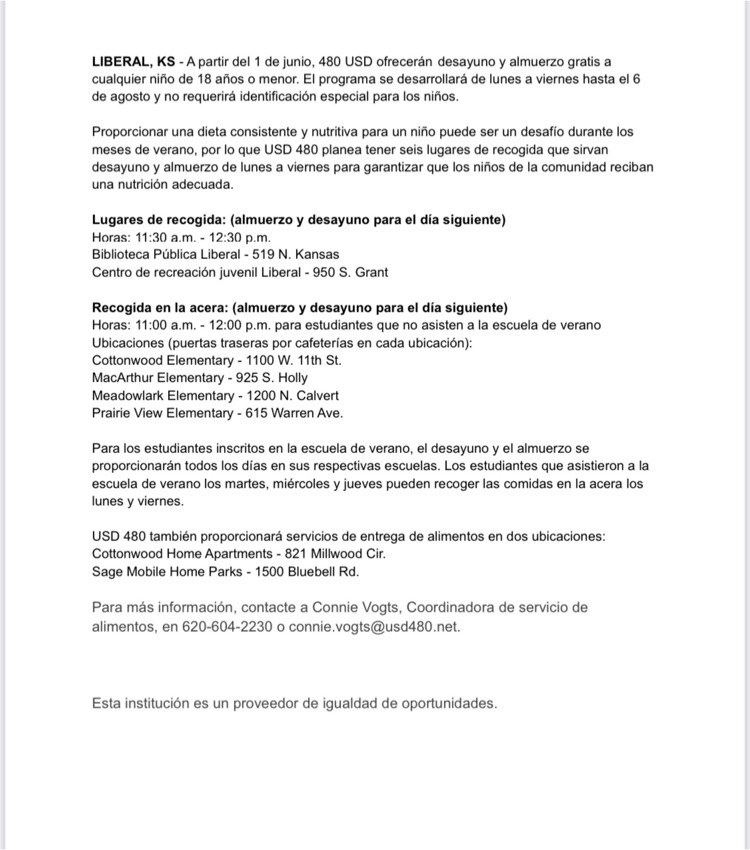 Mrs. Mettlen & Mr. Evans were recognized for 25 years of service in the district. Additionally they received the KU educators certificate for 25 years of service in Education. Mrs. Lucero, Mrs. Lowden, Mrs. Foster, Mr. Fisher & Mrs. Arredondo were recognized for 10 years of Tenure with USD 480.

We want to thank our cafeteria staff for a wonderful year of hard work & dedication.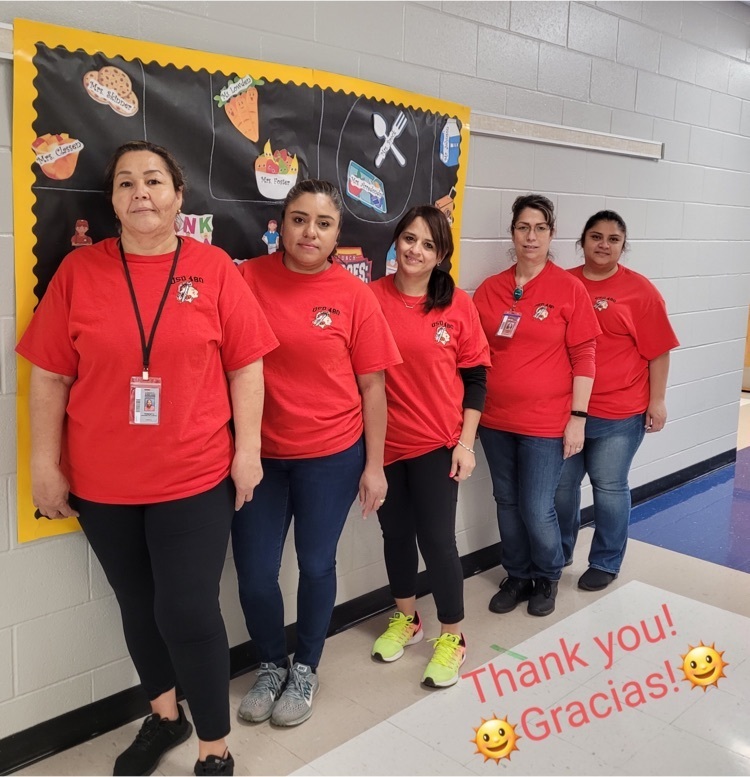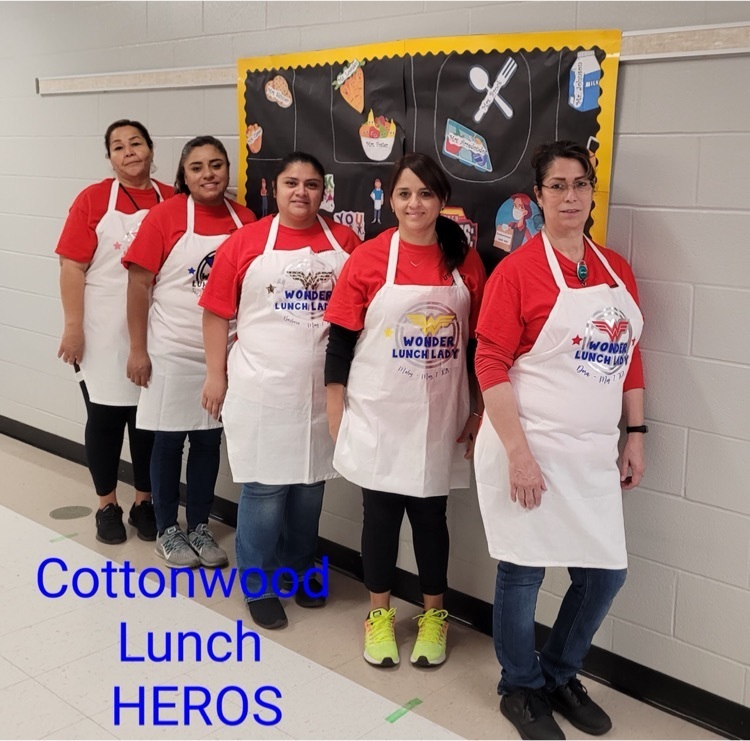 Join us to Celebrate our 5th Grade & Kindergarten Students Tomorrow! ¡Únase a nosotros para celebrar a nuestros estudiantes de quinto grado y kinder mañana!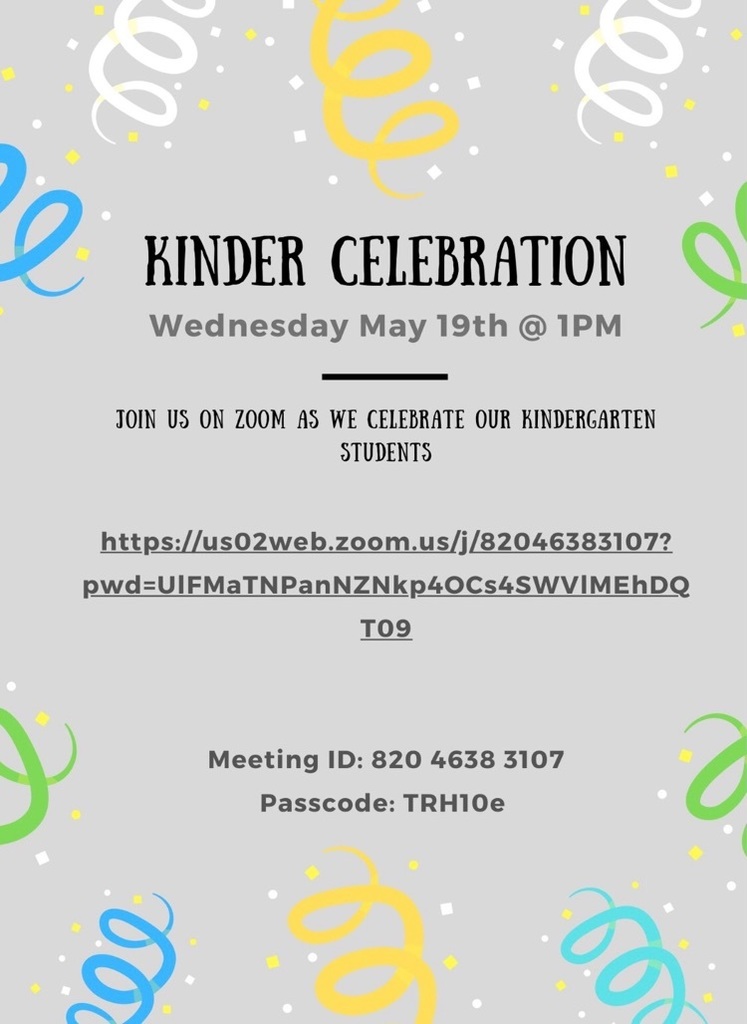 Join us for Cottonwood's Talent Show tomorrow at 8:30am Click on the Link in the attachment to watch live! Únase a nosotros para el Talent Show de Cottonwood mañana a las 8:30 am ¡Haga clic en el enlace en el archivo adjunto para verlo en vivo!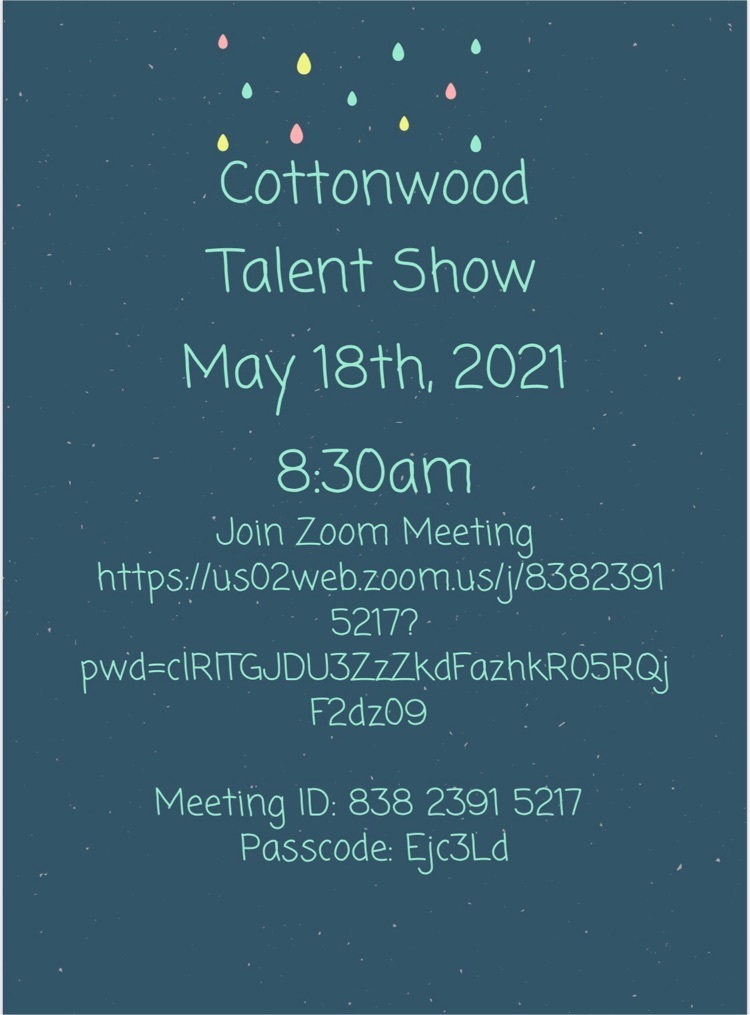 Yearbook signings will take place tomorrow afternoon. Yearbooks are still available for sale in the office for $12. Las firmas del anuario se llevarán a cabo mañana por la tarde. Los anuarios todavía están disponibles para la venta en la oficina por $ 12.

3rd-5th grade students may bring bikes or scooters tomorrow for Field Day. Los estudiantes de 3º a 5º grado pueden traer bicicletas o patinetas mañana para el día de campo.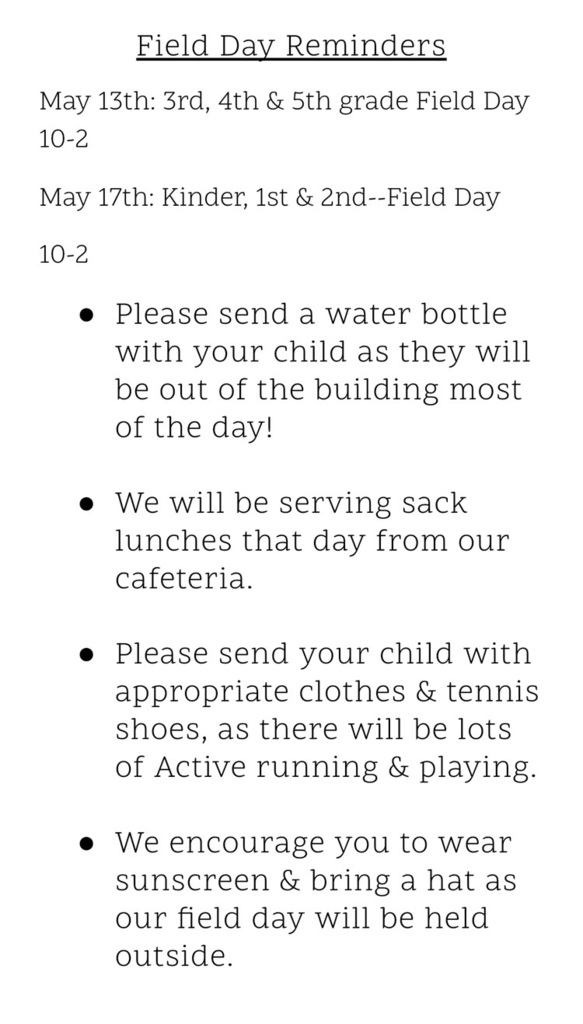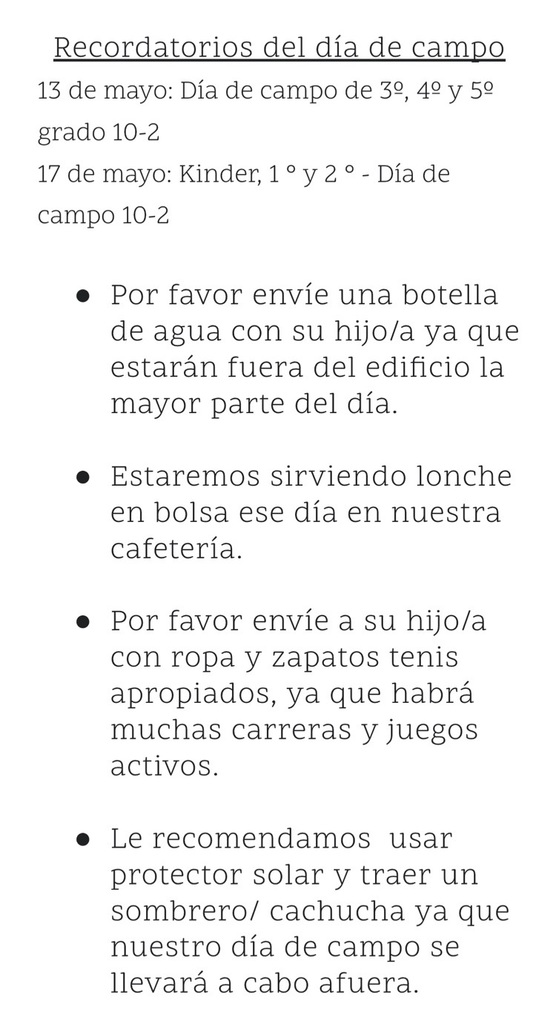 Parents please make sure you have your child check the lost & found for any missing jackets, sweaters or lunch boxes. Padres por favor haga que su hijo/a revise la área de artículos perdidos si le faltan chámaras, sudaderas or otros artículos.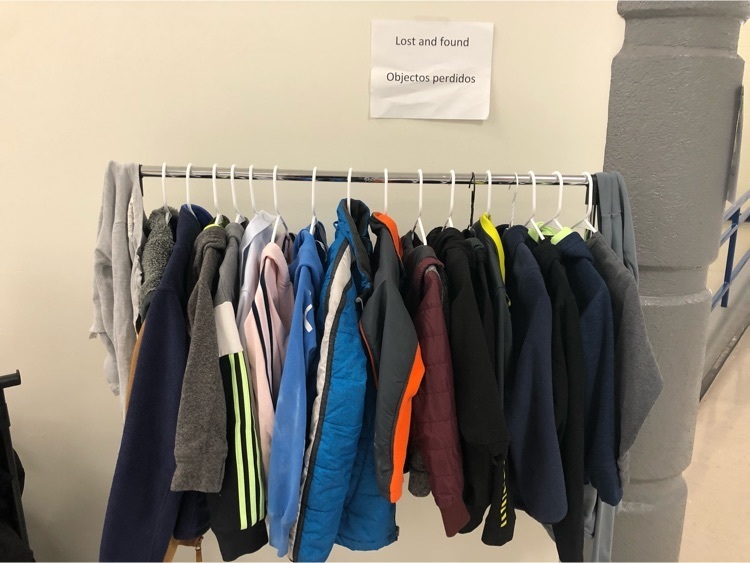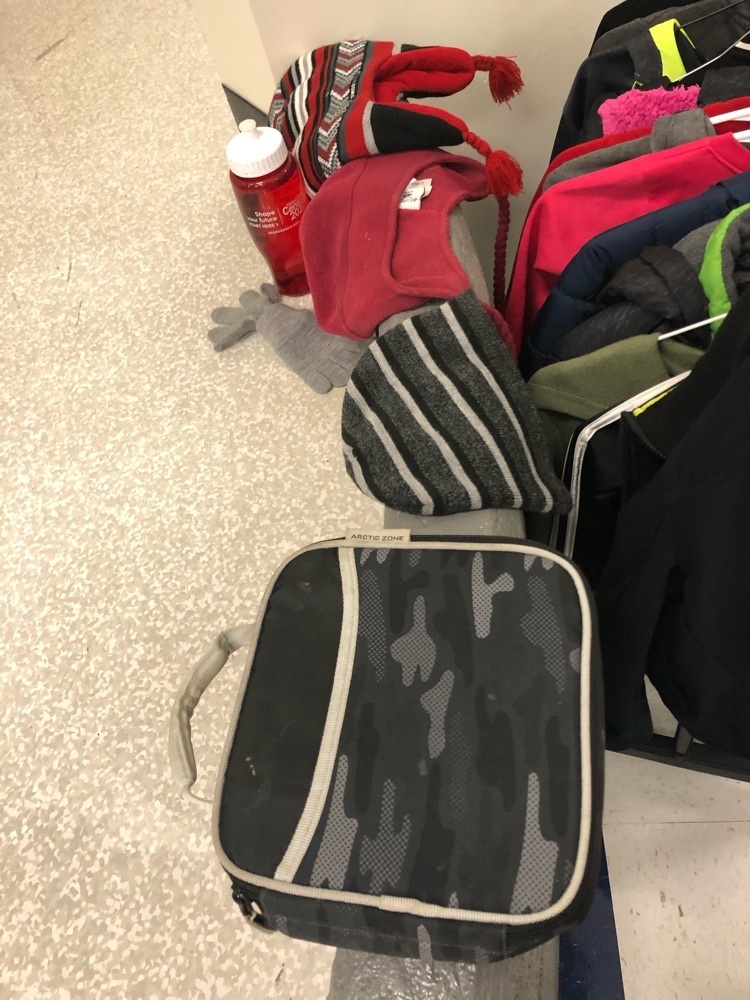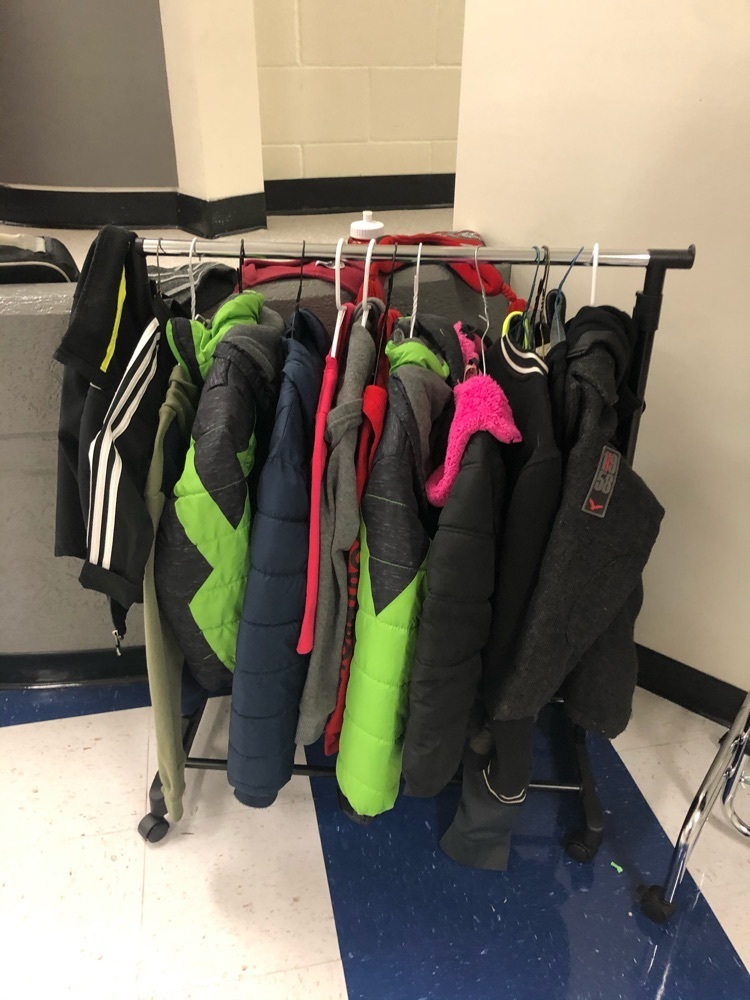 Tonight three 5th grade students, Miranda, Fabian & Savannah, presented Cottonwoods Scholarship at the LHS Scholarship Banquet. This year our 5th graders were able to gift Three $230 scholarships to previous Cottonwood students, this year thanks to the Dodgeball Tournament and Valentine's Day Shop at CW.