Don't miss out on our 4th and 5th Grade Fall Concert this Thursday, November 3rd at 6:30!

Another Trick-or-Treating opportunity for your kiddos to enjoy!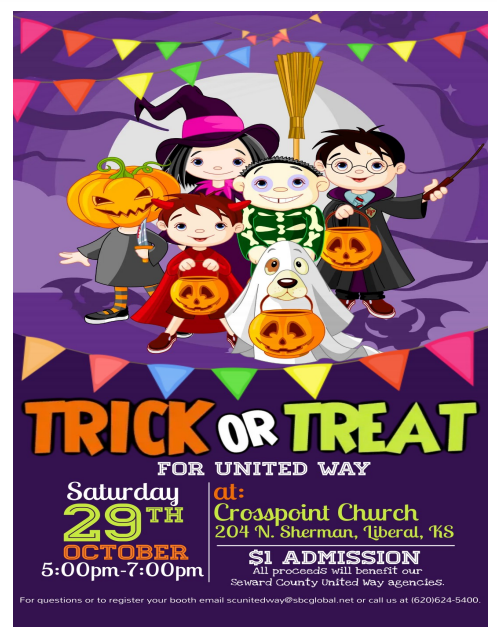 Cottonwood's Annual Parade of Costumes will be Monday, October 31st! Please see the flyer for more details.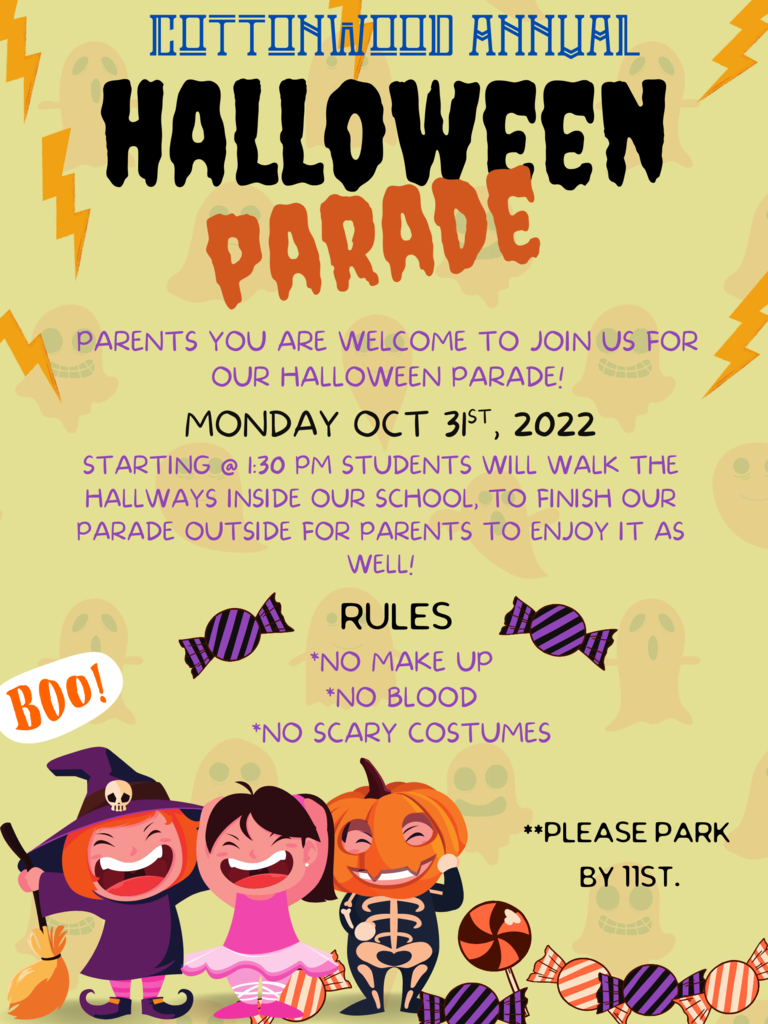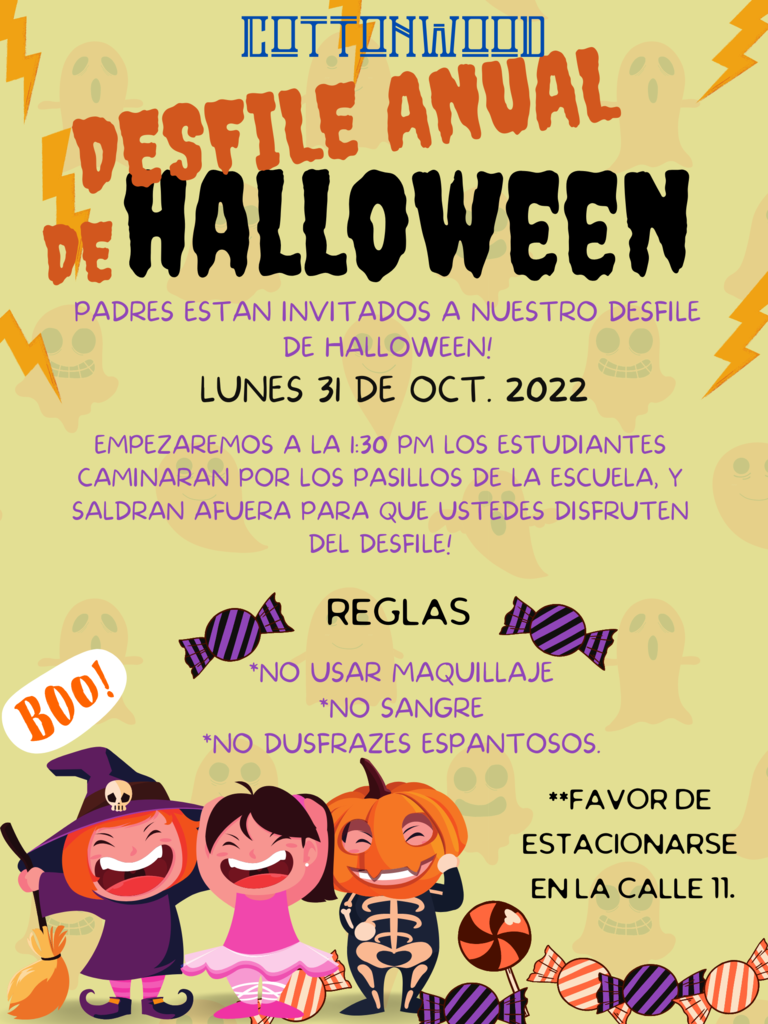 Don't miss out on this fun trick-or-treating event for the kids!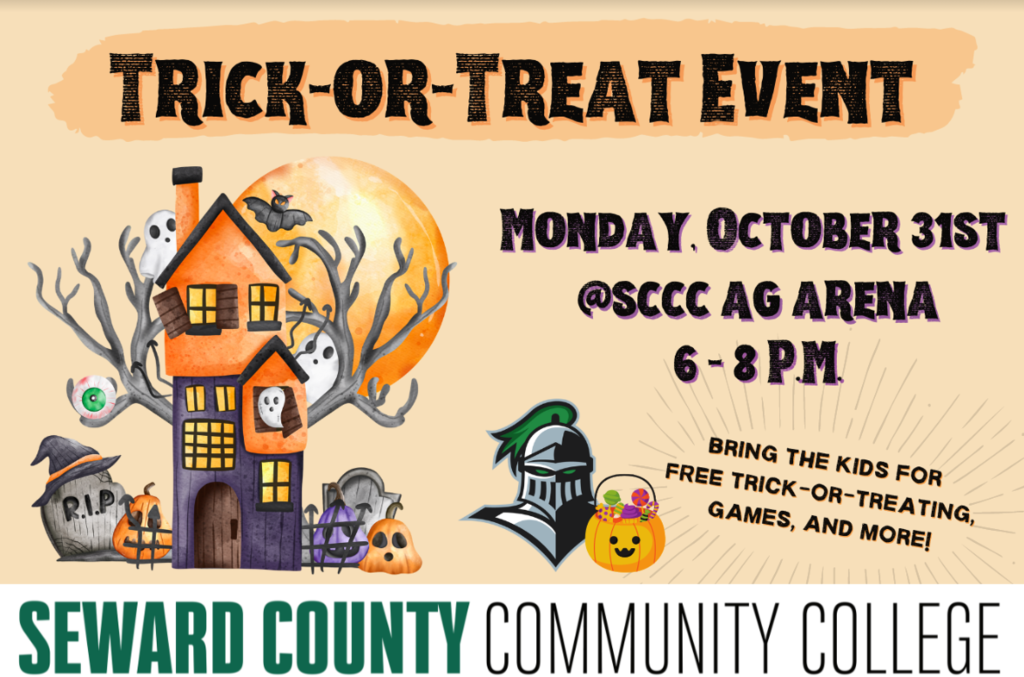 Resource Round-Up Saturday, November 12th

Don't forget about our Red Ribbon Week dress up days this week!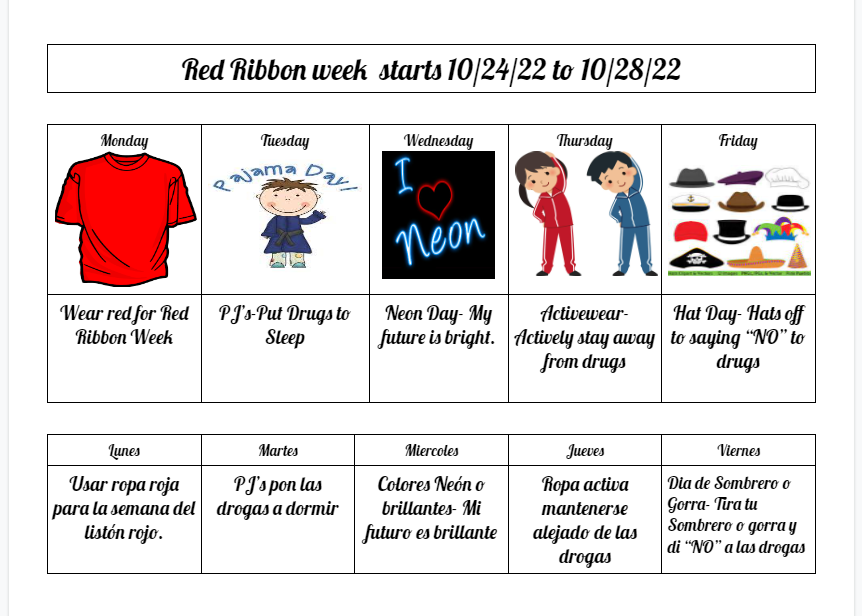 Please join us for our 2nd and 3rd Grade Fall Concert this Thursday, October 27th at 6:30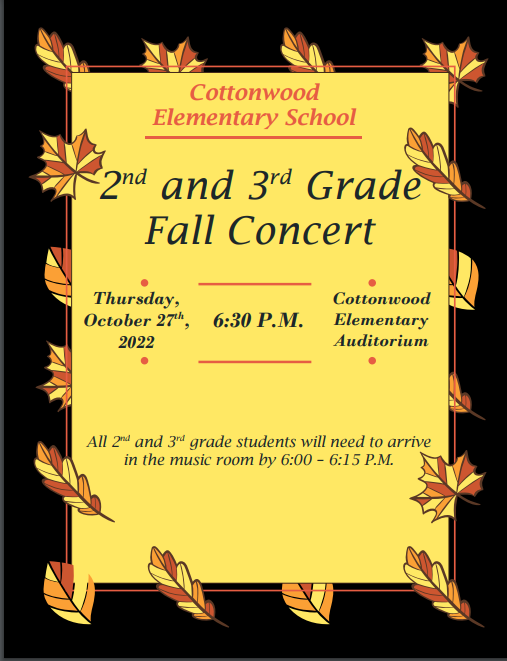 Mrs. Crump's Student of the Week for last week was Vanessa! She works hard in class and is friends with everyone! There is never a dull moment when Vanessa is around! Great job Vanessa!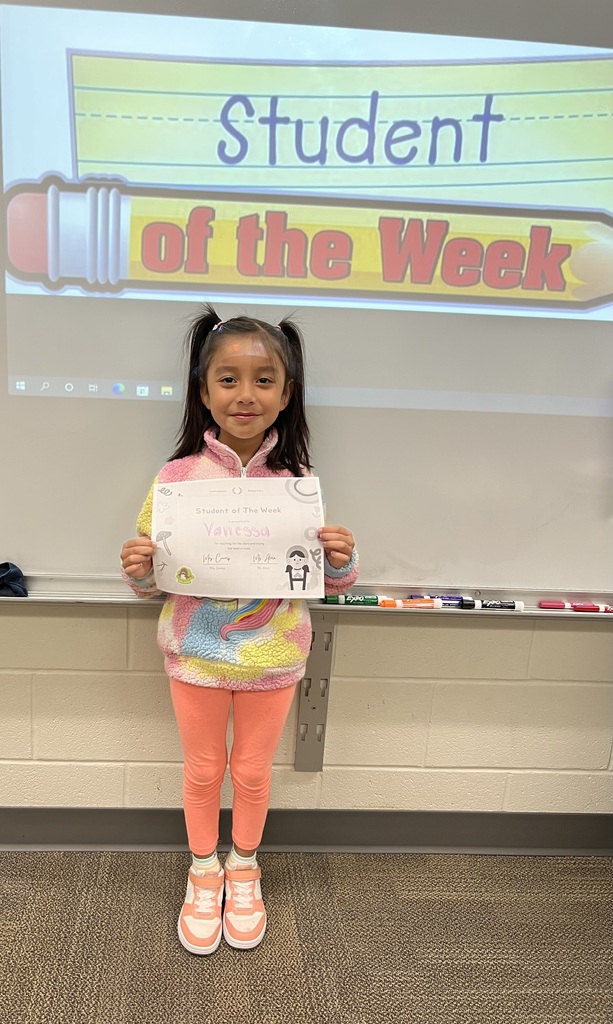 Mindy was Mrs. Crump's student of the week this week! She was selected because she tries hard when she is working in class and supports her classmates when they are working as well!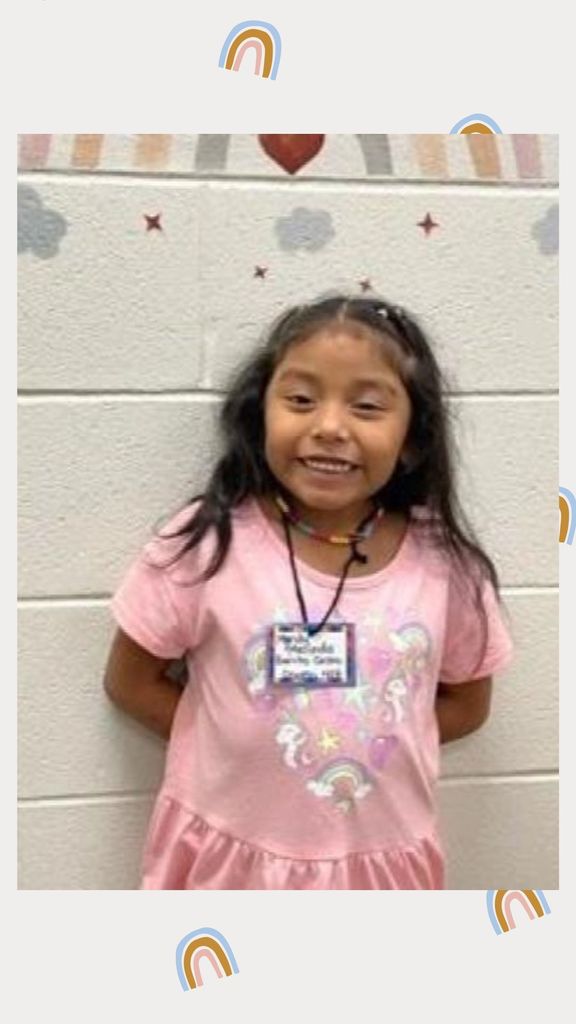 Mrs. Crump's student of the week is KING! He is a big helper in class and always tries his best on his work! He helps his friends and his teachers.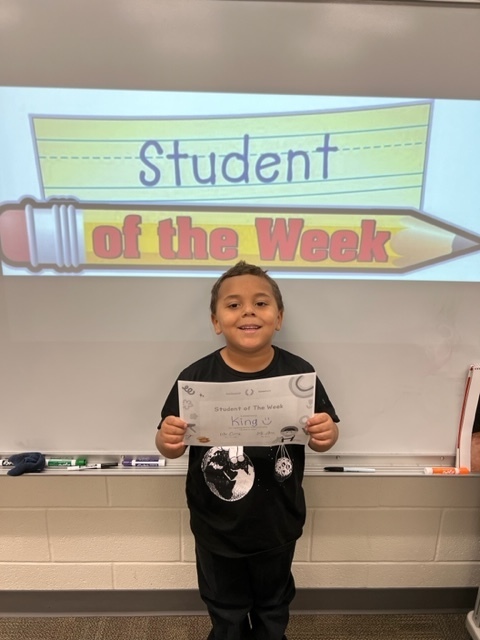 Our Kindergarten and First grade concert is coming up next week, October 13th at 6:30pm. We hope you all can make it to see all the hard work the kids have put into it!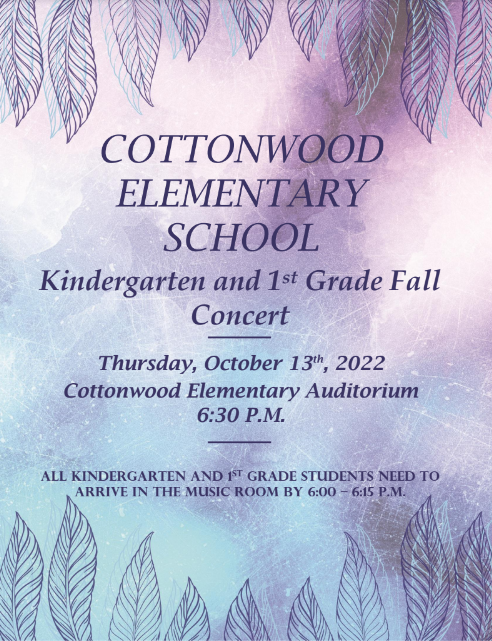 Liberal Rec has lots of great things coming up in October and November. Be sure to check it out!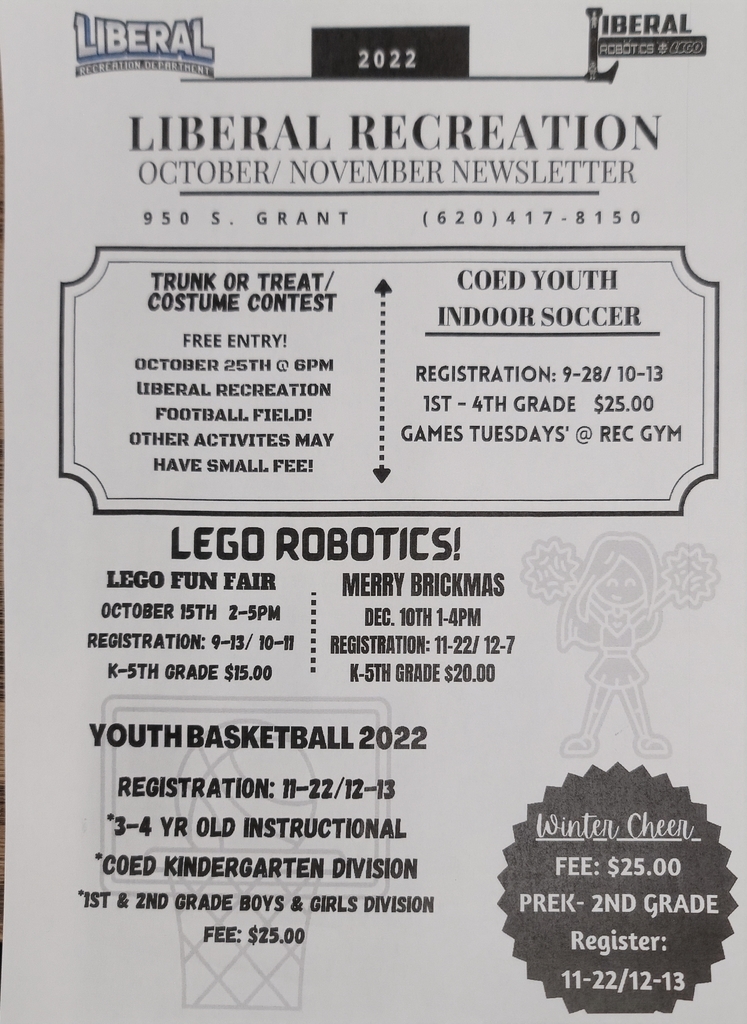 We would like to congratulate out Sheriff and Deputy of the Month here at Cottonwood. Sheriff- Miss Priebe Deputy- Mrs. Rodriguez We appreciate all the hard work you do for our students!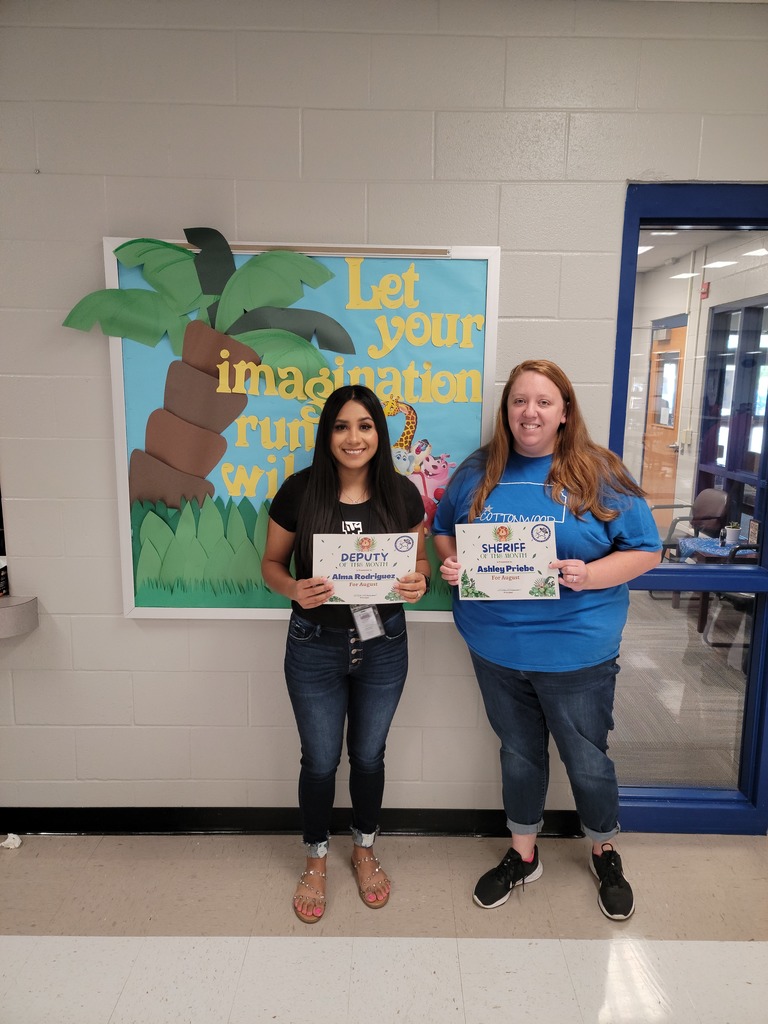 Mrs. Crump's student of the week: Francisco is our student of the week! He is one tough cookie and always asks for help! He works well with his classmates and tries his best everyday!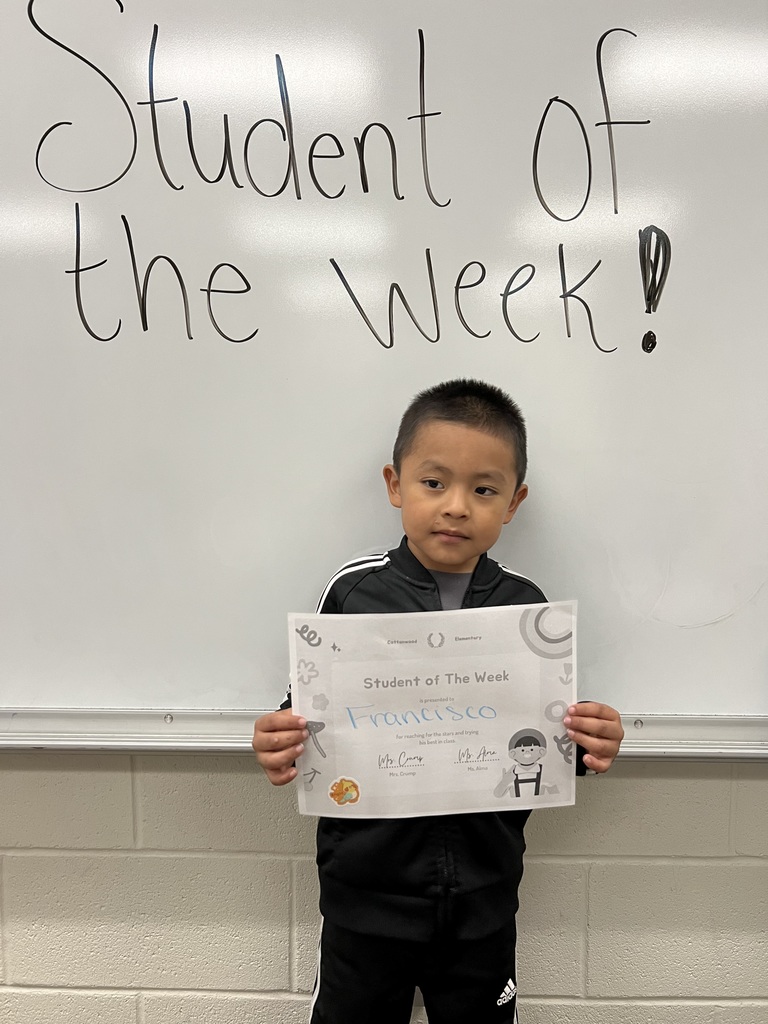 REMINDER! Bring your parent to PE Week is NEXT WEEK! Don't miss out on coming to enjoy a PE class with your children. We would love to have you for one class during the week or class everyday! We hope to see lots of parents joining in the fun!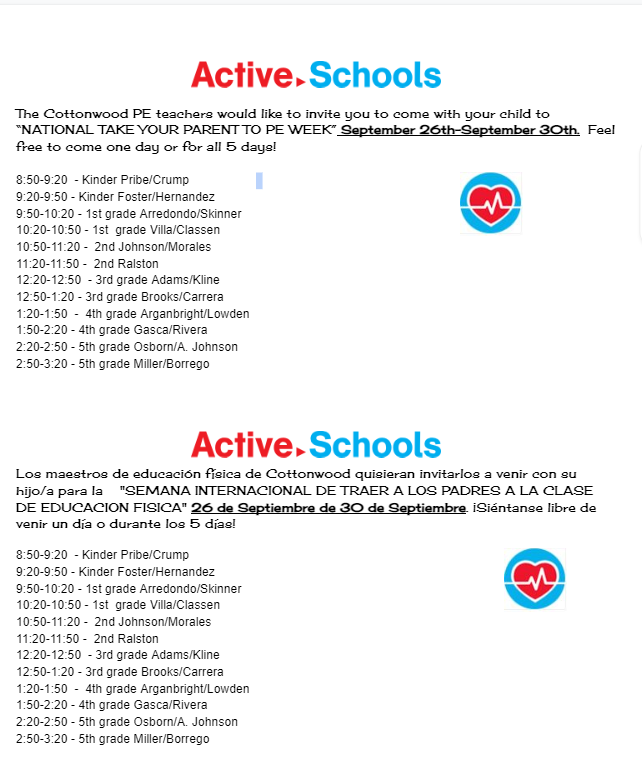 More pajama day fun in Mrs. Foster and Mrs. Crump's classes!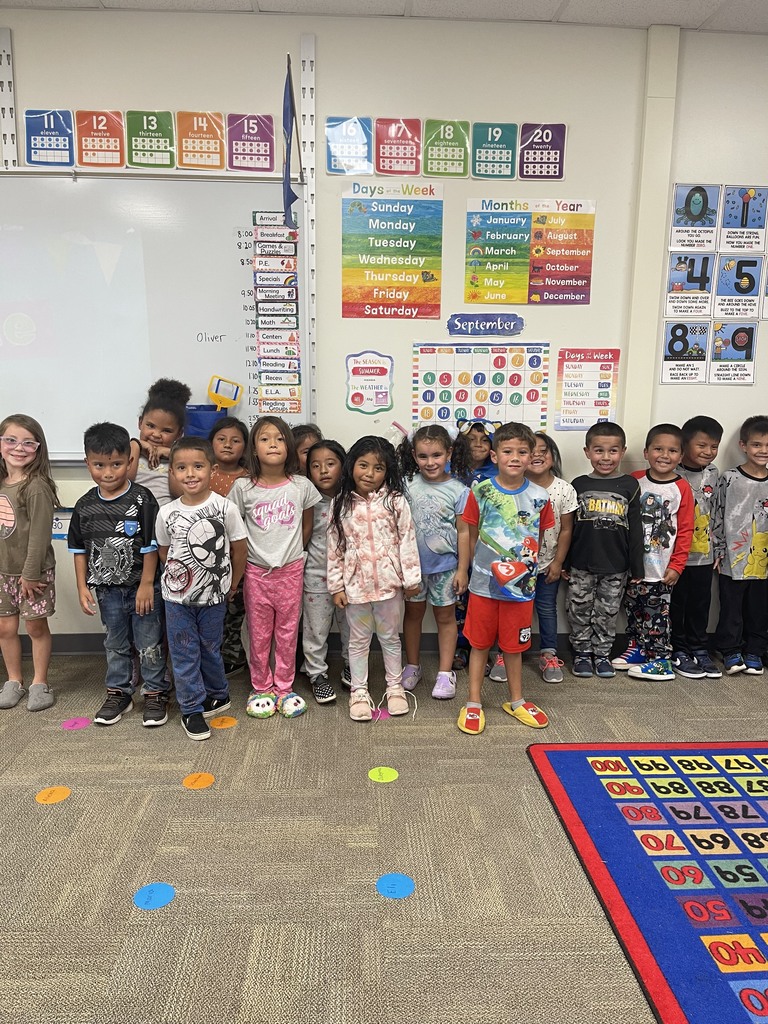 Miss Hernandez's class on Pajama Day, everybody's favorite day of the year!

From Mrs. Crump's class: Daneli is our student of the week! She is kind to all her friends in and out of class and works hard!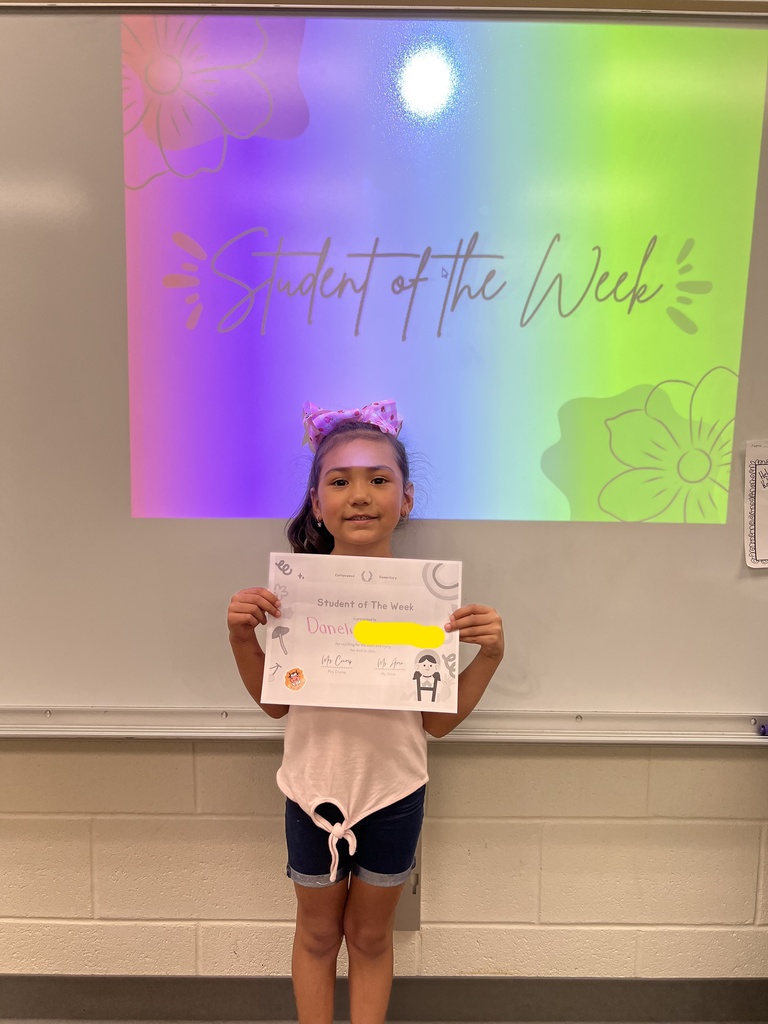 Miss Hernandez's star student of the week! Sofia has been making good choices and being kind to everyone in our class. Miss Hernandez is very proud of her! :)

Next week is Spirit Week! Don't forget to show your school pride by dressing up with us each day!