Parents Don't forget Elf Shop will be open this week! Padres no olviden que la tienda Navideña estará abierta esta semana.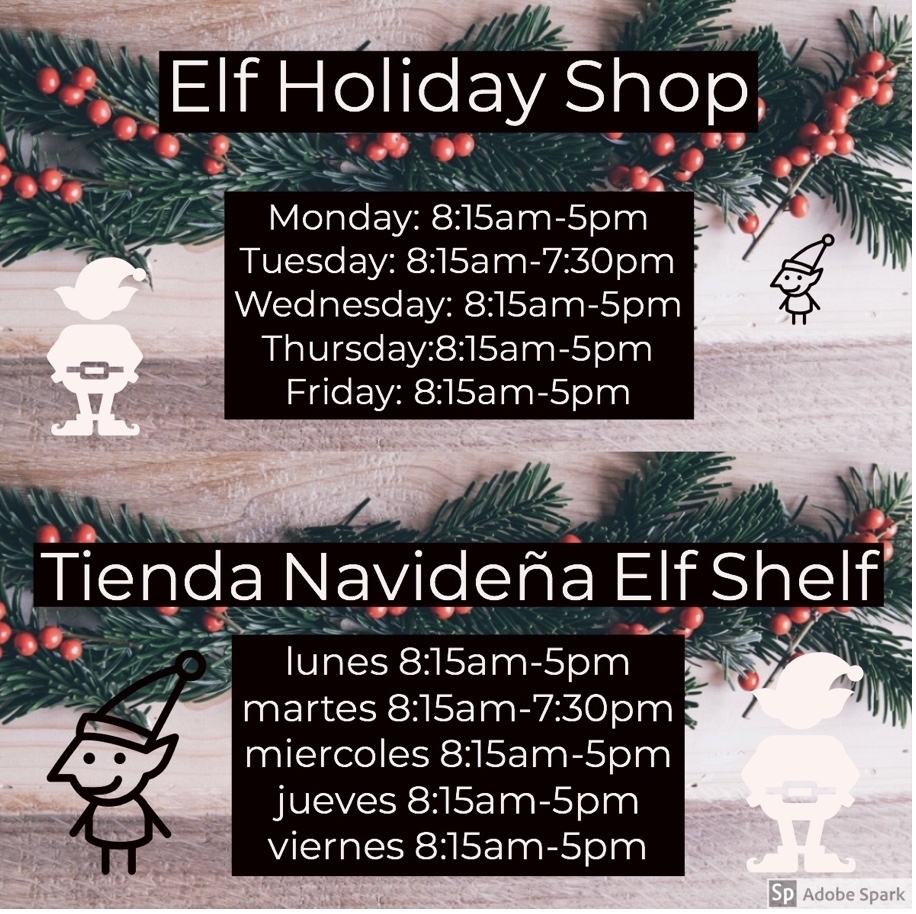 ¡Tenemos muchos eventos en las próximas semanas!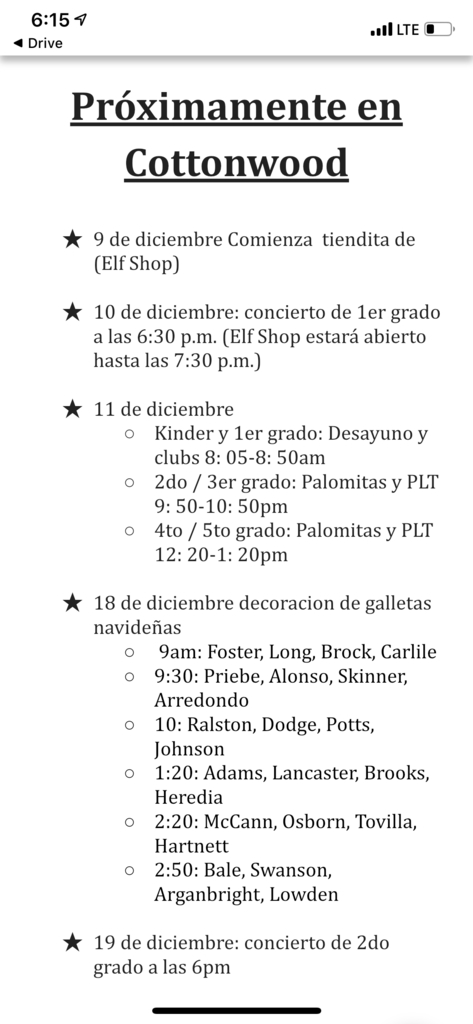 We've got lot of events coming up in the next few weeks! Join us!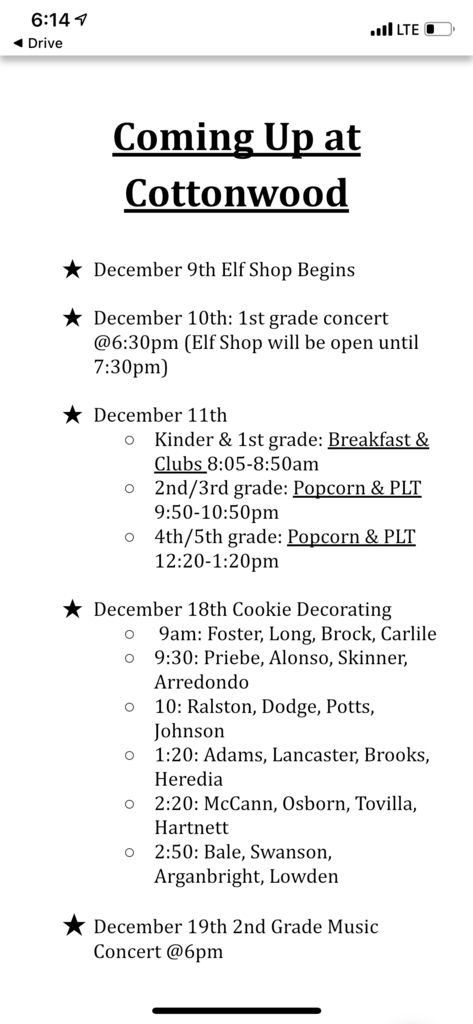 On the 4th Day of Christmas! Our staff received a Breakfast Burrito Bar!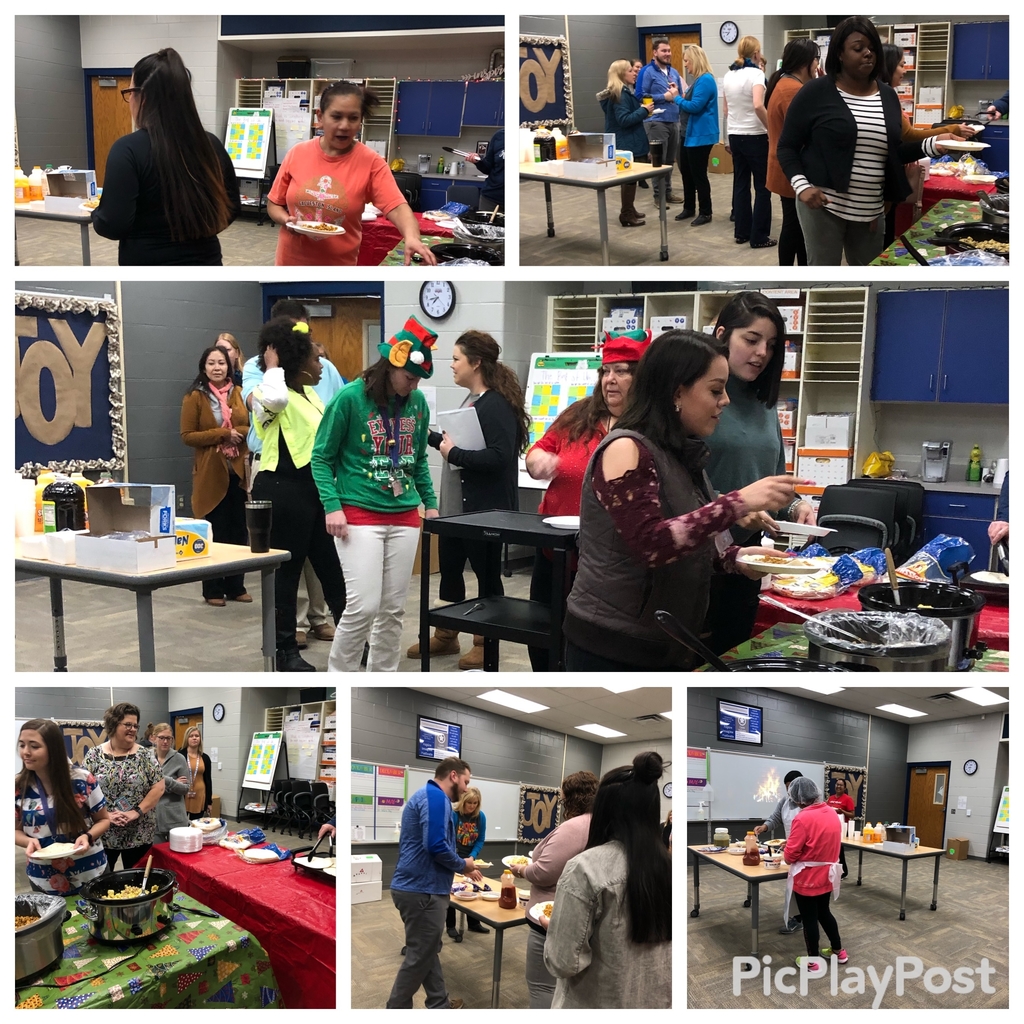 Reminder/Recordatorio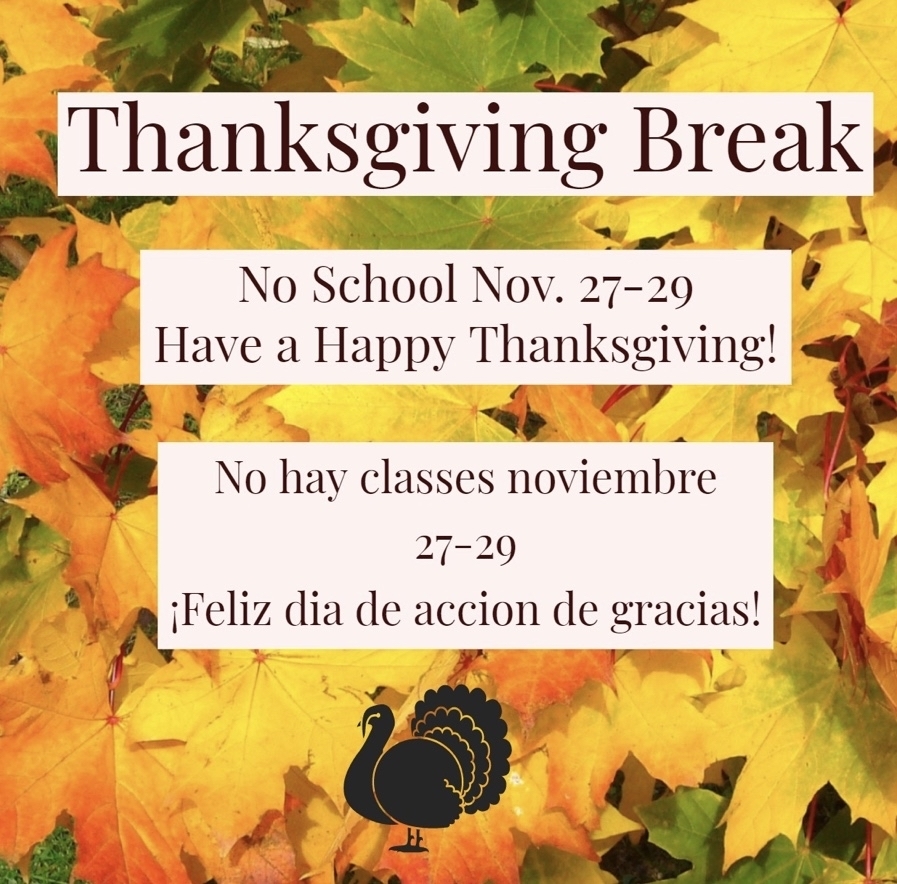 Don't forget!!

Cottonwood Glow Dance Baile Brillante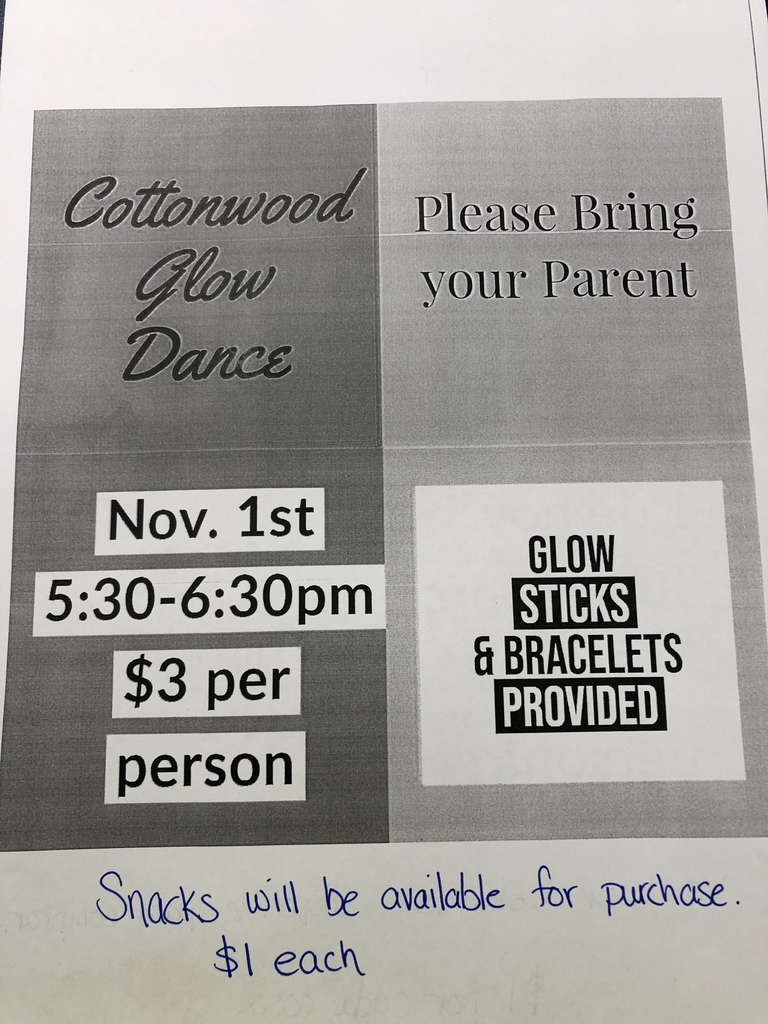 November lunch menu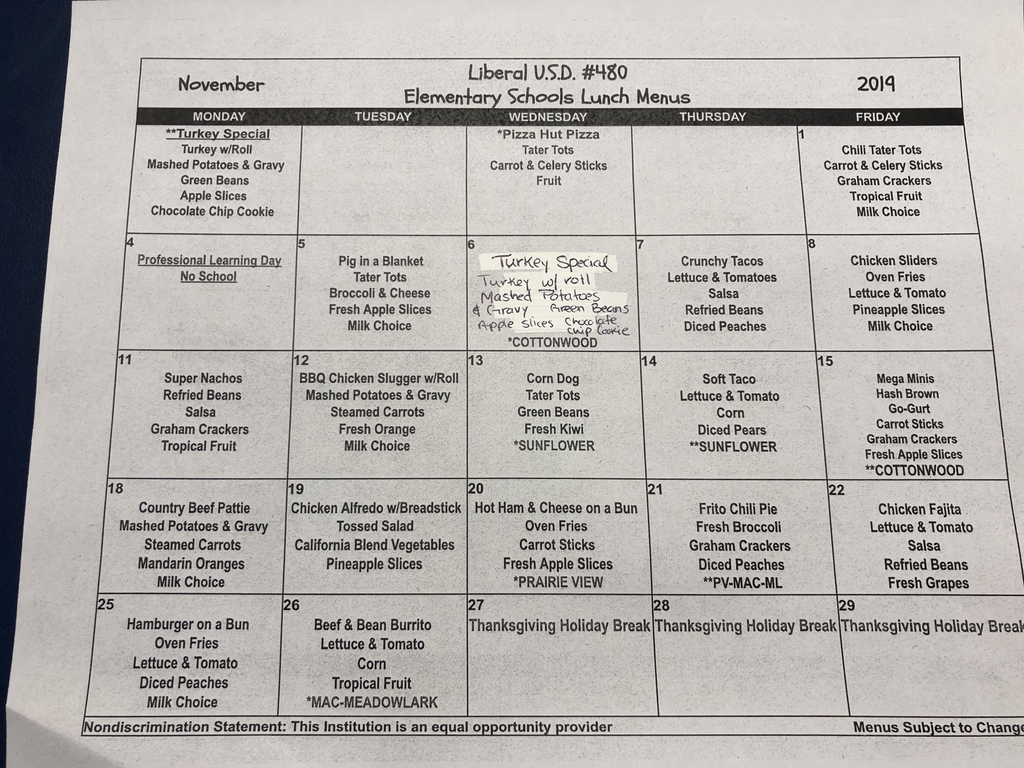 November Breakfast Menu Menú de almuerzo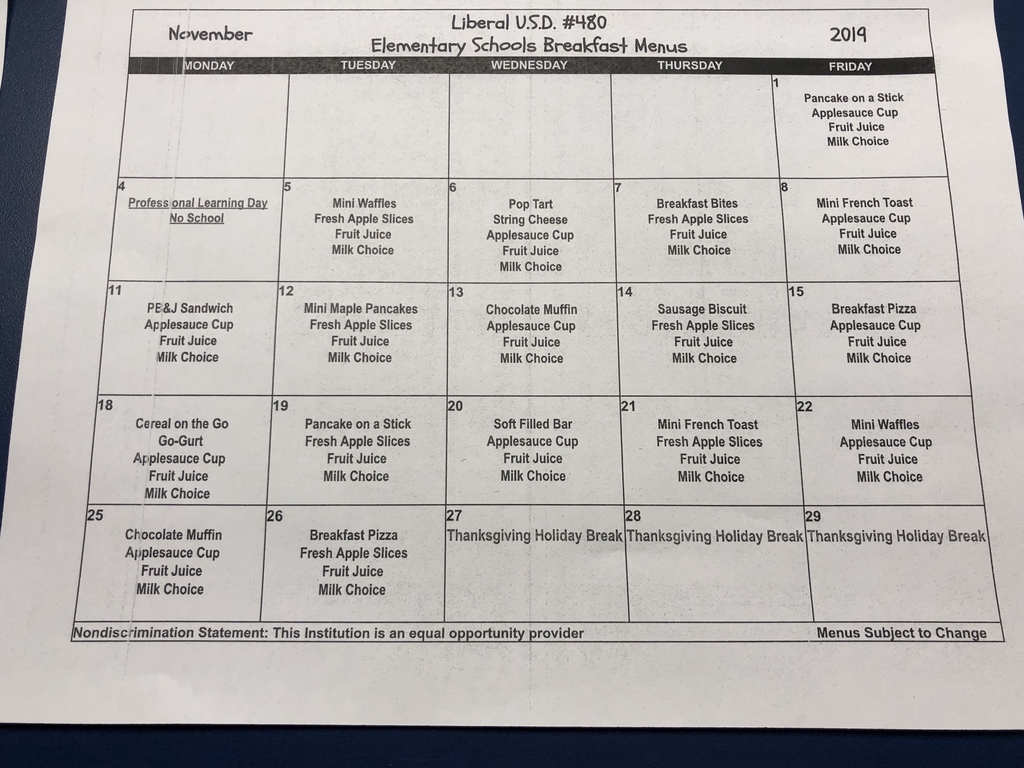 October Lunch Menu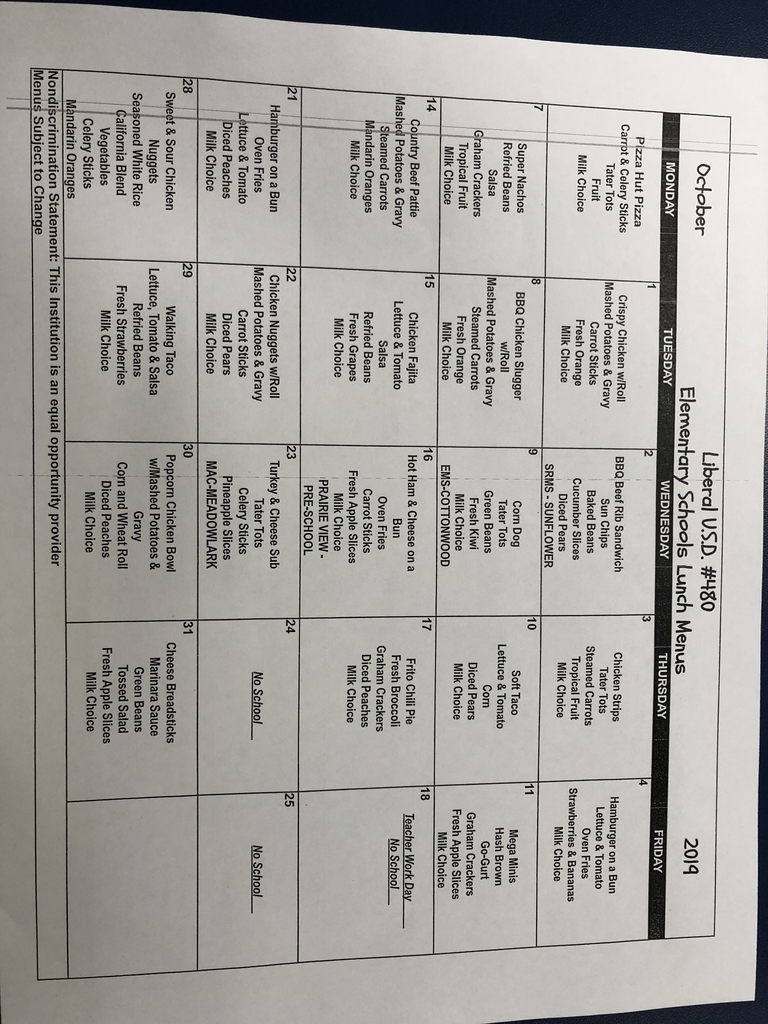 October Breakfast Menu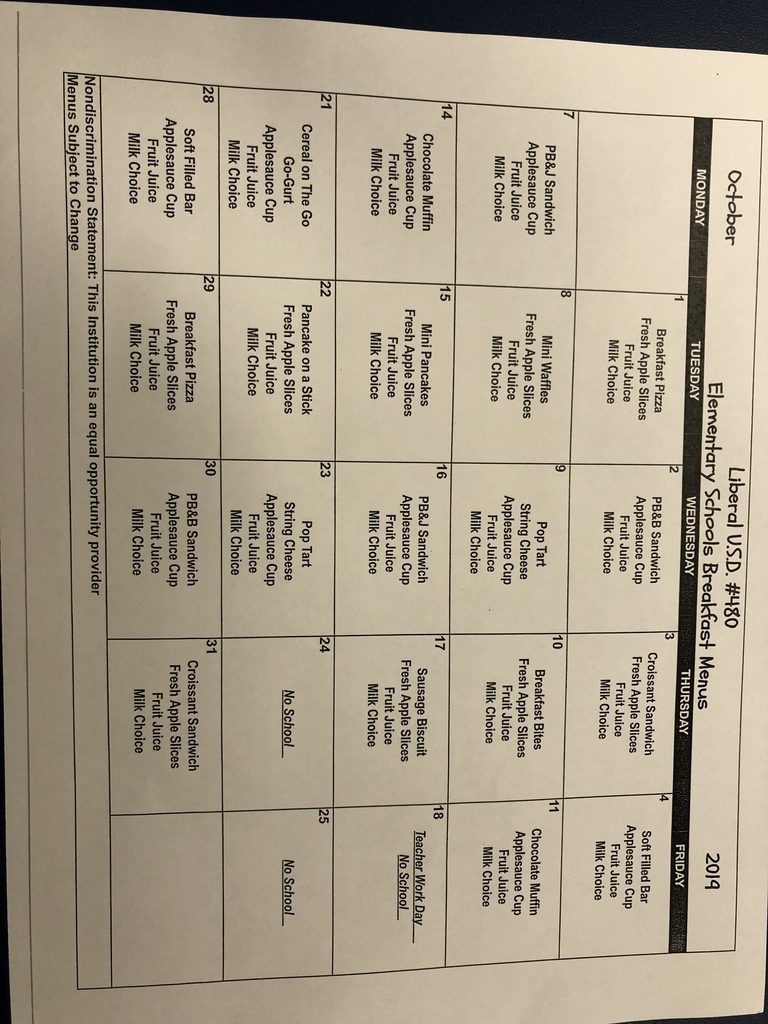 Homecoming is Tomorrow!!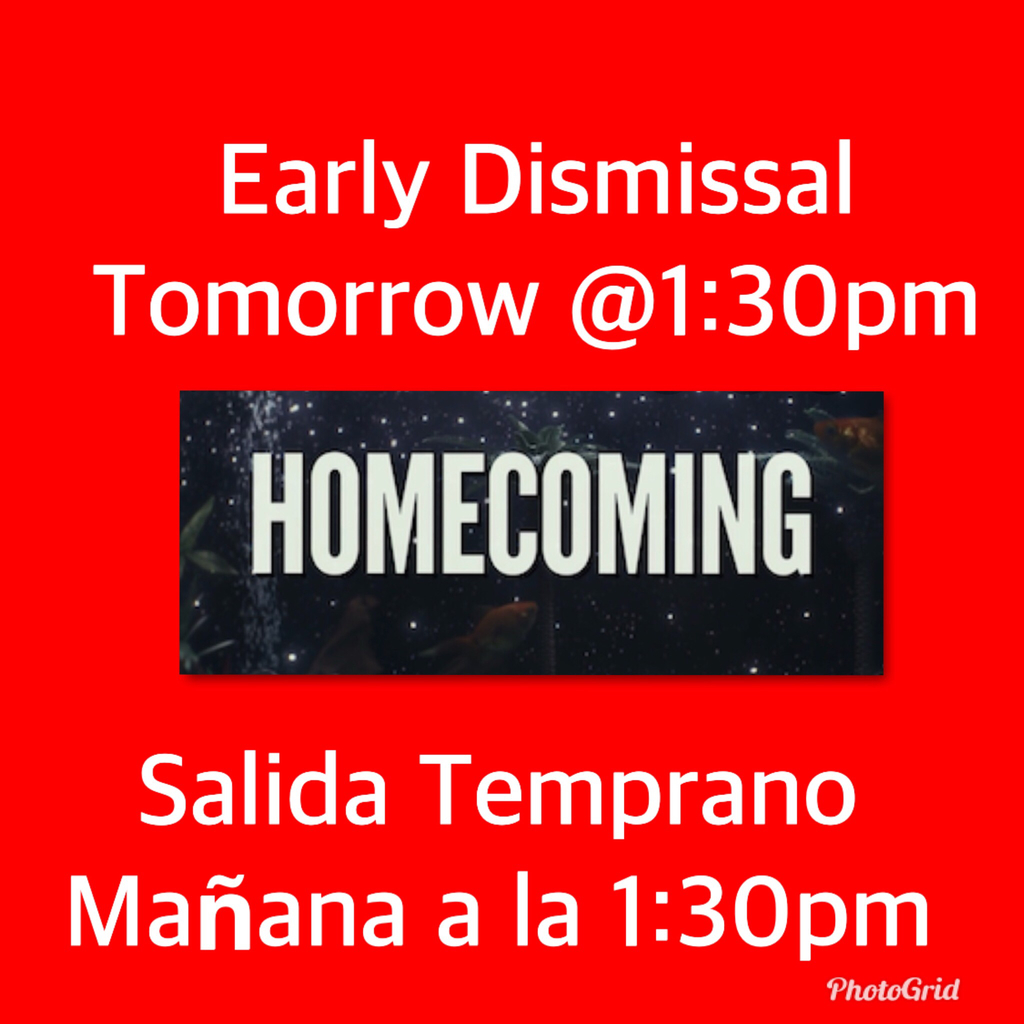 Don't forget Bring your Parent to PE week!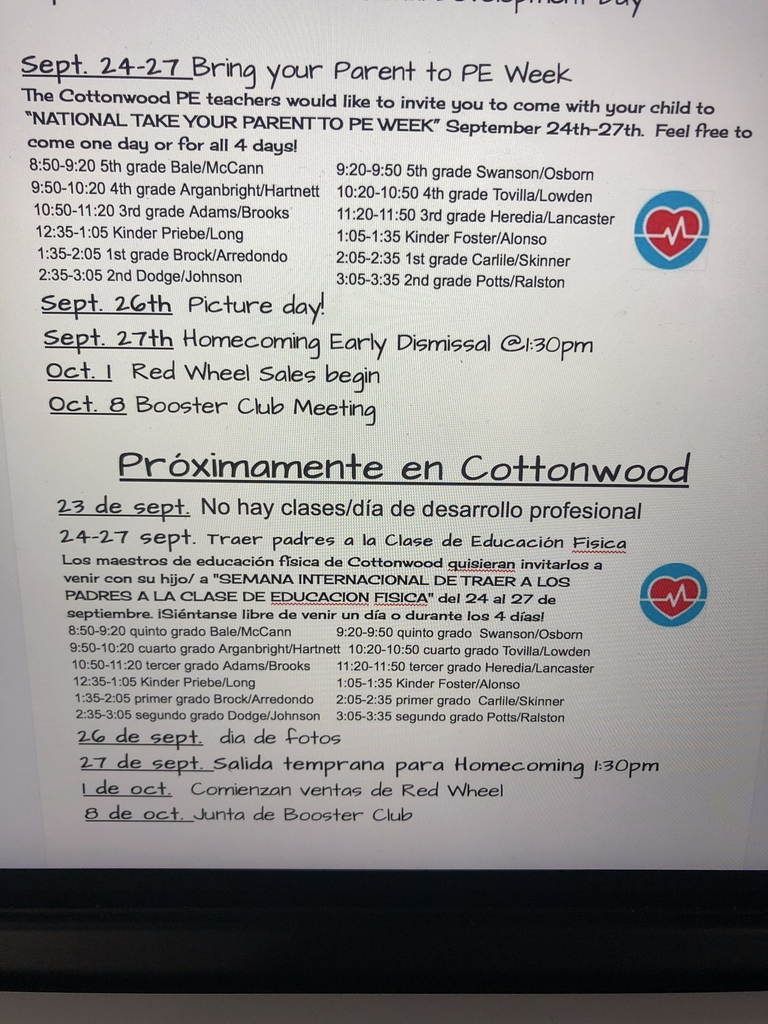 Remember No School Tomorrow! ¡Recuerden No hay Classes mañana!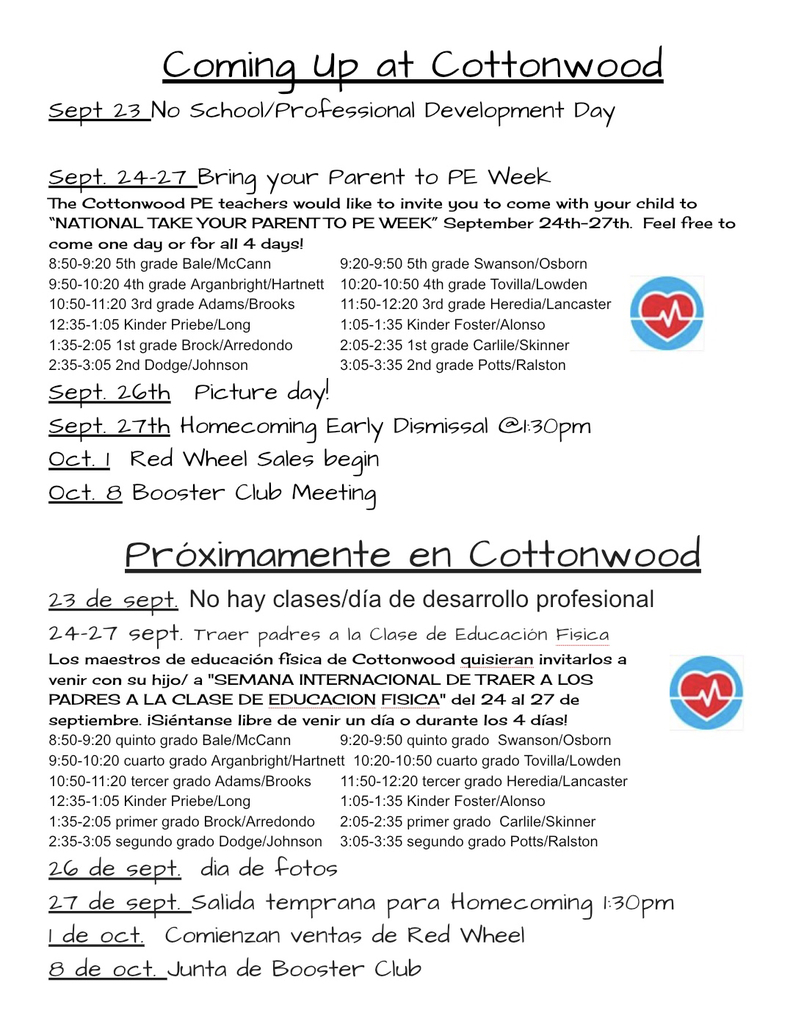 Picture Day is Next Thursday! El Día de fotos es el próximo jueves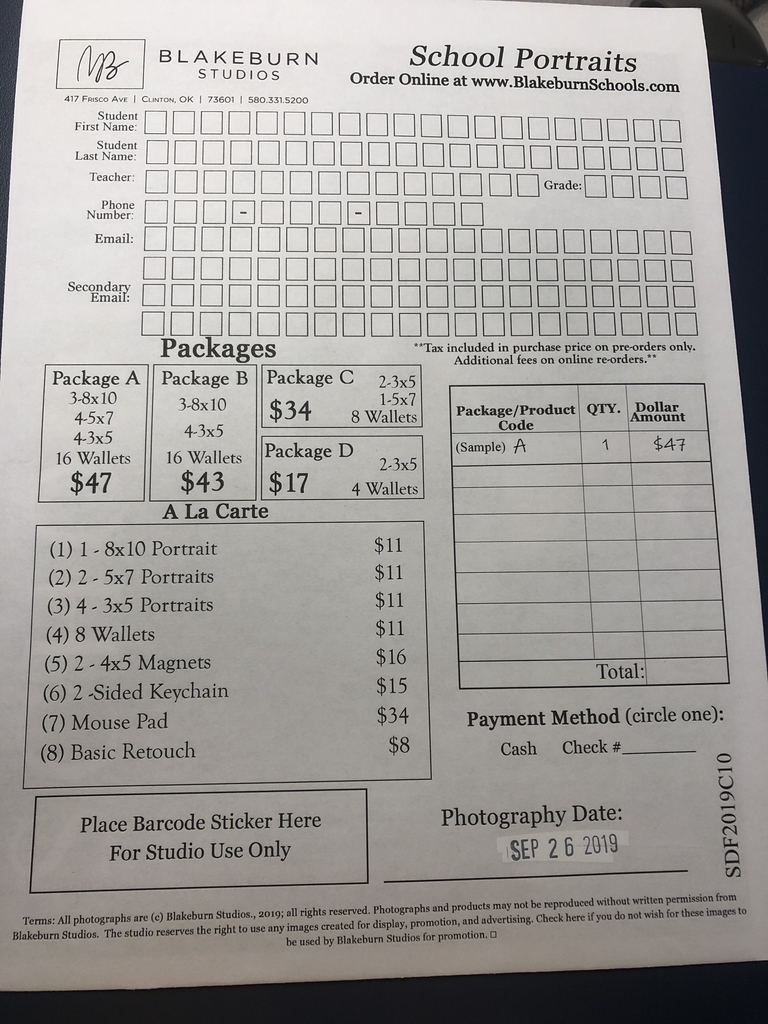 Lots of Activities going on next week!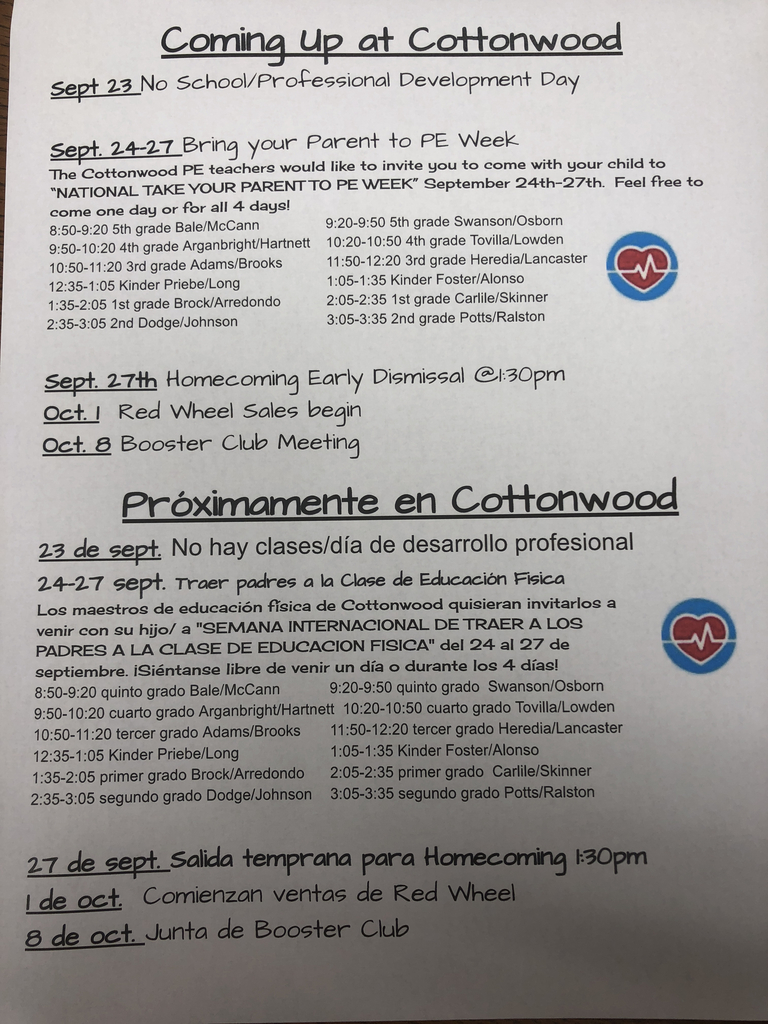 Week 2 of Student Council: Office Elections are coming up next week! Stay tuned for Election Results!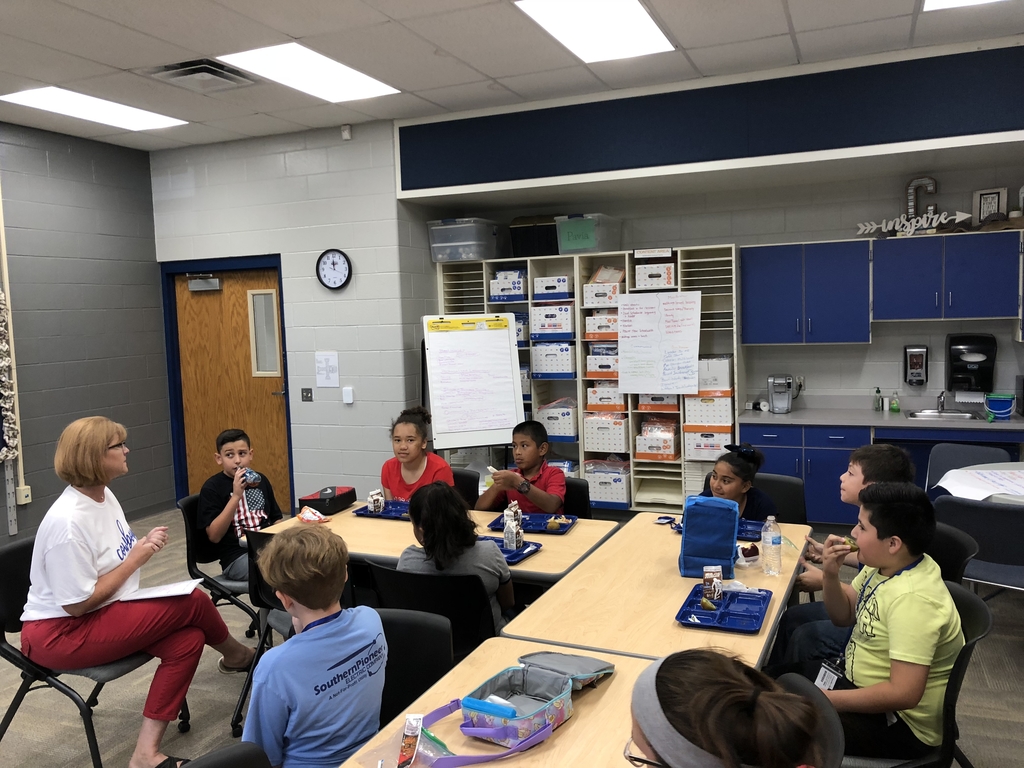 Booster Club Meeting Tonight at 5pm Junta de Booster Club hoy a las 5pm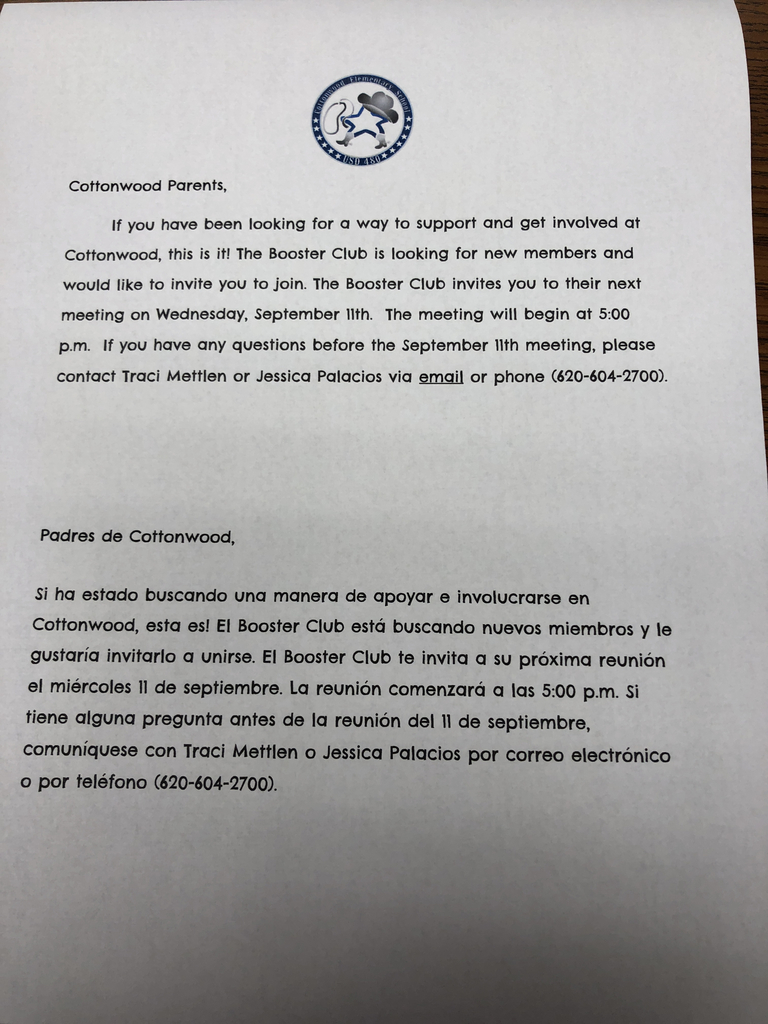 Don't forget to join us tomorrow!!

Remember No School Tomorrow/ Recuerde no hay classes mañana!