Reminder/ Recordatorio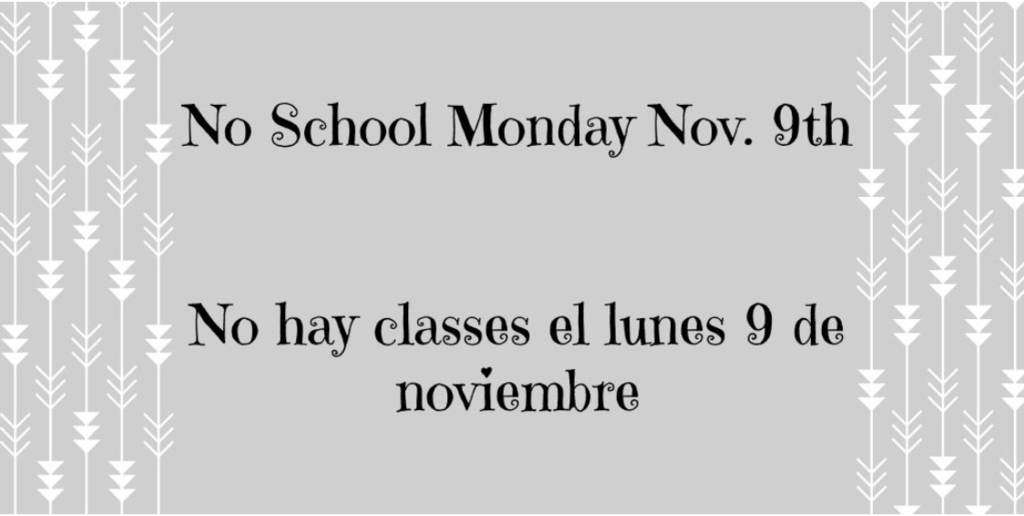 No SCHOOL TODAY!!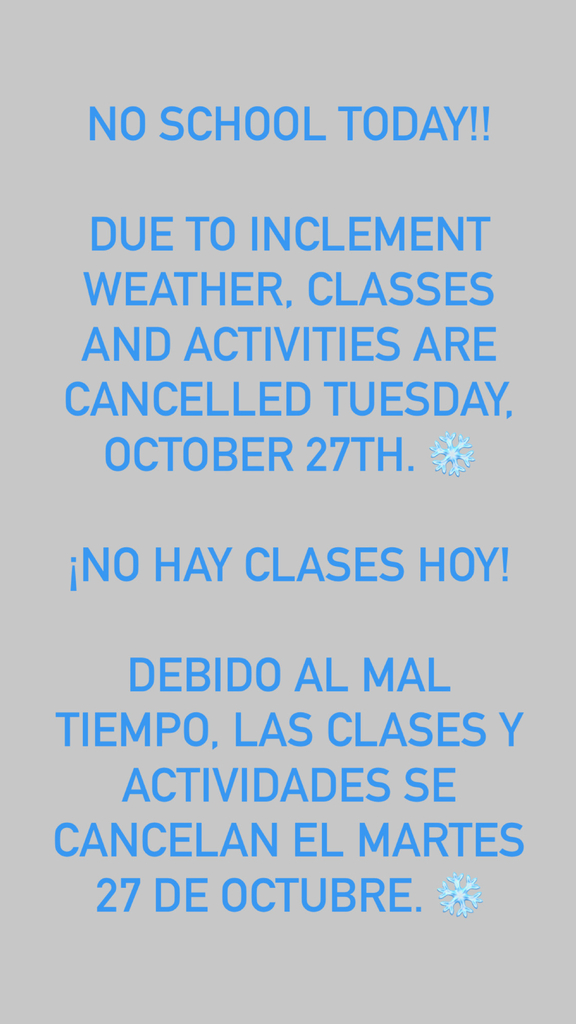 Don't Forget Red Ribbon Week! No olvide es la semana del listón rojo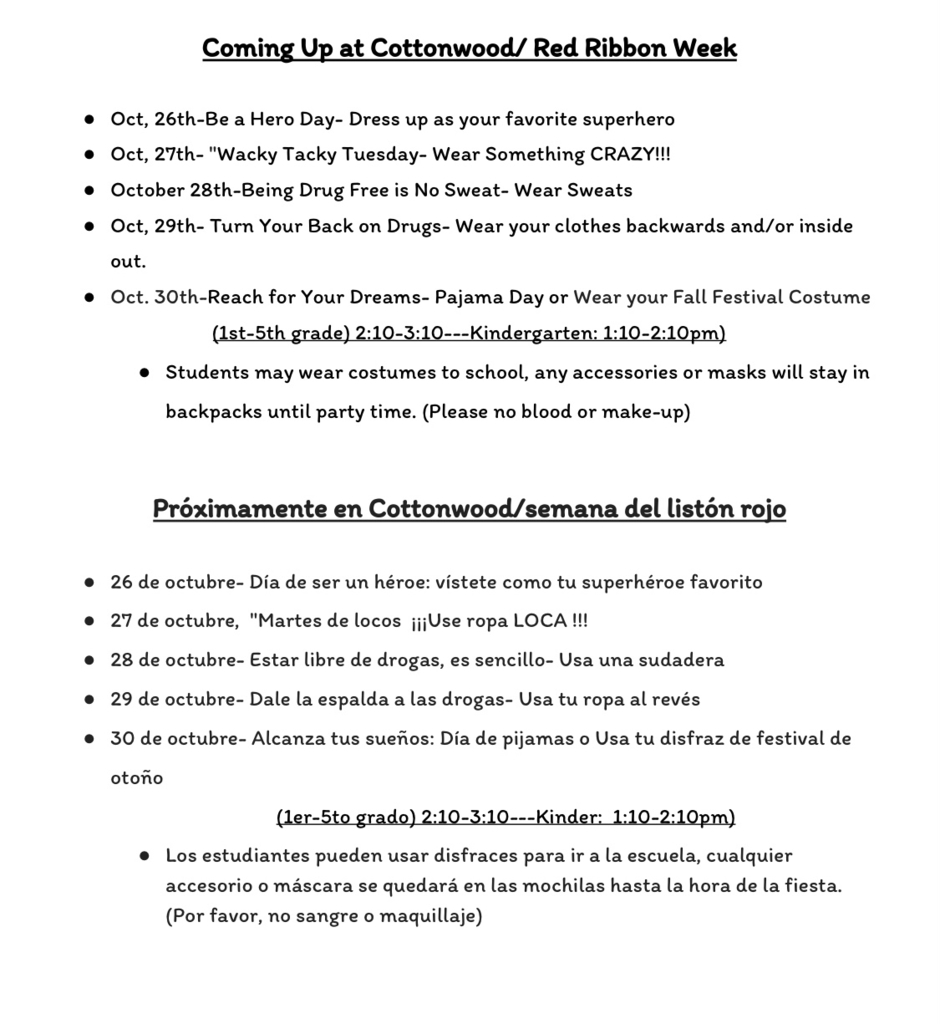 Congratulations to our September District Teacher of the Month & CW Sheriff Mrs. Potts and Deputy Ms. Campos!! THANK YOU ladies for all you do for our staff and students at Cottonwood!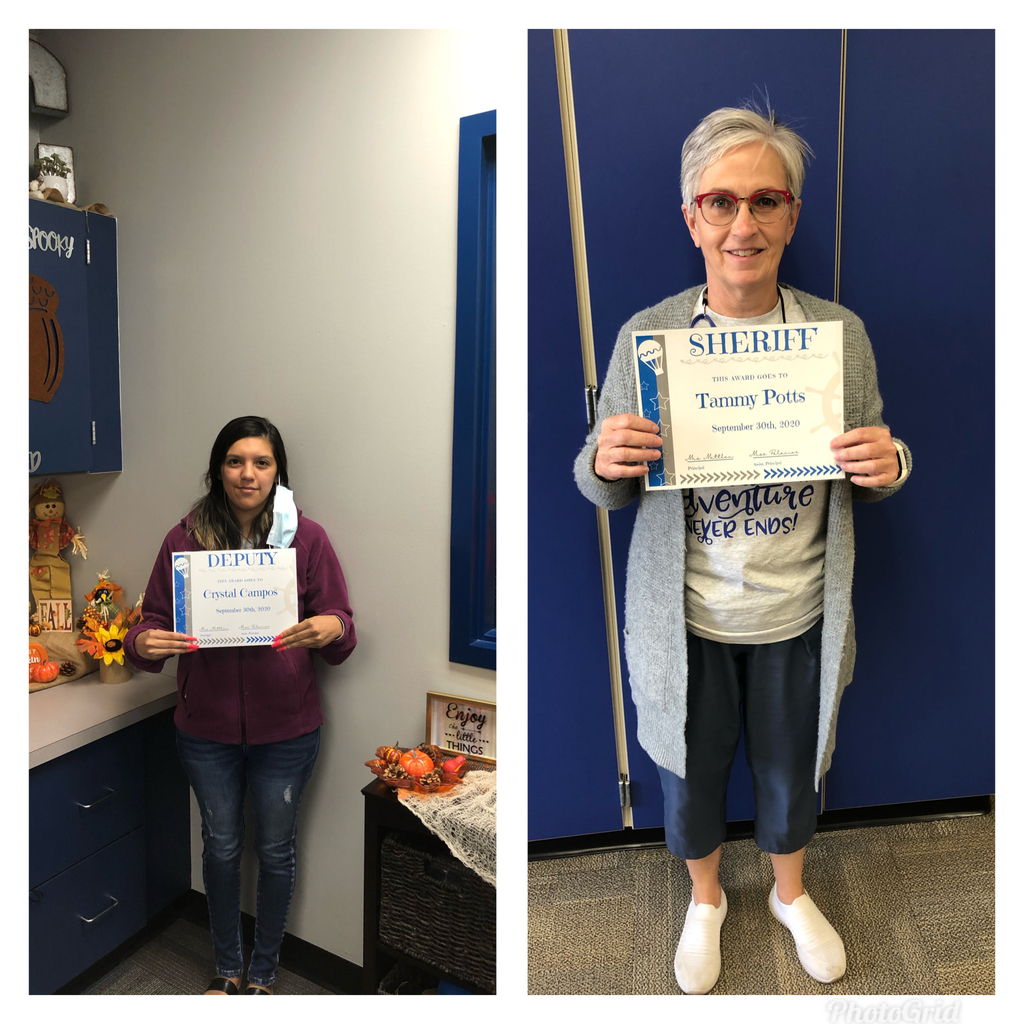 Don't forget to support the Cottonwood Booster Club Fund Fall Fundraiser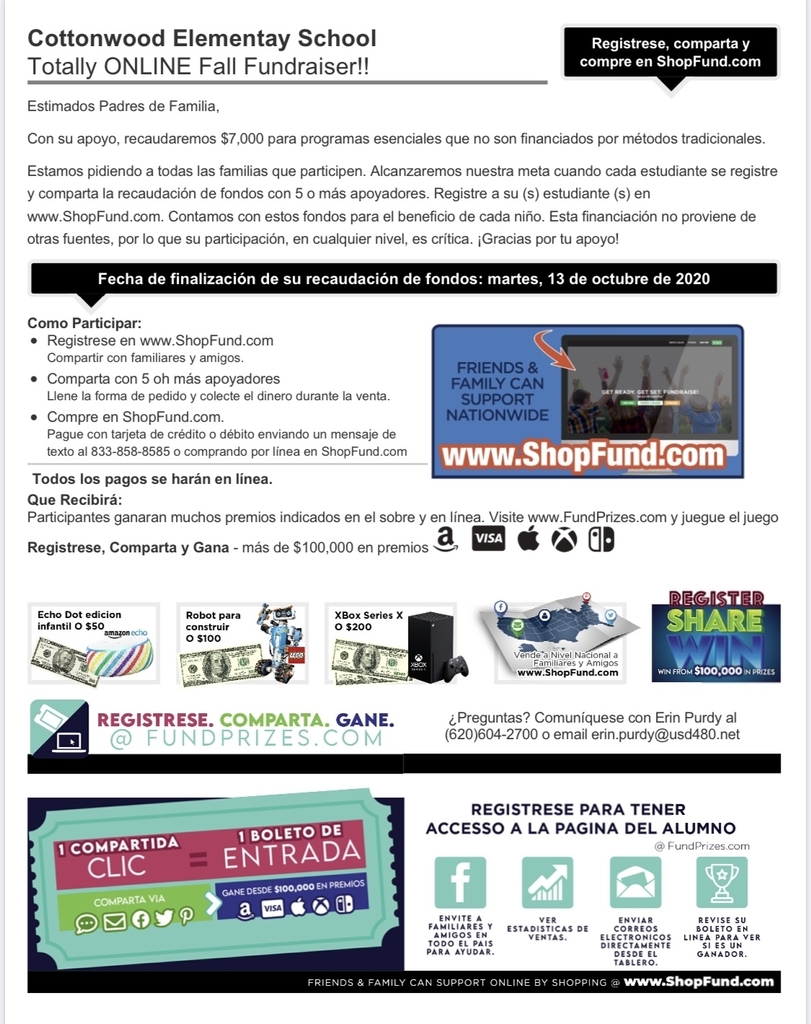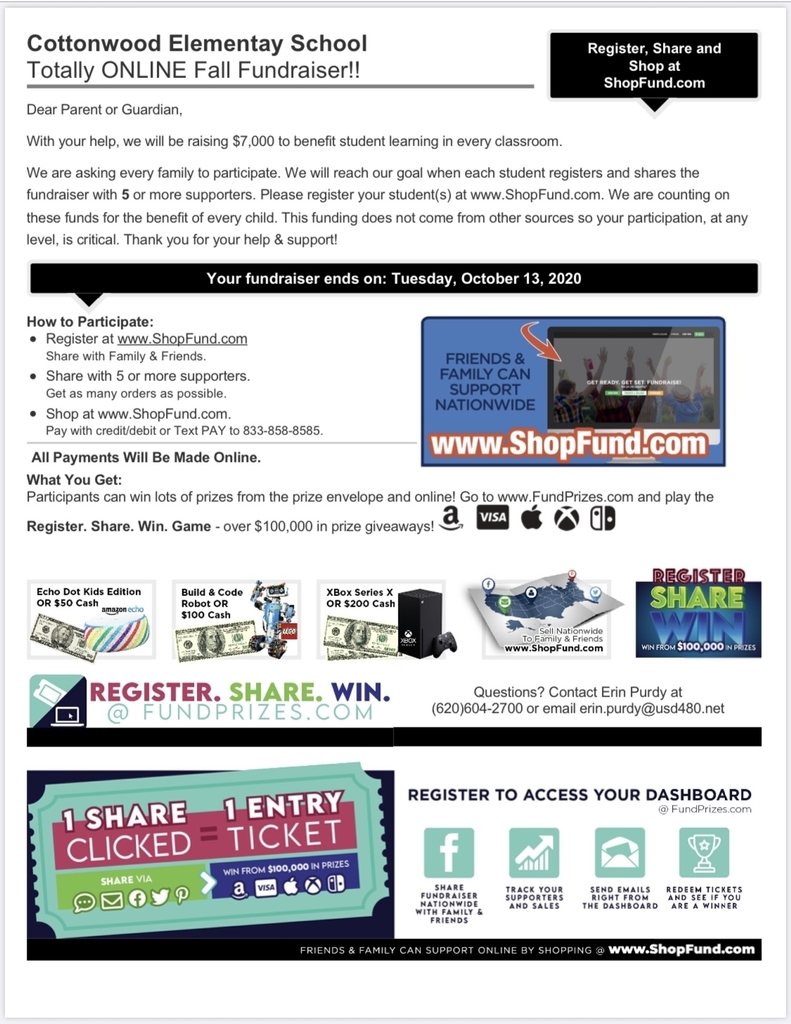 We will be having a spirit week for Homecoming next week.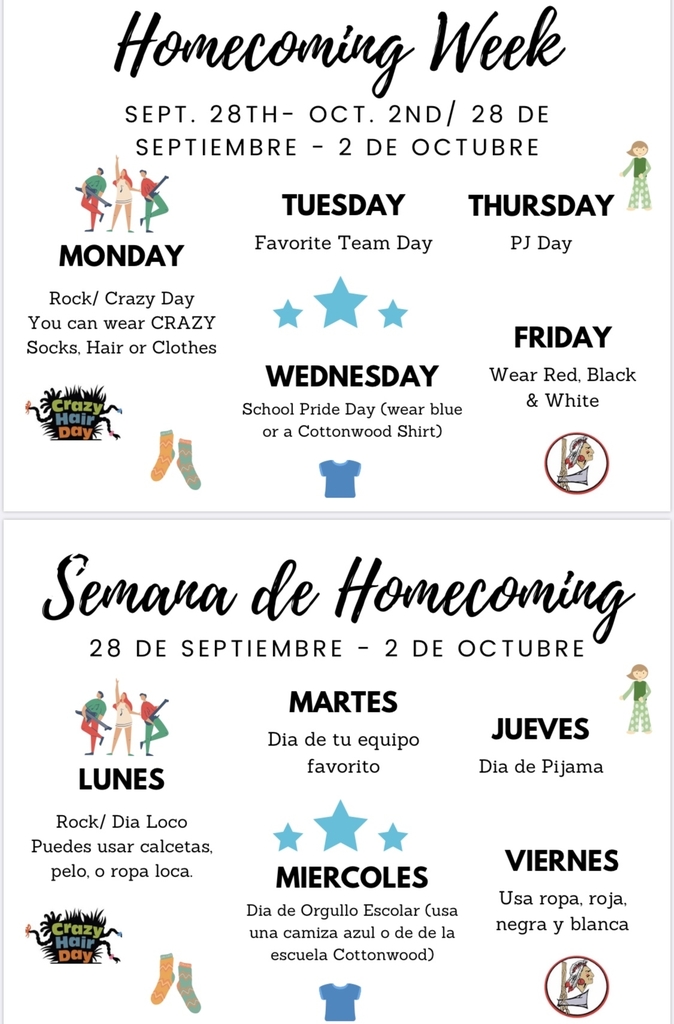 Weekend Selling Challenge! Please see the attachment for Details. Desafío de ventas! Por favor lea lo siguiente para detalles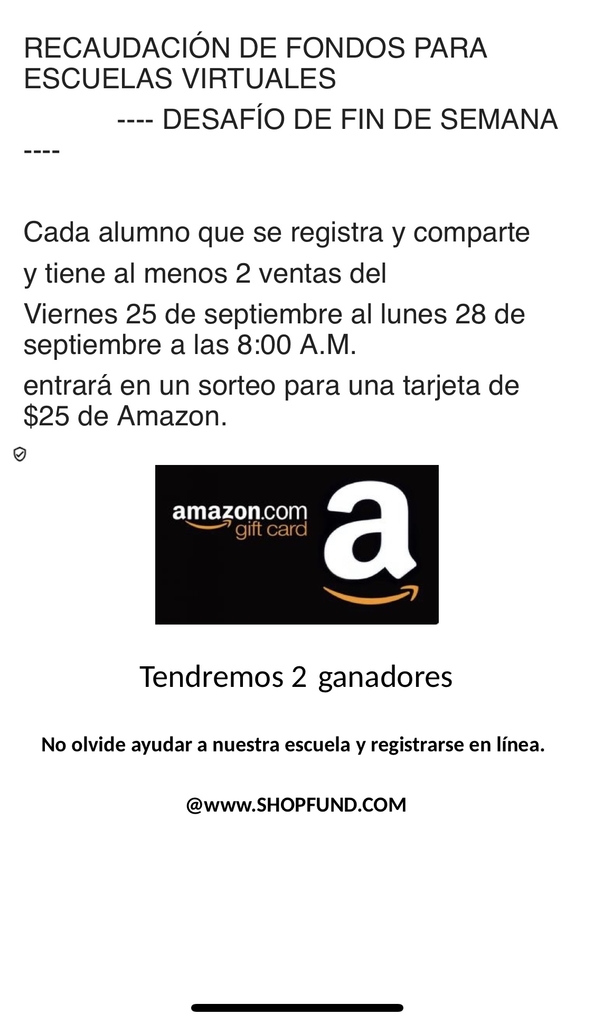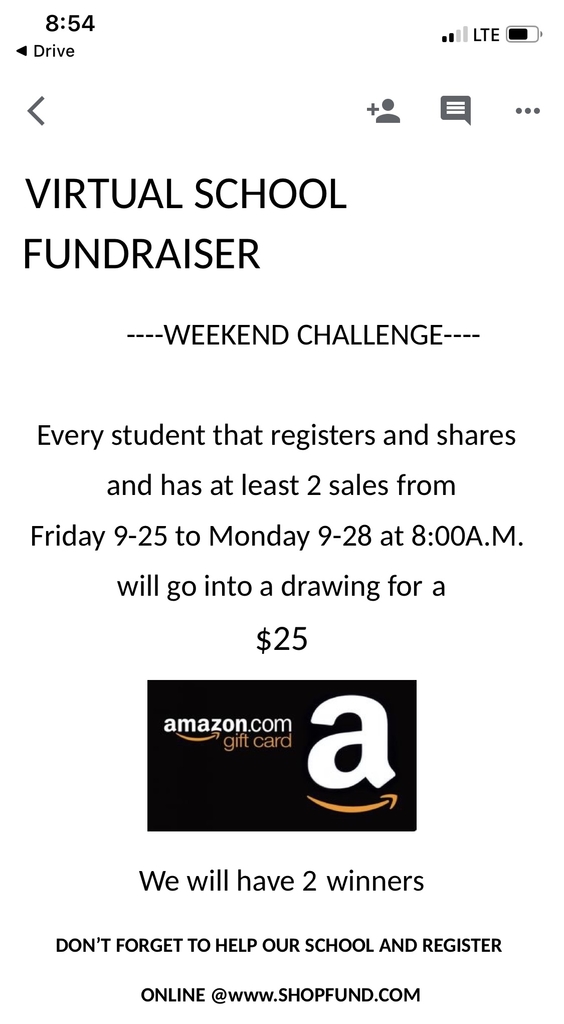 Cottonwood Booster Club: Fall Fundraiser! Please read the Attachment for details! Recaudación de fondos de otoño, para el booster club. Lea lo siguiente para obtener más detalles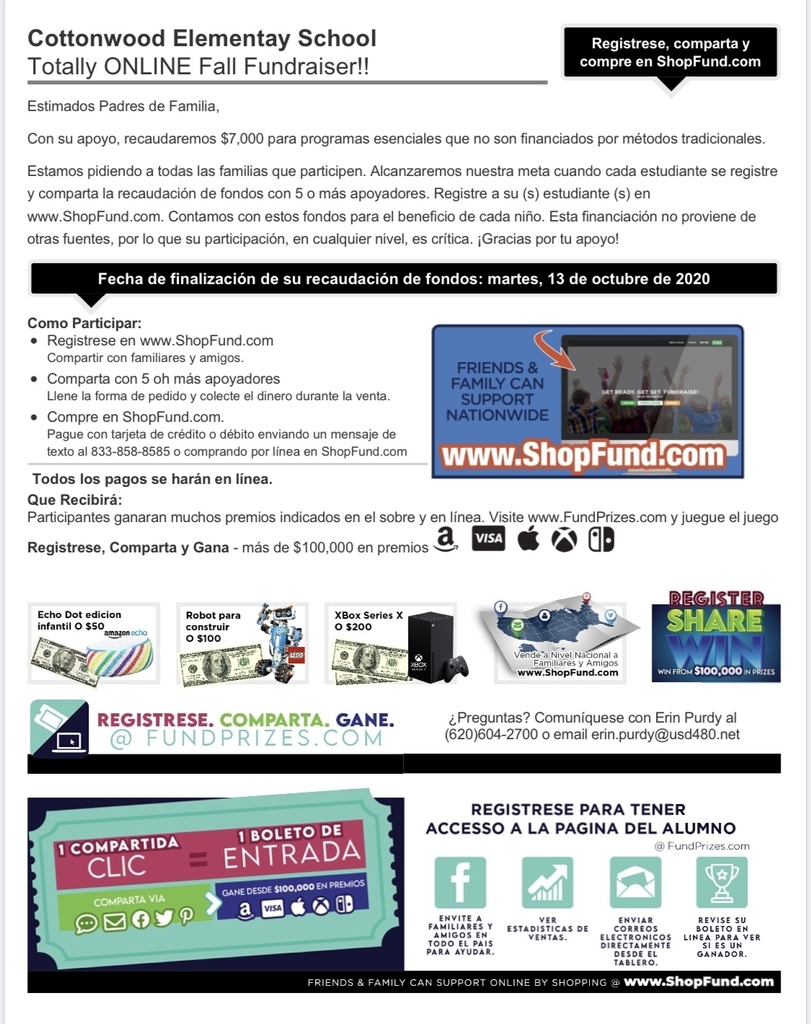 Picture Day is tomorrow El día de fotos es mañana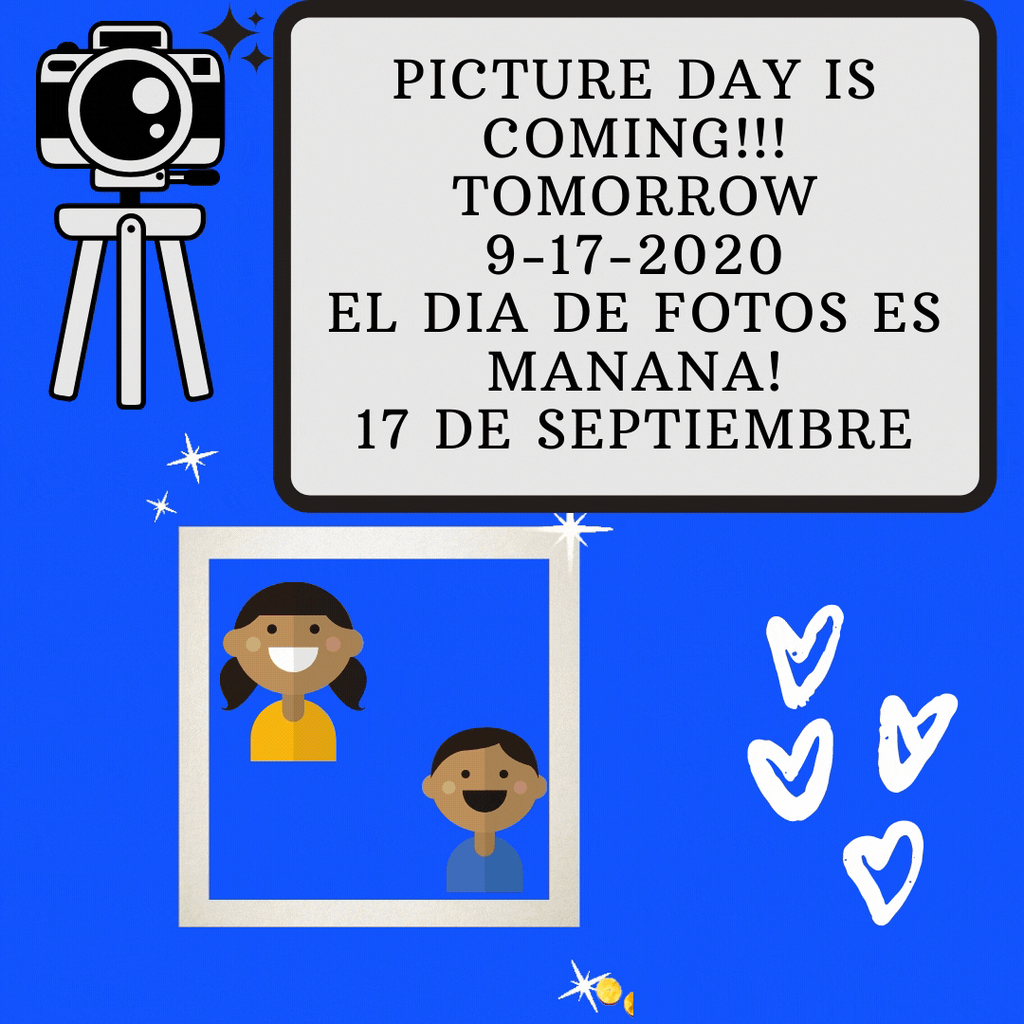 Picture day is coming! El día de fotos ya llega!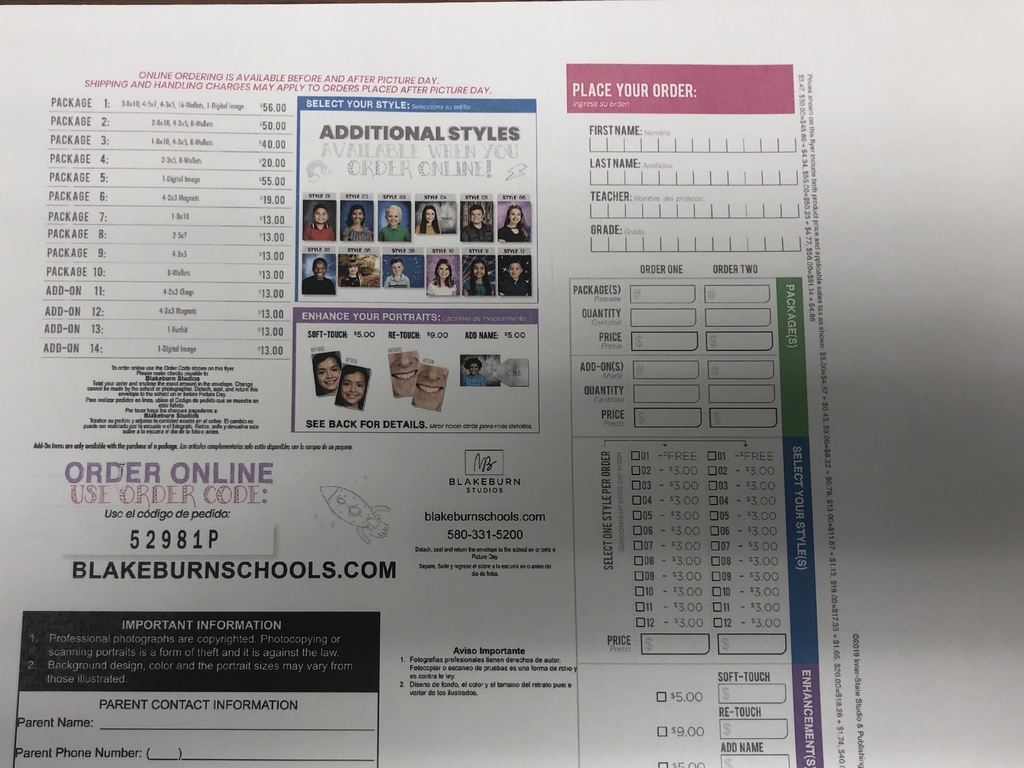 Patriot Day 2020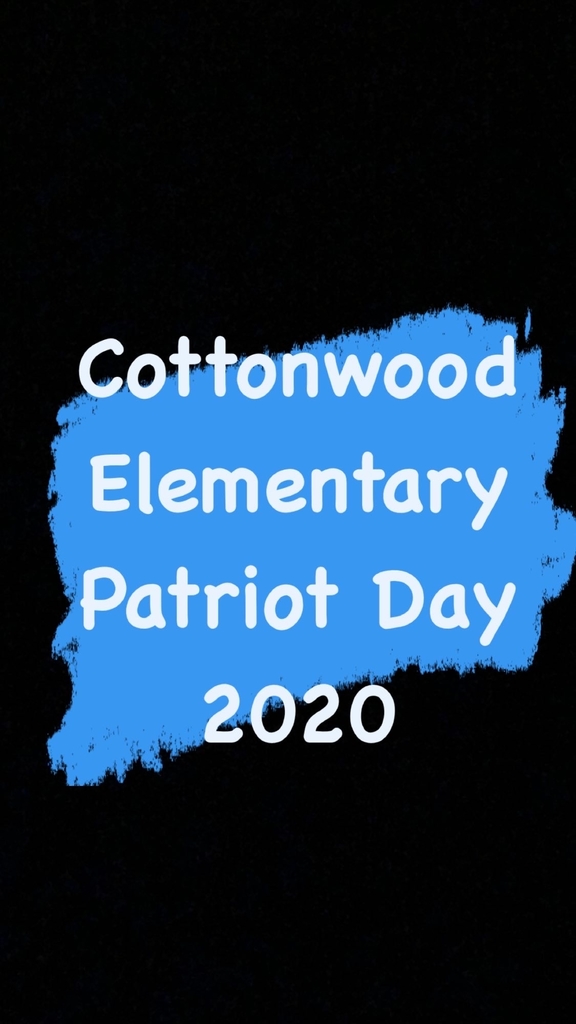 Our 19-20 Teacher of the Year Ms. Johnson was recognized at the school board meeting this week! 🎉🎉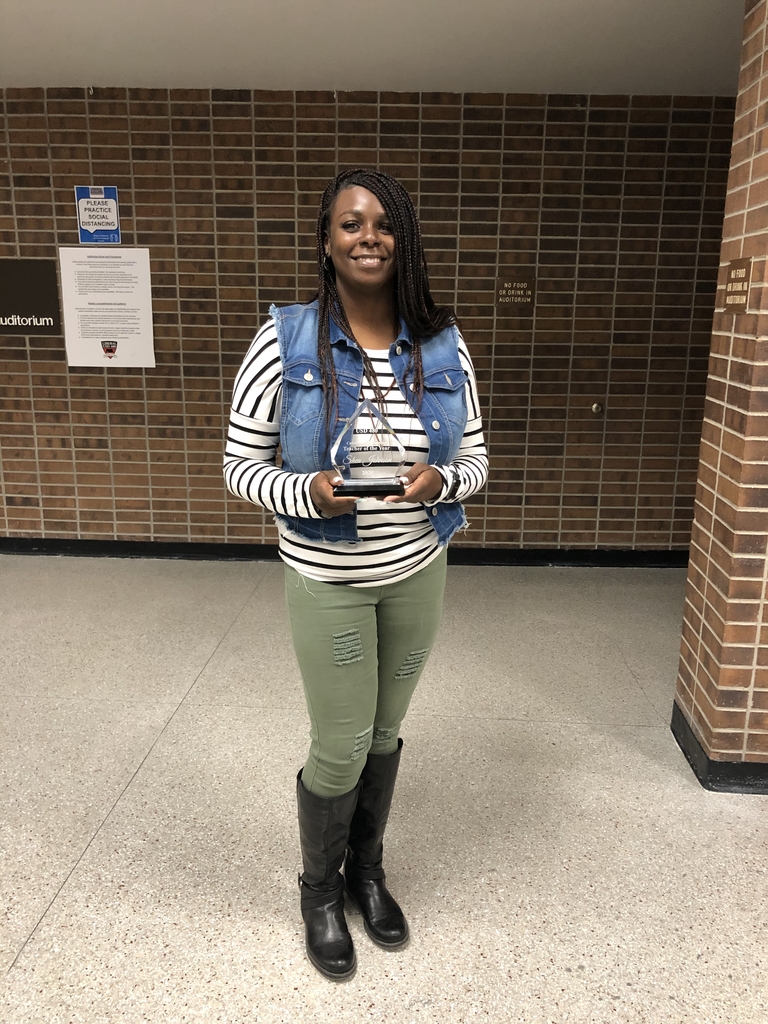 Breakfast Menu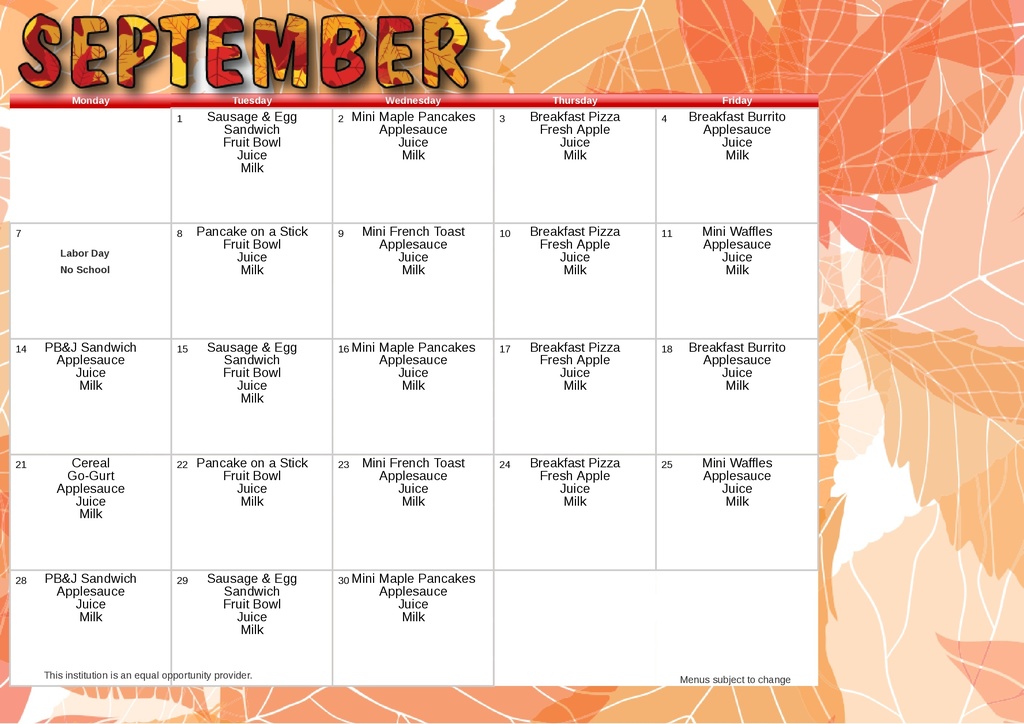 Lunch Menu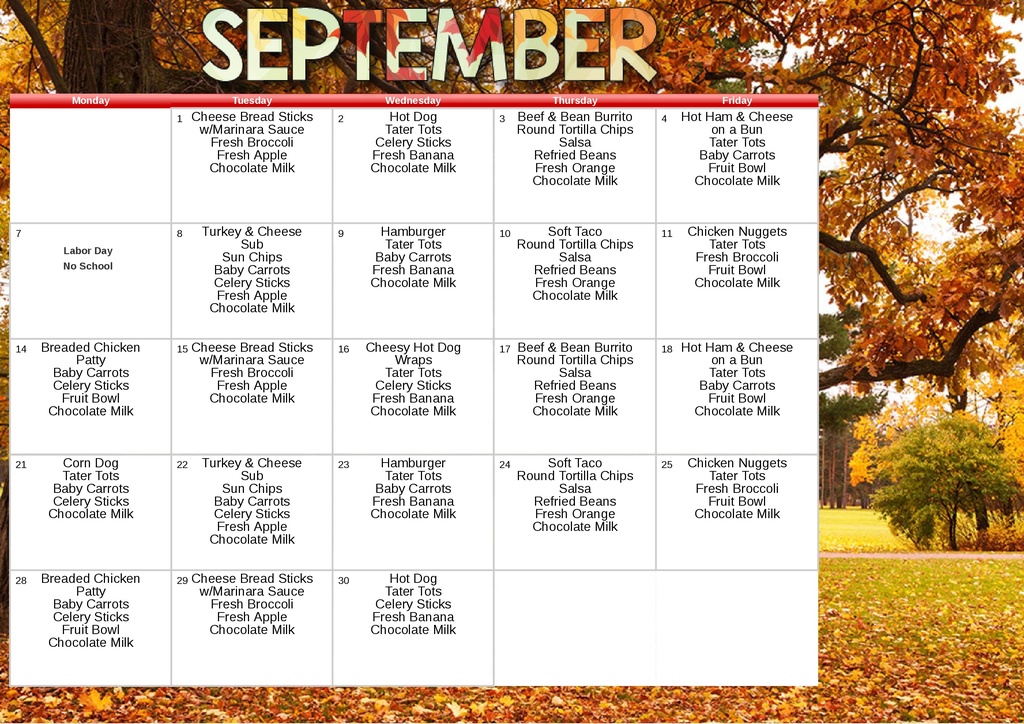 YEARBOOKS!!! We have plenty of Yearbooks from the 2019-2020 School Year. If you would like one. Please send money with your student to the office. They are $12 each. Checks can be made to Cottonwood Booster Club. ANUARIOS !!! Tenemos muchos anuarios del año escolar 2019-2020. Si quiere uno. Por favor envíe dinero con su estudiante a la oficina. Son $12 cada uno. Los cheques se pueden hacer a Cottonwood Booster Club.

Lots activities coming up this month! Hay Muchas actividades este mes!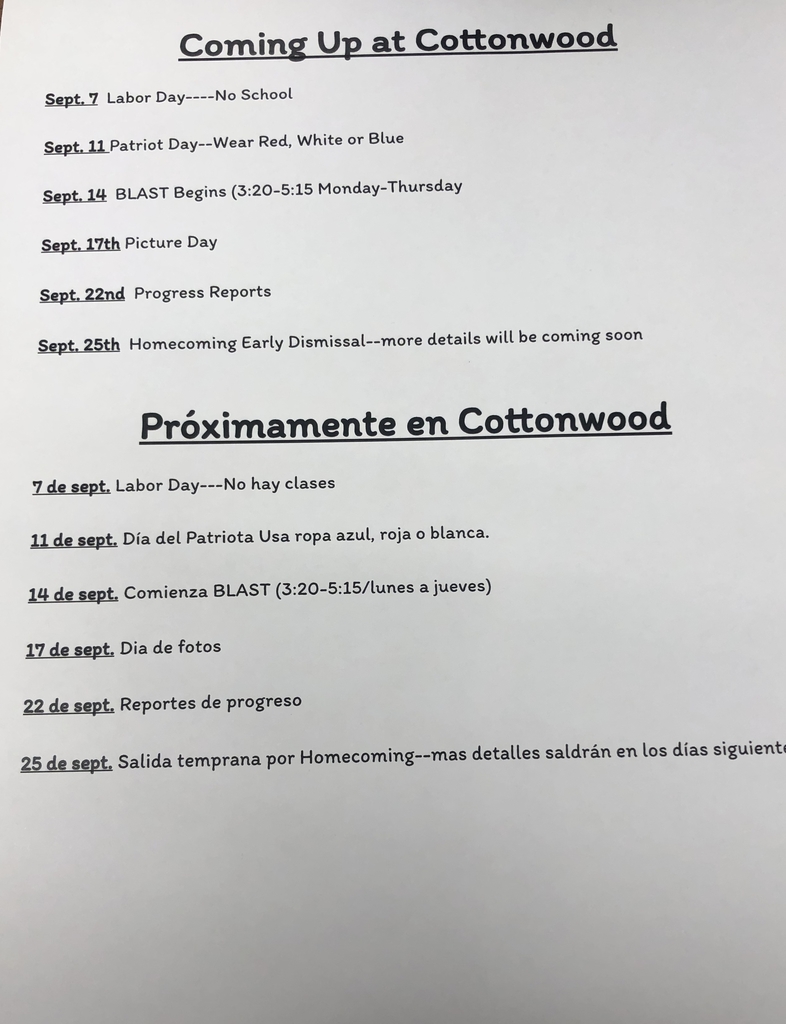 We've had a great start back to school! We are so glad to see our students & staff back in our building!! #WeAreCottonwood!! #BetterTogether

Important!!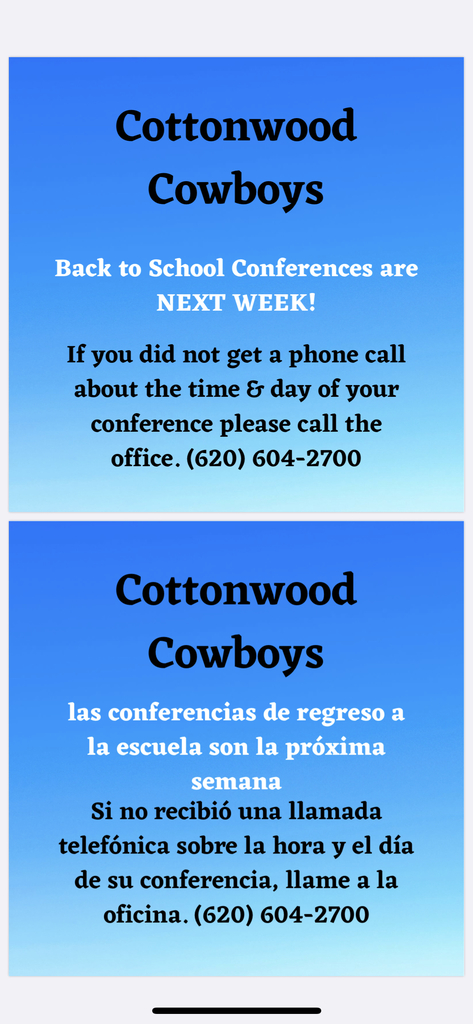 Important Information!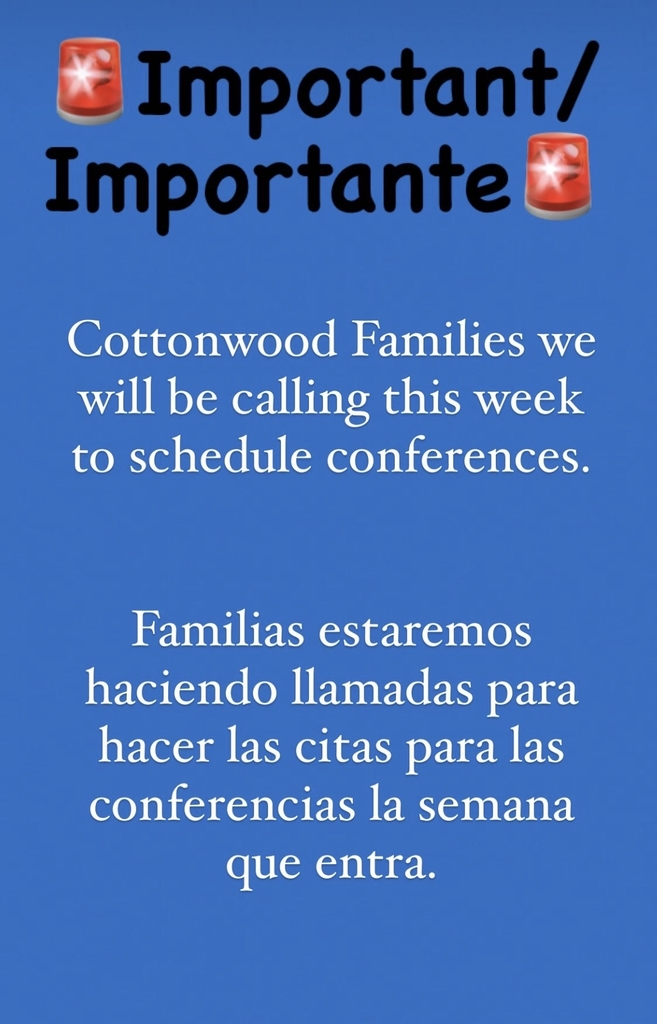 Our March & April teacher of the month got their recognition in front of our school board this evening! Thank you ladies for all the hard work and dedication you pour into our staff and students! We are so glad your on our team!