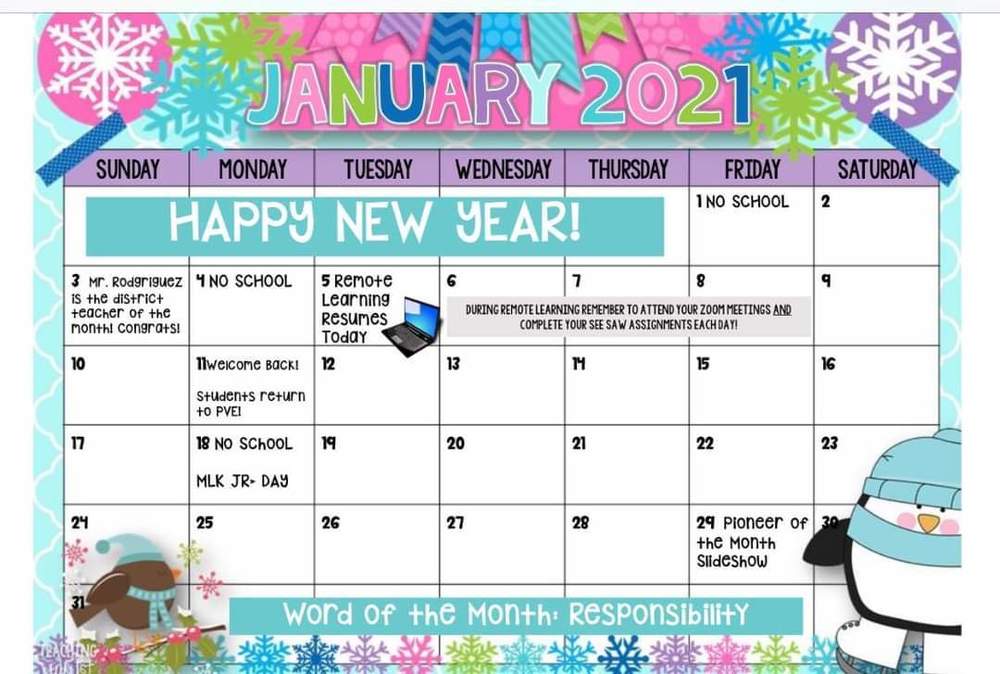 Happy New Year
Larry Moore
Friday, January 01, 2021
Happy New Year from Prairie View Elementary!
We will see you back online for Remote Learning on Tuesday, January 5th. Please join your class on Zoom at your regularly scheduled times. Attendance will be taken.
UPDATE: We will see you all back at PVE on Monday, January 11th for our traditional school days.
Looking forward to learning with you in 2021!