EDIT MAIN
IRC - Erica Arnold
My name is Erica Arnold. I am originally from Scipio, New York. I attended Cayuga County Community College and earned an Associates Degree in Early Childhood Education. I then continued on to Plattsburgh State University (New York) where I earned a Bachelors Degree in Childhood Education and a Bachelors Degree in Special Education. I completed a Master's Degree from Kansas State University in Curriculum and Instruction with an emphasis in ESL. I moved to Liberal in 20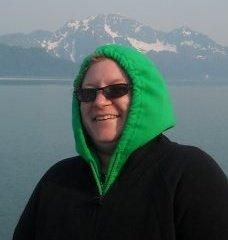 07 and taught IRC at Washington Elementary from 2007-2013, Sunflower Intermediate School for the 2013-2014 school year, and have been the IRC teacher at MacArthur Elementary school since 2014.
Daily Schedule
7:50-9:30 Student in Classroom
9:30-10:00 Plan Time
10:00-11:30 Student in Classroom
11:30-12:00 Plan Time (recess on Fridays)
12:00-12:30 Lunch
12:30-1:00 Student in Classroom
1:00-1:15 PE
1:15-3:25 Student in Classroom
3:45-5:00 Project SOAR at Southlawn Elementary
I can be reached at the school's phone number of 620-604-2700. You may need to leave me a message, but I assure you I will get back to you as soon as possible. You can also reach me at erica.arnold@usd480.net.